Spanish Protesters Take Over A Bank Lobby To Protest Evictions
Members of Spain's Mortgage Victims' Platform (PAH) took over a bank branch on Tuesday to protest recent evictions in the area.
A branch employee tries to work, surrounded by protesters.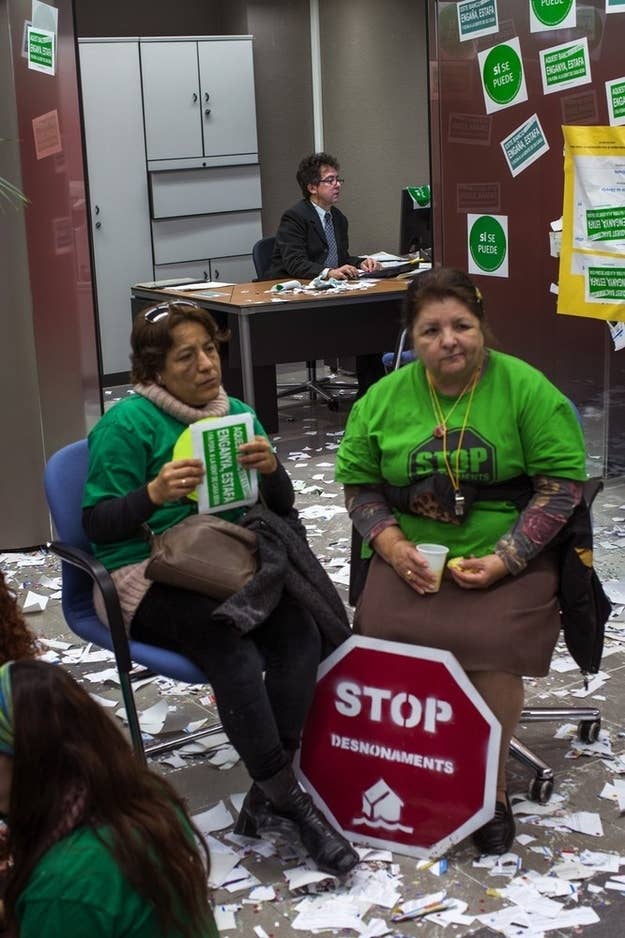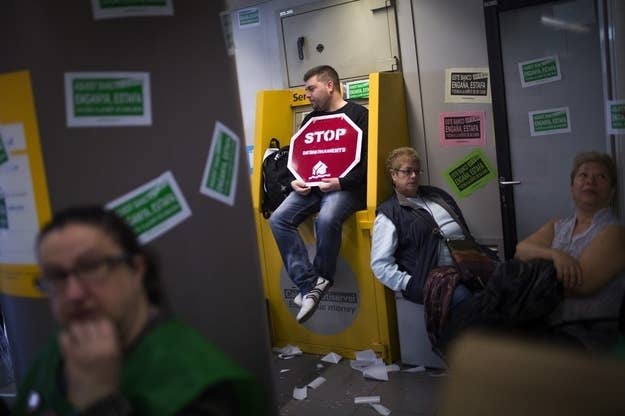 Another employee attempts to work, ignoring the leaflets and protesters filling up the bank's lobby.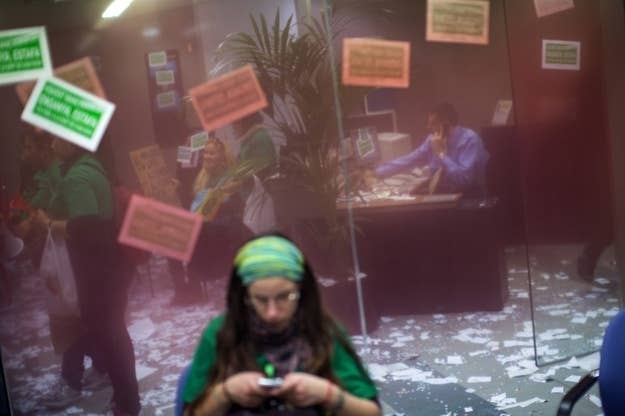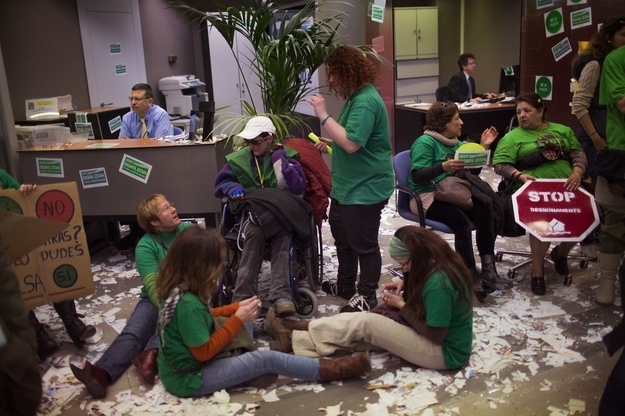 Spain is currently struggling, trying to get out of its second recession in the last three years.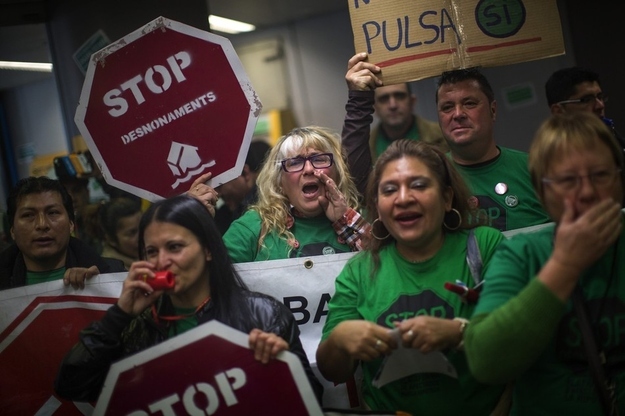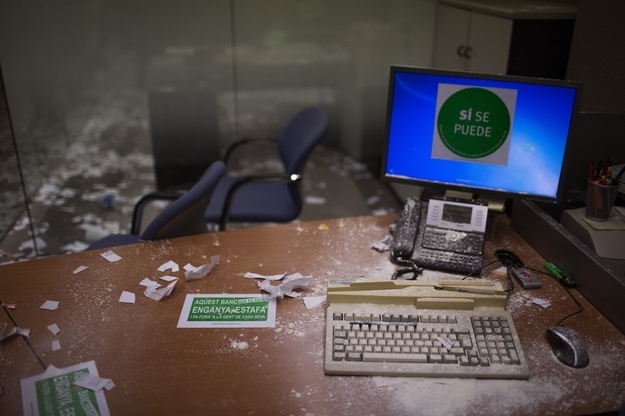 Twenty-six percent of the population there is unemployed.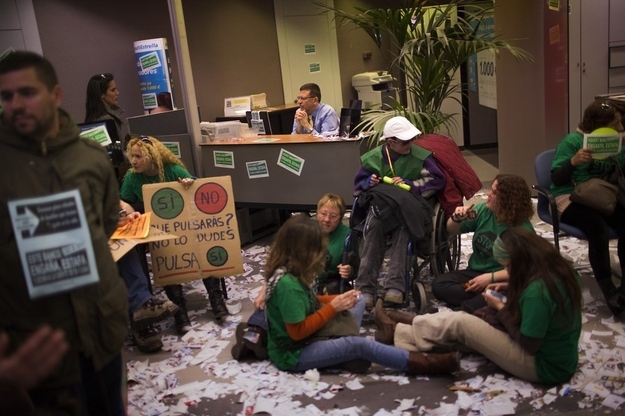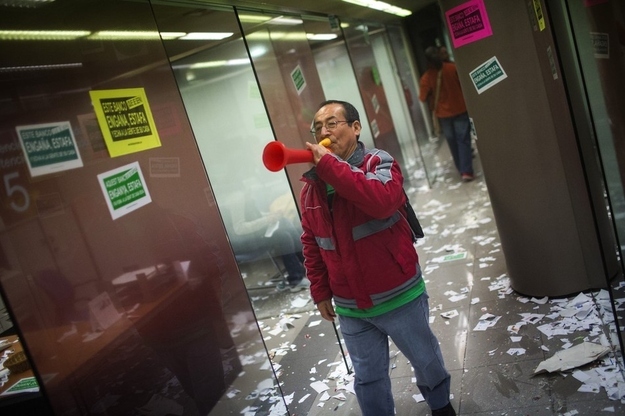 A protester kicks her feet up on a desk, pretending to be the bank's manager, surrounded by debris and pieces of paper.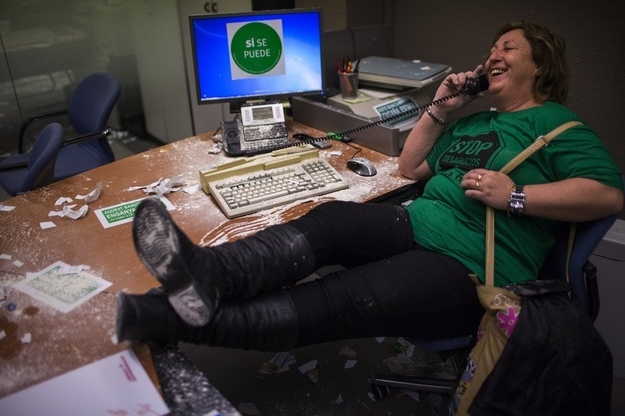 A protester passes by an employee with a sign reading: "No more people without houses and Yes to the future of people."