The owners of meme-sharing app and site iFunny are making its volunteer moderators sign nondisclosure agreements after the arrests this month of two of its users for allegedly threatening mass violence on the platform.

According to a copy of the NDA that BuzzFeed News received — which iFunny's owners are calling a "Volunteer Confidentiality Agreement" — moderators would no longer be allowed to discuss the inner workings of the app. "Volunteer agrees not to use Confidential Information and/or Proprietary Data for the benefit of any other person, corporation or entity, other than the Principal, during the term of Volunteer's work with Principal, or any time thereafter," the agreement reads.
A current moderator for iFunny told BuzzFeed News that the app's owners have circulated the contracts in response to the press coverage about white nationalist extremists on the app. "They're trying to make all of us sign an NDA to shut us up so we can't expose them again," the moderator said.
On Aug. 11, authorities charged Justin Olsen, an 18-year-old Ohio man, with threatening a federal officer after he allegedly posted extensively on the app about mass shootings, specifically targeting Planned Parenthood. Following Olsen's arrest, BuzzFeed News uncovered a network of white nationalists and neo-Nazis using the app. On Aug. 19, authorities charged 19-year-old Farhan Sheikh, another iFunny user, with threatening to attack an abortion clinic.
Since the arrests, white extremists have remained on the app. An iFunny user, who asked to be referred to as S, told BuzzFeed News that users had doxed the FBI agent who arrested Olsen: "[He] had his info spread all over the app, phone number, address, etc."
S also said that he has seen other people using iFunny to threaten mass violence since Olsen's arrest.
The same week Sheikh was arrested, iFunny's feature team promoted a post from a now-deleted user named "BurnLGBTFag."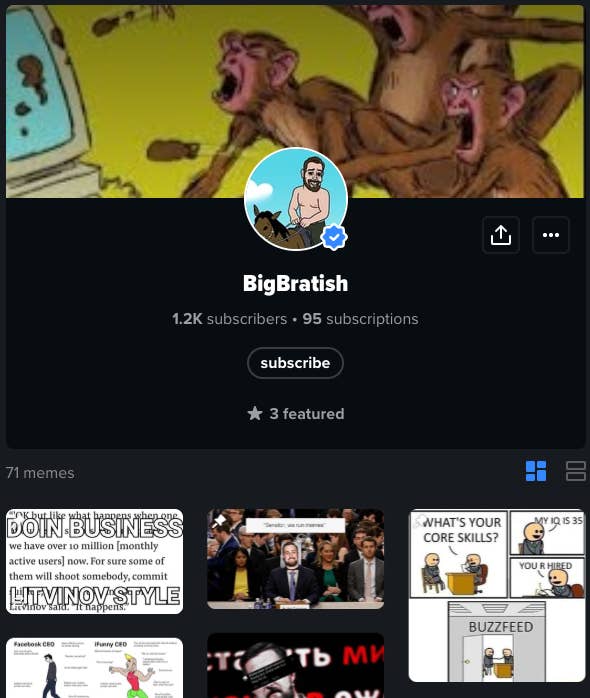 iFunny has around 10 million monthly active users; prior to this month's arrests, the app's radicalized minority was unknown to the outside world. The app's content, which largely consists of memes made by teenagers, screenshots of viral tweets, and short videos, is policed by a team of unpaid volunteers.

According to leaked Slack messages provided to BuzzFeed News, iFunny's executives don't appear to be taking the attention from the press or law enforcement seriously. The moderation team works with a man named "Eugene," whom they say runs day-to-day operations. iFunny's executives refused to provide any information about Eugene, including his last name — which a moderator told BuzzFeed News was Litvinov — other than acknowledging that he is the company's COO and communicates with moderators.
According to LinkedIn, iFunny's CEO is a Russian man living in Los Angeles named Denis Litvinov, who has been posting on social media about the attention the app has received. On Instagram, Litvinov wrote, "Next time I will think before fucking buzzfeed employees moms." On his iFunny account, BigBratish, he took a screenshot of a paragraph from BuzzFeed News' previous story about Eugene's comments in Slack and wrote, "doing business Litvinov style."
BuzzFeed News has repeatedly reached out to iFunny for clarity about who is running the app, and about the relationship between Denis and Eugene Litvinov, but has received no comment.
The current iFunny moderator said the app's executives are more concerned with protecting its reputation than deradicalizing its users, many of whom appear to be of high school age or younger. The moderator said that following BuzzFeed News' reports about extremism on the app, its owners cut off all contact with moderators, who number around 50. Then, on Aug. 20, the owners reestablished contact to pressure the team — who are all college-age volunteers — to sign NDAs.
"I have no money to fight any legal action against me. Most of the moderators are broke college kids," said the moderator, who added that he had yet to sign the agreement.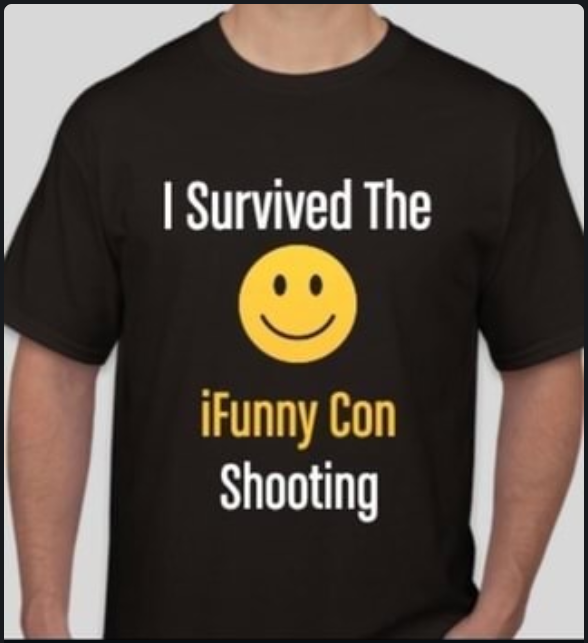 The moderator added that the app's owners have blocked certain users from appearing in search results. "Many have theorized [it's] an attempt to hide them from journalists and the feds," the moderator said.

He said that the executives have told them they plan to start publicizing a push to get neo-Nazis off the app. At the moment, moderators are being told to comb through content aggressively — but he doesn't think they're being genuine about it.
"Corporate is putting out a story about glitches, but they put the app in extreme safe mode right now," he said. "iFunny is in full damage control mode, trying to scrub every undesirable trace from the app."
All of this is playing out in the weeks leading up to a public iFunny meetup in New York City in September. Users are currently making memes about selling shirts that read "I Survived the iFunny Con Shooting."