If Miley Cyrus Wins TIME's Person Of The Year She Will Be The First Woman To Do So In 27 Years
If she wins 2013 will officially be the year of the twerk.
Right now Miley Cyrus is leading TIME's Person Of The Year poll with 29.1%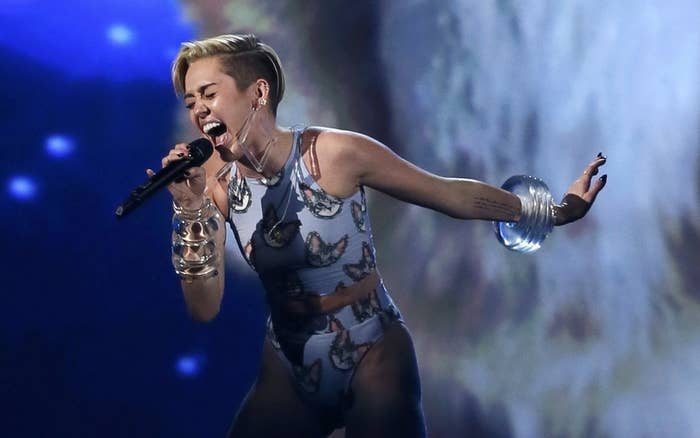 The artist formerly known as Hannah Montana got tongues wagging—beyond her own—with a scantily clad, twerk-filled performance at the 2013 MTV Video Music Awards and meme-able hit videos.
Coming in second behind Miley is Hindu nationalist Narendra Modi, the prime ministerial candidate for India's main opposition Bharatiya Janata Party. He currently has 12.1% of the votes.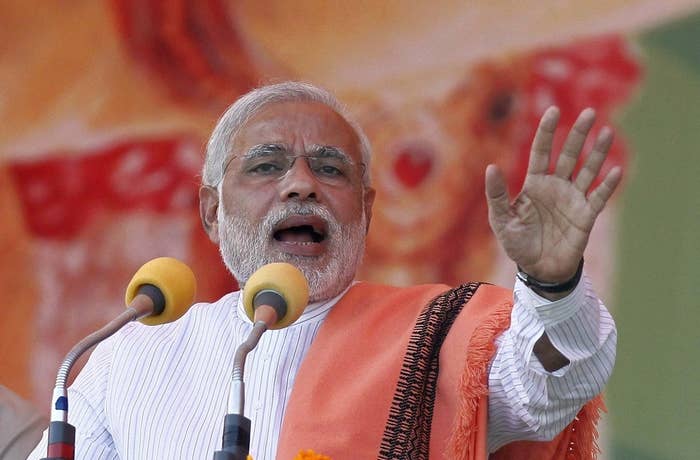 And then in third, with 9.4% of the votes is NSA whistleblower Edward Snowden.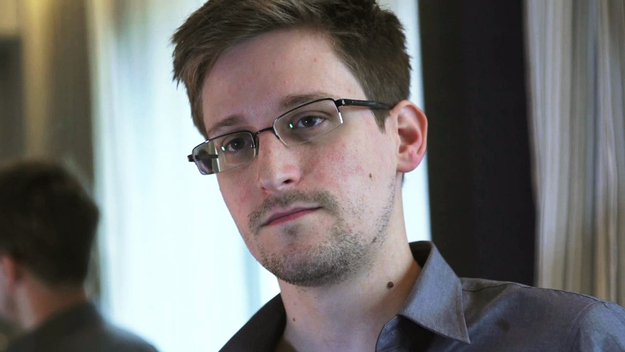 Two caveats in all of this: TIME's editorial staff does have a hand in ultimately picking the winner on December 4th. Also, according to The Daily Dot, 4chan users are always attempting to hack the results.
Miley hasn't directly addressed the massive lead in votes, but she has been regularly retweeting fan Twitter accounts about it.