This is Ishan. He's a 21-year-old activist who's currently imprisoned in Nepal. Last November, he dropped his last name — he didn't want to be identified with his caste — and started traveling across the country.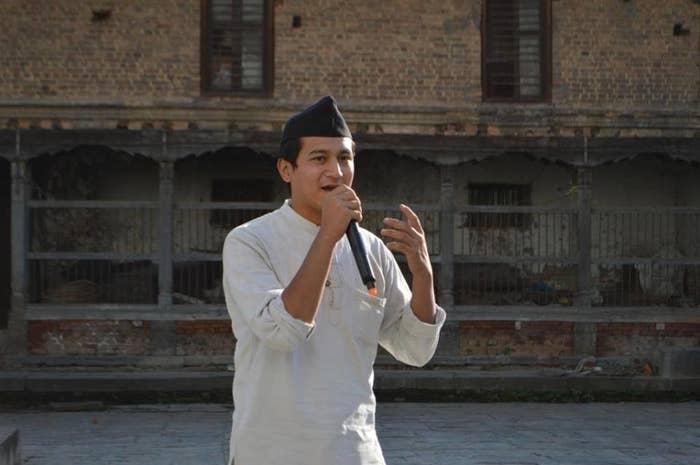 Last fall, he started what's called a Padayatra — a journey on foot that was originally taken by local politicians in an effort to connect with average people. He ended up walking from the eastern part of Nepal to the west.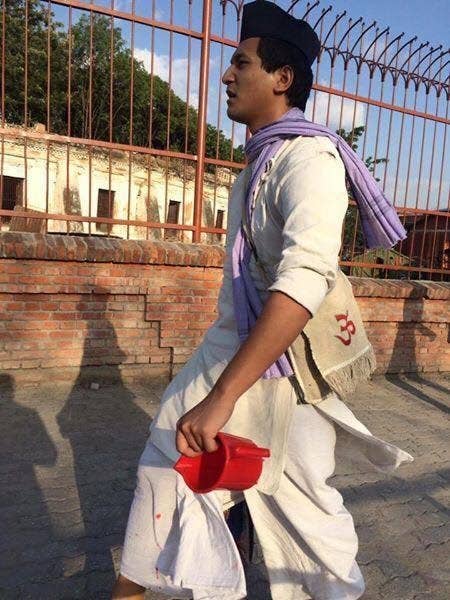 Ishan's 37-day walk started picking up steam online as he began connecting with Nepal's various minority groups — particularly families of the minority Madhesi people, who were killed during protests last year.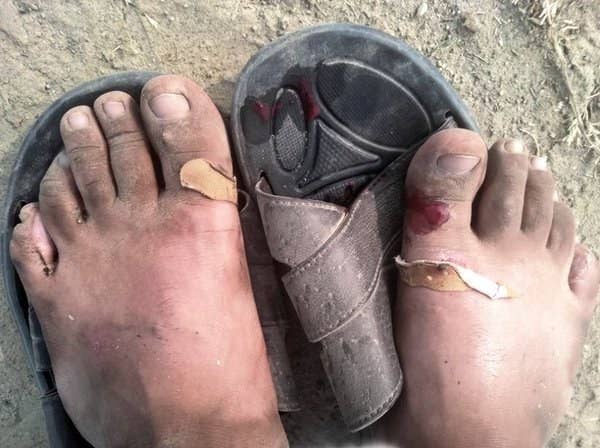 His commitment to the walk — abandoning his family name, his seeming lack of interest in fame — impressed some Nepalis following his walk on social media.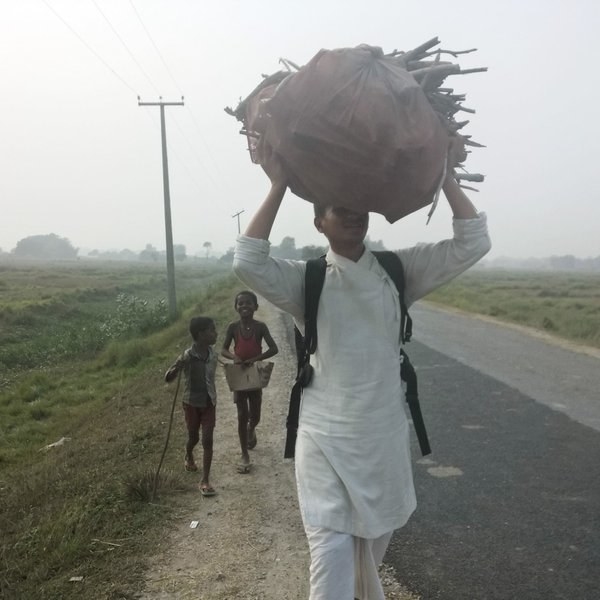 Last week, however, Ishan's work took a political turn.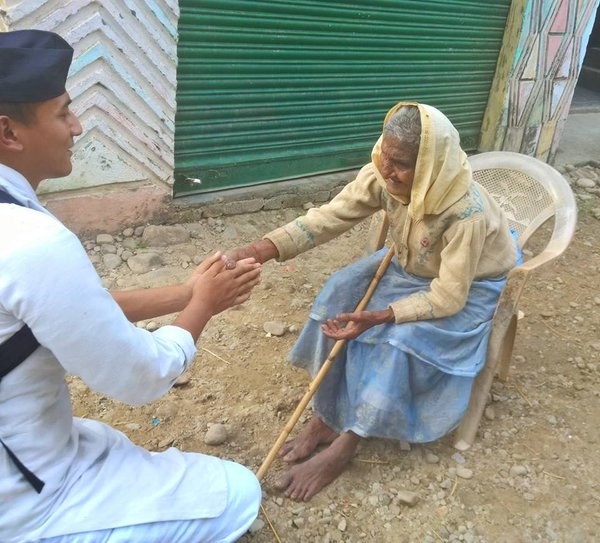 Here he is in front of Singha Durbar — which means the Lion's Palace, and is the official complex that houses government secretariat — holding a sign that reads, "Let's integrate everyone to save our country."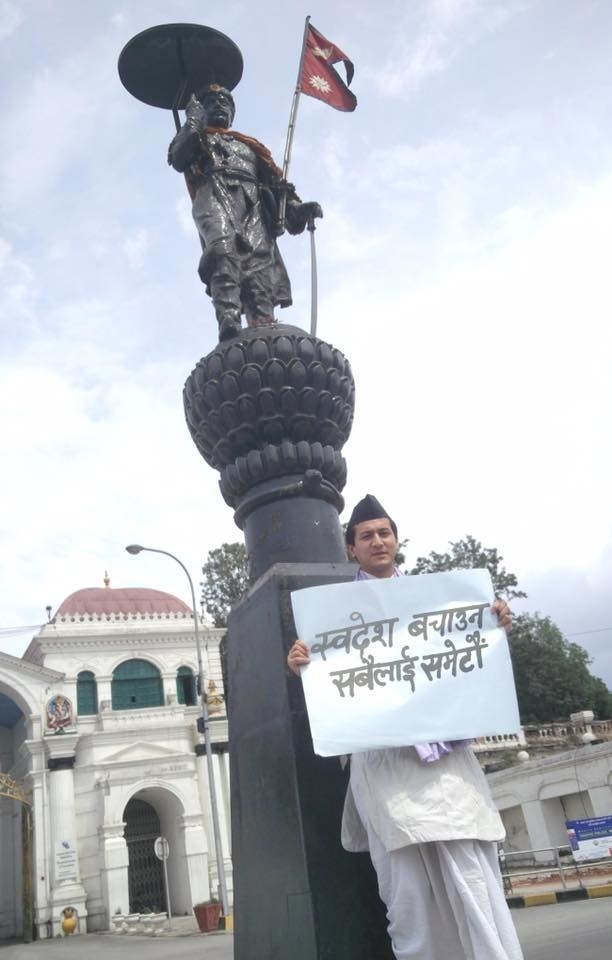 He threw paint across the main entrance of the government complex and was arrested and held by police for a few hours.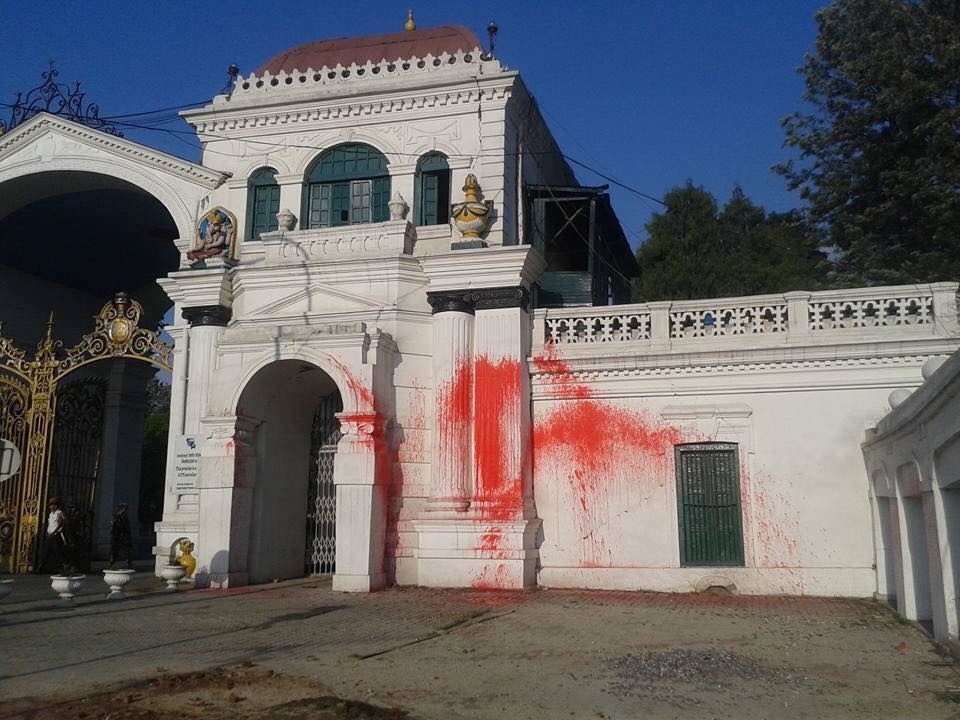 When he was released he went back out and threw paint again, this time outside the prime minister's residence. He was arrested again and has been detained since Sunday.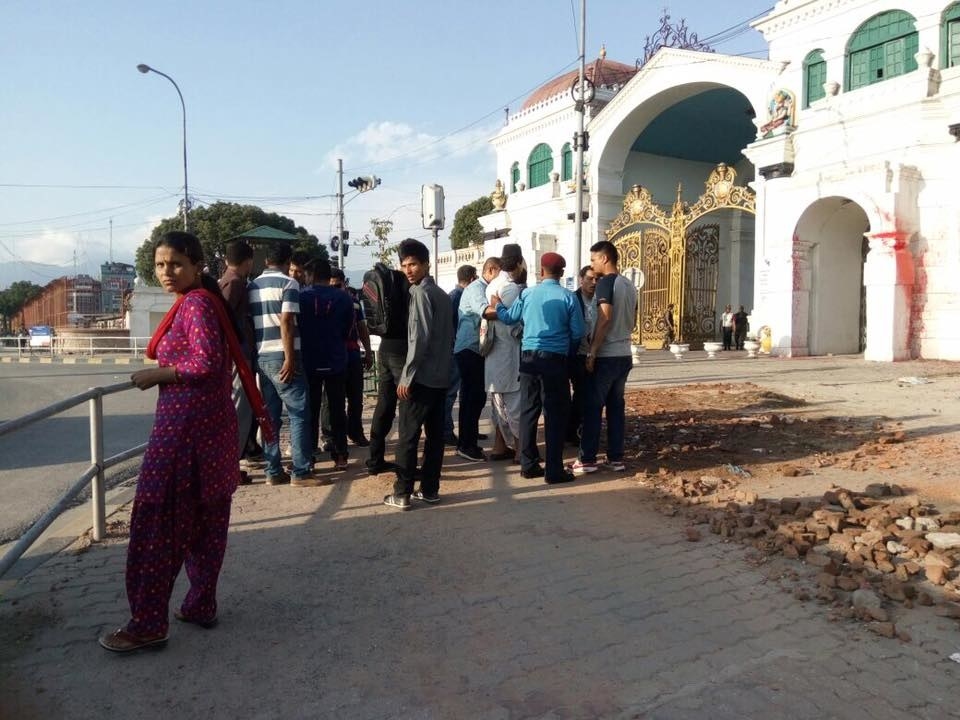 A local activist named Reecha Palikhe is currently running a Facebook page in support of Ishan, trying to rally support for him while he's detained. The #IAmWithIshan hashtag is now spreading across Twitter in Nepal.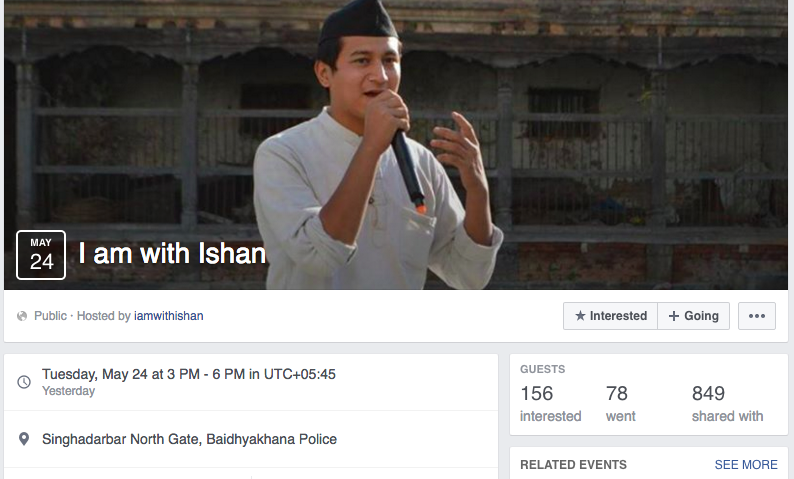 Palikhe told BuzzFeed News Ishan may be detained up to 24 days.
"Ishan decided to throw the paint after he returned from a 37-day walk on a highway that spans from eastern part of Nepal to its west," she said. "He was frustrated with the growing protests and strikes in the country, the killing of Madhesi protesters last year, and with the government not taking responsibility."
Palikhe said Ishan wants the government to take responsibility for what it did.
"He has openly said that he is willing to be arrested because he wants the government to respond to growing disenchantment among minority groups in the country," she said. "Ishaan has been fasting without water since Saturday and he says he will continue until the government shows it is willing to listen to demands of Nepalis who are unhappy."
Ishan has written about the motives behind his protest and what he wants to see done by the Nepali government.
In the letter, Ishan writes that he will continue fasting without water until the government apologizes for its treatment of Nepal's minority groups, forms a committee to deal with protests in the country respectfully, and publicly acknowledges that it has oppressed its various minority groups:
Subject: An appeal regarding the Fast (without water) to Save the Nation

By splashing the blood color on the main gate of Singh Durbar to expose its true nature, I've begun my fast (without water) today. I am apologizing for all the acts of discrimination and violence – willful or otherwise – of my own, and also of my society and the state. I am apologizing individually, and collectively.

I got an opportunity to interact with thousands of Madhesis few months ago when I traveled on foot from Mechi to Mahakali along the Hulaki Marga. The series of oppression, violence and neglect has led to an increasing frustration against the Nepali state in this region. If Nepal government and the leaders of major political parties fail to comprehend the gravity of the situation and address the genuine concerns of dissenting parties with full respect, it is clear that the medium and long term existence of our nation is at stake. This fast is therefore, a call to save the nation.
I would like to make the following public appeal to the government and the dissenting parties:

• I appeal to the head of the state, and head of the government to apologize on behalf of the state to Tharu, Madheshi, Adivasi/Janajati, Women, Dalit, Muslims and other oppressed and marginalized groups for all the historical discrimination, oppression, and the mistakes committed against them by the state and the society at large; and to make a strong commitment to replace violence, oppression, and discrimination with empathy, compassion and brotherhood as the basis of governance.

• I call for the formation of an independent committee with full authority to respectfully bring the protesting parties and groups with strong disagreements over the new constitution in a participatory way in the process of making necessary amendments on the constitution, with an objective of ensuring and strengthening the national reconciliation. I ask for the establishment of a political culture of addressing our internal affairs ourselves.

• I ask for the incidents of oppression, atrocities and mistakes committed by the state through the course of Madhesh Andolan and the protests and struggles against the constitution to be made public through a high-level investigation committee.

• I appeal to the leaders of protesting parties and dissenting individuals to participate in civil disobedience and peaceful satyagraha.

Ishan
Independent
Kathmandu, Nepal
Ishan's paint-throwing, letter, and fast have caused an even bigger stir online, where many are criticizing the mainstream media and government's refusal to discuss what he has done.
But Ishan isn't on his own. On Tuesday, a handful of activists went to the police station where he's being detained.
Some say they don't intend to leave until he is freed.