France's far-right populist presidential candidate Marine Le Pen has often said that she's the true anti-establishment choice in the French election. BuzzFeed News decided to look back on some of Le Pen's most punk rock moments.
1.
Here's Le Pen as a teenager posing for a photo like a true anarchist on her family's estate in Saint-Cloud, France.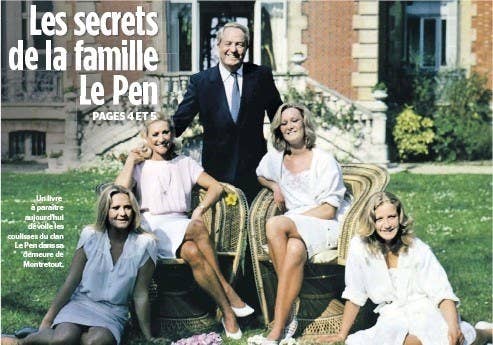 2.
As more proof of Le Pen's rags-to-riches populist upbringing, here she is at 20 appearing on French television.
3.
Here's Le Pen in 1988, once again rising up against the global elite, by posing for another photo in an evening gown at her family's estate.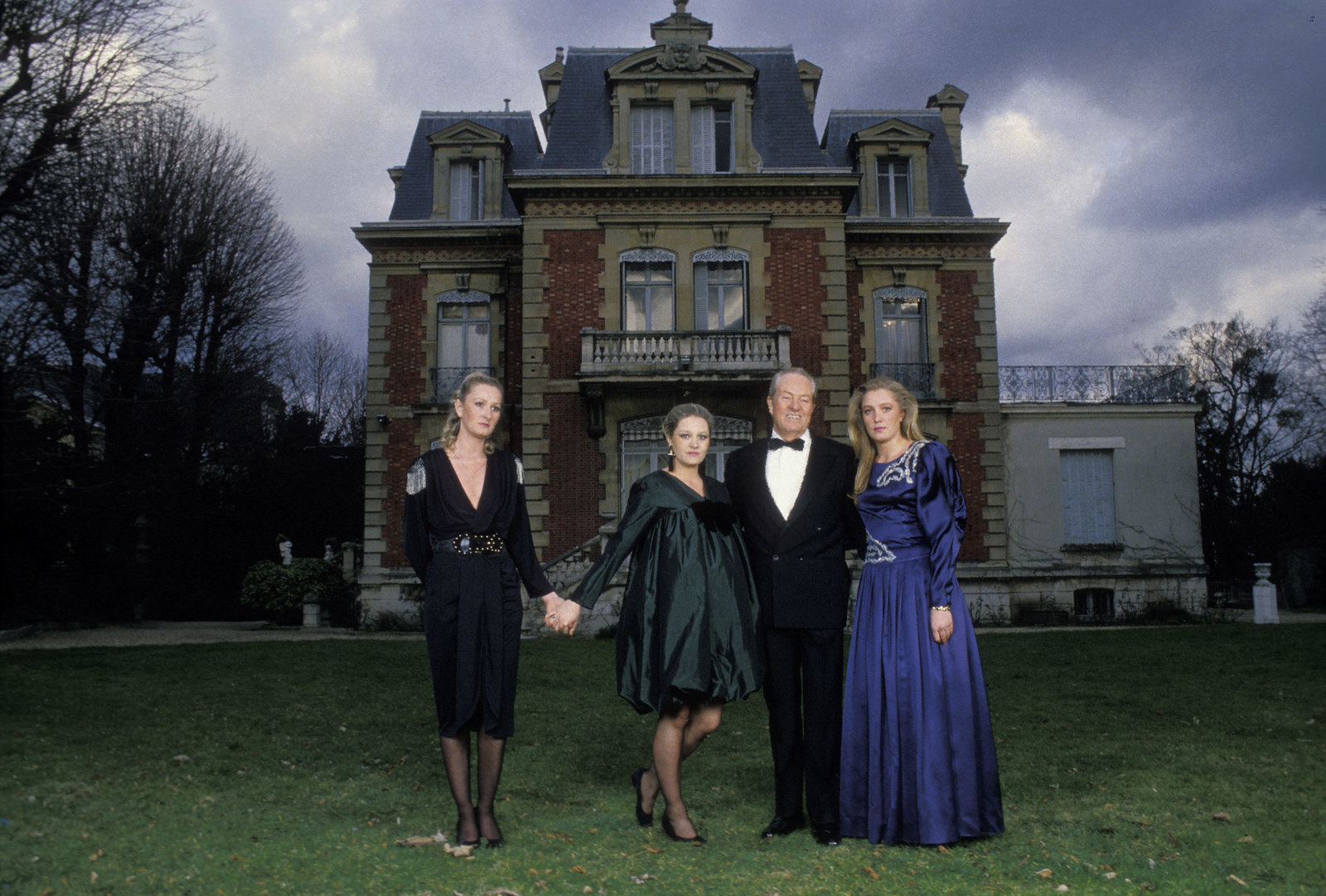 4.
It seems 1988 was a big year for Le Pen's one-woman battle against the cabal of oligarchs secretly controlling Europe. Here she is sipping cocktails in the West Indies with Count Michel de Rostolan, a member of the French nobility. Rock 'n' roll.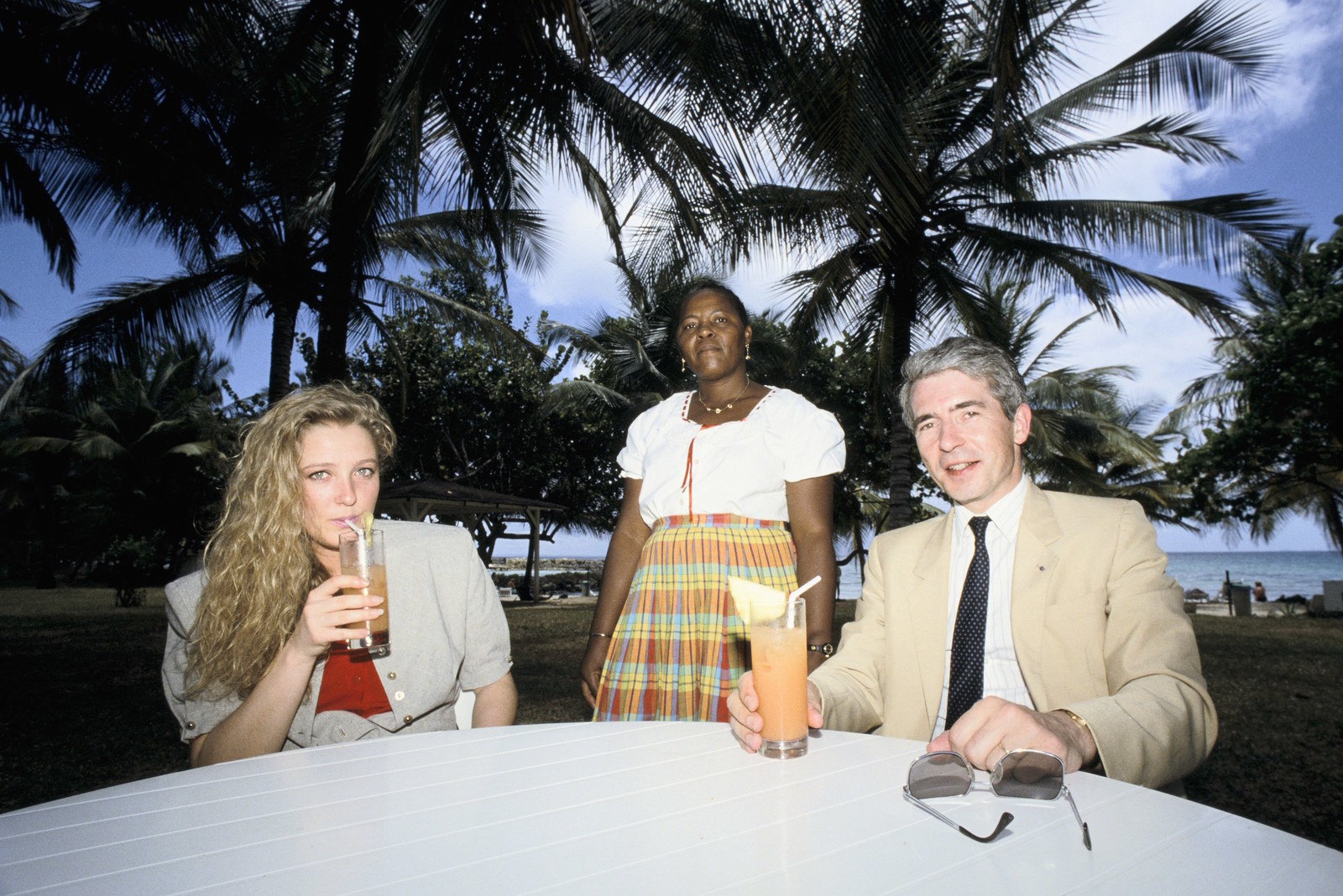 5.
Here's Le Pen fighting against the inherent violence of unchecked borderless global capitalism by doing some kind of weird photo shoot on a beach.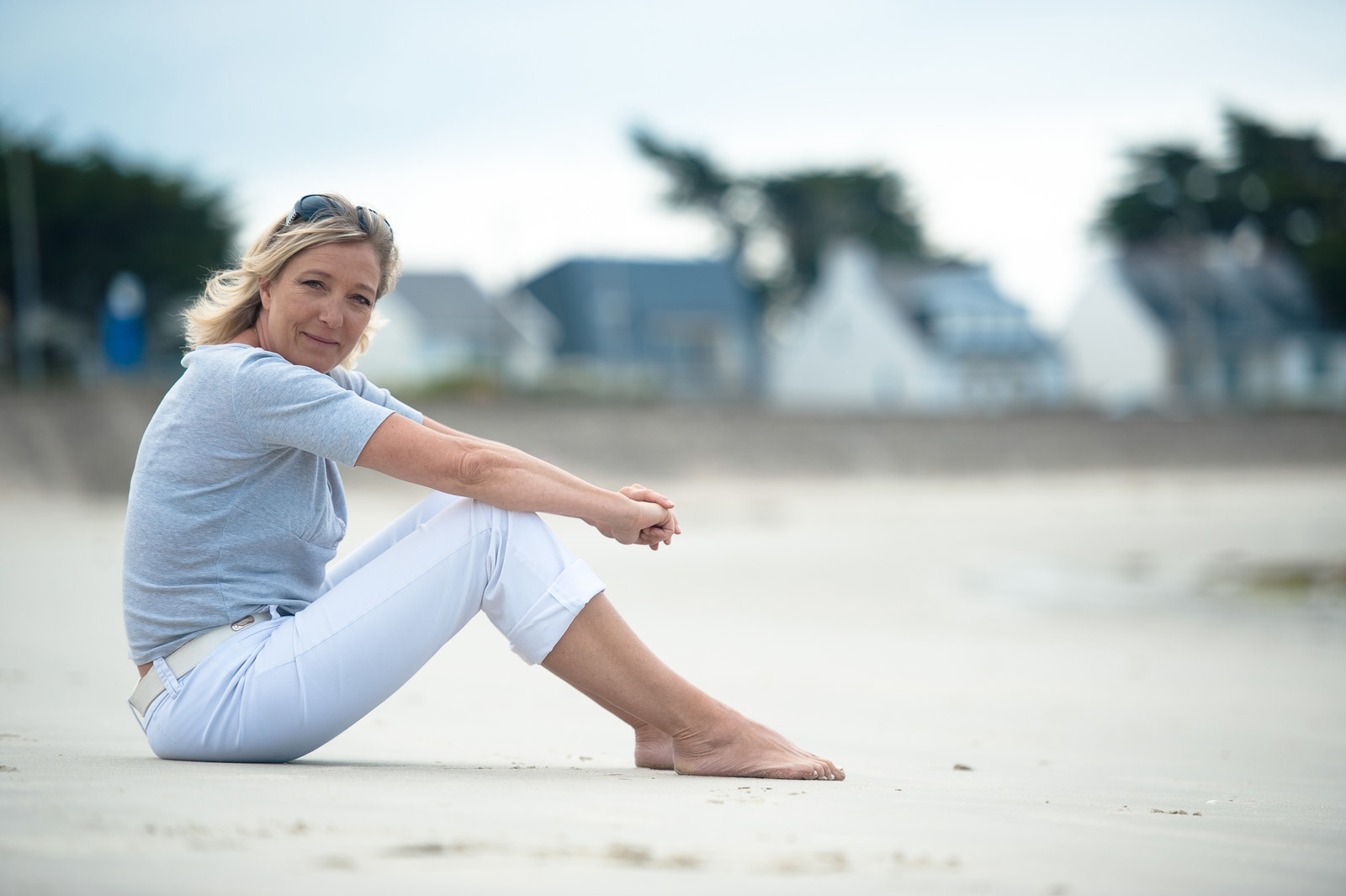 6.
Smash the system. No gods, no masters.
7.
And here's Le Pen again, with her dad, doing another very normal photo shoot in a very average-looking living room.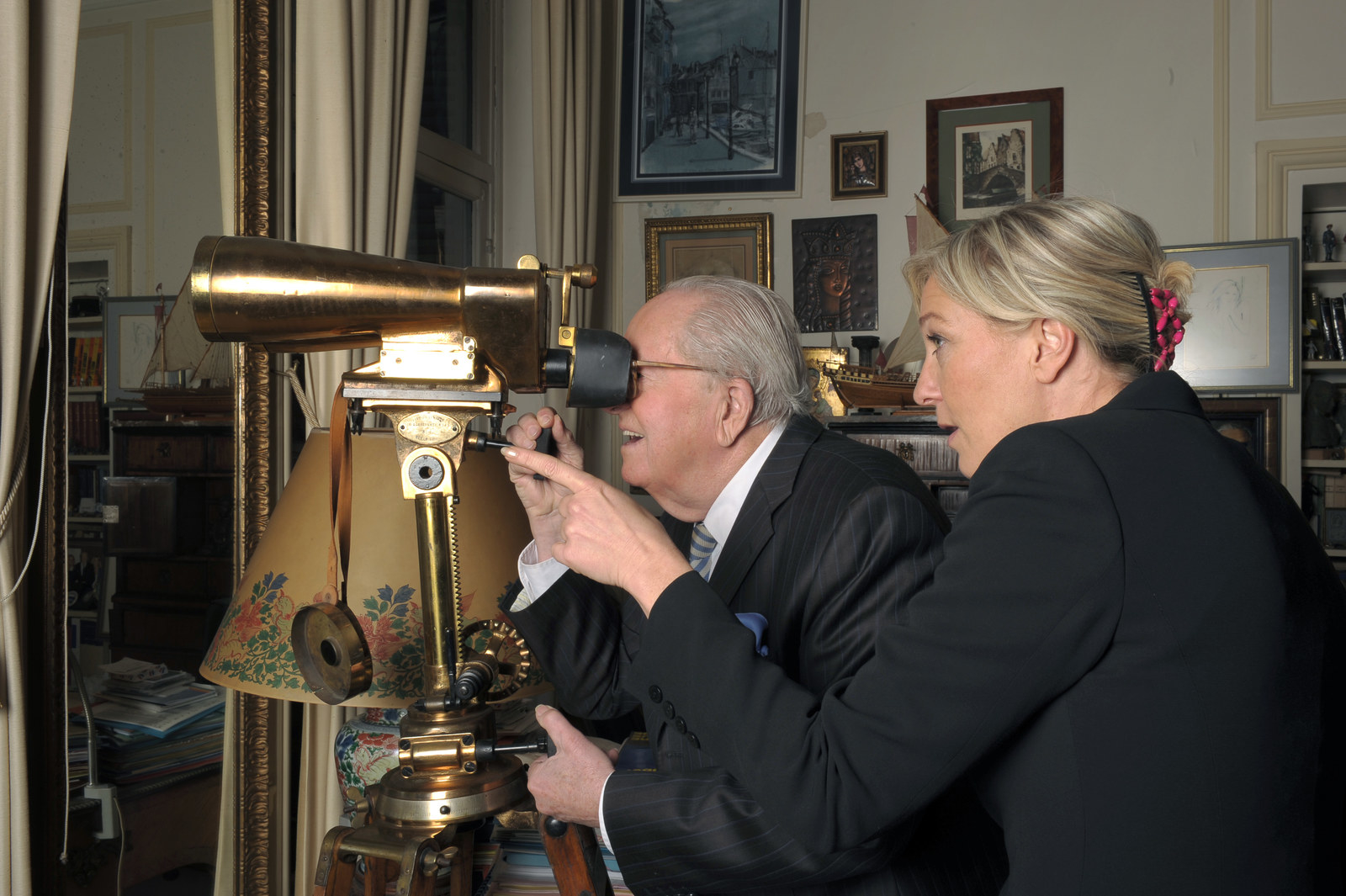 8.
Brothers and sisters, we must rise up against the elite. We have nothing to lose but our chains.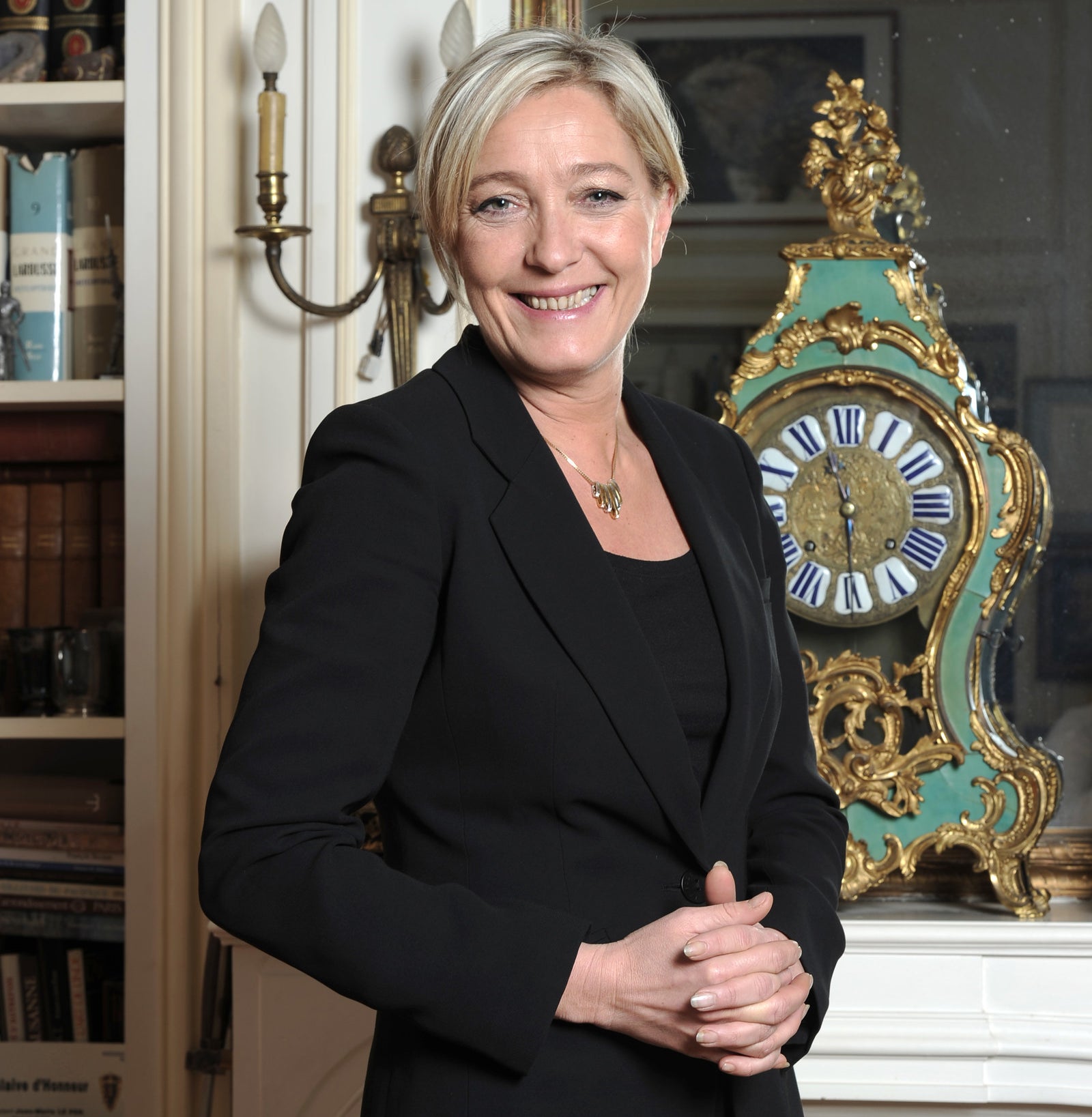 9.
Here's Le Pen restoring French sovereignty by attending a 2015 Time gala alongside world leaders like Barack Obama, Angela Merkel, and Vladimir Putin.
10.
Here's Le Pen at Trump Tower in New York City in 2017, fighting against big businesses exploiting France's weakest by meeting her friend George Lombardi, a wealthy Italian real estate investor and former executive director of the International Council for Economic Development.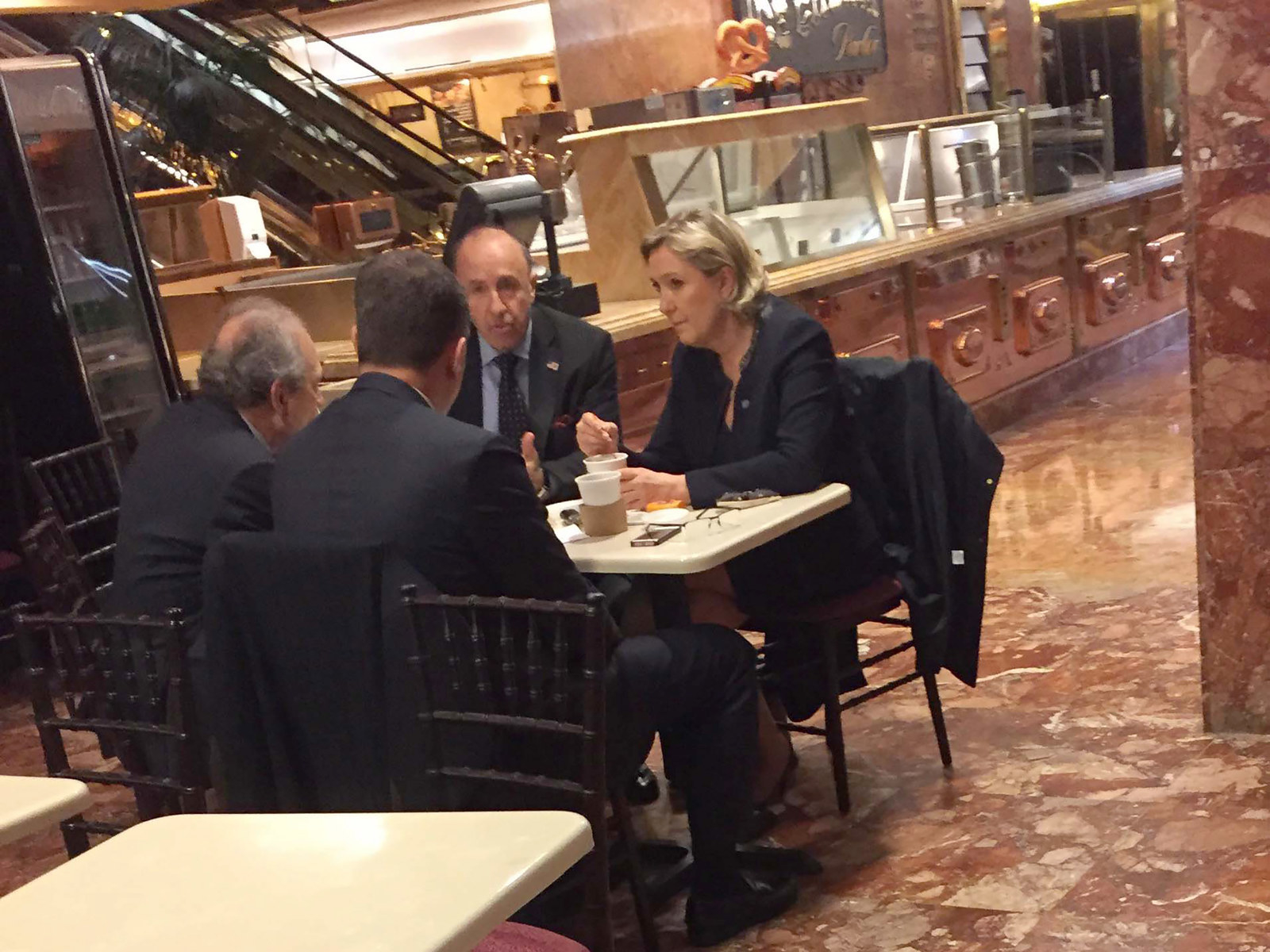 11.
And finally, here's Le Pen once again embracing the power of her grassroots movement and tapping into the pulse of the average French citizen by, like, captaining a big boat or something.