The Obituary This Woman Wrote For Herself Before Dying Of Cancer Is Sassy And Beautiful And Perfect
"So… I was born; I blinked; and it was over."
Emily Debrayda Phillips lost her battle with pancreatic cancer last week at the age of 69. Days before Phillips died, she showed her family the obituary she wanted published after she died.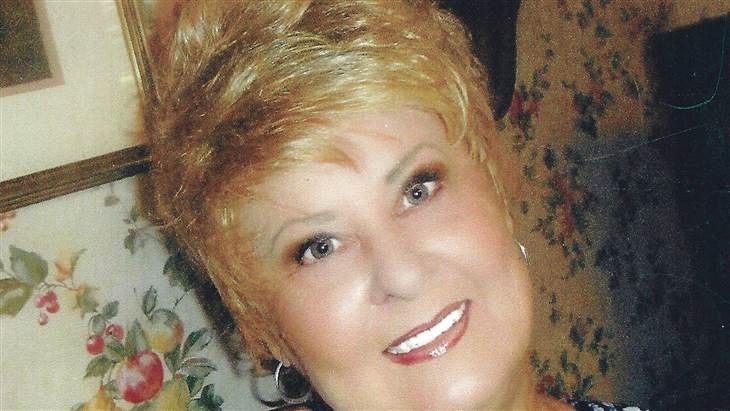 Her self-written obituary was published this week, and it's absolutely heartbreaking and great:
It pains me to admit it, but apparently, I have passed away. Everyone told me it would happen one day but that's simply not something I wanted to hear, much less experience. Once again I didn't get things my way! That's been the story of my life all my life.

And while on that subject (the story of my life)… on February 9, 1946 my parents and older sister celebrated my birth and I was introduced to all as Emily DeBrayda Fisher, the daughter of Clyde and Mary Fisher from Hazelwood. I can't believe that happened in the first half of the last century but there are records on file in the Court House which can corroborate this claim. Just two years later when another baby girl was born, I became known as the middle sister of the infamous three Fisher Girls, and the world was changed forever.
"Memories…where do I begin? Well, I remember Mother wearing an apron; I remember Daddy calling Square Dances; I remember my older sister pushing me off my tricycle..."
I remember cutting small rosebuds still wet with dew to wear to school on spring mornings, and I remember the smell of newly mowed grass. I remember the thrill of leading our high school band down King Street in New Orleans for Mardi Gras (I was head majorette). I remember representing Waynesville in the Miss North Carolina Pageant, and yes, I twirled my baton to the tune of "Dixie." It could have been no other way.

I married the man of my dreams (tall, dark, and handsome) on December 16, 1967 and from that day on I was proud to be Mrs. Charlie Phillips, Grand Diva Of All Things Domestic. Our plan was to have two children, a girl and a boy. Inexplicably we were successful in doing exactly that when we were blessed with our daughter Bonnie and then later our son Scott. Seeing these two grow into who they were supposed to be brought a wonderful sense of meaning to our lives.
"Just when I thought I was too old to fall in love again, I became a grandmother, and my five grand-angels stole not only my heart, but also spent most of my money..."
Sydney Elizabeth, Jacob McKay, and Emma Grace (all Uprights) have enriched my life more than words can say. Sydney's "one more, no more" when she asked for a cookie; Jake saying he was "sick as a cat" when I'd said that someone else was sick as a dog; and Emma cutting her beautiful long hair and then proceeding to shave off one of her eyebrows…Yes, these are a few of my favorite things. They're treasures that are irreplaceable and will go with me wherever my journey takes me.

I've always maintained that my greatest treasures call me Nana. That's not exactly true. You see, the youngest of my grand-angels, William Fisher Phillips and Charlie Jackson Phillips call me "Nana Banana." (Thank you Chris and Scott for having such spunky children.) These two are also apt to insist that I "get their hiney" whenever I visit, and since I'm quite skilled in that area, I've always been able to oblige. (I actually hold the World's Record for "Hiney Getting," a title that I wear with pride.)
"So…I was born; I blinked; and it was over. No buildings named after me; no monuments erected in my honor."
But I DID have the chance to know and love each and every friend as well as all my family members. How much more blessed can a person be?

So in the end, remember…do your best, follow your arrow, and make something amazing out of your life. Oh, and never stop smiling.

If you want to, you can look for me in the evening sunset or with the earliest spring daffodils or amongst the flitting and fluttering butterflies. You know I'll be there in one form or another. Of course that will probably comfort some while antagonizing others, but you know me…it's what I do.

I'll leave you with this…please don't cry because I'm gone; instead be happy that I was here.
Phillips chose to end her obituary on maybe the best line of all: "Today I am happy and I am dancing. Probably naked."
You can read more about Phillips over at the Florida Times-Union.