Edgar Gonzalez and Joan Toribio, both 18, pictured below, along with an unnamed 17-year-old, not pictured below, were arrested and charged last month with the statutory rape of two 13-year-olds.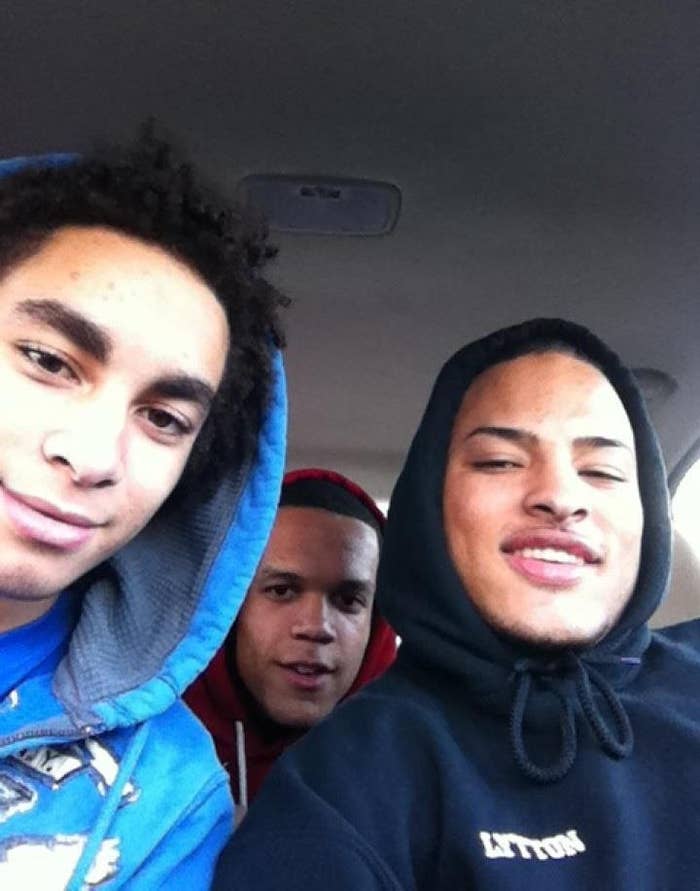 Gonzalez and Toribio were arrested in Feburary, but the third, the 17-year-old, was arrested on March 20.
The incident happened in fall 2012. All three students were suspended, facing possible expulsion. The details of the case have been sealed by a judge.
Gonzalez is currently in custody at New Haven Correctional Center and has an April 2 court date. Toribio posted his $100,000 bail and is currently under electronic monitoring. His court date is scheduled for April 23.
Both students are pleading not guilty to the charges of felony second-degree sexual assault.
Last week, students gathered together at Torrington High School's annual dodgeball charity tournament and posted this photo of themselves holding up 21 — Gonzalez's jersey number — on Instagram.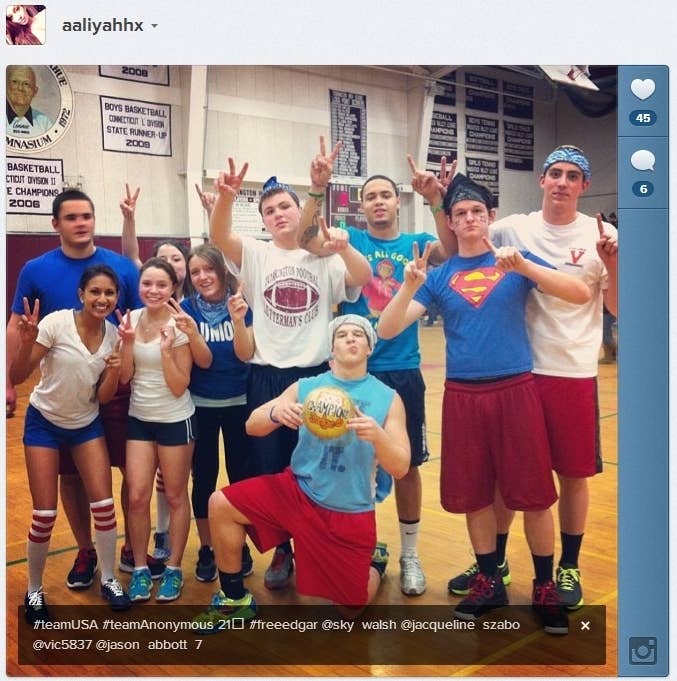 The students also tagged the photo with #FreeEdgar, a hashtag that was then picked up and used by other classmates of Torrington High School, protesting the arrest of the two.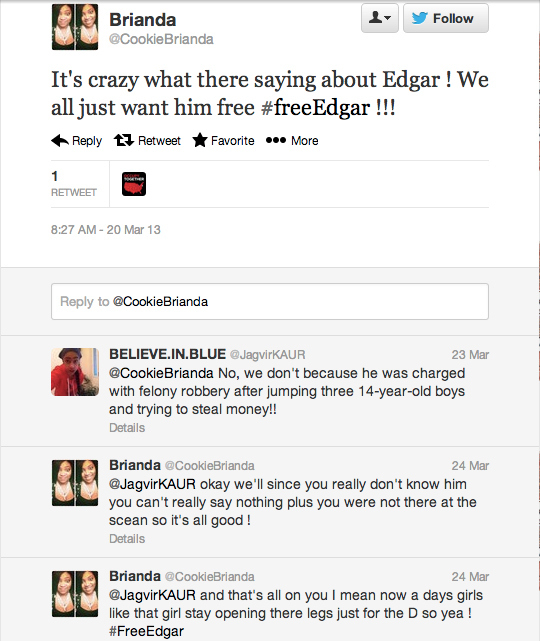 Students began locking their Twitter accounts and deleting tweets, but many are still viewable on Twitter archiving service Topsy.

The two girls involved in the case, whose names have not been released, are also being bullied heavily by students from the high school on Twitter.

The Register Citizen published an extensive list of some of the more vicious social media reactions earlier this month.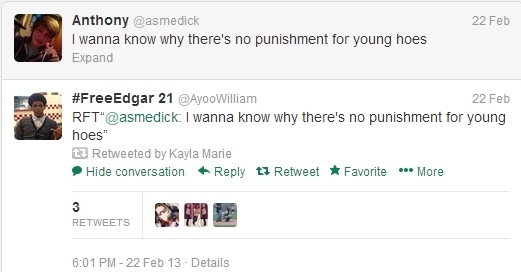 This is not the first time Edgar Gonzalez, the team's Most Valuable Player, has had a run-in with the law. He was charged with an alleged felony robbery last March.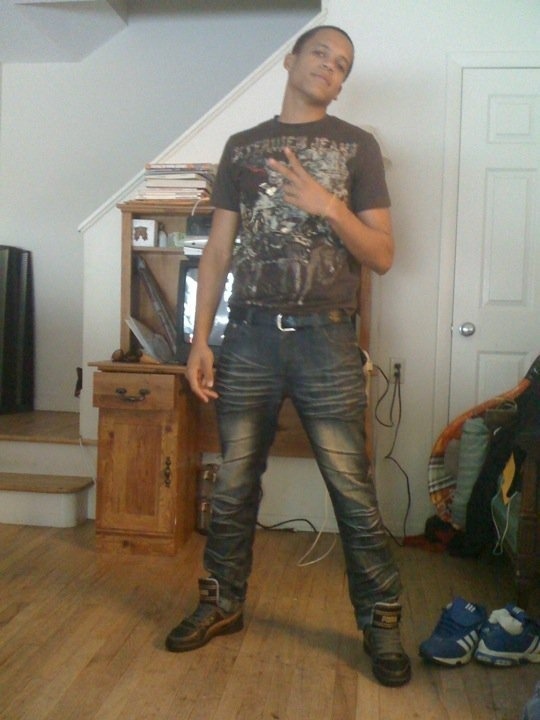 Kenneth Traub, chairman of the Board of Education at Torrington Public Schools, plans to hold a series of community forums to address cyberbullying, statutory rape, and social media.

"There seem to be murmurs of confusion over definitions of what, unfortunately, statutory rape is and what bullying is… So we want to make sure everybody understands and everybody is on the same page… The problem is these topics are so huge, and the different levels of topics we have to discuss -- one meeting isn't enough… Each topic takes probably five hours [to discuss], so we need to know that we have the time to accomplish it."
Similar to what happened in Steubenville, the hashtag has caught the attention of several Anonymous-tied Twitter accounts: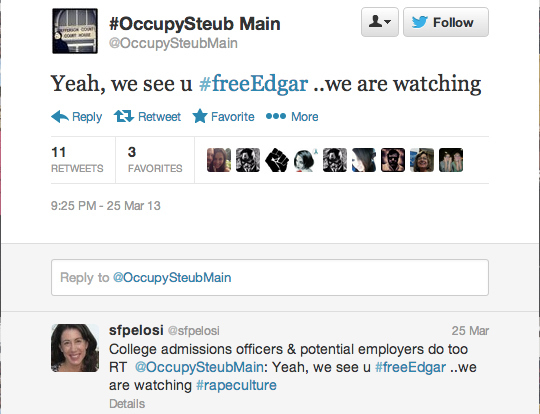 A Pastebin document posted last week announced that Anonymous would be organizing a charity drive called "The Susan B. Anthony Project" hoping to bring attention to what's been happening in Torrington.