Birdine not only tweeted out the picture of the test, he tweeted it at the official twitter accounts for both the school district and the board of education.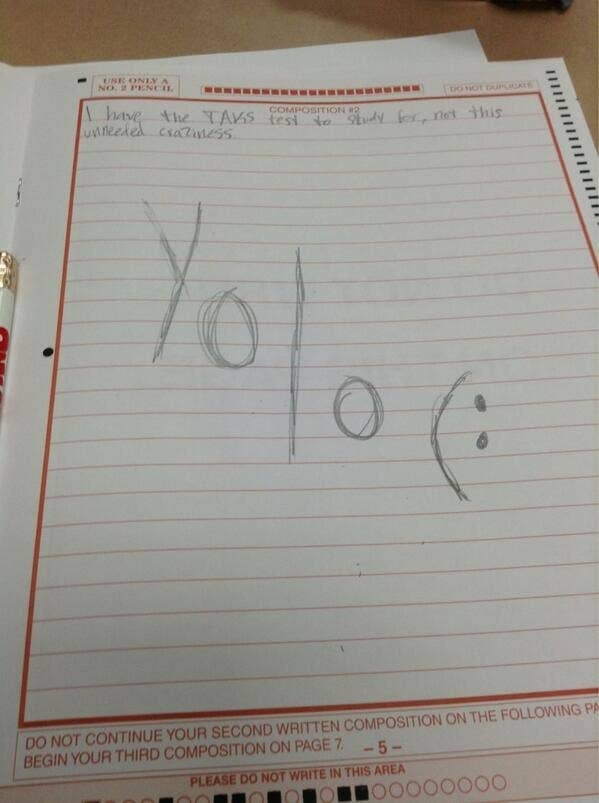 The Arlington Independent School District released a statement about the tweet:
"Today there was an incident with a student tweeting a picture of an answer booklet for a STAAR field test. We have made an initial report of the incident to TEA and will continue to investigate further. The student has been punished in accordance with district disciplinary procedures."
Birdine received a four-day in-school suspension for a "breach of security."
He's also getting other kids to send him their "YOLO-fied" papers.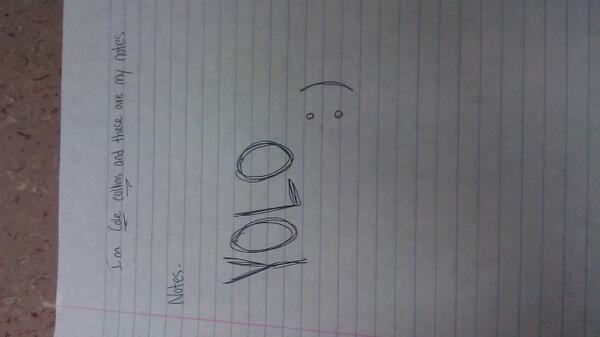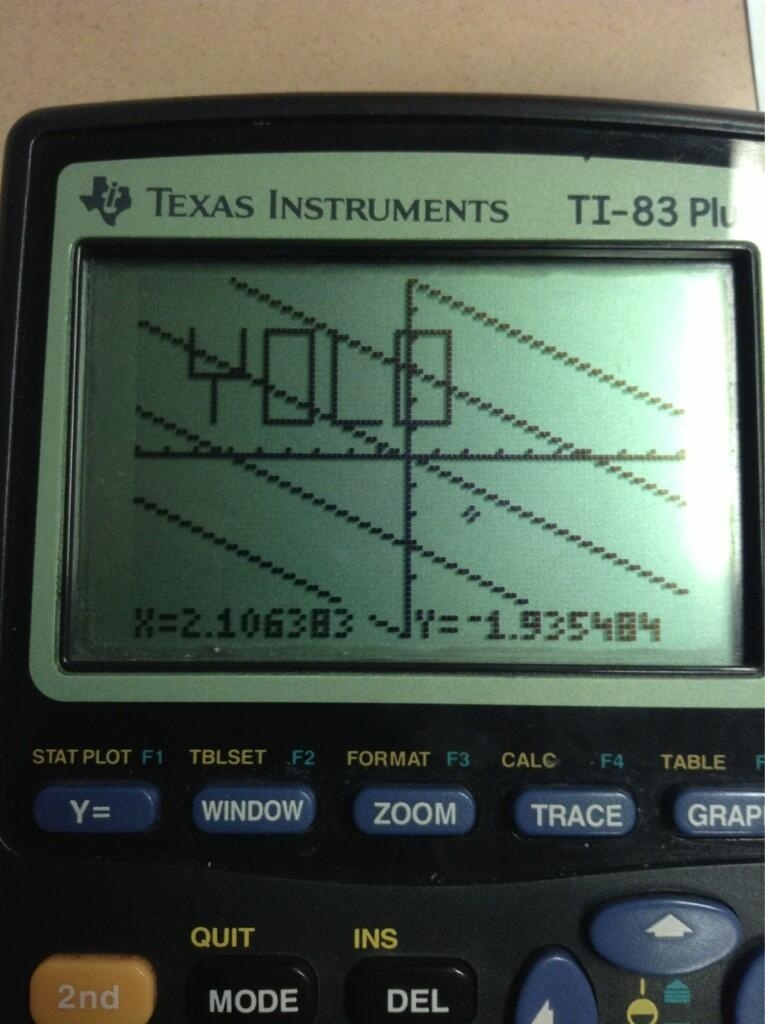 As for whether Birdine learned his lesson...