Jen Hurd Bohn was visiting Paris recently when she spotted an engagement at the top of the Eiffel Tower. Now, Bohn is trying to give the couple her photos.
"Saw this guy propose to this girl on the Eiffel Tower Sunday," Bohn wrote on her Facebook. "I wanted to send them the pics but was stuck in line. Help me find them!"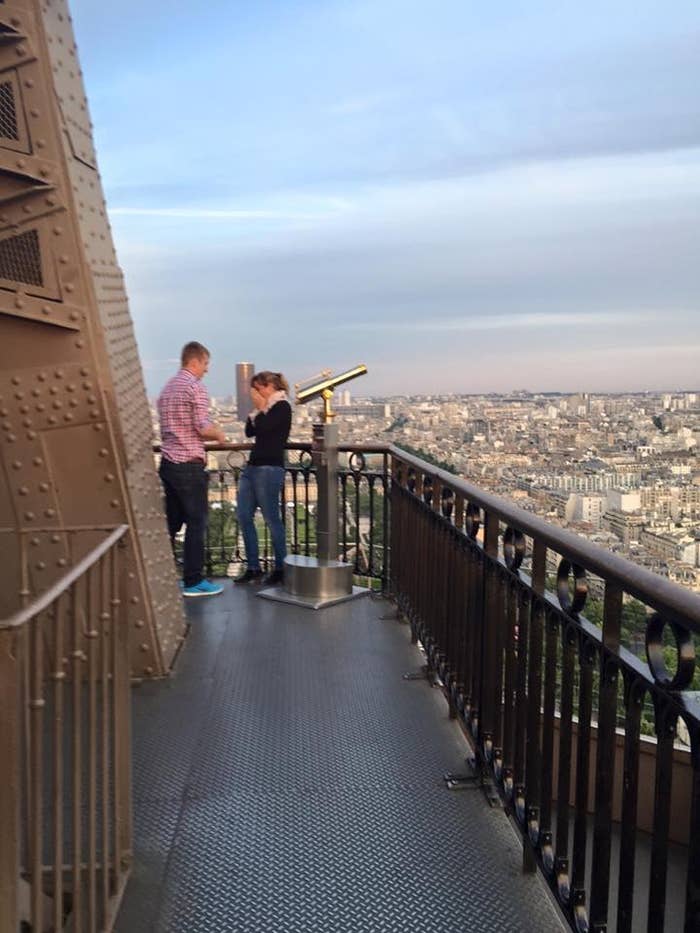 Bohn said later in the comments that she's pretty sure they're American.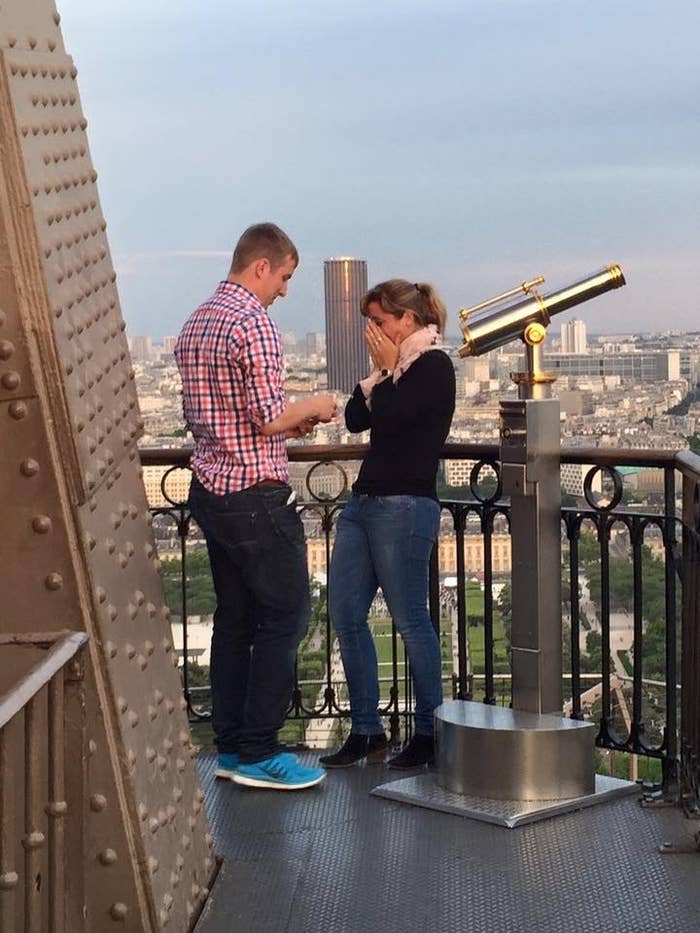 "By their clothes I'm guessing they're from the U.S. Somebody knows somebody who was in Paris last week and got engaged..." she wrote.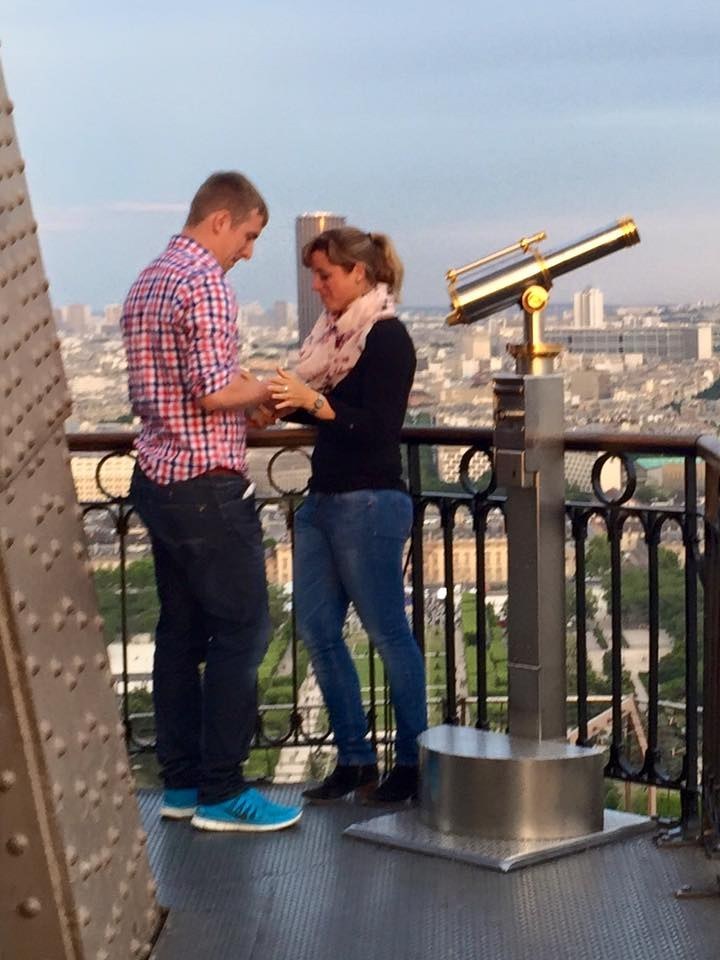 Bohn's post has been shared hundreds of thousands of times, with people from all over the world trying to get the photos into the right hands.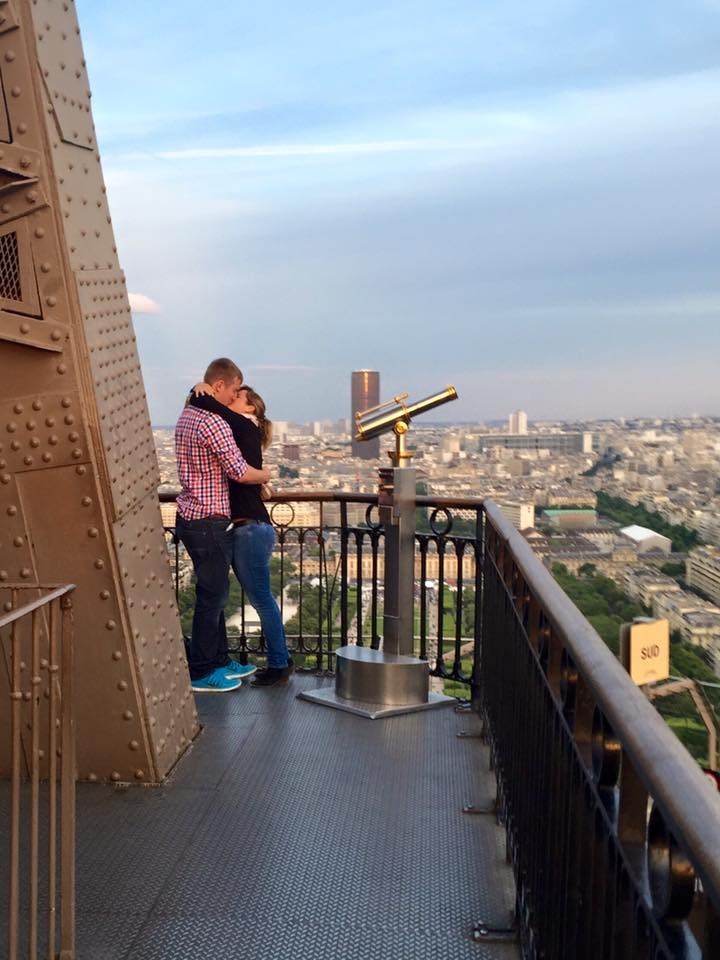 "I'm blown away by the response these pictures have gotten," Bohn told BuzzFeed News. "I have heard from two people in Germany in the last hour who are certain the couple are friends of theirs. I'm just working to confirm it now!"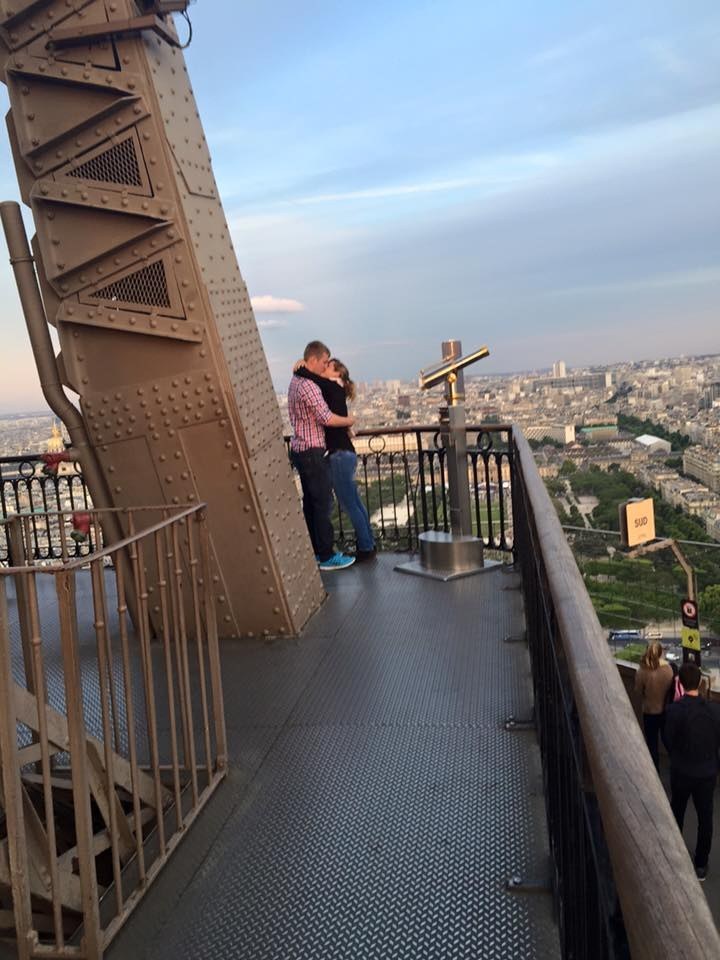 As well as local news stations all over the U.S.
💕💕 Help us find this couple, internet! 💕💕