Heartbreaking Photo Of A Police Dog Saying Good-Bye To His Fallen Partner
Figo wanted to say good-bye to his partner one last time.
This incredibly moving image was taken at the funeral for fallen Kentucky police officer Jason Ellis.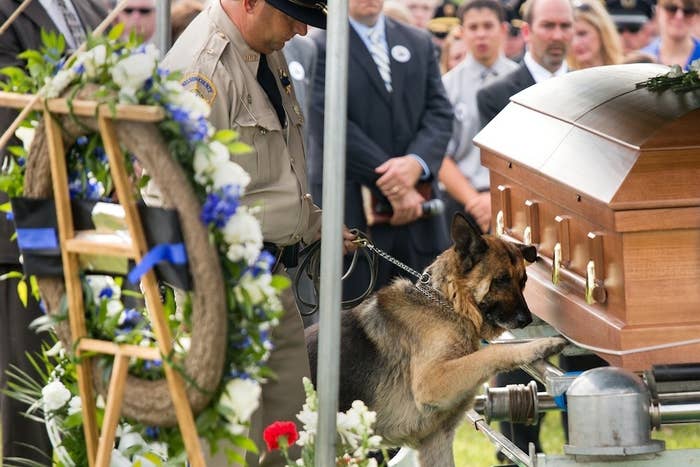 Officer Jason Ellis, 33, was slain last month in Kentucky in what is suspected to have been an ambush while on duty.
His K-9 partner, Figo, attended the funeral, placing his paw on the casket.
The photo was posted on Reddit, where users discussed the possibility that the dog — due to his heightened sense of smell — may have been able to tell it was his human partner in the casket.
"Dogs can actually smell when someone or something is dead and it gives them closure," wrote Reddit user Link_GR. "That's why it's suggested to, if you have two dogs and one dies, let the other dog sniff the deceased dog so it would give them closure."