Disturbing Pictures Of Ohio Gunman Wearing A "Killer" Shirt In Court
Eighteen-year-old T.J. Lane gunned down three students at a high school in northeast Ohio last year. He was given to three life sentences today.
T.J. Lane came to court today wearing a handmade "killer" T-shirt.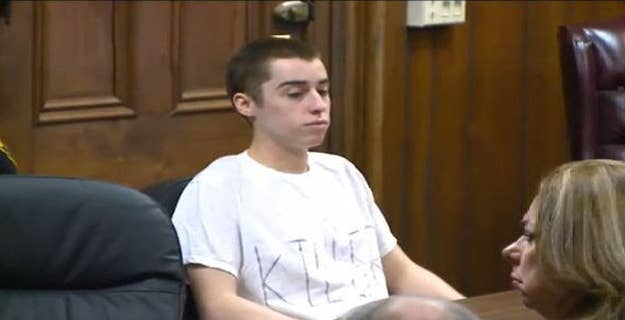 The Plain Dealer points out it's the same message he wore on his shirt in February 2012 when the shooting took place.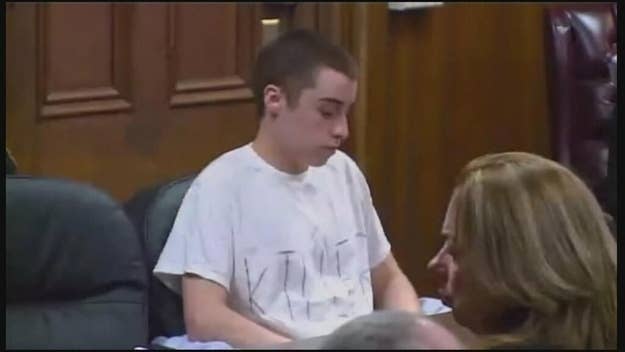 Lane gave also gave a statement today, swearing and giving the middle finger to the courtroom.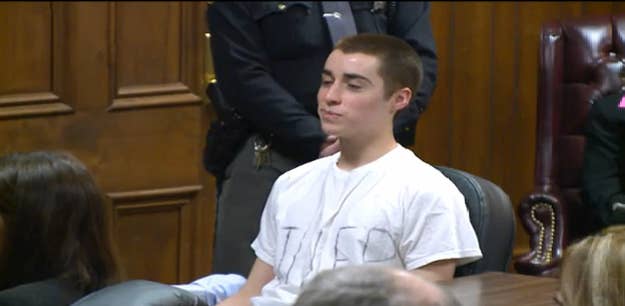 According to the Newsbreaker Twitter account, Lane repeatedly smiled at the mother of one of his victims.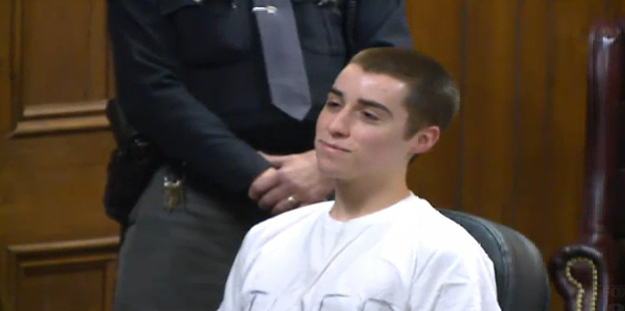 Lane pleaded guilty in February 2013 to three counts of aggravated murder, two counts of attempted aggravated murder, and one count of felonious assault.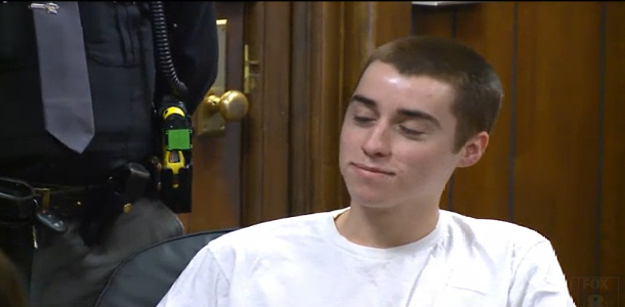 Today, Lane was sentenced to three life sentences, among other charges. The mother of victim Daniel Parmeter called a smirking Lane a "pathetic excuse for a human being" seconds before the sentence.
"This hand that pulled the trigger that killed your son now masturbates to the memory," Lane told the courtroom before giving everyone the middle finger.