The hacker behind the leak hasn't offered any details regarding who they are or why they leaked the credit reports. The site posting the information is called The Secret Files and appears to be set up solely to distribute this batch of information.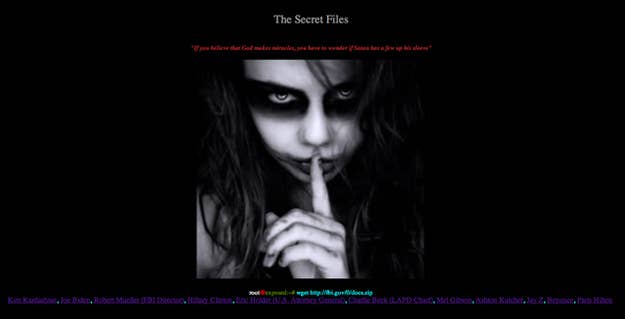 The site offers very little text other than the leaked info. It's registered to the .SU domain, which once was assigned to the Soviet Union. The site's tagline reads:
"If you believe that God makes miracles, you have to wonder if Satan has a few up his sleeve"
And the URL:
root@exposed:~# wget http://fbi.gov/0/docs.zip
BuzzFeed called a handful of the listed phone numbers to verify their authenticity, and in a few instances, they seemed to be associated with the celebrities they were listed under. A woman claiming to be related to Mel Gibson's finances and another woman claiming to be related to Ashton Kutcher's finances both answered the phone.
According to TMZ, the LAPD has already launched an investigation and the FBI is looking into the hack.
Aside from a few delinquent credit card and cable bills in the alleged credit reports, the leaked info isn't tremendously interesting. Here are screenshots directly from The Secret Files and the type of information that was divulged:
1.
U.S. Attorney General Eric Holder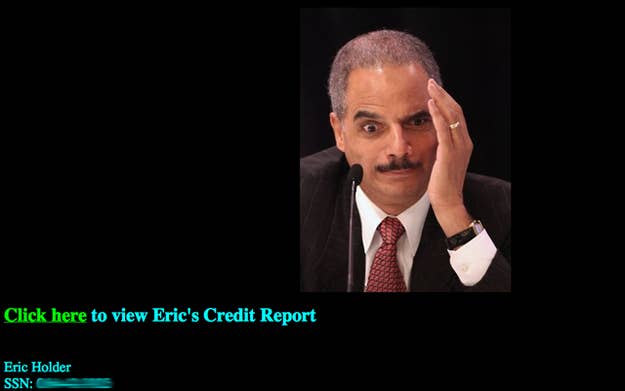 2.
Vice President Joe Biden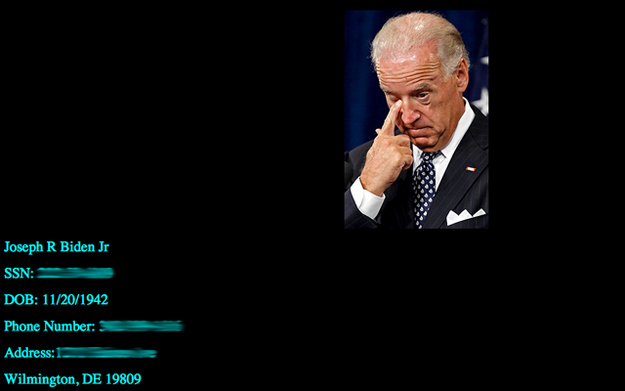 3.
Kim Kardashian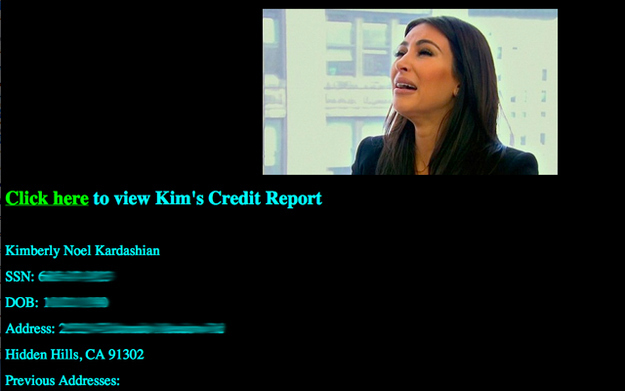 4.
Ashton Kutcher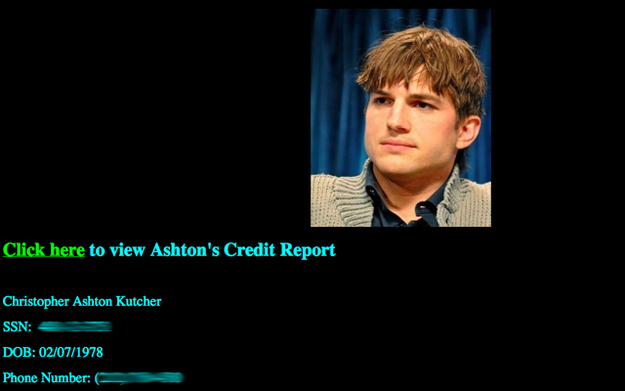 5.
FBI Director Robert Mueller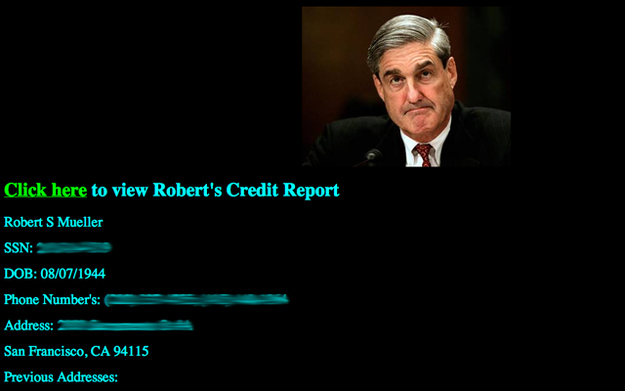 6.
Mel Gibson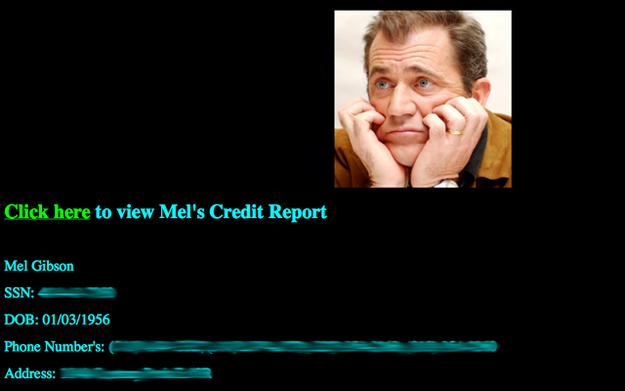 7.
Jay-Z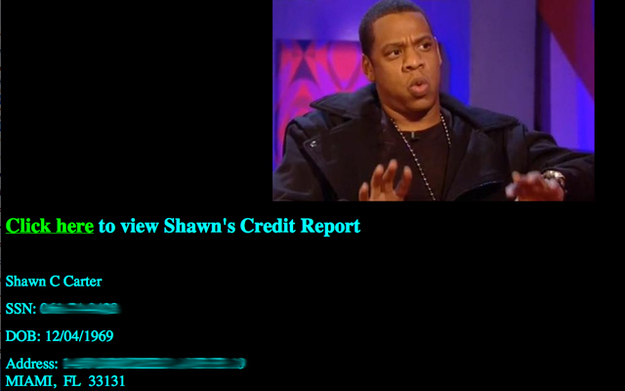 8.
Paris Hilton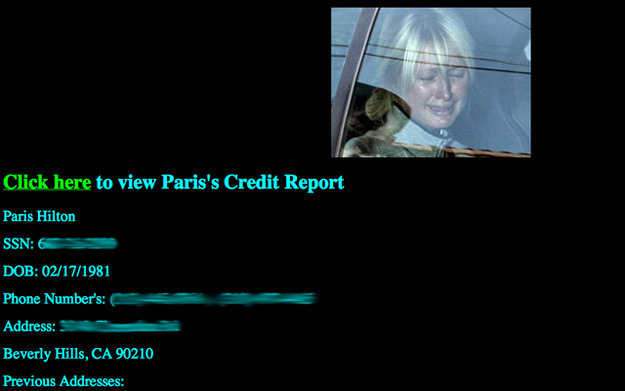 9.
Beyoncé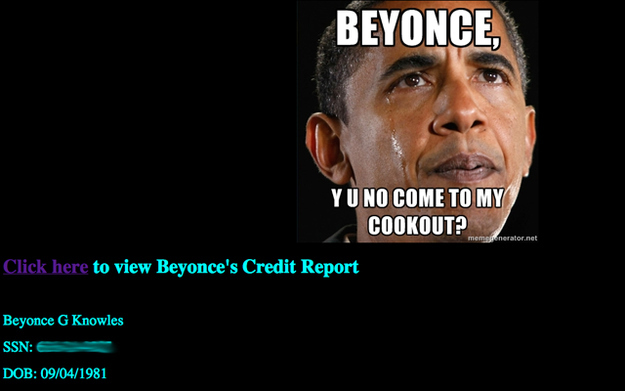 10.
LAPD Chief Charles Beck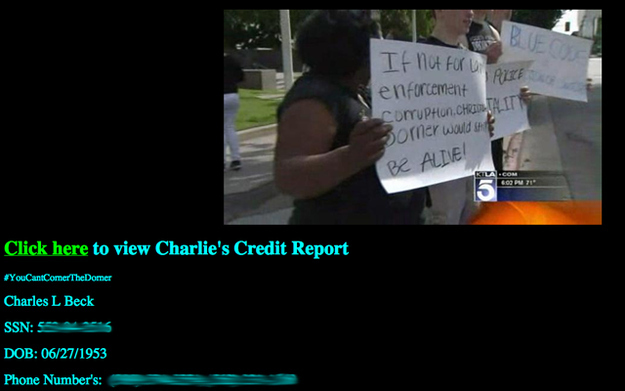 11.
Hillary Clinton