Two weeks ago, a 34-year-old man stabbed a 23-year-old woman to death at 1 a.m. in a restroom in Gangnam Station in Seoul, South Korea.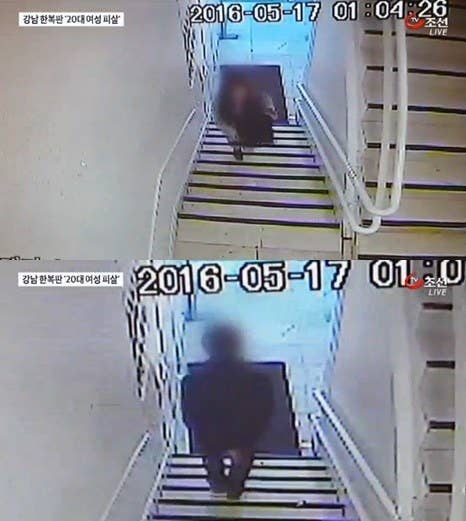 Local media reported that the unemployed man, named in the press by his last name, Kim, had a history of mental illness and that he was drawn to murdering her because he felt he was being ignored by women.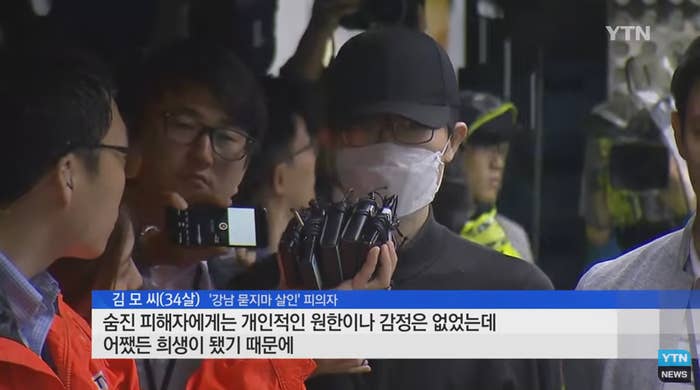 "I feel calm. I'd like to apologize to the family for the incident, because their daughter was sacrificed," Kim said in a press conference. "I didn't have any personal feelings about her nor held a grudge against her."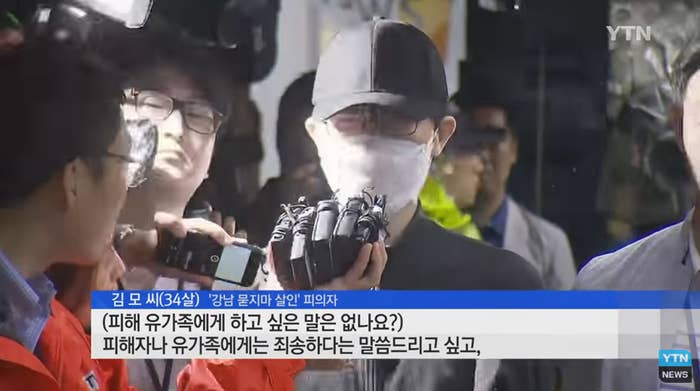 But investigators denied that misogyny was a factor in the murder and determined that the murder was "accidental" and not a hate crime against women.
"There is a need to distinguish between hate crimes and crimes driven by mental illness. The latest case falls in the latter category," local police said during a press conference. "Hate crime arises from prejudice on a certain group, while mental illness–driven crimes are usually committed due to symptoms such as delusional thoughts and auditory hallucination."
Investigators determined that the murder had nothing to do with a culture of misogyny, but actually Kim's untreated mental illness.
Online, law enforcement authorities' denial that misogyny could have been a factor in the murder led to outrage. Two South Korean women's groups set up a Twitter account called @0517am1, named after the date and time of the 23-year-old woman's murder.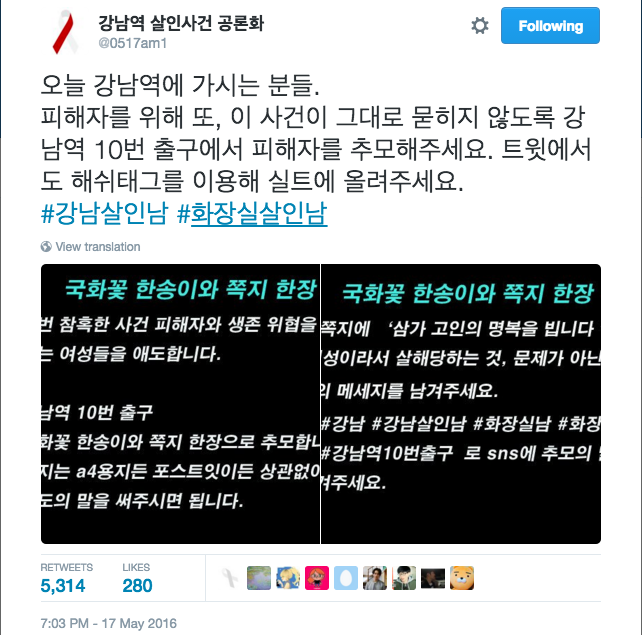 They urged Twitter users to cover the subway exit where the unnamed woman's murder took place in Post-it notes and chrysanthemum flowers — a symbol of mourning in South Korea.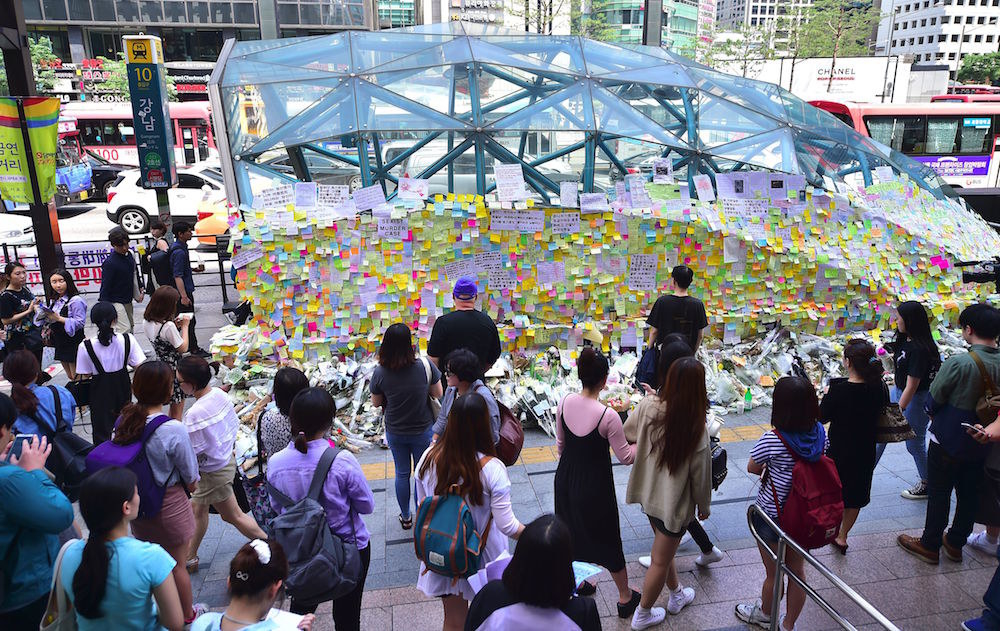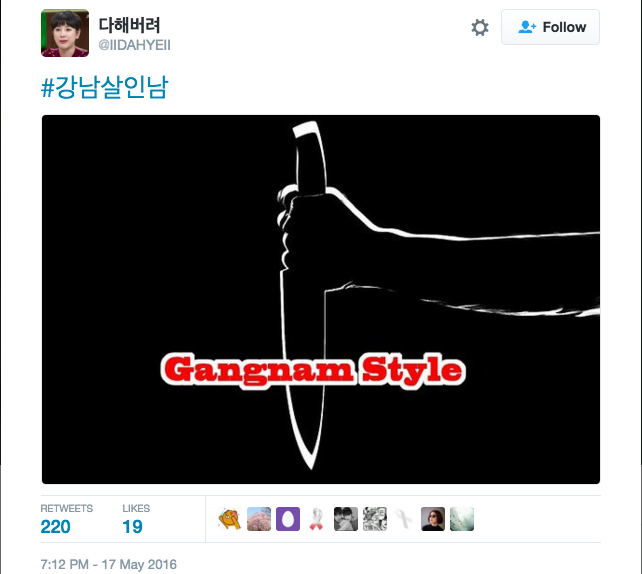 South Korean celebrities like Jerry K., a rapper, have addressed the controversy, tweeting that reactions from law enforcement and mainstream media to the murder were terrifying.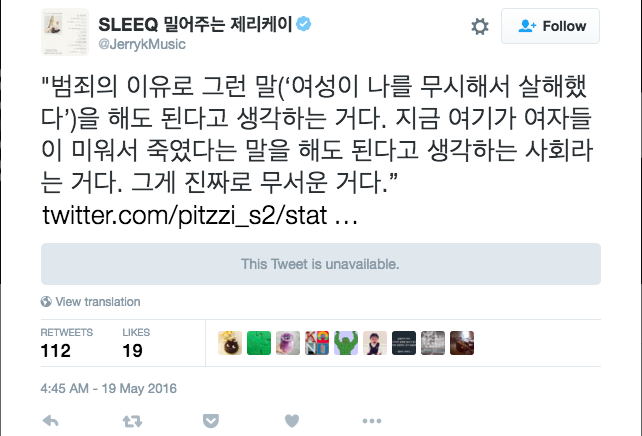 Images of the subway's entrance have trended on Instagram.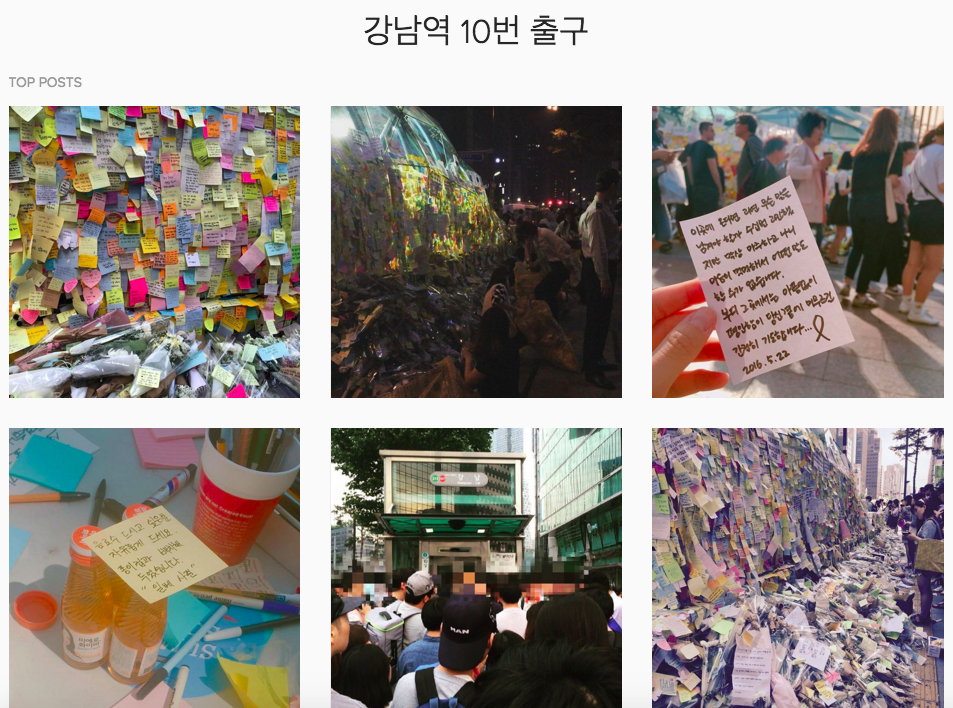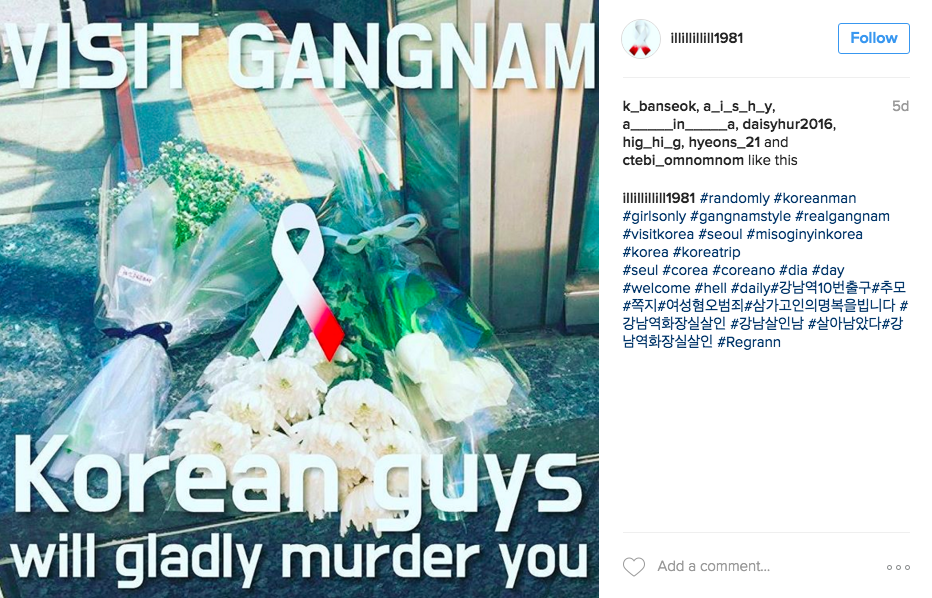 The attention around the murder and national debates about misogyny in Korean society kicked off a counterprotest from Korean men.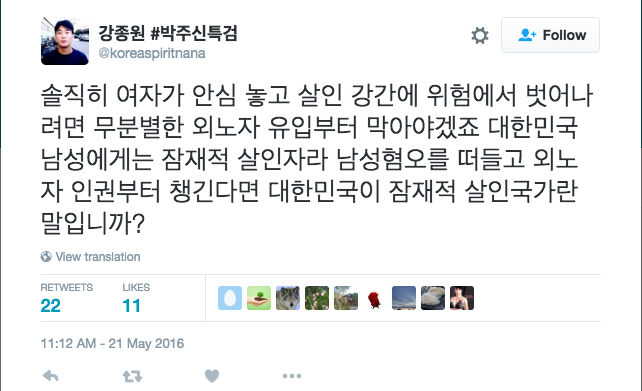 When BuzzFeed News visited the Gangnam subway entrance last week, "Don't hate men" protests had broken out around the station.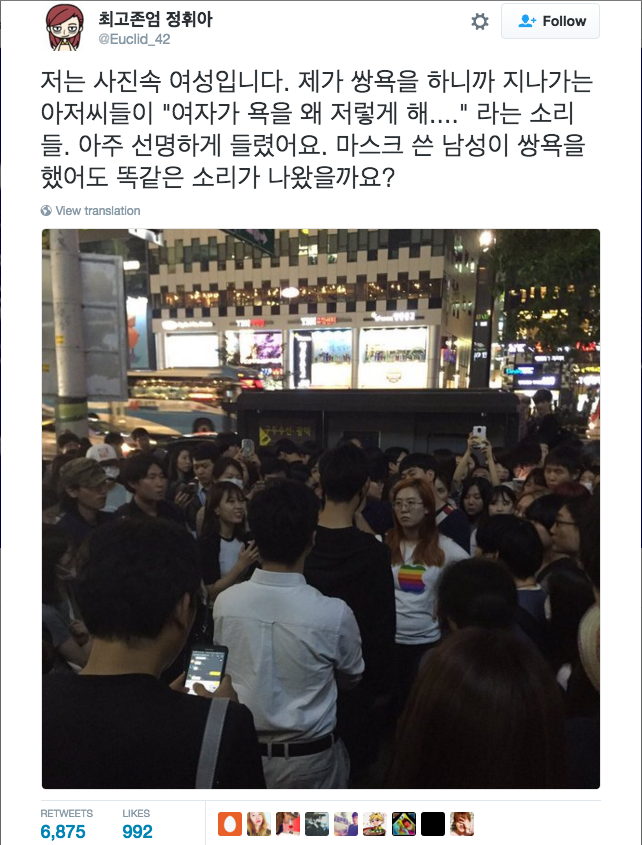 This tweet from a Korean man who was moved by the memorial went viral because it is rare for South Korean men on social media to agree with the largely female protesters.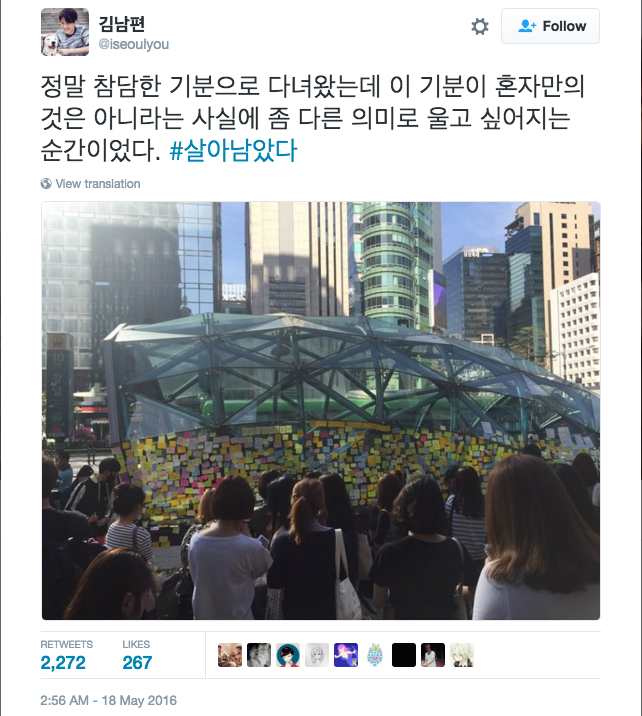 The Post-its and flowers started covering the sides of the station's entrance.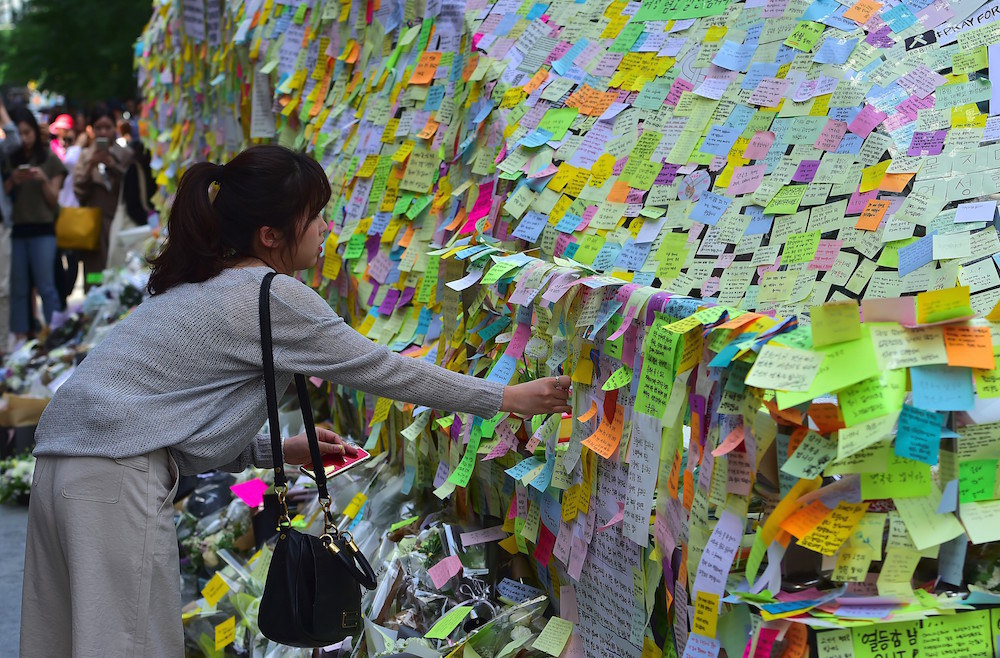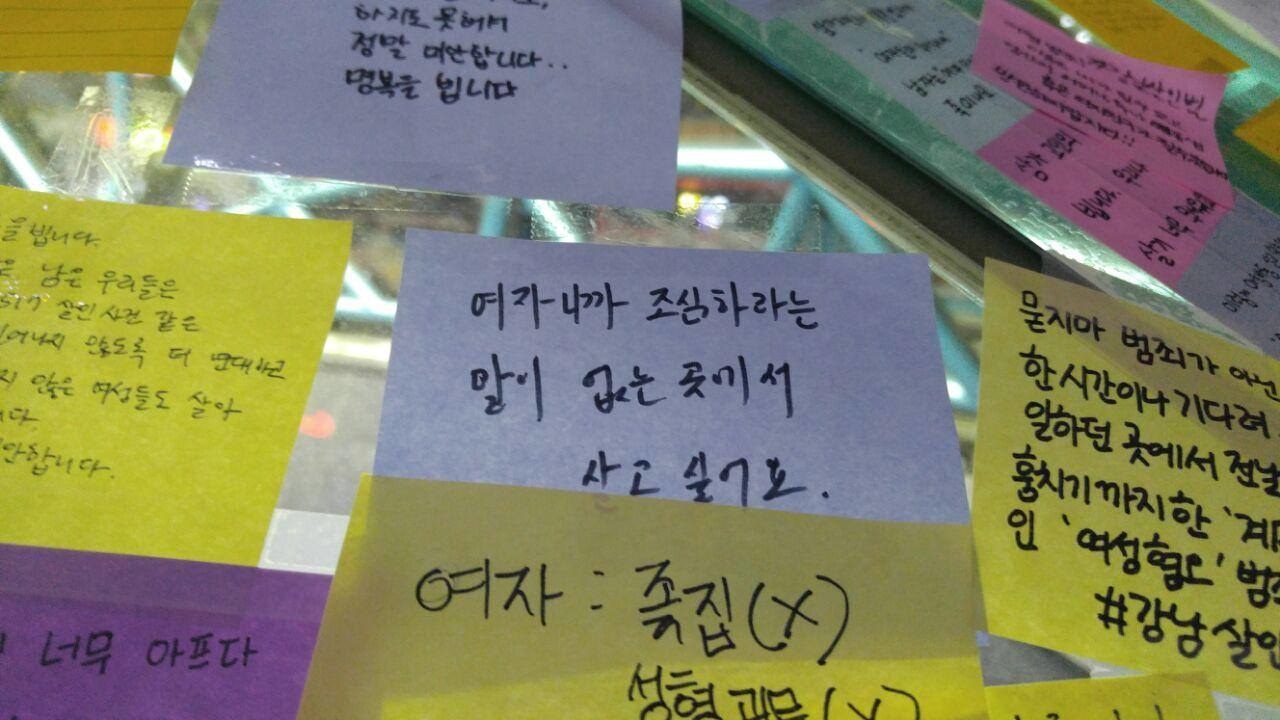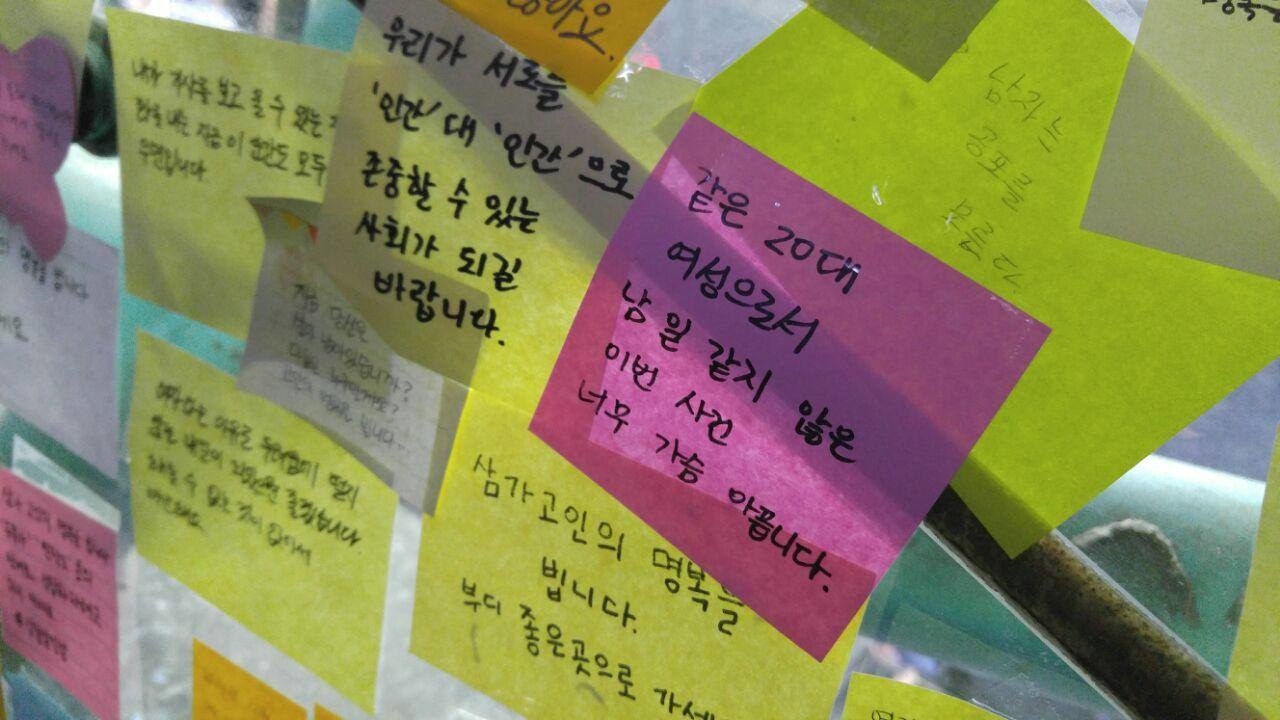 In addition to the shrine growing against the subway entrance, a number of marches and protests have taken place in the city.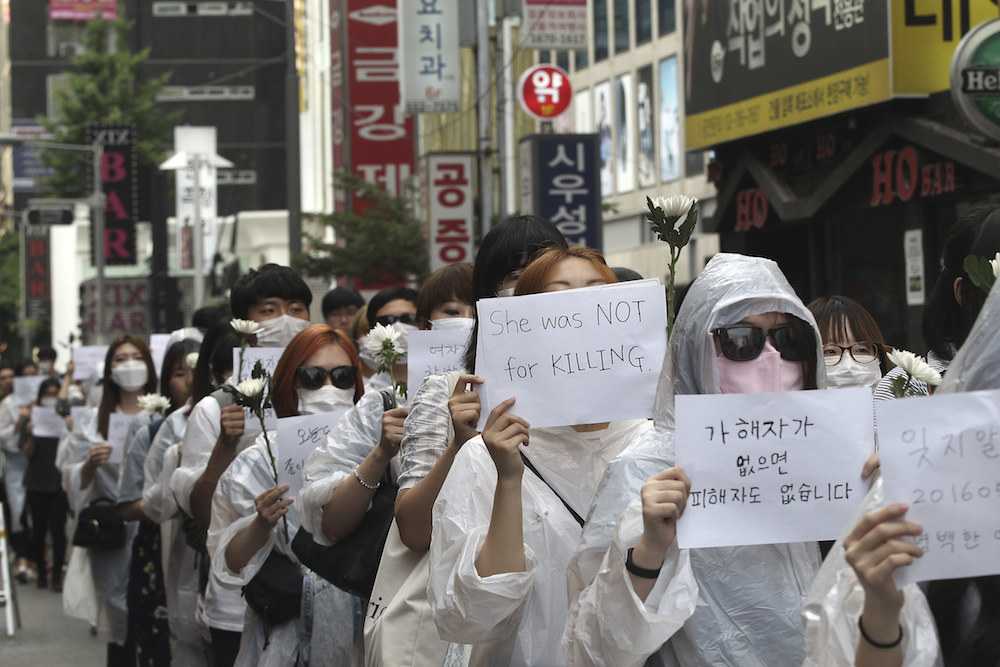 On Facebook, a group of young women are using a page called Gangnam 10th to organize protests. One of the organizers of the group, Yoonha Park, is a 26-year-old from Seoul. She told BuzzFeed News the protests are no longer just about some random murder.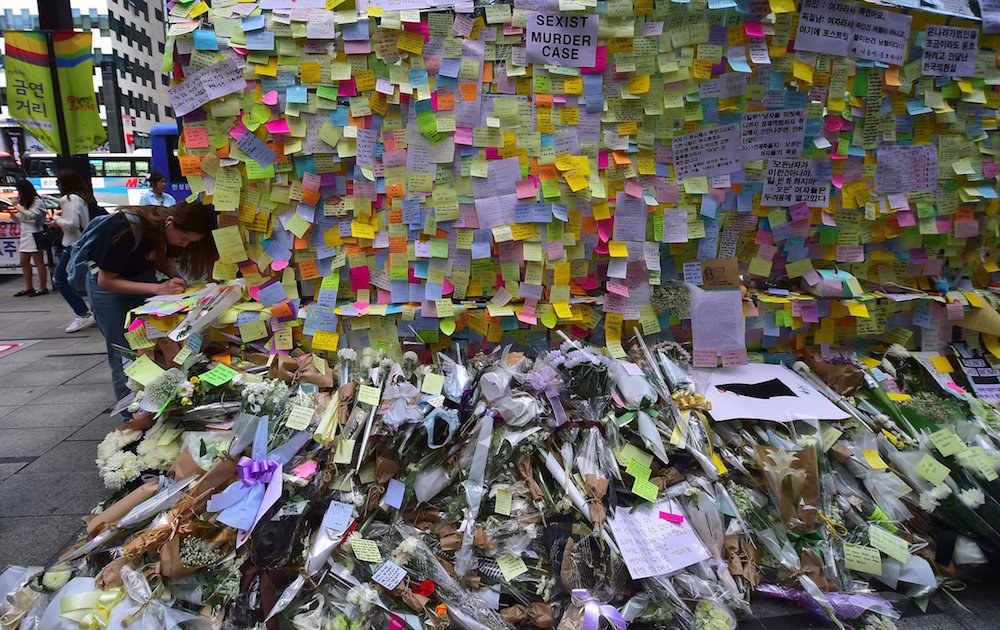 "There were many women standing up and saying that 'we were lucky to have survived,' as well as opening up about experiences of sexual abuse, harassment, discrimination based on gender, and other experiences where they were exposed and treated with violence for being a woman in the society," Park said.
Park said a group of women and her gathered by the subway station entrance with a small megaphone to talk about misogyny, which they see as the reason behind the city's latest stabbing.
Park, an organizer of the Gangnam 10th Facebook group, said she's hopeful about what this outpouring of anger will mean in the long term for South Korean women.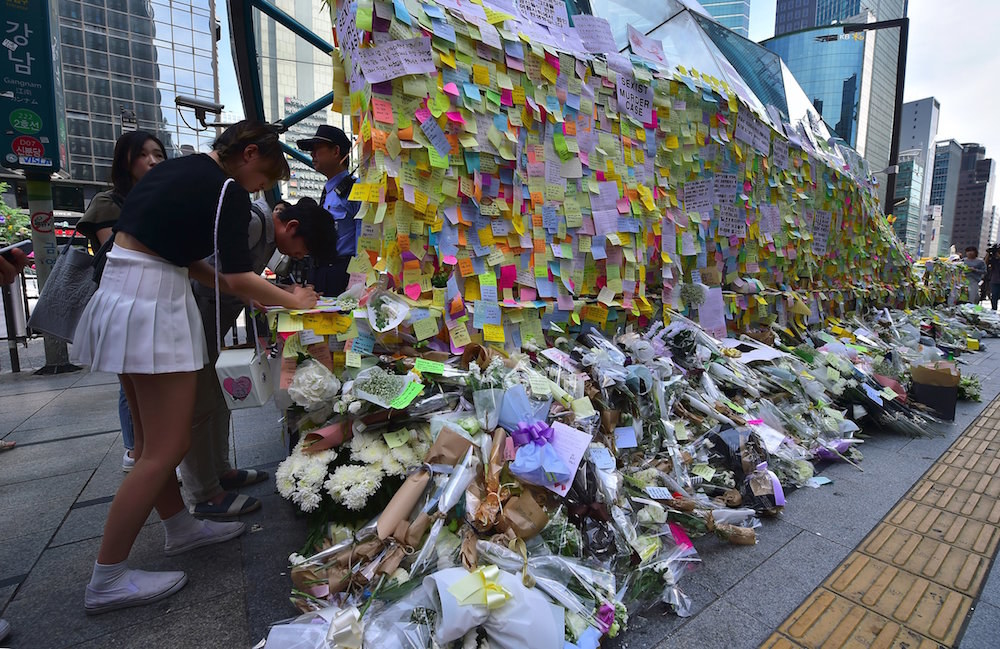 "We know this incident will not just remain as an incident, but serve as evidence that there is extreme misogyny existing in our society and rotting our society," she said.