Gamestop Employee Allegedly Fired After Video Goes Viral Of "Nerd Rage" On "GTA 5" Release Night
When she walks out of the store she high-fives the guy behind the camera.
Then she jokingly threatens to give the rest of the crowd his business card so they can call him up and make fun of him.
The customer walks out, walks back in, and then demands to get the information of the clerk so that he can report her.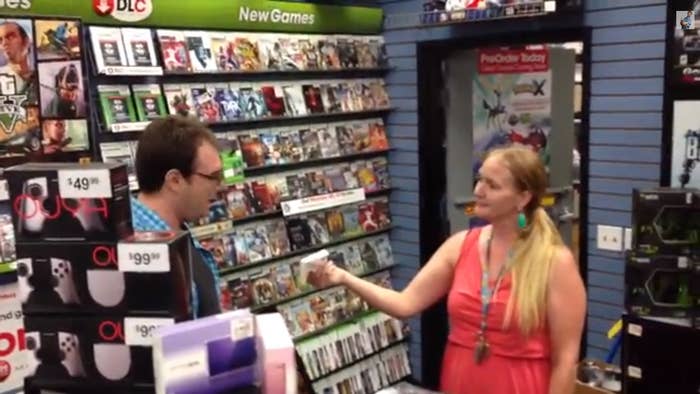 The woman yells at the customer and then high-fives the person filming the video.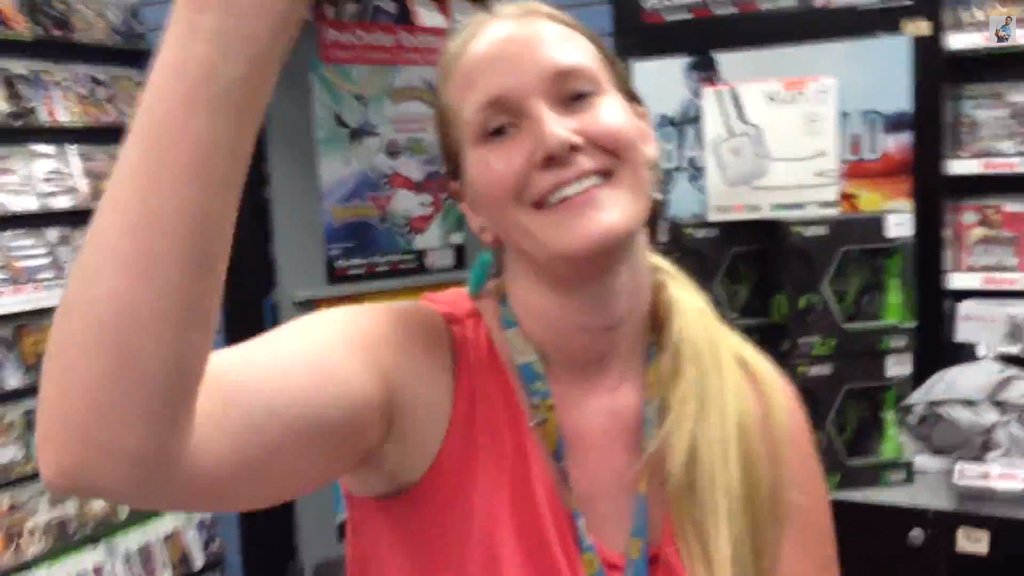 The video was filmed and uploaded by Curtis Lepore, who, according to his profile, lives in Burbank, Calif.
Lepore uploaded it to YouTube and put it on Twitter Tuesday.
Gamestop's Twitter account reached out for information about the incident Wednesday.
Gamestop's account has been responding to other users, who are sharing the video, saying they are "investigating the situation."
Gamestop's Facebook users aren't happy about it either.

I work for GS in the LA area. I am happy to report to all of you that this bitch has been fired as of today. She was a cunt to work for, and trust me when I say that we are all happy that she is gone. Also, she has done worse than just this. Just last year she was under investigation for fudging the numbers in her books because money and games were coming up missing. She talked her way out of it and pegged it on an innocent girl who just killed herself this past May. Burn in hell Chrys.
We are aware of this incident and are currently investigating the situation. We regret that this happened, as we strive to ensure all customers receive a great experience when visiting our stores. We would like to extend an apology to the affected customer as well as any other customer that was offended by this event.