On Sunday, Syrian refugees arrived at the Executive Airport Plaza in Vancouver, Canada. At that same hotel that weekend were attendees of a convention for British Columbia-based furries called VancouFUR.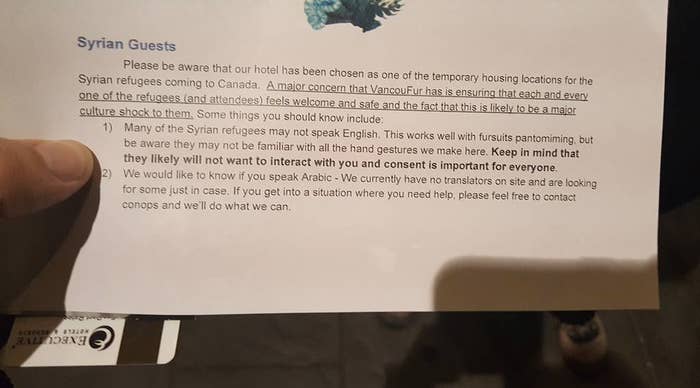 A card passed out to convention attendees reads:
Please be aware that our hotel has been chosen as one of the temporary housing locations for the Syrian refugees coming to Canada. A major concern that VancouFUR has is ensuring that each and every one of the refugees (and attendees) feels welcome and safe and the fact that this is likely to be a major culture shock to them.
Chris Jantz, who has been part of the fandom for three years, told The New York Daily News that children in the group of refugees were really excited about the furries at the hotel.
"They saw people in giant animal costumes. To the children they were just cartoons from stuff like Yo Gabba Gabba!, etc., and they wanted to say hi," Jantz told the Daily News. "I don't think they had any concept of the furry fandom."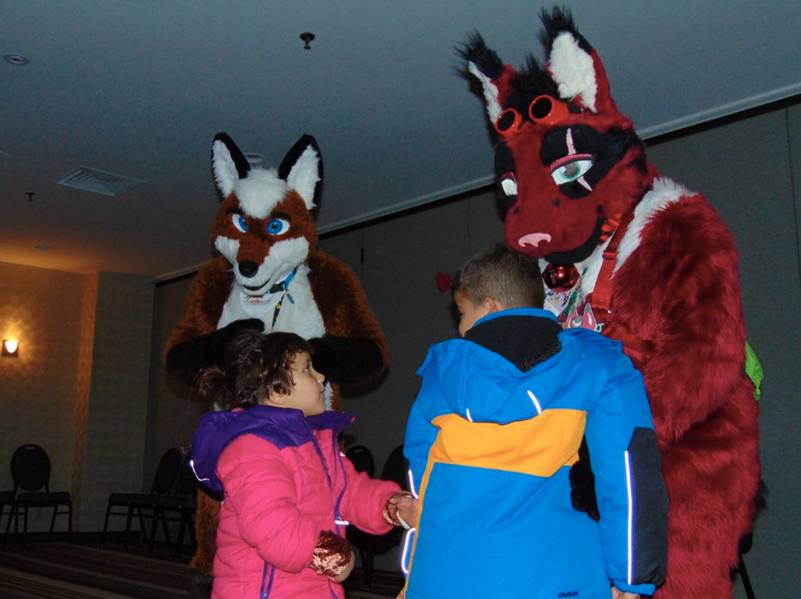 Based on the photos from furries in attendance, it seems like the refugee children had a nice time playing with them.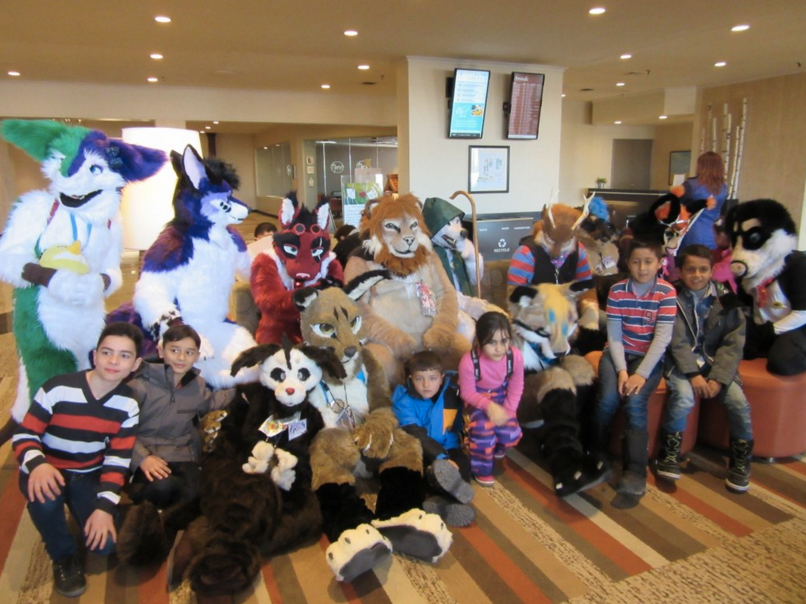 While some online have expressed disgust that Syrian children were playing with furries — who are considered a fetish community by many — Jantz said that sex was a "definite part" of the furry fandom but not required.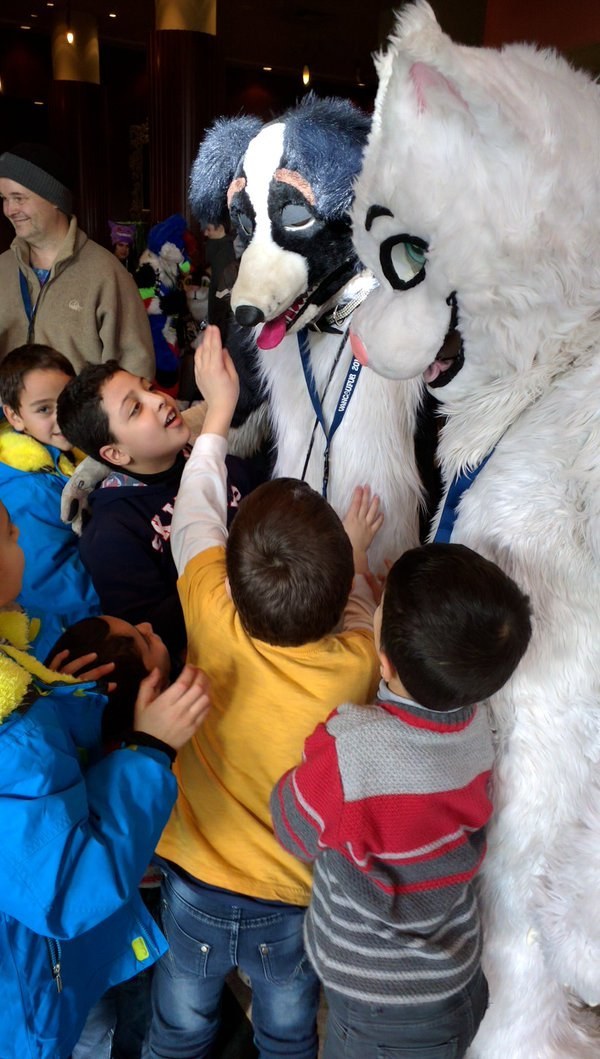 Here's a video of the kids dancing with a furry dressed like a dragon (which is technically called a scalie).
The Canadian government recently met its goal of bringing in 25,000 Syrian refugees. Now, authorities are attempting to find housing for the refugees, 60% of whom are reportedly without temporary housing.
¯\_(ツ)_/¯