Gawker recently noticed that furries — people who enjoy roleplaying as anthropomorphic animals — have been tweeting super-sexual things at Tony the Tiger's Twitter account for the last year.
It seems like it all became too much for the person running the verified brand account, because as of Wednesday morning, furries — even those who say they've never tweeted at the account — are reporting that they've been blocked by the cartoon tiger.
Outraged furries tried to get #TonyTigerGate trending to protest the mass blockings.
And it seems to be causing a, uh, more intense reaction in some more than others.
Like, real intense.
After getting blocked by Tony the Tiger, it looks like furries tried to find a new Twitter account to beg for sex. That's right around the time Pizza Hut unfortunately tweeted, "Knot first or pizza first?"
You see, in the furry community, the term "knot" is used as a slang term for an erection. It refers to the shape of a dog's penis right before it ejaculates. See the Urban Dictionary entry below.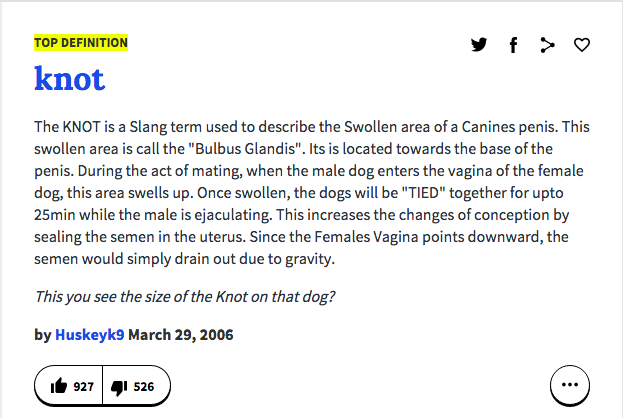 The furries saw it and started sending the account hundreds of tweets making the same joke, basically.
It just goes on like this.
A little later, user casualfennec stumbled across the Chester Cheetah account and asked it what it thought about being called "Daddy" by furries. Whoever runs the account decided to take it as an opportunity to gain some new fans and went along with it.
So now the Chester Cheetah account is just flirting with furries on Twitter.
😕😕😕😕😕😕😕😕😕😕😕😕
And the furries are LOVING it.
Like, really loving it.
There's a lot going on here, so BuzzFeed News has reached out to Kellogg's, Frito-Lay, and Pizza Hut for reaction.
In the meantime, it might be best just to get off the internet for a while.
UPDATE
Kellog's provided BuzzFeed News with a statement about the blocking of all the furries:
"As a company grounded in the values of integrity and respect, we recognize people's right to creative expression, but we reserve the right to block individuals who post offensive content," a spokesperson said.