Last week a man named Asif Rasa Rana from Gujranwala, Pakistan, shared this message to his friend Mudasir on Facebook.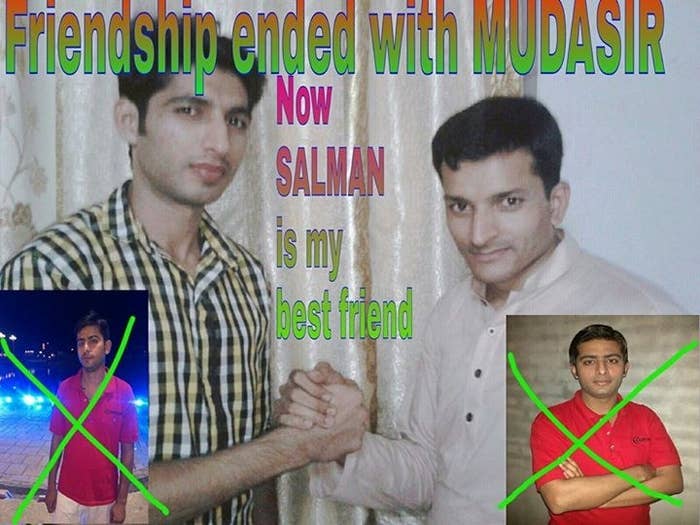 Rana wrote that he and Mudasir were no longer friends because Mudasir was selfish and had an attitude, and concluded that he was going to be best friends now with his friend Salman instead of Mudasir:
I DECLARE THAT I LEFT MY PAST BEST_FRIEND #MUDASIR_ISMAIL_AHMAD ....Because he became very selfish, Proudy, and those who shows me Attitude, I keep them under my Foot...... Huuhhh.......
Now SAlman AHmad Naqash is my best friend......Its for information to all
The problem was...Rana made his message to Mudasir public.
People quickly started sharing Rana's message to Mudasir. It's currently been shared over 4,000 times.

Looking at the comments below the photo, it seems as though Rana's post has traveled all over the world. Imaan Sheikh, a writer for BuzzFeed India living in Dubai, said she saw the post earlier this week when it was only at 15 shares.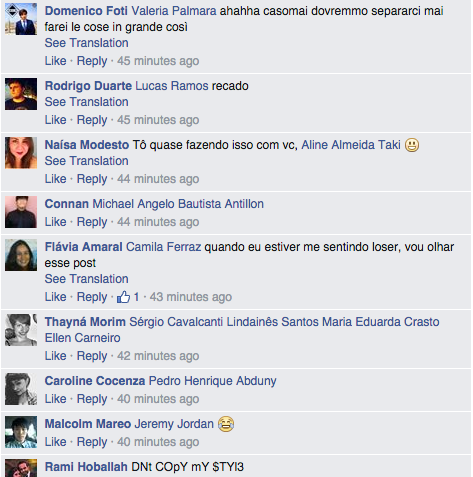 Sheikh shared a screenshot of it because the caption was too priceless to leave out, titling it "me after a breakup," and then the memeing began.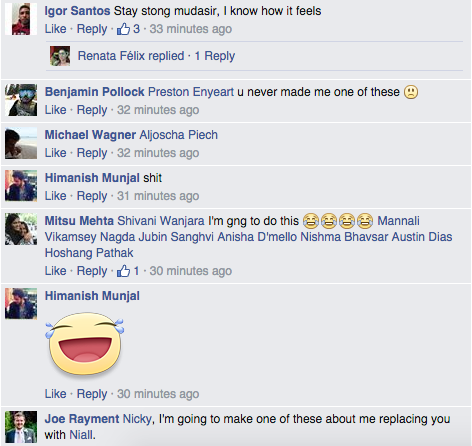 Rana told BuzzFeed News that he decided to stop being friends with Mudasir because Mudasir would never make compromises in their friendship.
"Before Salman always thought that Mudasir was best for me," Rana said. "When we — me and Mudasir — were often angry to each other, Salman always made a compromise between us, but when Salman and me were angry with each other, Mudasir never made a compromise between us."
He said that even though people from all over the world are reading his message to Mudasir, he hasn't heard from his now–ex-friend.
Rana plans to release a full video in a day or two telling his new followers all about how he and Mudasir became friends, and recently updated his page with some thoughts about friendship.