Former Romney Intern Arrested For Blackmailing Women Into Sending Him Nude Photos
He also has a Facebook profile full of photos of him posing with almost every Republican politician from the 2012 election cycle.
Adam Savader, a 21-year-old campaign intern for Mitt Romney's 2012 campaign was arrested in Great Neck, Long Island on Tuesday, charged with cyber-stalking and blackmailing young women online.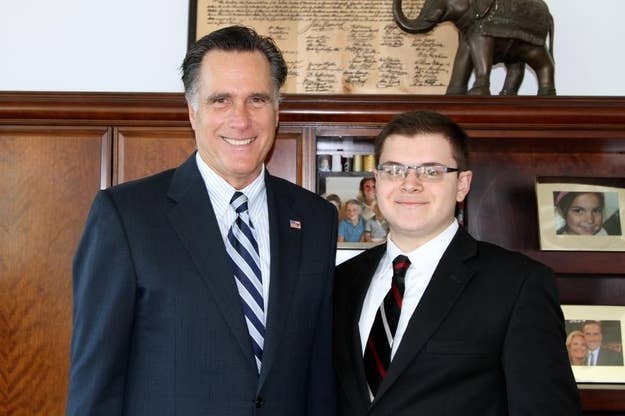 According to an FBI press release, the SUNY Farmingdale political science student blackmailed 15 women into sending him nude photographs.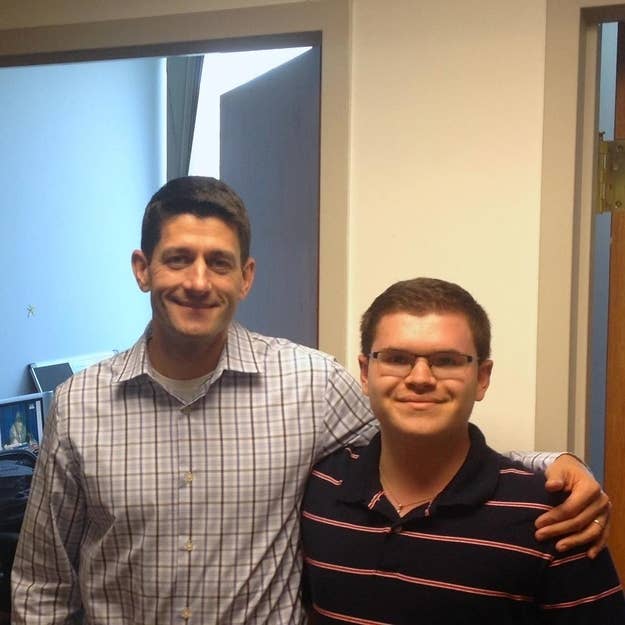 He used a practice commonly referred to as "sextortion."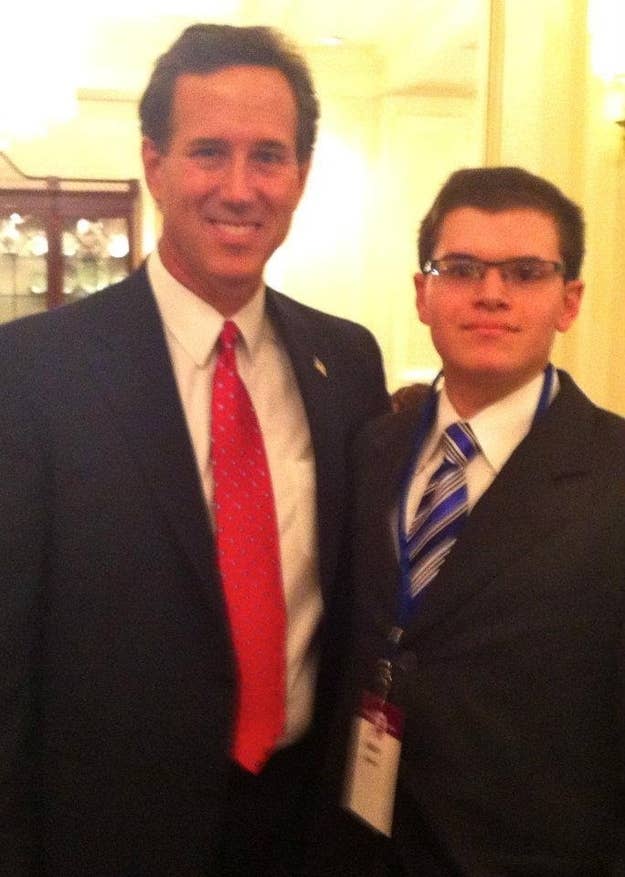 Savader would anonymously contact women via Google Voice and tell them he already had nude photos of them.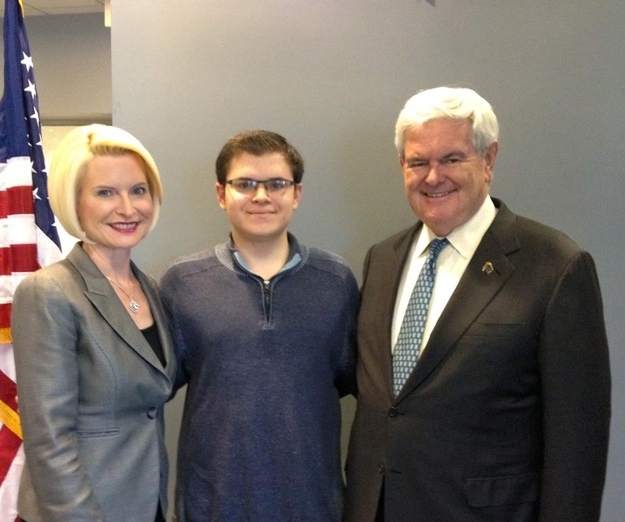 He would anonymously text the women under the name "John Smith."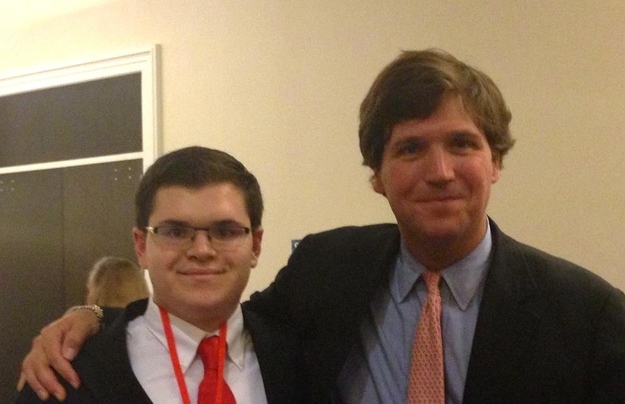 He would then force them to send him more photos, saying if they didn't, he'd make their photos public.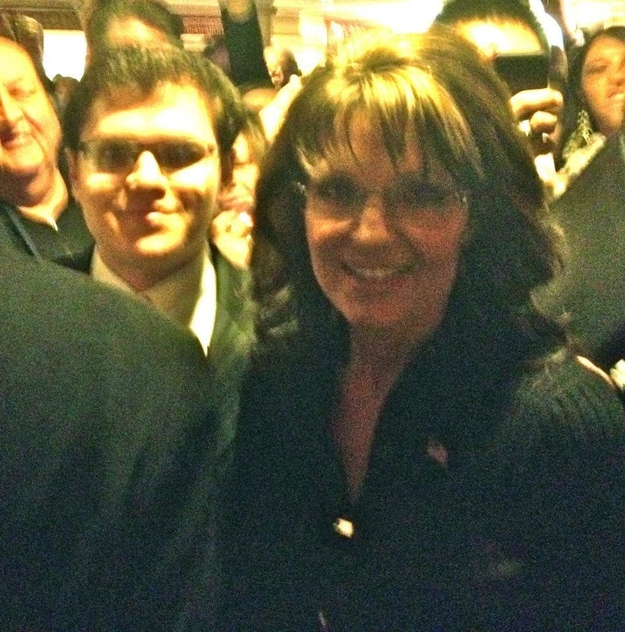 15 victims have been identified, so far, from Detroit, Washington, D.C., and Long Island, New York.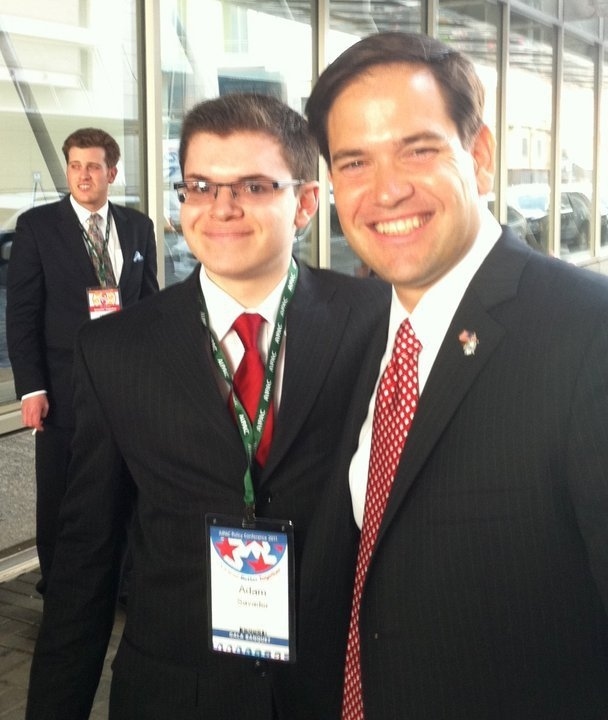 Savader is being held, pending a bail hearing on Friday. He will be prosecuted in Michigan.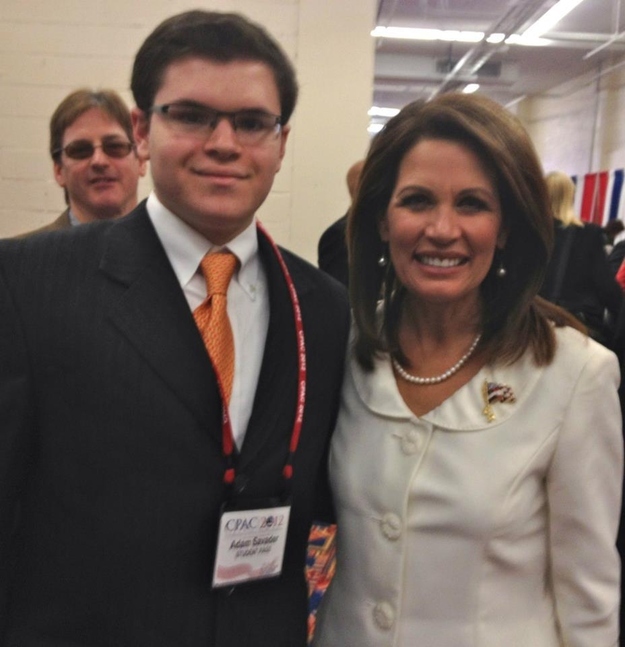 Savader, also, was very fond of bragging about dressing up as "Ellis the Elephant," a character Callista Gringrich used for book signings.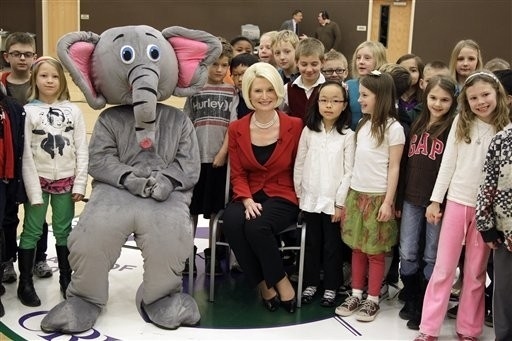 "He creeps me out. He was that dude you'd see everywhere in the conservative world," a Washington Republican told BuzzFeed.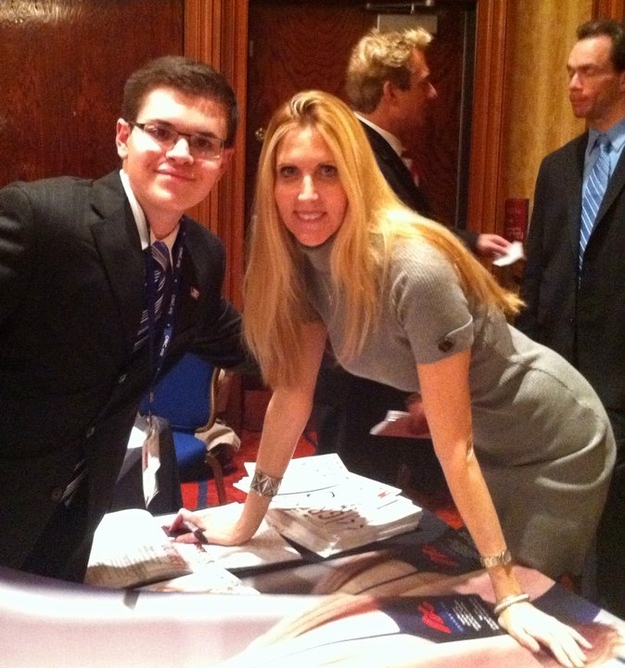 A former Romney campaign staffer spoke to BuzzFeed about working with Savader:
He just kind of, like, sauntered around the office a lot in the first floor… He kind of drew attention because he's like a pudgy nerdy kid who walks around the office and he'd always have the top two or three buttons undone on his shirt.

He had, like, a gold Star of David necklace popping out of his chest.
If convicted, Savader faces up to five years in prison.