Earlier this month, Katheryn Deprill put up a Facebook page asking for help in finding her biological mother.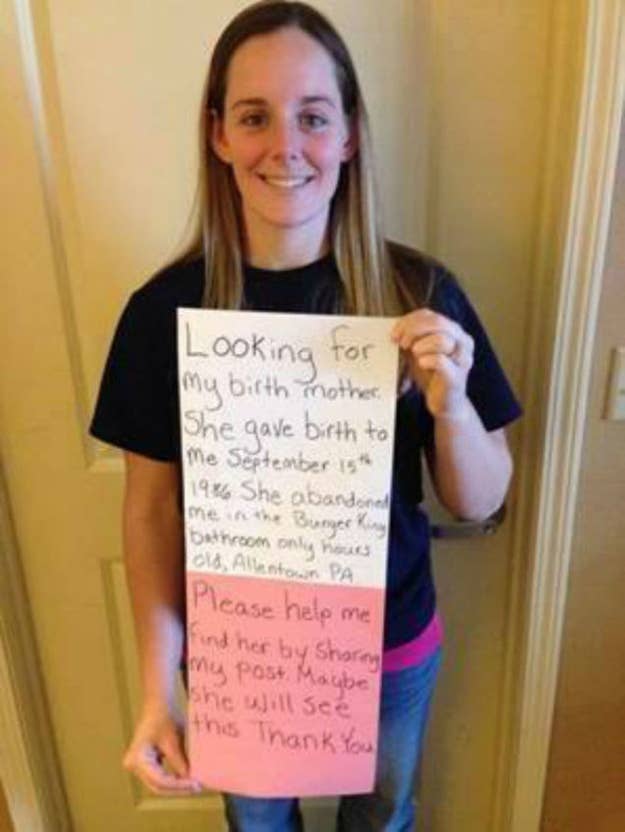 Katheryn was abandoned in the bathroom of a Pennsylvania Burger King's bathroom as an infant.

Katheryn's original story made headlines back in 1986 when she was originally discovered.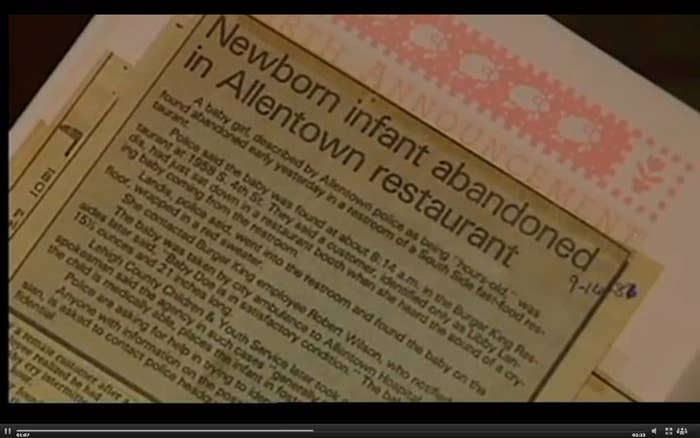 As Katheryn's Facebook page was shared around the internet, and after an endorsement from Nancy Grace, the "Burger King Baby" was finally reunited with her birth mother.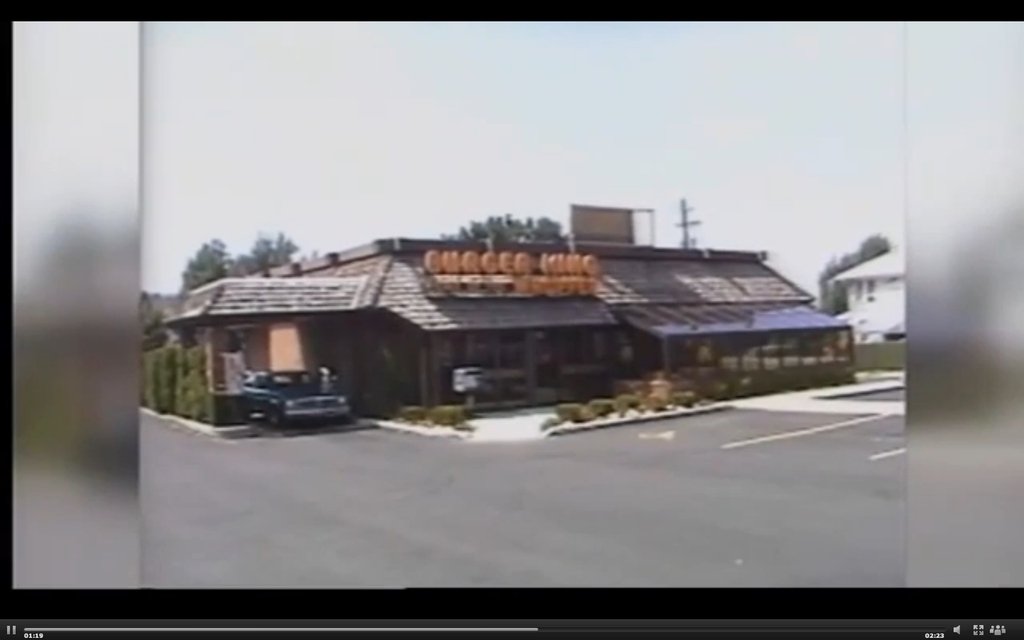 According to the Associated Press, Katheryn's biological mother contacted her through an attorney, asking for her name to not be disclosed.
The attorney said the woman said that, as a 16-year-old, she was raped while traveling abroad and became pregnant. The woman said she hid the pregnancy from her parents and, after giving birth in her bedroom, felt she could not take her newborn to the hospital because she would have to answer questions.

(Attorney John Waldron) had his staff prepare for the reunification with flowers, chocolates and boxes of tissues. Deprill, who had launched the search with the blessing and encouragement of her adoptive parents, was accompanied by her adoptive mother and her youngest son, 7-month-old Jackson.

"It was one of the most emotional, joyful, dramatic, exciting things I've ever seen," Waldron said, adding there's no doubt in his mind that his client is Deprill's mother.
Katheryn told reporters that her mother plans on building a relationship with her and they will be meeting up again in the near future.