Everyone Thinks This Racist YouTube Parody Of Kmart's "Ship My Pants" Is A Real Ad
And it's causing a pretty big headache for whoever is running Kmart's Twitter account.
Apparently, the parody was too good for some people, and has inspired a good amount of backlash, directed at Kmart's official Twitter account.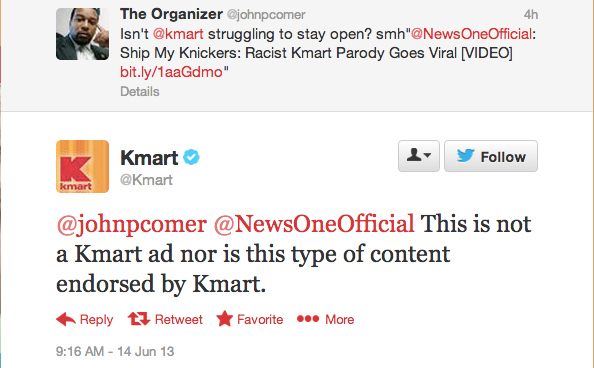 The parody fooled a few news outlets covering it as if it were a real Kmart ad, and the YouTube comments are full of users calling for a boycott of Kmart.