People Are Applauding This Video Of What Looks Like A Mom Dragging Her Son Out Of The Baltimore Riots
People are saying this woman just became "mother of the year."
Local reporters were able to track down the mother in the following video. Her name is Toya Graham. Read more about her here.
Local TV crews captured footage of a woman who appears to be scolding and dragging a young man out of the riots that broke out in Baltimore following the funeral of Freddie Gray, who died in police custody.
The video has been shared all over Instagram, with many users laughing at what looks like a mother dragging her son away from the unrest.
In another video, you can hear someone following the pair yell out, "He was prepared for this shit; he got his all black on, the gloves, face mask, and look who beside him, his mama, goddamn."
Here's a clearer clip of the incident:
Baltimore Police Commissioner Anthony Batts mentioned the scene in his press conference at midnight on Tuesday.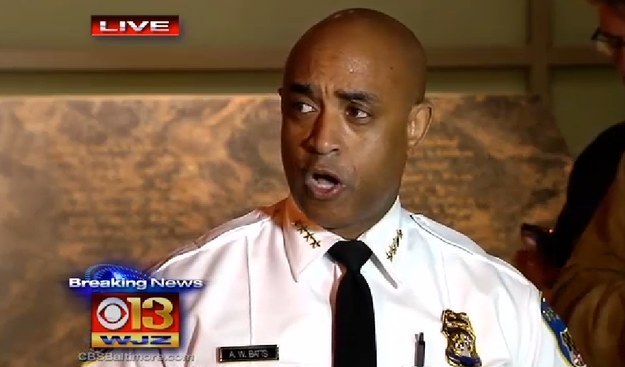 Batts said he wished more Baltimore parents had done what the woman in the video did.
These are Baltimore youthful residents; a number of them came right out of the local high schools there on the other side of Mondawmin and started engaging in this. And if you saw in one scene, you had one a mother who grabbed their child who had a hood on his head and she started smacking him on the head because she was so embarrassed. I wish I had more parents who took charge of their kids tonight.
The woman and the young man's names are still unknown. Social media users have been describing her as "mother of the year."
Many more made fun of how embarrassing it is for your mother to pull you out of a riot while you're wearing a ski mask.
The violence in Baltimore continued into Tuesday morning as firefighters attempted to respond to blazes throughout the city. Maryland Gov. Larry Hogan declared a state of emergency, activating the National Guard.