Duke University Fraternity Suspended After Asian-Themed #RacistRager
After a week of campus uproar and demonstrations, Duke University's Kappa Sigma has been suspended by their parent organization.
Last week, news that Duke University's Kappa Sigma fraternity was throwing an "Asian-Themed party" went viral, igniting a massive controversy on campus.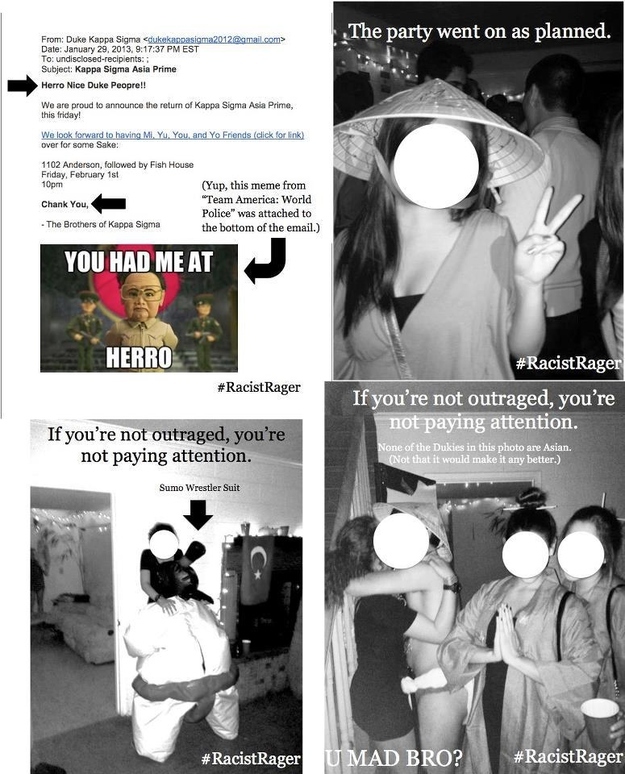 The controversy was widely reported, with photos and emails from the "Mi, Yu, You, and Yo Friends" group surfacing on various websites.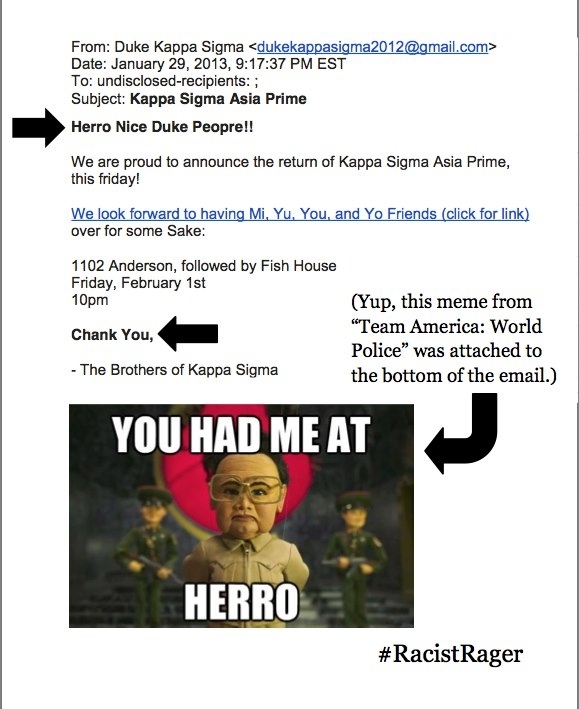 In response to criticisms, the brothers of Kappa Sigma sent out a second email, offering up a new "international relations"-themed party.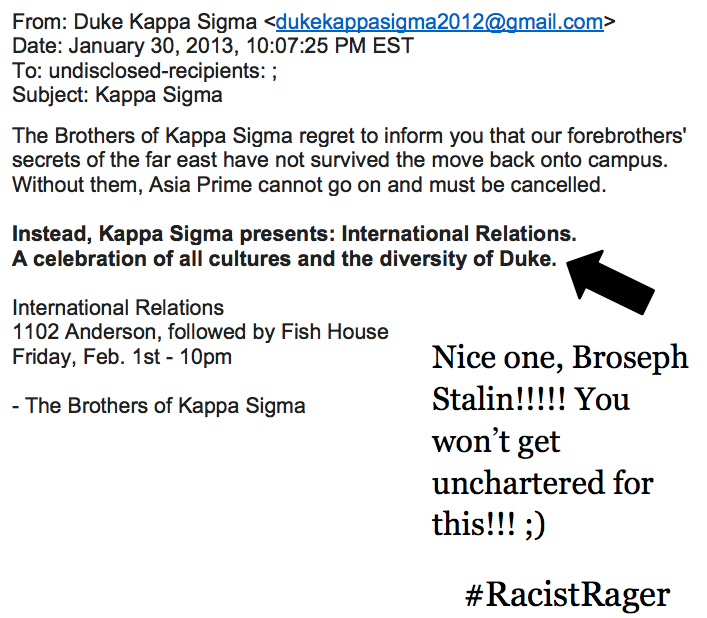 After the Duke Asian Students Association learned of the party, demonstrations were organized and these fliers were put up around the University's campus.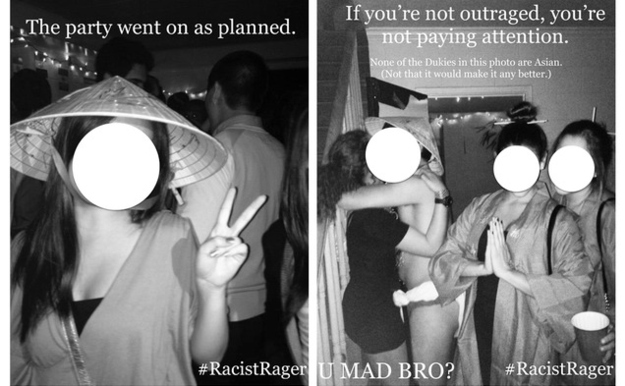 The "Race Is Not A Party" protest happened Wednesday afternoon, organized on Facebook by Duke's Asian American Alliance.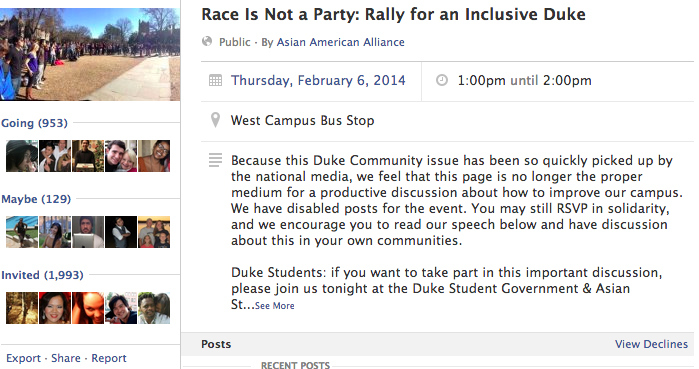 On Wednesday afternoon students assembled and protested the fraternity's place on campus, demanding the university hold them accountable for racism and insensitivity.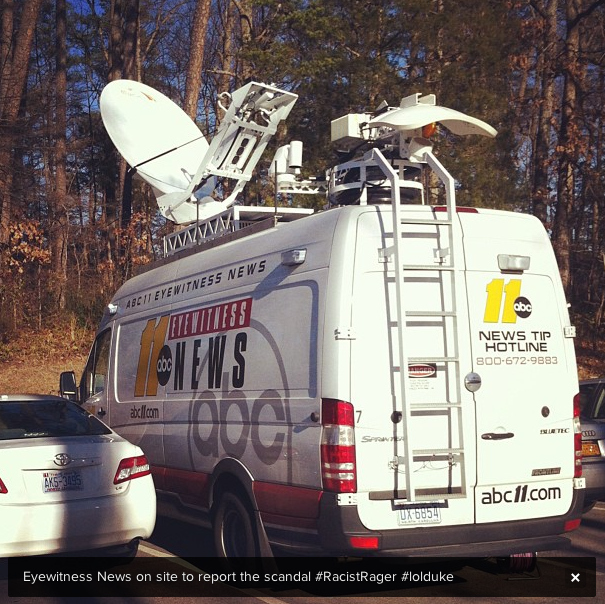 Perhaps most shocking, Kappa Sigma was only recently reinstated, forced to dissolve in 2002 for alcohol policy violations, financial errors and general misconduct.
As of Thursday morning, CBS is reporting that the national parent organization of Kappa Sigma has suspended its Duke Chapter.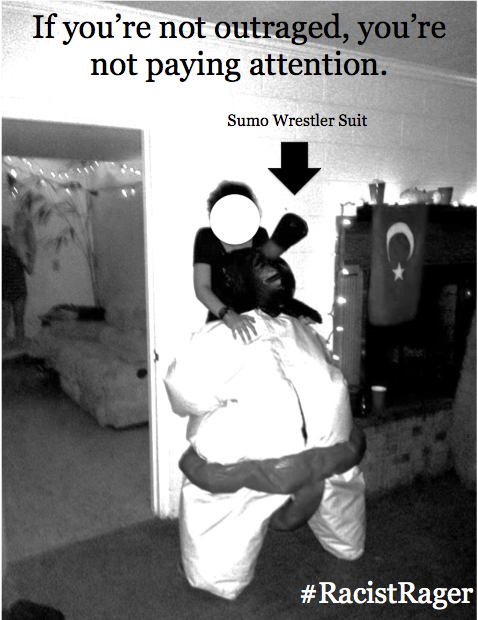 This is unfortunately nothing new for the campus. In November, the Duke's Women's lacrosse coach had to issue a public apology for Halloween photos showing a player in blackface that surfaced on Duke University's official site.