Monday night, the Twitter account belonging to DiGiorno Pizza saw the #WhyIStayed hashtag trending and apparently decided to tweet about its pizza with it.
What the person behind the account didn't seem to understand is that #WhyIStayed was started in response to the newly surfaced video of NFL running back Ray Rice assaulting his wife.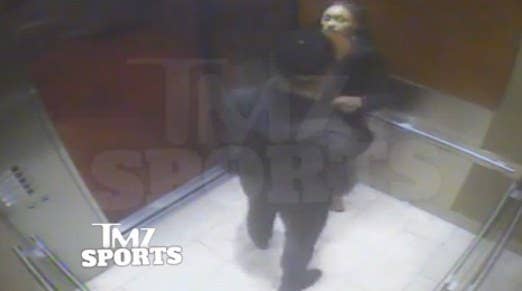 Men and women were using #WhyIStayed to organize a conversation about why they chose to stay with an abusive partner.
After DiGiorno's tweet, users were furious. Many of the users who shared their stories of domestic violence were appalled that the company tried to use them to advertise pizza.
The account quickly deleted the tweet and issued an explanation, saying it didn't read what the hashtag was about.
Since last night, however, it's taken things a step forward.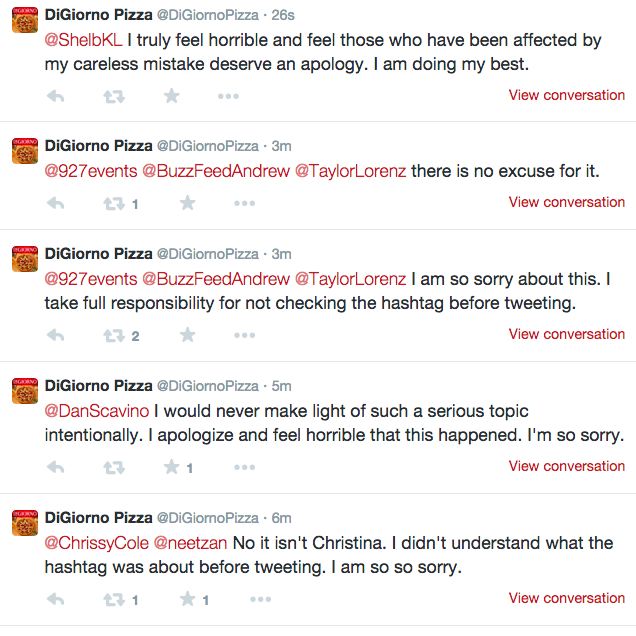 The account is now currently writing personal apologies to anyone that tweets at it.
DiGiorno's parent firm, Nestlé USA, told BuzzFeed News the tweet does not reflect its company's values, saying:
"This tweet was a mistake, quickly realized as such and deleted seconds later.
"Our community manager — and the entire DiGiorno team — is truly sorry. The tweet does not reflect our values and we've been personally responding to everyone who has engaged with us on social media.
"We apologize."