Crushing Photos Of 2-Year-Old At Funeral For Father Slain In London Knife Attack
"My daddy, my hero."
Jack Rigby attends a military funeral for his father Lee Rigby who was attacked and killed in the Woolwich Terror Attack in May.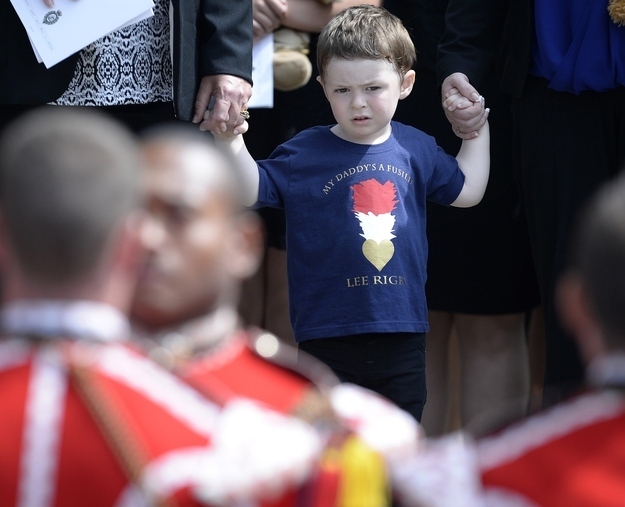 Two-year-old Jack attended the funeral with his mother, Rebecca, wearing a T-shirt that read "my daddy, my hero."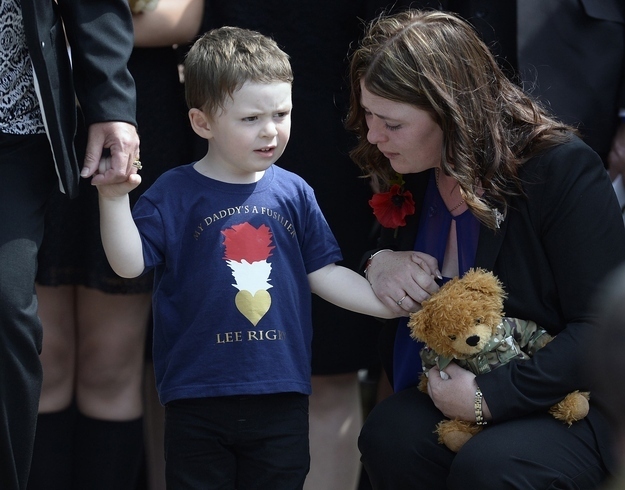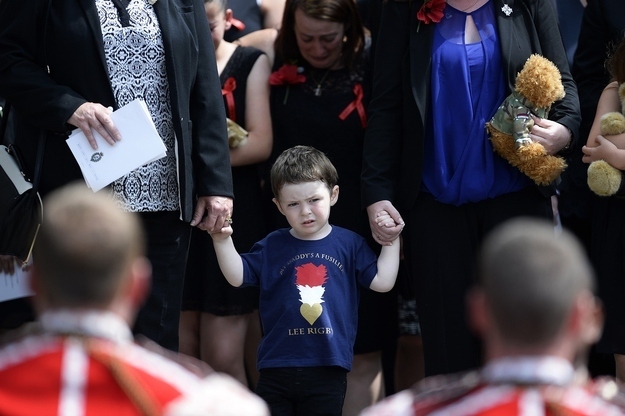 Prime Minister David Cameron and over a thousand well-wishers attended Thursday's funeral services.