Chili's Waitress Helps Fix Autistic Little Girl's "Broken" Hamburger
Seven-year-old Arianna couldn't eat her "broken" hamburger because the waitress cut it in half and Arianna can't eat cut-in-half hamburgers. Luckily, the staff of a local Utah Chili's knew what to do.
Anna Kaye MacLean was eating with her autistic seven-year-old sister Arianna, when she noticed Arianna wasn't touching her hamburger (which she loves).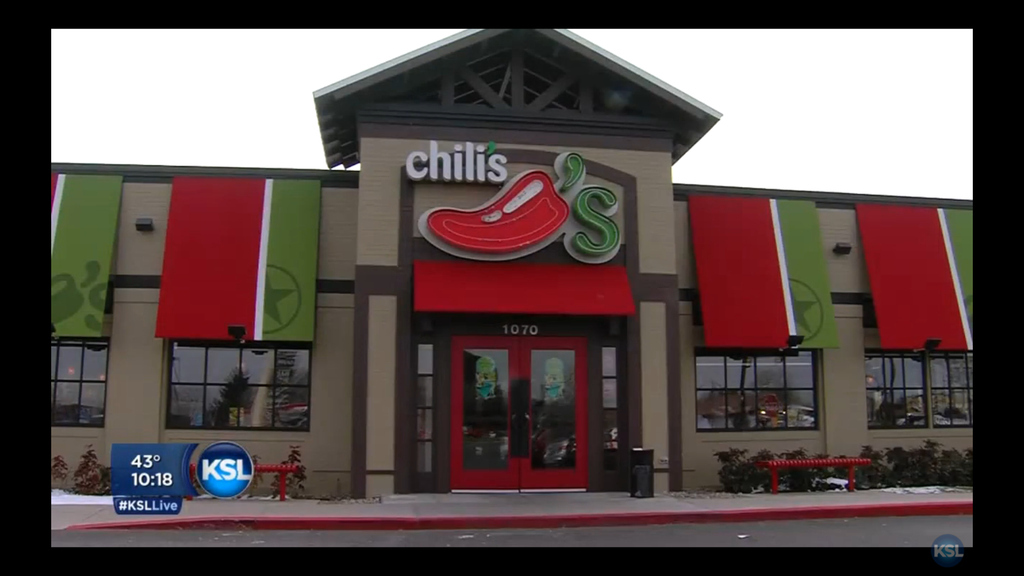 She explained to the waitress that Arianna has autism and can only eat hamburgers a certain way. The waitress instantly apologized to Arianna for serving her a broken hamburger and brought it back "to fix it."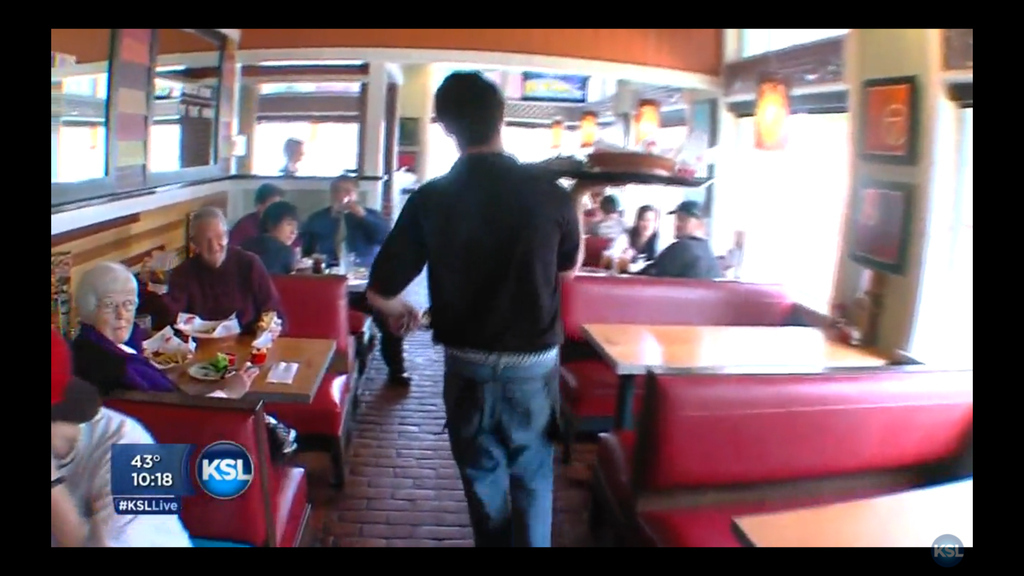 What's more, the manager of the Chili's came out and apologized to Arianna personally, giving her some more french fries to eat while she waited.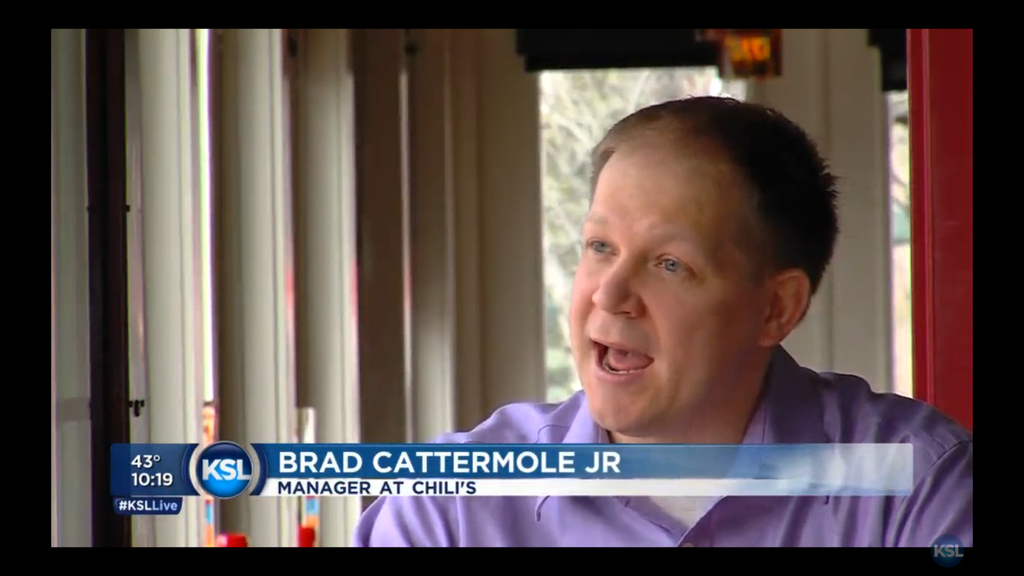 Anna was so touched by the Chili's accommodating Arianna's autism that she posted the whole story to Chili's corporate Facebook page on Sunday. It quickly went viral, being shared over 180,000 times since sunday.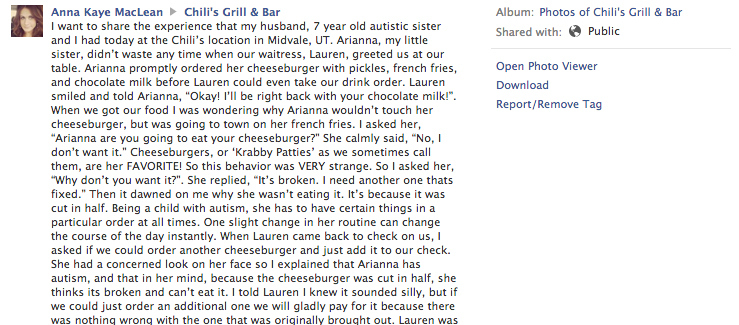 Anna also posted a photo of what Arianna did when she saw her new, "fixed" hamburger.