Child Pornography May Have Gone Viral On Facebook
According to one source, by 9 p.m. Thursday night, a pornographic video of an infant had over 16,000 shares. NSFW language.
The first mention of the video on Twitter happened around 5:00 p.m. Thursday night.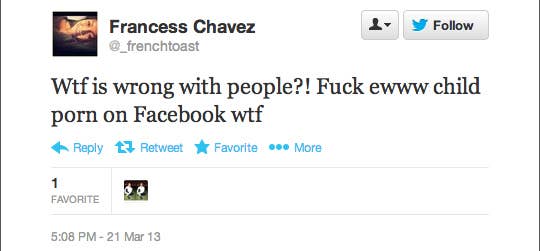 As the night progressed, the mentions of the explicit video increased dramatically.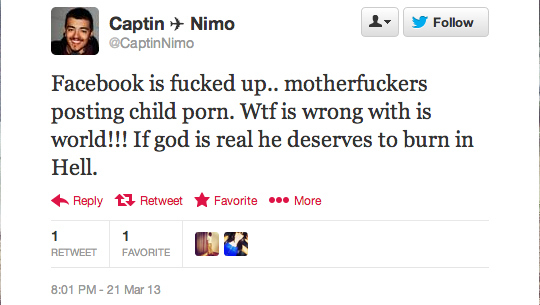 By 9 p.m. Thursday, judging by the frequency of mentions on Twitter, it appears the video was moving faster, being shared, and seen by more users.
Judging by the conversation on Twitter, it appears a large Facebook page with a large enough audience to cause it to move incredibly quickly shared the video originally.

Even more problematic, users then began uploading screenshots of the video to twitter, seemingly to alert other users about the dangerous content.

Here's a screenshot of what appears to be the video posted to Facebook that is being shared around the Internet: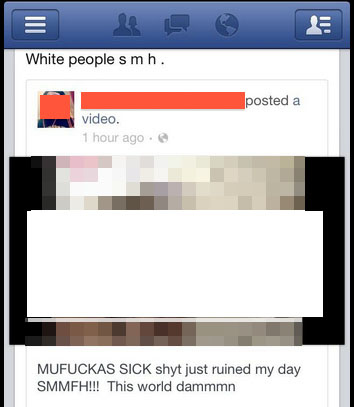 There are still a lot of questions surrounding who uploaded the video, how long the video was up for, or how fast it moved.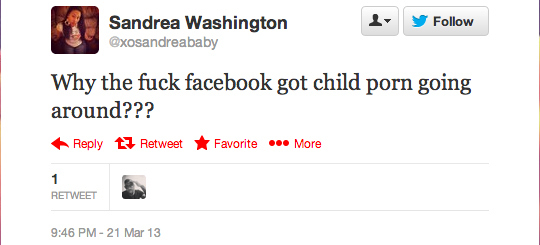 UPDATE: A spokesman for Facebook has issued a statement
"Nothing is more important to Facebook than the safety of the people that use our site, and this material has no place on Facebook... We have zero tolerance for child pornography being uploaded onto Facebook and are extremely aggressive in preventing and removing child exploitive content... We are pleased that this material was reported to us quickly enabling its swift removal."