The Washington Post reported Saturday that an almost-identical list had been posted earlier on Reddit with an entirely different explanation and back story. The Post also noted that the Reddit user who attributed the list to his Chick-Fil-A manager has since deleted his account.
According to Reddit user Mausar, the manager of the Chick-Fil-A he works at, Eric, banned the following words at work: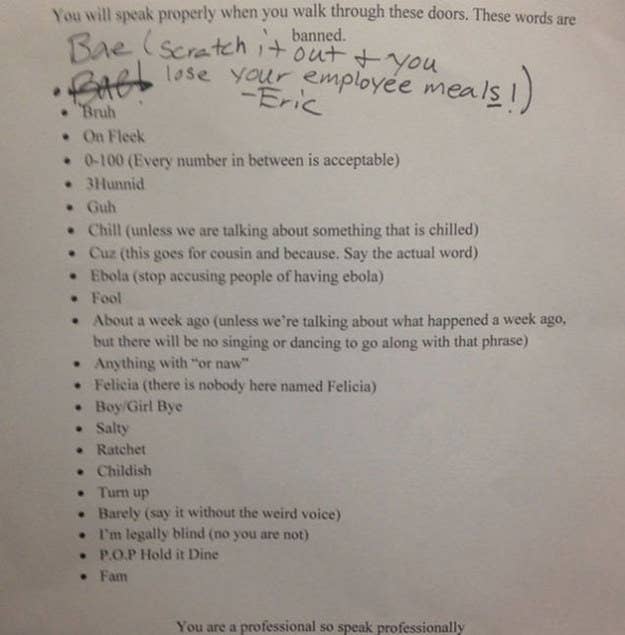 Unfortunately for "Eric" the manager, many people seem to think Chick-Fil-A is bae.
The Reddit user didn't list the location of the store or last name of the manager that posted the flyer. But a spokesperson for Chick-Fil-A told BuzzFeed that they are aware of the Reddit post and are currently investigating it.