Garth Brooks Stopped His Concert Midsong And Gave His Guitar To A Cancer Patient
Brooks was performing his hit song "The Dance" when he spotted something incredible in the crowd.
Garth Brooks was performing at the Target Center in Minneapolis, Minnesota, last week when he spotted a woman in the crowd holding an amazing sign.
The sign read: "Chemo this morning. Garth tonight. Enjoying the dance."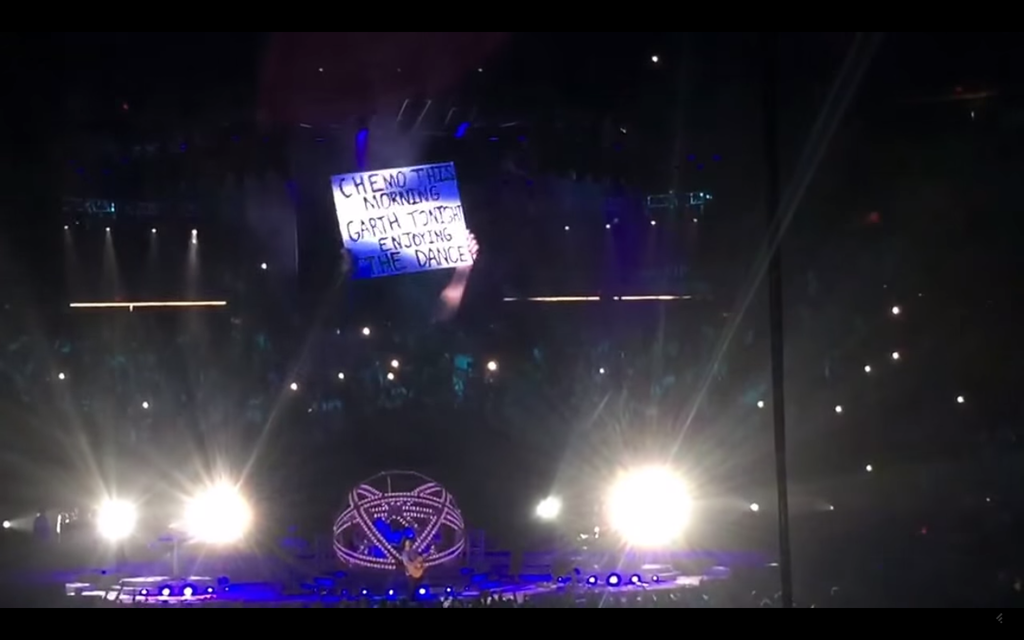 The woman holding the sign was Teresa Shaw. Even though she's been fighting stage three breast cancer for five months, she decided to go with her 19-year-old daughter, Elizabeth, to the Garth Brooks concert.
As she was holding the sign, an usher came and found her in the audience and led her to the stage.
And that's when Brooks stopped performing his hit "The Dance" midsong and sat on the side of the stage with Shaw.
Then he traded her his guitar for her sign.
"You have all of my strength. You have everybody's strength in here and you go kick cancer's ass," Brooks yelled into the crowd holding up Shaw's sign.
Local reporters caught up with Shaw after the concert. She said getting Brooks' guitar was incredible. "If I ever have a bad day, I can always go look at his guitar and get inspiration," she said.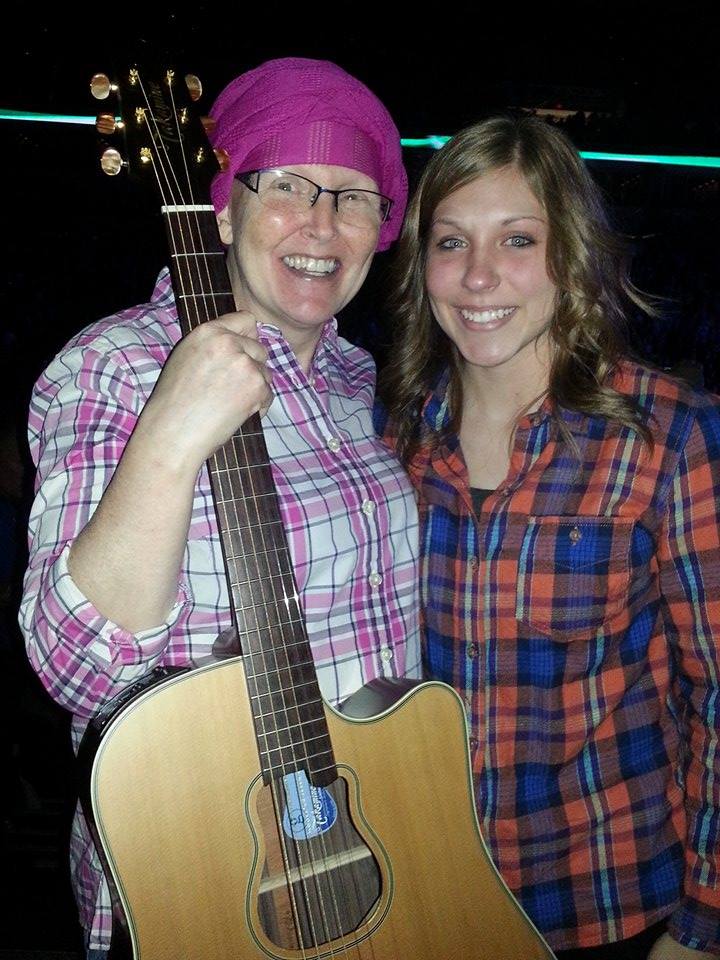 The story doesn't end there, though. Earlier this week the duo reunited on Entertainment Tonight and it was adorable.