Suspects In Custody Following Lockdown Of Central Connecticut State University
The university has given students and faculty the all clear and lifted the lockdown. Three people are currently in custody.
UPDATED - 4:06 p.m. ET
CCSU president Jack Miller, during a present conference Monday afternoon, praised the security systems on campus and the speed with which law enforcement responded.
"Everybody was brave and they were calm," Miller said. "All systems worked as the University hoped it would."
Local law enforcement confirmed that three people of interest are currently in custody. Chris Cevoni, chief of the CCSU's campus P.D., said they couldn't confirm all three were CCSU students, but that all three were of student age.
"We received a 9-1-1 call from someone concerned that a person was wearing camouflage possibly carrying a sword-like weapon or a handgun," Cevoni said.
Police are still investigating the incident. No charges have been filed yet and no weapons have been recovered either.
"Possibly it could have been a Halloween costume, that's what we're looking into," Cevoni said.
Police in New Britain, Conn., responded to a report of a possible gunman at Central Connecticut State University. The school announced a campus emergency on its website.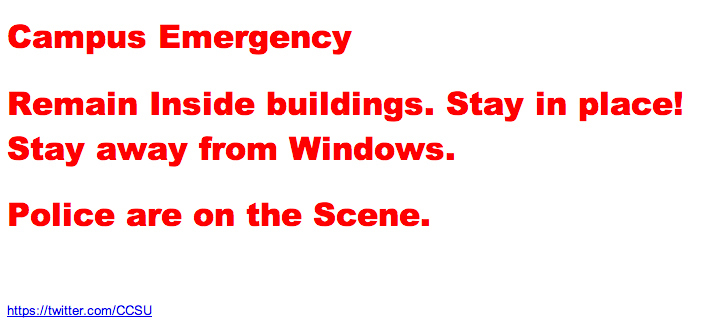 A spokeswoman for CCSU said that the campus emergency was not a shooting.
There were reports, however, of a man seen walking through campus wielding a knife and a gun.
A student told NBC that they saw the man heading towards a residential hall carrying a gun, Japanese-style sword, kneepads, body armor, paintball goggles and multiple clips or magazines. Though it has yet to be confirmed.

Students and faculty were told to remain indoors and stay away from the windows while state police search the campus.
Some attempted to barricade themselves in classrooms or dorm rooms.
Armed SWAT members in tactical gear quickly arrived on scene.
The focus of the police investigation centered around CCSU's James Hall. James Hall is a co-ed dorm that holds a little over 400 students and has two computer labs.
According to NBC, students were then moved from CCSU's James Hall to other residence halls so police contain the suspect.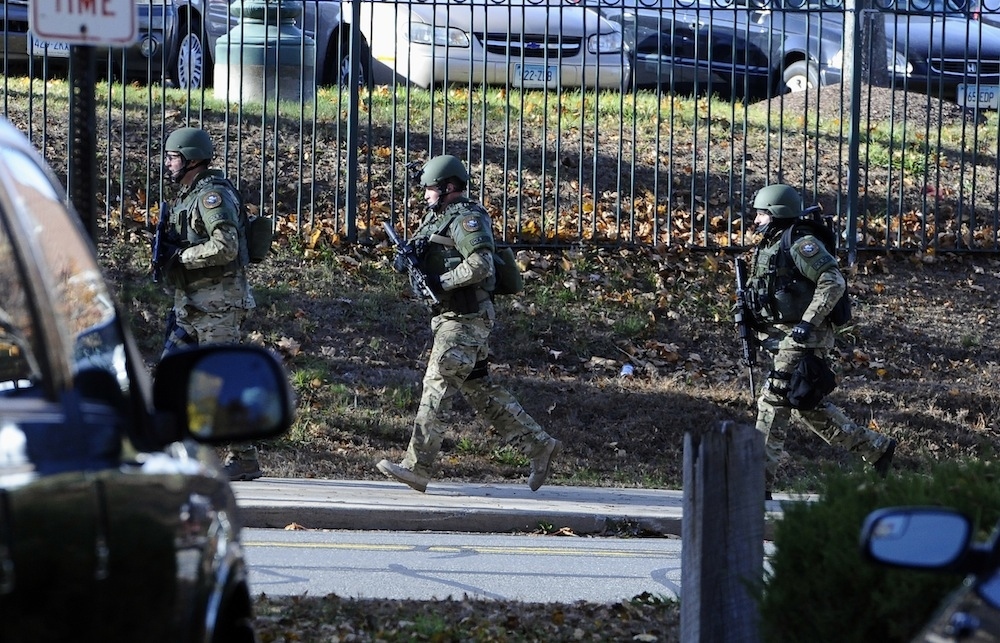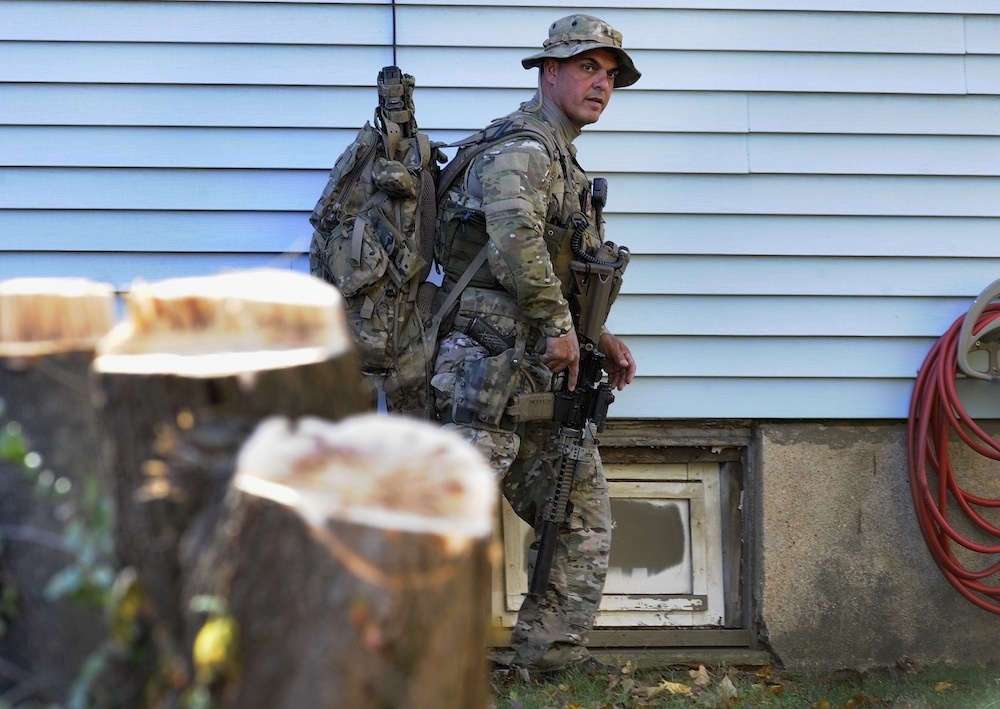 Pictures surfaced online a little before 2:45 p.m., showing police walking a brightly dressed man in an orange shirt and camouflage shorts out of a residence hall.
While a second photo showed police escorted another man in shorts and a blue jacket.

According to New Britain Mayor Tim O'Brien, as of 3:00 p.m., one suspect remains in police custody, though it is unclear who. There are no reported injuries.
The lockdown ended around 3:20 p.m., with the university giving CCSU students the all clear.