And they're constantly looking for hidden messages in Sia's tweets to indicate whether or not she's trying to ask for help.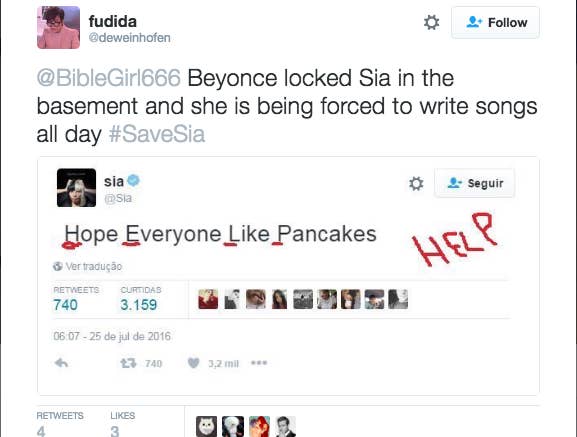 This kid just straight-up tweeted the FBI's Seattle office about it.

And, of course, people are tweeting at Beyoncé as well, demanding she free Sia.
There's even a theory that Sia's elaborate wigs are disguises she uses to hide bruises that she gets from Beyoncé.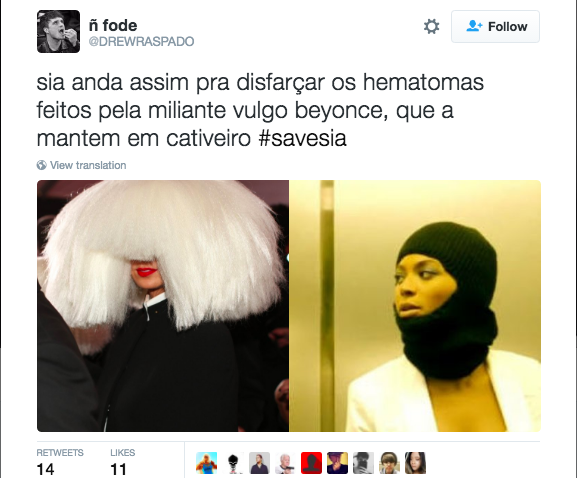 How did this whole thing get started? It's sort of unclear. But it possibly could have started with this Billboard article from 2015.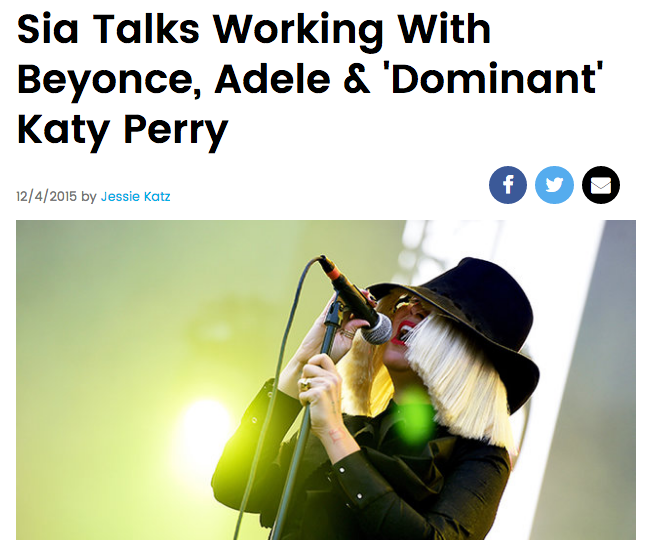 In the article, Sia describes working with Beyoncé as a "writing camp":
Not true of artists like Beyonce, with whom Sia says collaborating is "like a writing camp" and that "she's very Frankenstein when she comes to the songs," taking bits and pieces from various songwriters and asking to hear them mixed together. "In the end, she had maybe 25 songs of mine on hold, and I was very excited to get a couple of them back. Definitely one is on the album."
Which seems to have evolved among Brazilian Sia fans over time into some kind of pop music prison thing? I don't know. It's all very confusing. Interestingly enough, members of a Brazilian messageboard called Pandlr say that they were the ones to actually start the meme seven months ago after reading about Beyoncé's writing camps.
But basically, the theory is that Beyoncé kidnapped Sia and is keeping her in a "cativeiro," which is a Brazilian word for a specific kind of place where you keep kidnapping victims, like a dungeon, secret room, or bunker, sort of.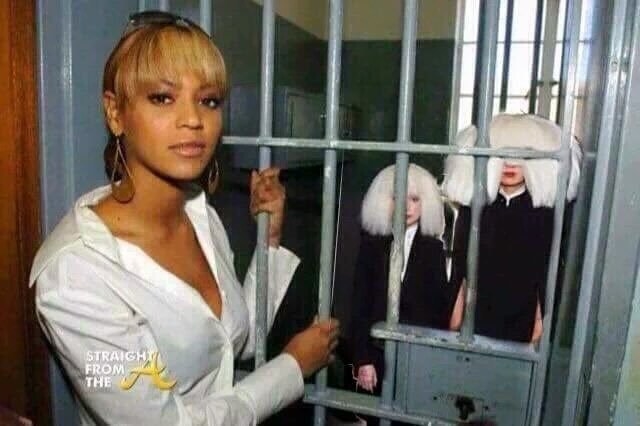 People took this 2009 Nike advert starring Taylor Momsen and relabeled it to say it was Sia trying to escape Beyoncé's cativeiro.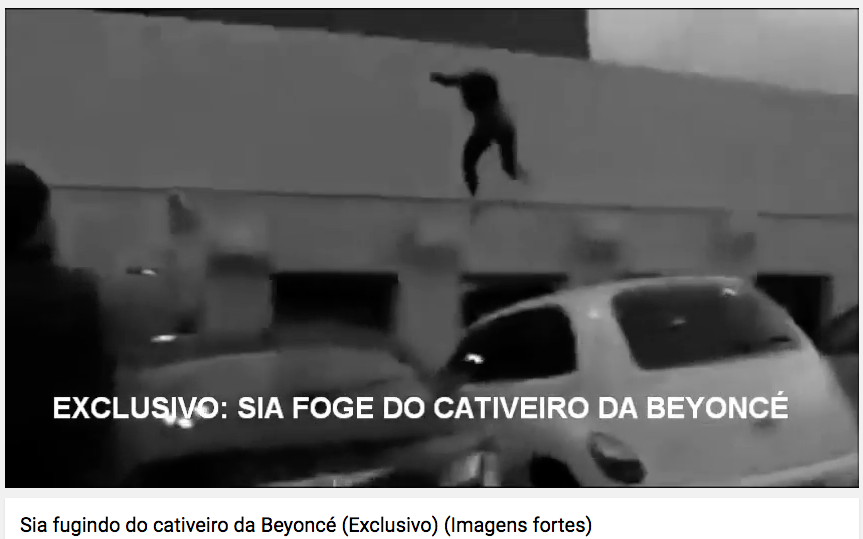 It was animated in a popular Brazilian Sims-based YouTube show.
And it's just all over the internet in Brazil.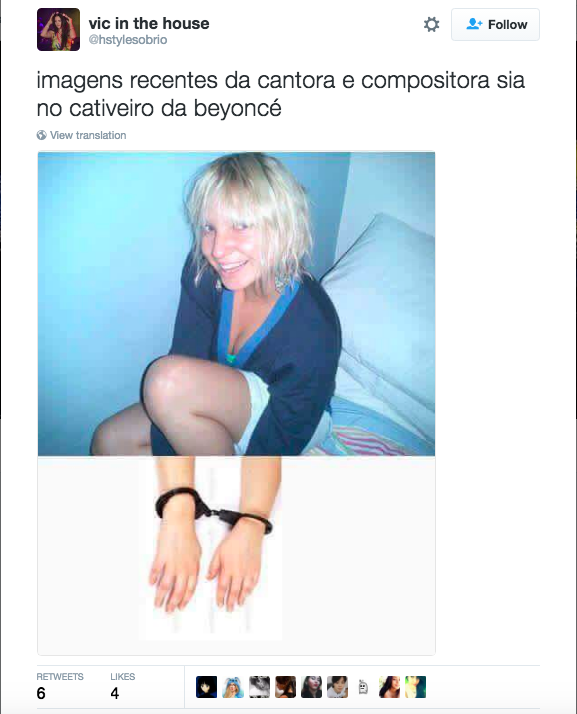 There's art of Sia trying to escape Beyoncé.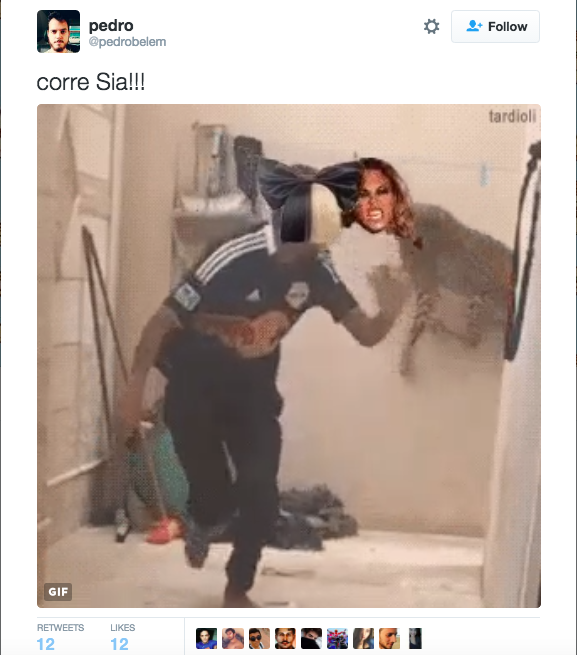 This guy seems to have come across a small hole and then tweeted that it might be an entrance to the cativeiro that Sia is trapped in.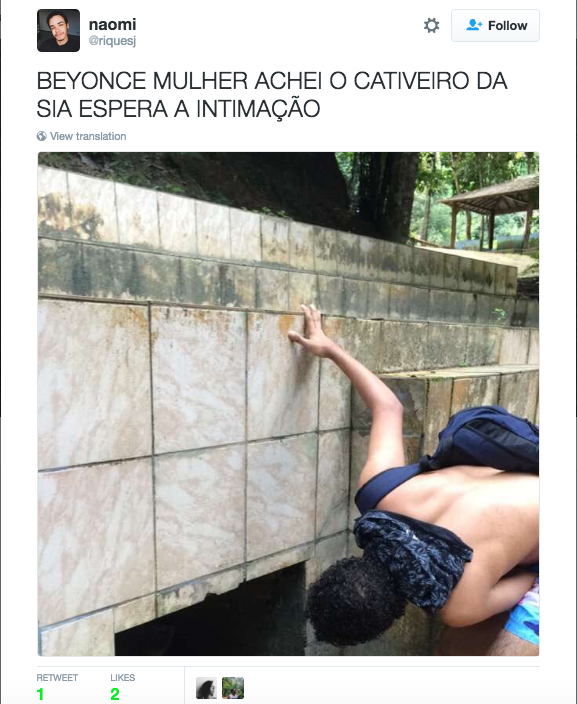 There are costumes of the whole thing.
This guy went and made Beyoncé's cativeiro.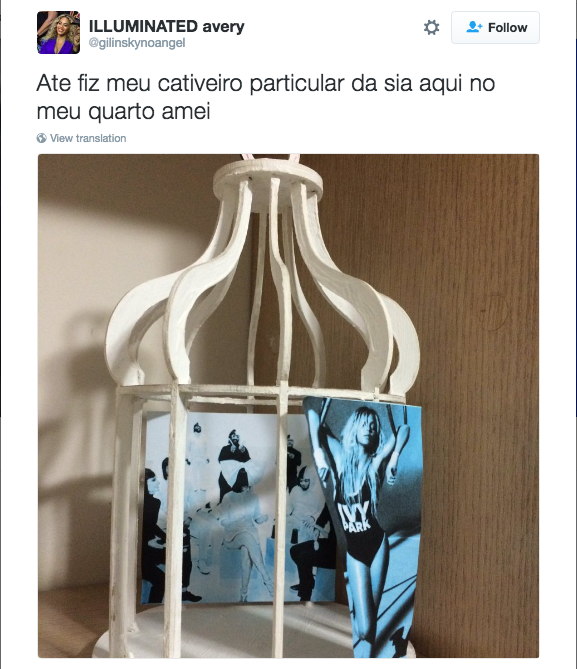 And a few weeks ago people started using a Sia Snapchat filter to send messages to each other asking to be freed from Beyoncé's secret dungeon thing.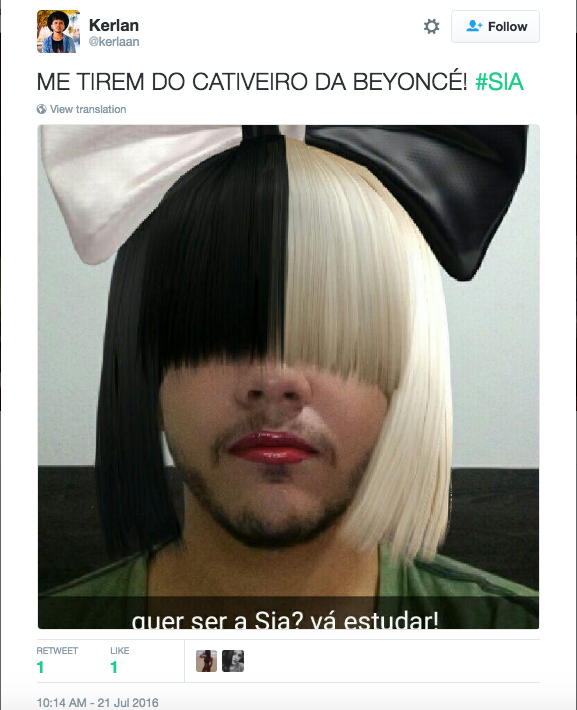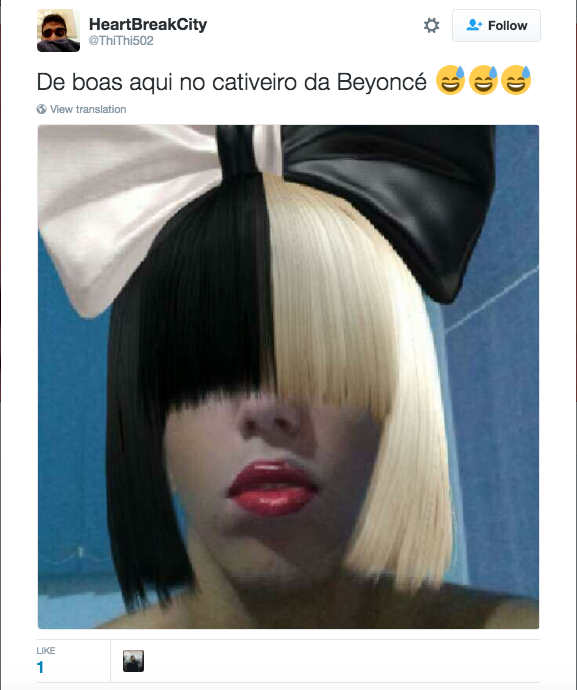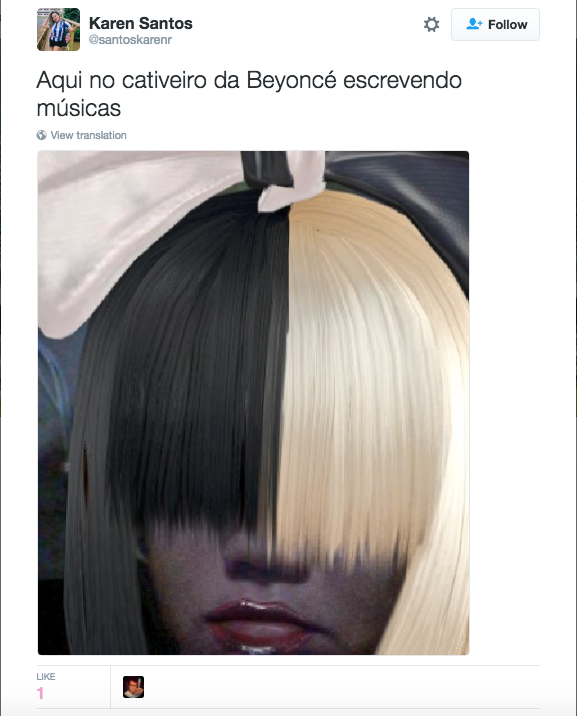 Fans of Marina Joyce started circulating the hashtag #SaveMarinaJoyce after Joyce posted a video earlier this week in which fans believed the YouTuber was whispering the words "help me."
Brazilian Twitter users appeared to be pretty excited about another kidnapping meme and jumped on it.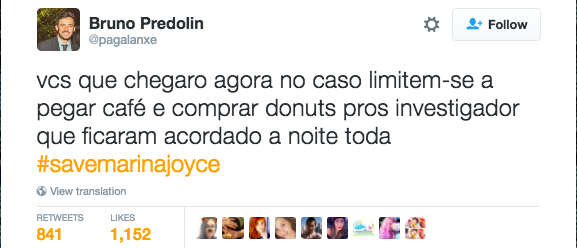 Like, really jumped on it.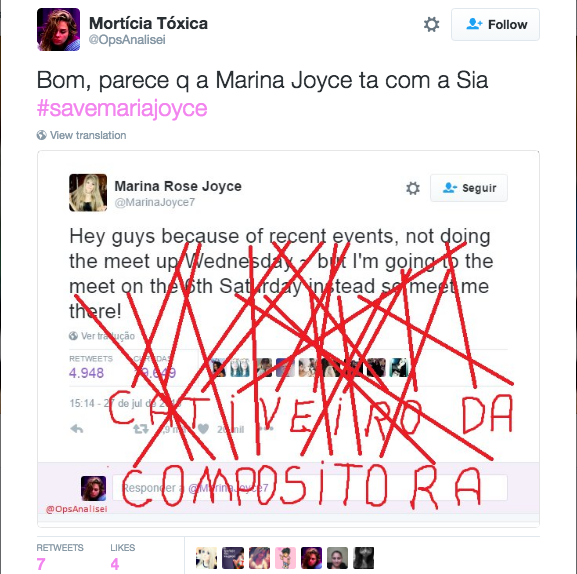 On Thursday, I tweeted about my discovery and things got even crazier.
Brazilian Twitter users were VERY excited that a gringo knew about Sia being trapped in Beyoncé's cativeiro and wanted me to spread the word so Sia could be freed.

The responses actually completely depleted my phone's data plan and bricked my phone.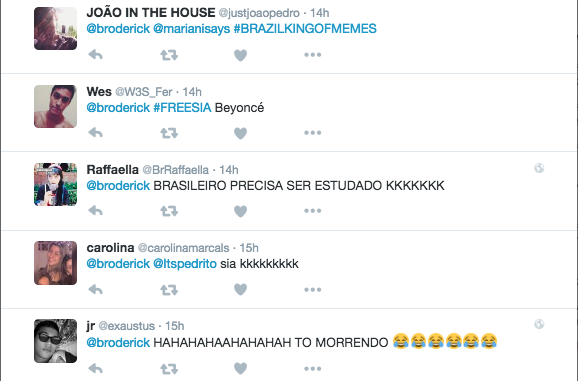 My discovery even got written up by a Brazilian celebrity news site.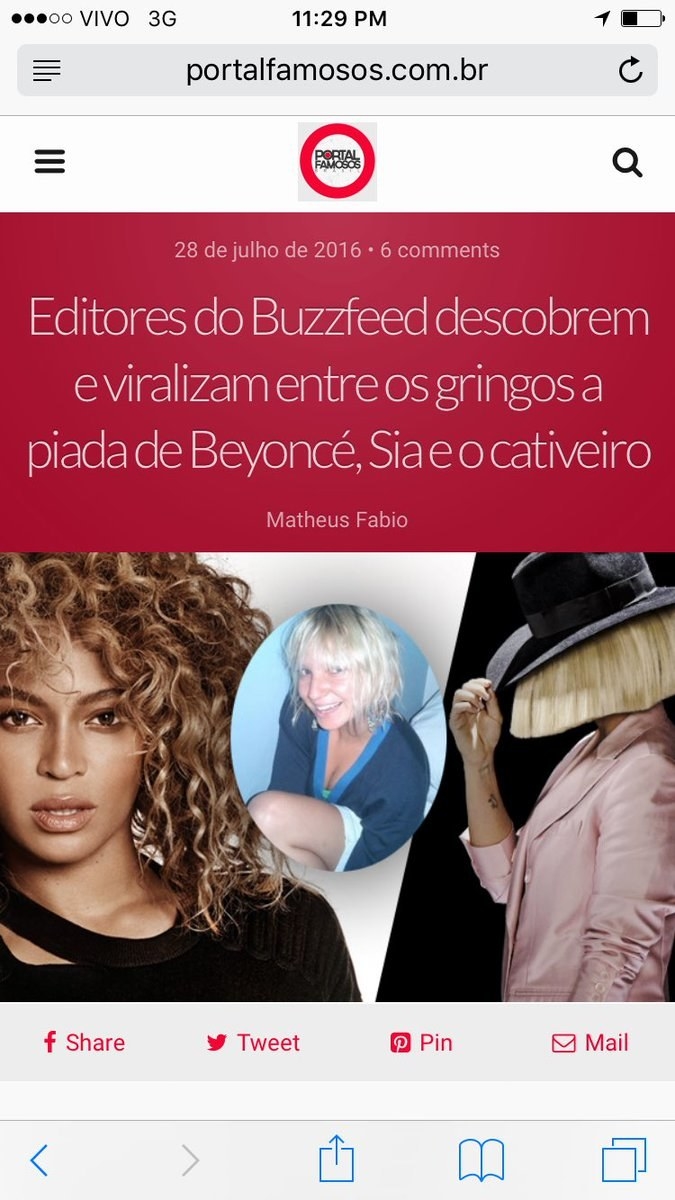 So, the moral of the story, I guess, is: Brazilian memes are weird and if you tweet about them, Brazilians will find you.
Oh, and also, apparently, this isn't even the craziest that Brazilian Beyoncé conspiracy theories can get.