Cargo Train Derails And Explodes In Baltimore Area
It's still unclear exactly what happened, but photos are pouring in of a large explosion in the Baltimore area.
Around 2 p.m. Tuesday, a cargo train in Baltimore County derailed and exploded.
The explosion could be heard across the city and a massive plume of black smoke could be seen for miles.
Details of what exactly happened are still developing.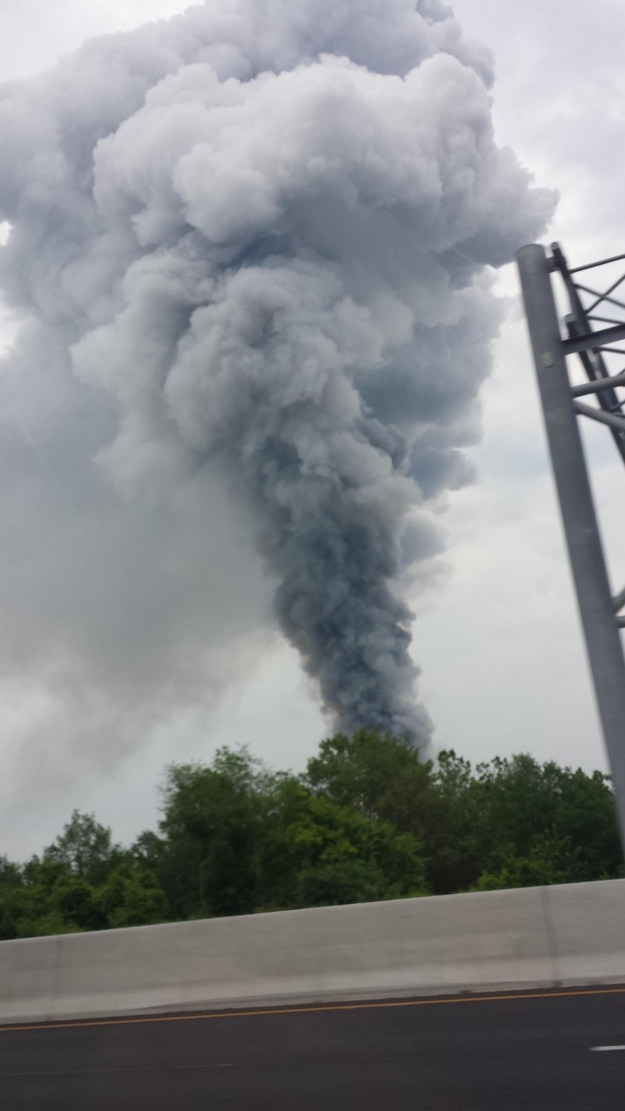 UPDATE: The driver of the derailed train was removed from the wreckage, but his status is still unclear.
There were two passengers on board.