A tourist in China recently came across a book called Theoretical Modern History II in the room of a Japanese hotel chain called APA Hotels.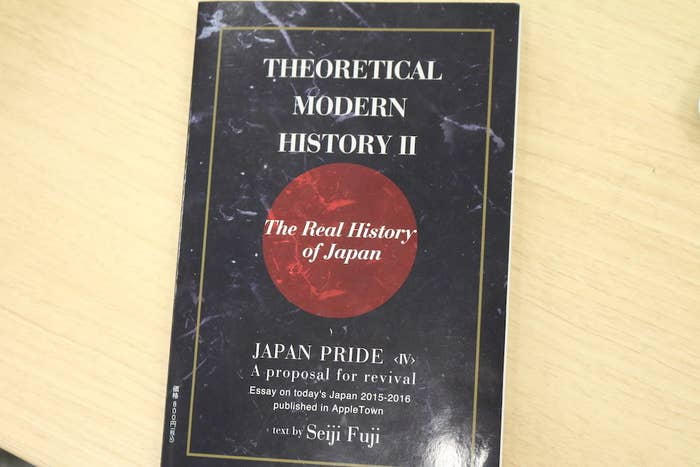 The user, KatAndSid, posted a video of the book on Chinese social network Weibo that's been now viewed over 90 million times.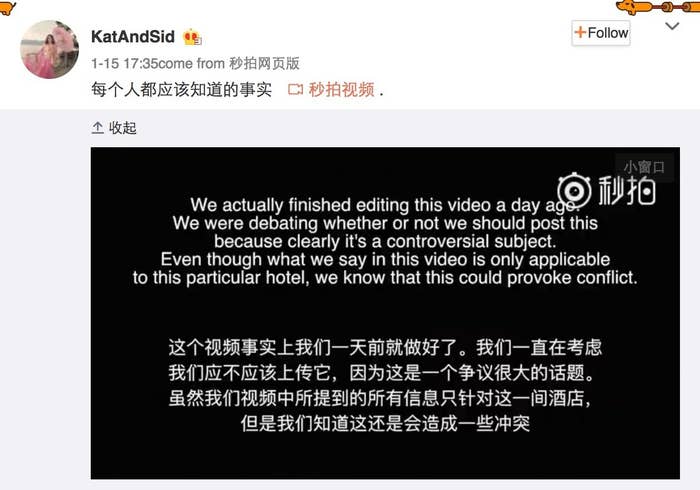 The most controversial chapter for Chinese social media users is called "Japan Must Unite to Engage in Historical Warfare" and opens with claims that the Nanking Massacre never happened.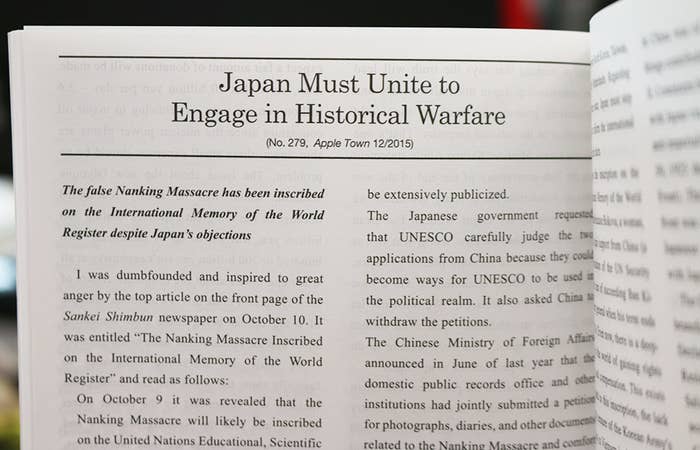 Users were outraged, with many claiming they would no longer stay in APA hotels.

Some users forwarded the video to the Communist Youth League of China, China's largest online travel agency Ctrip, and the South Korean embassy's official account.

The author of the book is listed as Seiji Fuji, which is the pen name of Toshio Motoya, CEO of the APA Group, owner of APA Hotels. BuzzFeed News acquired a copy of Theoretical Modern History II and it's written in both English and Japanese.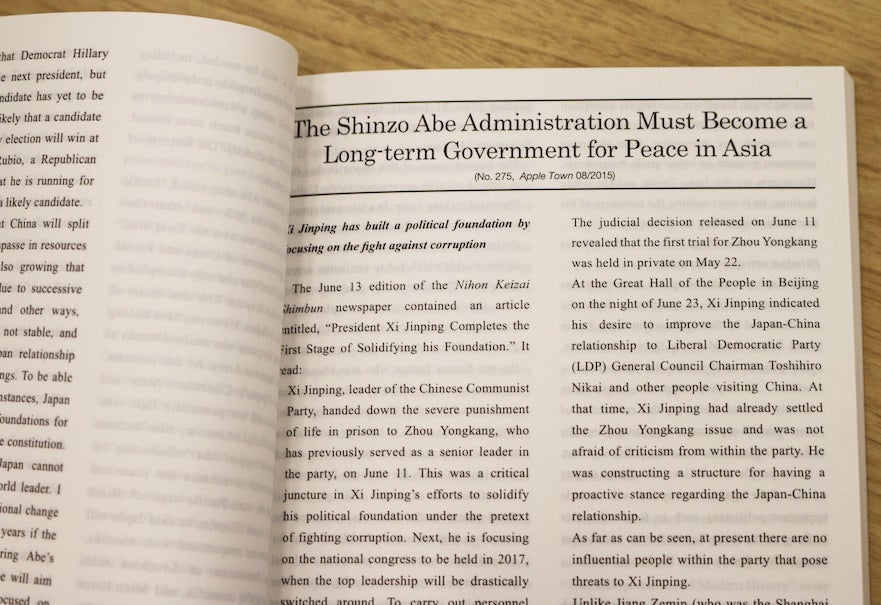 Certain chapters are fairly mundane, with titles like "Japan Should Uphold the Concepts of International Cooperation and Proactive Contribution to Peace".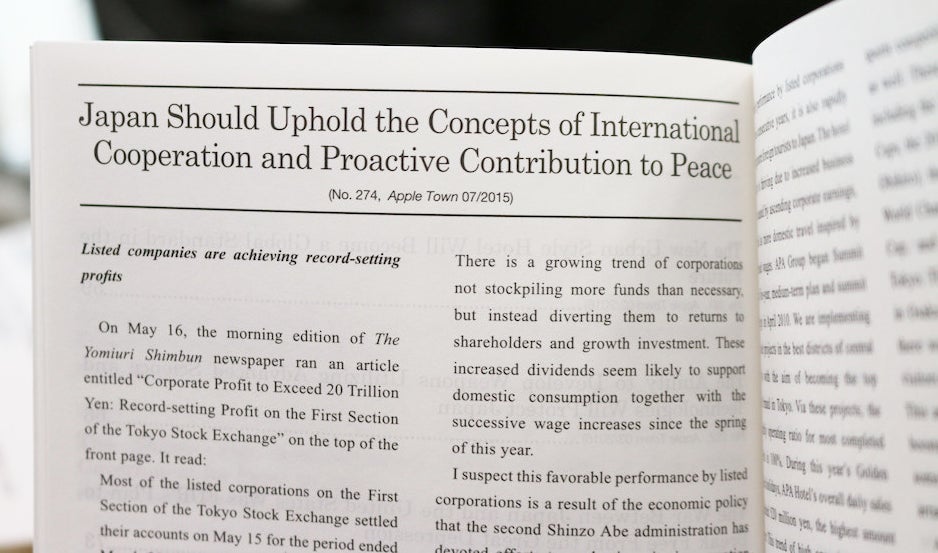 But Modern Theoretical History II also has sections like "Japan Should Use Jewish Marketing Companies to Correct Historical Falsehoods".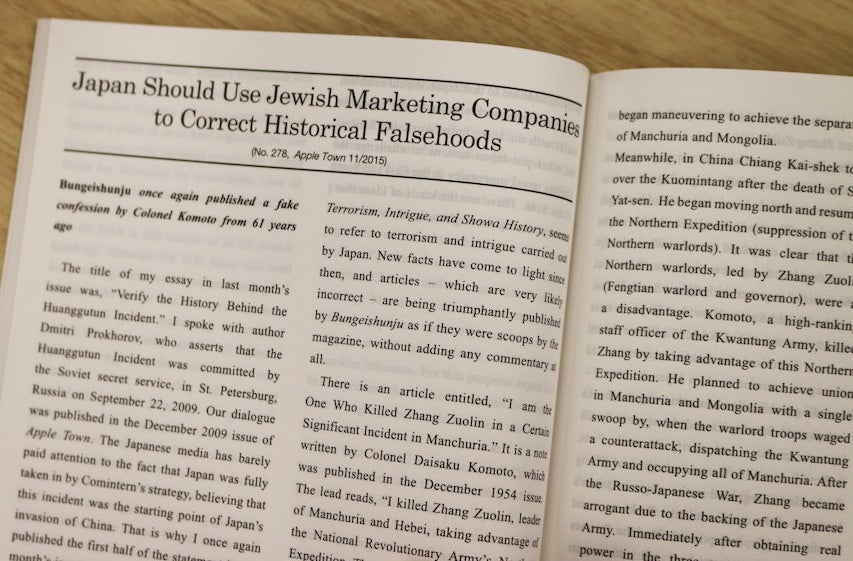 The book, which was published at the start of 2016, declares Republican Sen. Marco Rubio a "suitable choice" for the next US president.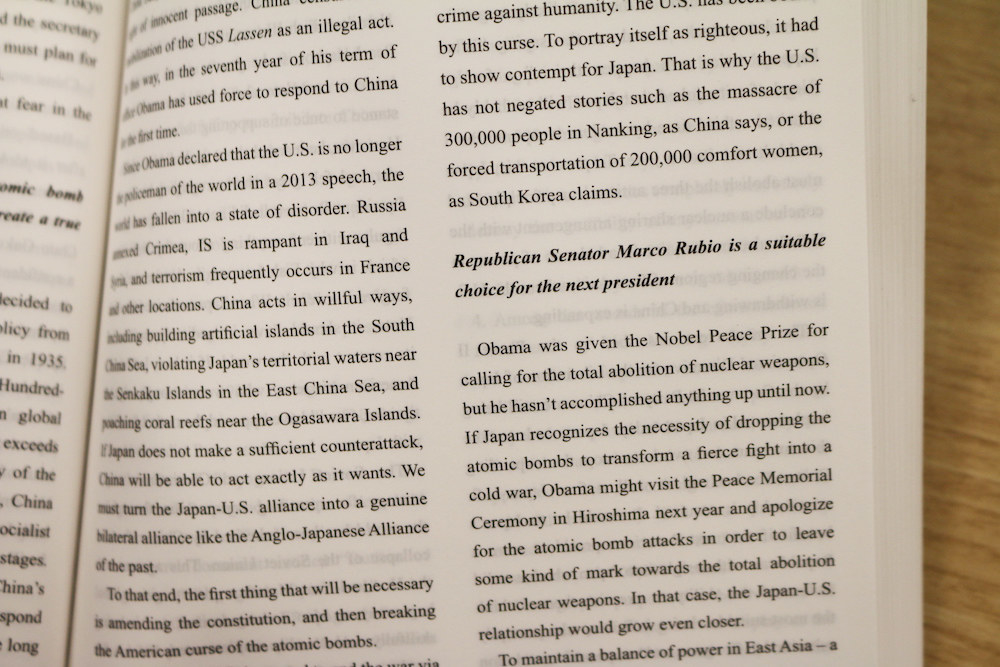 But in a moment of impressive prescience, concedes that the most likely Republican candidate is Donald Trump.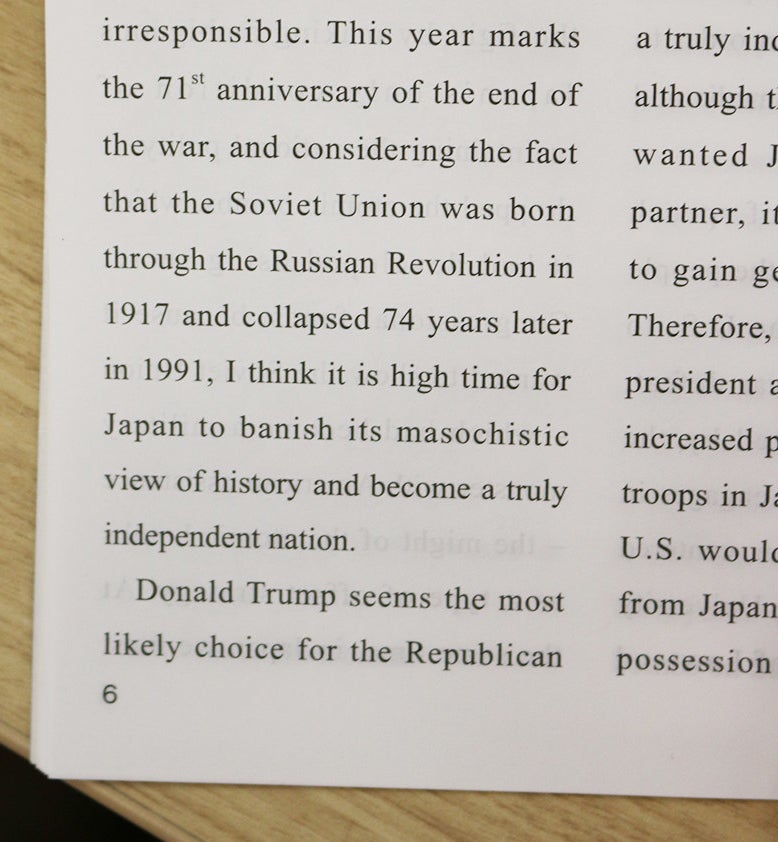 "[Trump's] radical statements have won over the 'poor whites' and non-intellectuals that make up the majority of the country," Fuji writes. "His presidency would be an opportunity for Japan to become a truly independent country."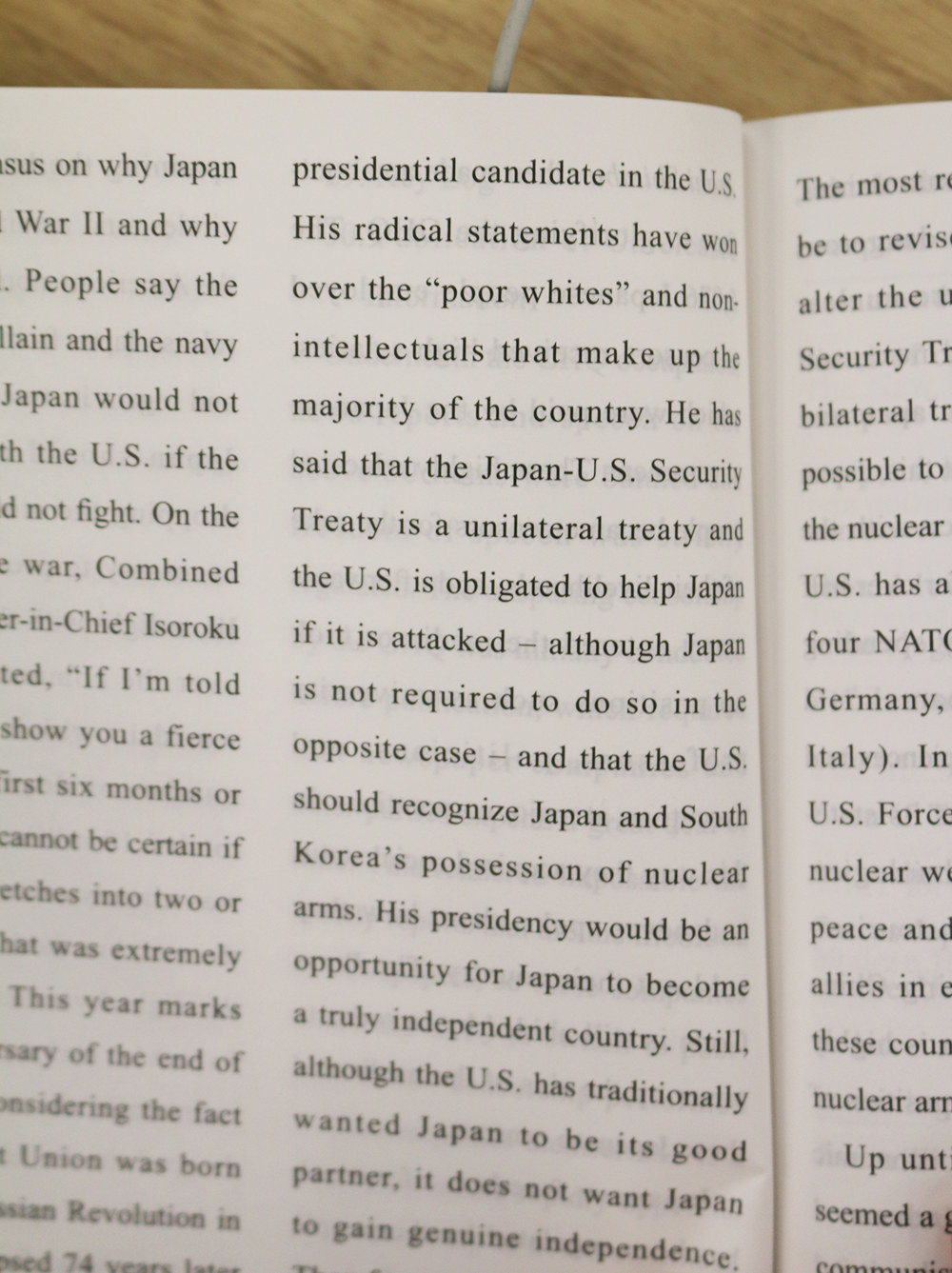 On the publications page of the APA Group's official website, the book is said to be "available in APA hotel rooms across [Japan]." The book is also sold in their lobbies.
Fuji explains in the book that he "wrote this 'theoretical modern history' book to revise the invented history concerning Japan." The text includes the following statements:
Japan is on the path to a tourism powerhouse. ....Japan also has the potential to attract 50 or 60 million foreign tourists in the future. Japan is located near countries with large populations such as India, China, and Indonesia, and is benefiting as these nations' income levels rise. I do feel that this is hindered by conflict with China and South Korea stemming from historical issues. But China has toned down its claims that 300,000 people were slaughtered at Nanking and that the Senkaku Islands are Chinese territory, perhaps because it becomes increasingly clear that these are falsehoods the more these issues are discussed.
In addition to quoting Wikipedia about the Nanking Massacre and calling it the "imaginary Nanking Massacre," he also refers to the comfort women issue as "history invented by China and Korea that many women had been forcibly displaced to be sex slaves".
The Republic Of China's Foreign Ministry Spokesperson Hua Chunying addressed the controversy in a recent Q&A.
"The forced recruitment of comfort women and the Nanjing Massacre are heinous crimes against humanity committed by the Japanese militarism during WWII, which is a historical fact recognized by the international community and supported by iron-clad evidence," Chunying said. "History will not change by the passing of time, and facts will not vanish because some people choose to turn a blind eye to them. Only by honestly facing up to the history can one truly have a future. We once again urge the Japanese side to earnestly acknowledge and reflect upon history, educate its people with the right historical perspective, and win the trust of its Asian neighbors and the international community with concrete actions."
BuzzFeed News reached out to APA Hotels for comment and they initially said they were "currently looking into the matter". They released this statement shortly after:
"In regards to the section in this book involving modern history, the author wrote based on theoretical opinions drawn out from analyzing numerous documents, not bound by the accepted views.
We understand that understandings of history and education of history may differ by country, but the book does not aim to criticize a specific country or citizen— it's aimed solely at learning about real history based on facts. Therefore, we do not plan to remove the book from hotel rooms due to criticism from people with different stances. In Japan, freedom of speech is guaranteed, and we believe withdrawing our opinion through one-sided pressure from should not be allowed."