Earlier this week, Russian media site LifeNews reported that a "16-year-old gamer" from Moscow had won a contest allowing him to live in a hotel room in Moscow with an adult film actress for a month.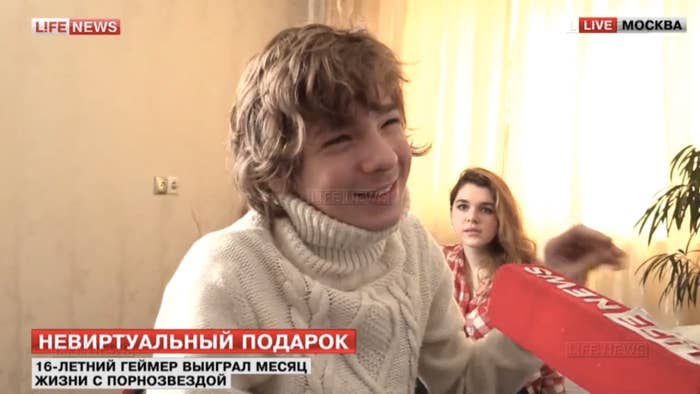 According to the report, 16-year-old Ruslan Shchedrin won the contest after being the 100,000th person to visit Cases4Real, a website that sells virtual weapons for the video game Counter-Strike: Global Offensive.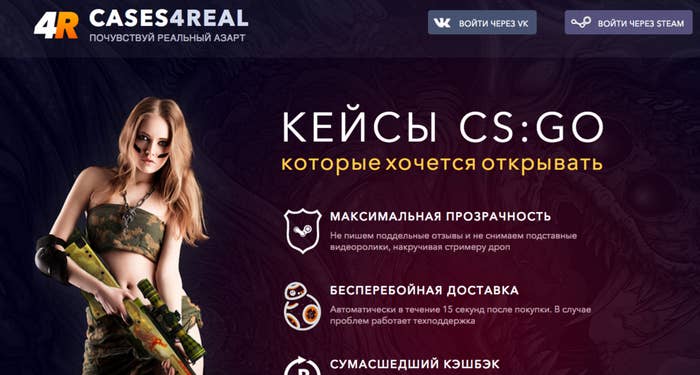 The actress that Schedrin is supposed to be staying with is named Ekaterina Makarova and Schedrin said he was "boiling inside" at the thought of spending a month with her.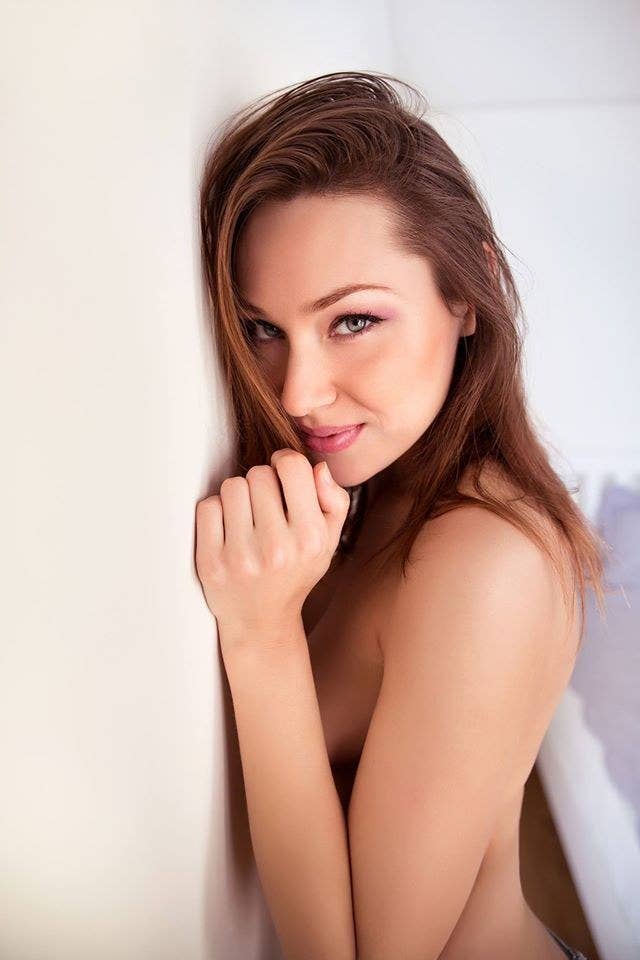 His mother, Vera Schedrina, told reporters, 'I am absolutely against it. He has got exams, he is studying." The actress, Makarova, said that if Schedrin wanted to have sex with her during the month, she would consider it.
The story was picked up by English news outlets. People on social media were outraged. There was also confusion about the boy's age, with some reporting that he was actually only 14.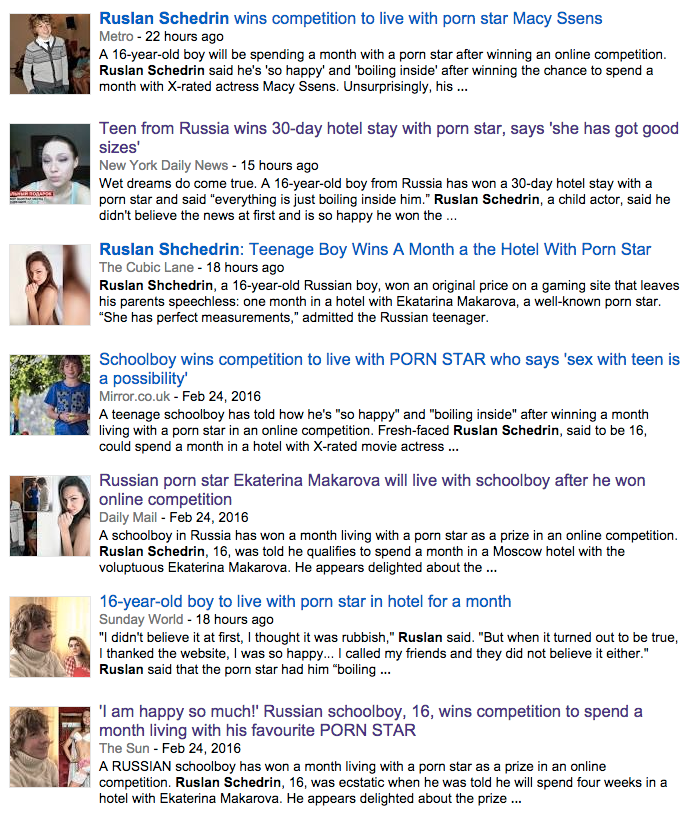 Russian media noticed the story as well, immediately calling it fake. Russian viral marketing expert Andrew Konyaev tweeted, "Guys, here's a cool fake. This guy is an actor but news channel reports this viral story as real events."
It turns out that Schedrin is actually a child actor listed in several Russian movie databases. He's appeared frequently on local Russian TV.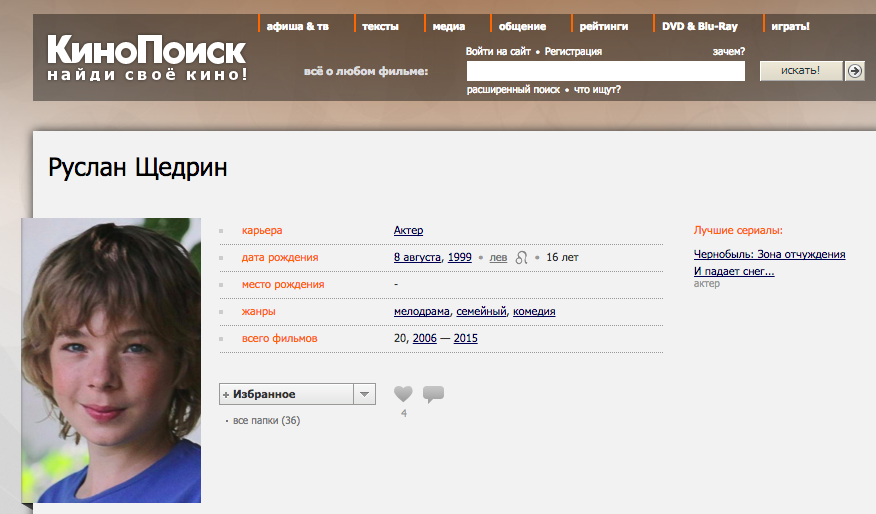 Russian media site TJournal put together a rundown of all the things that are fishy with this story. They were unable to verify the identity of Schedrin's mother and it's believed that his sister is an actress too.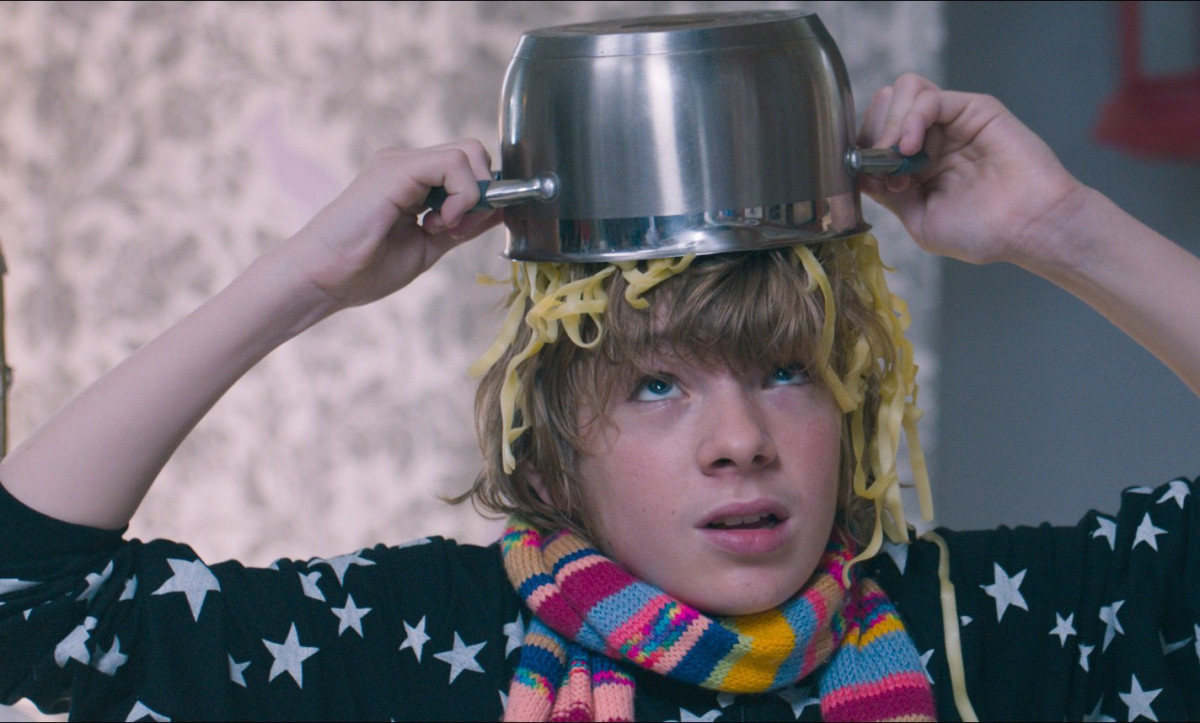 As for the porn actress, she appears to be in the adult film industry and has performed under numerous names, such as Ekaterina, Irena, Irene, or Janna.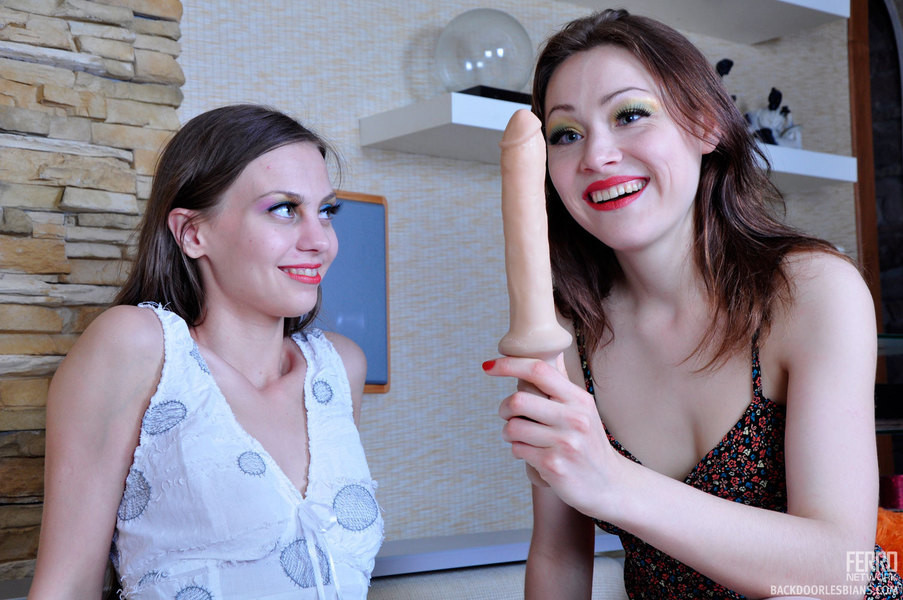 TJournal spoke to Dmitry Beseda, the man organizing the stunt. Beseda wouldn't admit the contest was a hoax and just described it as "a fun competition."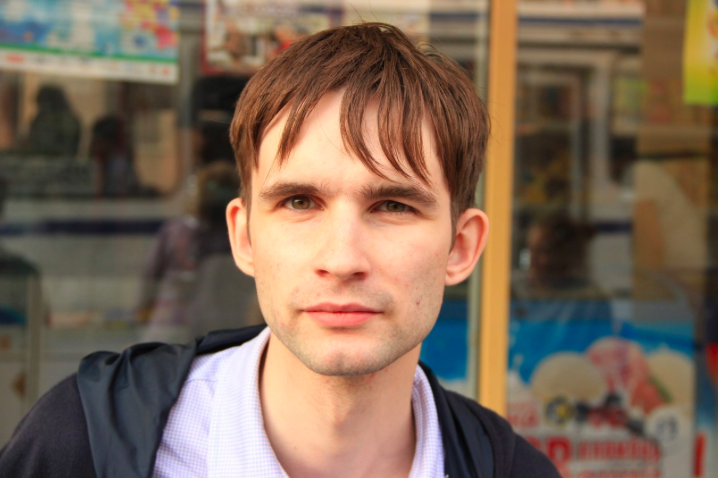 On Wednesday, LifeNews did another newscast, this time with a man identifying himself as Schedrin's father saying that he wants to go into the porn actress's hotel room for a month instead of his son.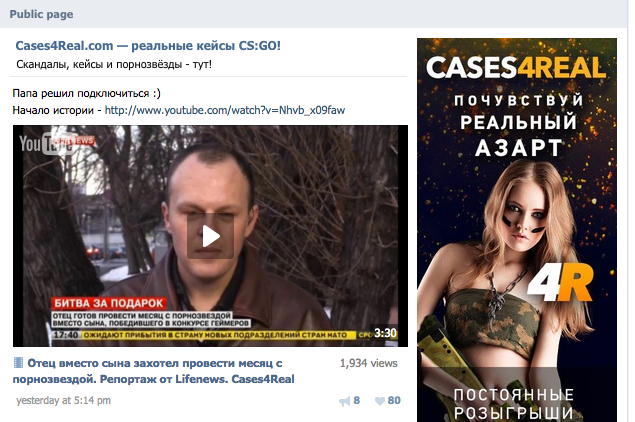 "It's a family issue. We'll somehow make a deal on it," the man tells reporters.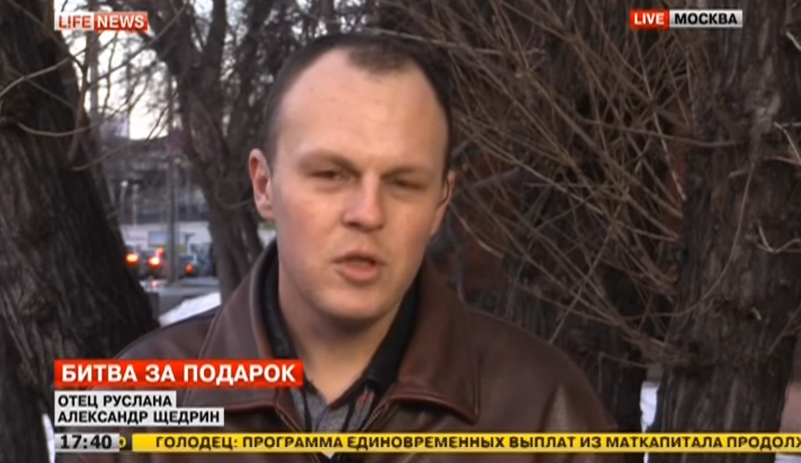 Cases4Real is also being accused of violating Russian law.
In addition to the allegations that this is just a viral marketing hoax, Cases4Real may have broken the law if its contest is real. In Russia, if a company wants to hold a giveaway, the rules of the contest must be published in a clear and understandable way. That's not even mentioning the fact that the company hasn't released any details about the logistics of how the 16-year-old will be living with the porn actress.
When TJournal brought all of this up to Beseda, he said, "Well, if authorities gonna do something about it, we're going to have even more PR."
The whole has become a giant joke on Russian social media, and inspired a bunch of memes like this one: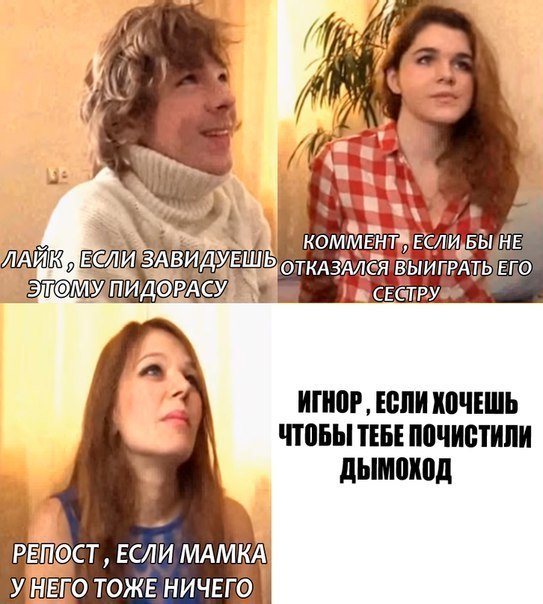 This one's making fun of jocks who work out instead of playing video games all day.