Photographer Matthew Rubel recently traveled to Illinois to shoot engagement photos for his cousin. They were planning on taking half of them on the farm.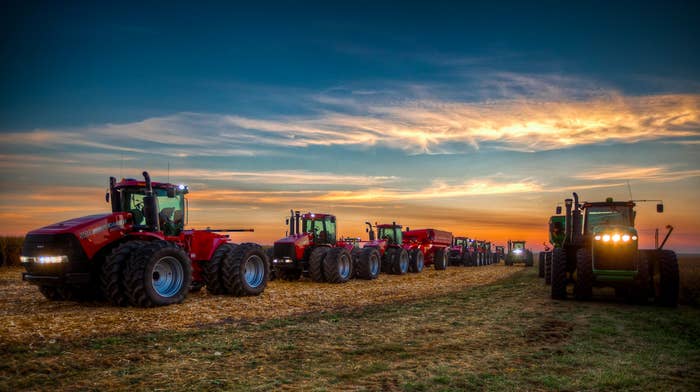 When Rubel got out to his uncle's farm in Monticello he discovered nearly 40 tractors and other piece of farm equipment assembled in straight lines going down the field.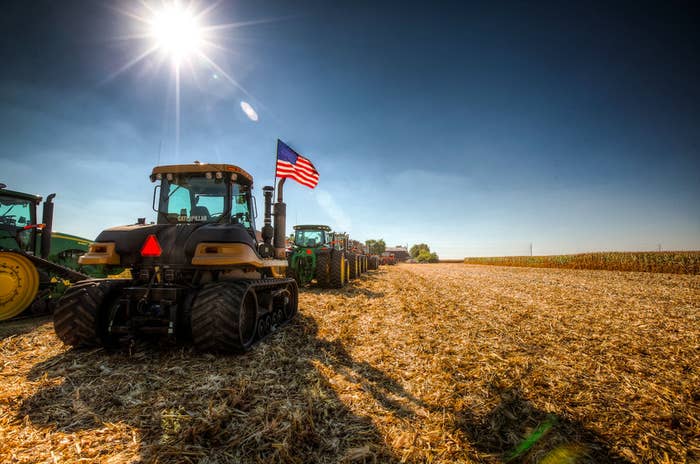 Rubel learned it was the lined up tractors were brought there by Jake Moore, who was putting the whole thing together as a tribute for his best friend and fellow farmer Kyle Hendrix.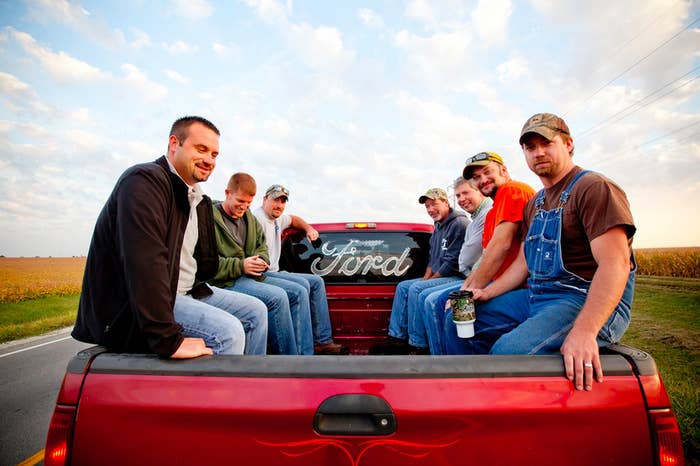 Kyle was only 31-years-old when he passed away from colon cancer. He left behind a wife and two young children.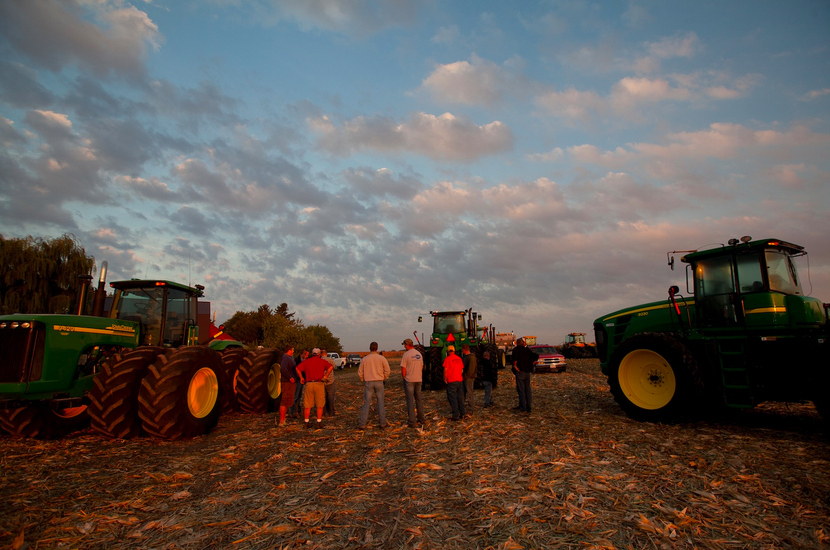 Jake was hoping to get about 20 tractors together and have them stretch from the farm to the cemetery just outside of town.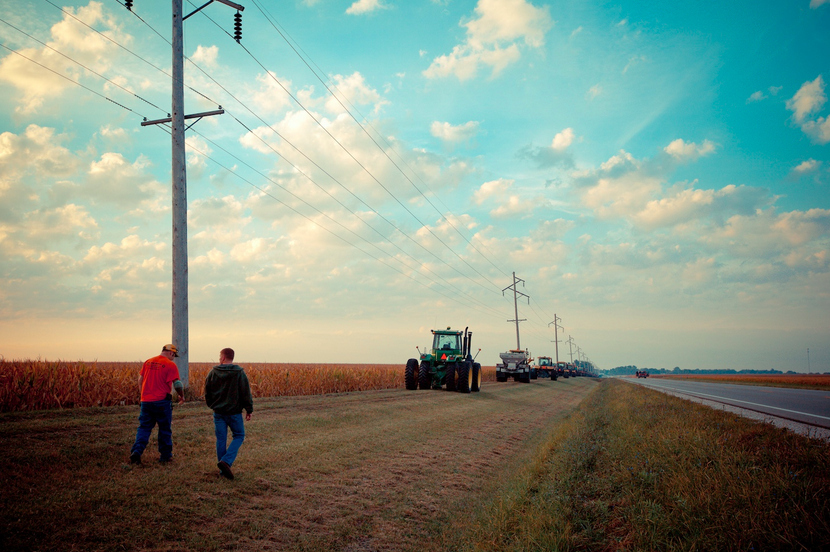 That number more than tripled though, as more farmers learned what the line of tractors was for.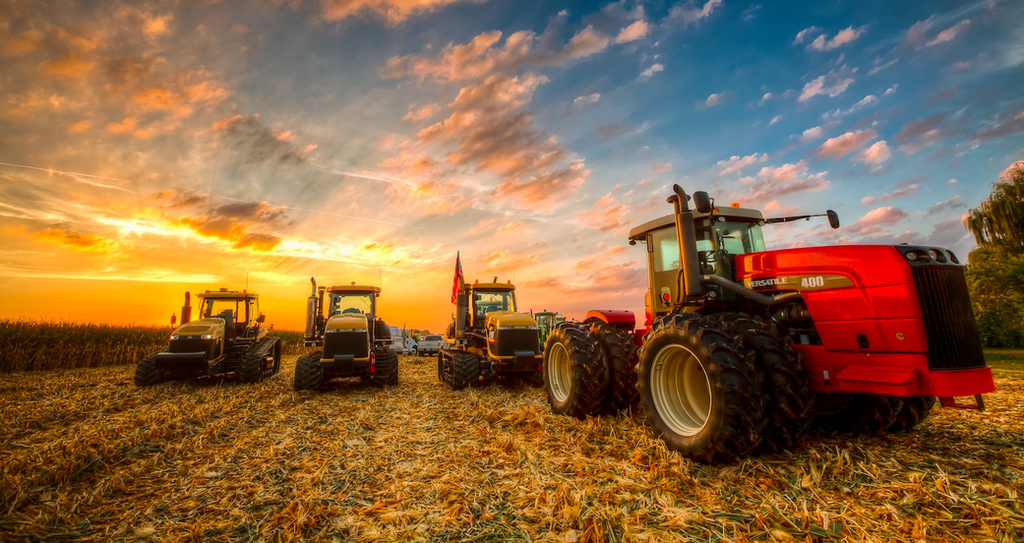 "The farmers and people of Bement and Monticello are beyond compare," Rubel said of shooting the somber scene. "The sense of community in these small, farm towns is like nothing else in the U.S."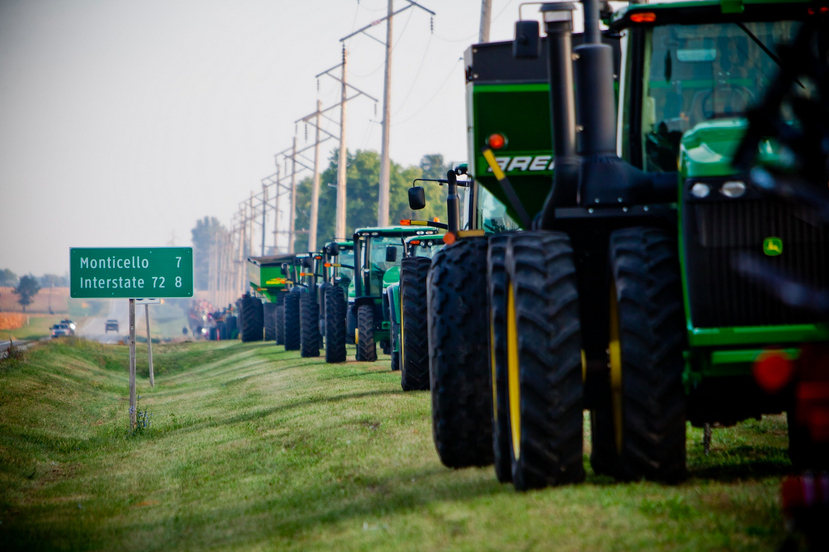 According to Rubel's blog post about the Kyle's memorial, the other farmers in the community are harvesting Kyle's crops for his family in the fall.