Asian Fraternity Causes Uproar After They Wore Blackface To Dress Up Like Jay-Z
The brothers of Lambda Theta Delta, an Asian-American fraternity, angered many other students after they released a lip-sync video of Justin Timberlake's "Suit And Tie" featuring one member wearing blackface.
Darius Obana, president of the fraternity, explained that the decision wasn't meant to be racist, but only to celebrate Jay-Z.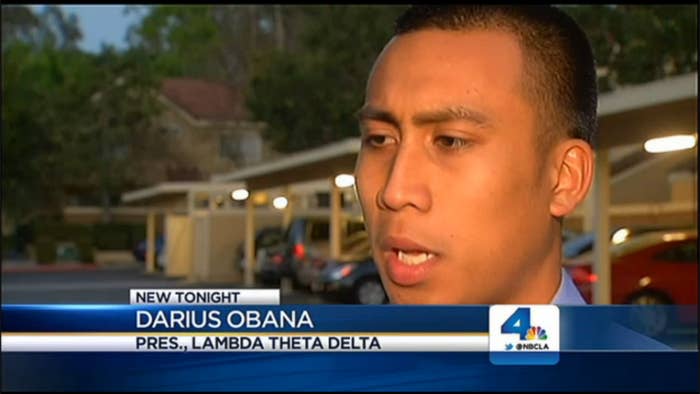 But many students on UC Irvine's campus didn't take it that way.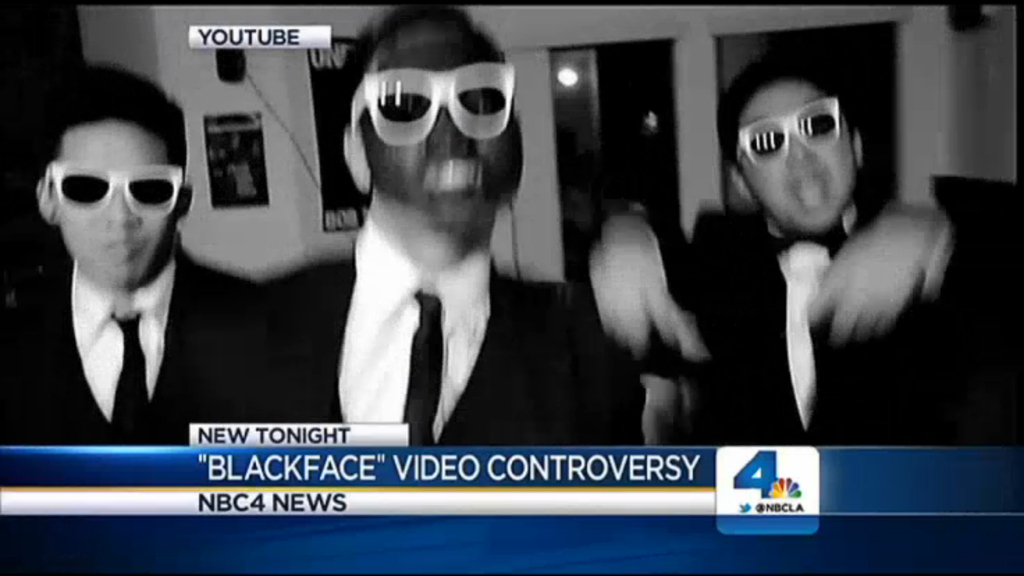 UC Irvine's Asian Pacific Student Association released a statement on Facebook condemning the video: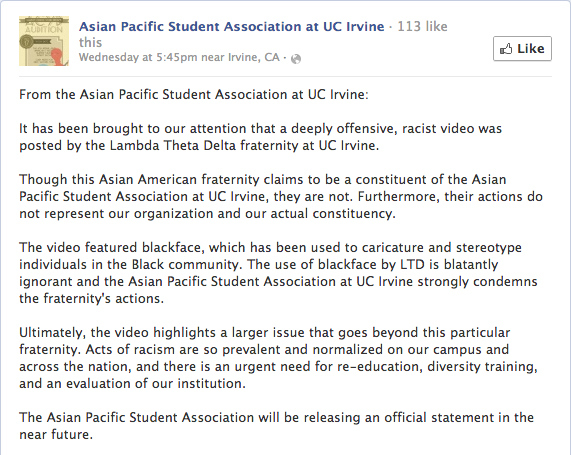 Thomas Parham, UC Irvine's vice chancellor for student affairs, said the school is currently looking into the incident.
On Wednesday, Lambda Theta Delta apologized on Facebook, calling it "extremely racist" and saying that the video does not reflect the organization as a whole.