Things escalated during a protest in Paris on Monday after antifascists and anarchists lit a shopping cart on fire and pushed it into a blockade of riot police.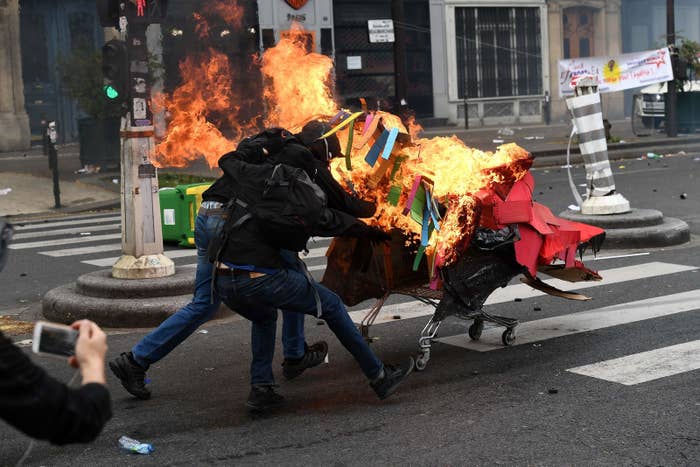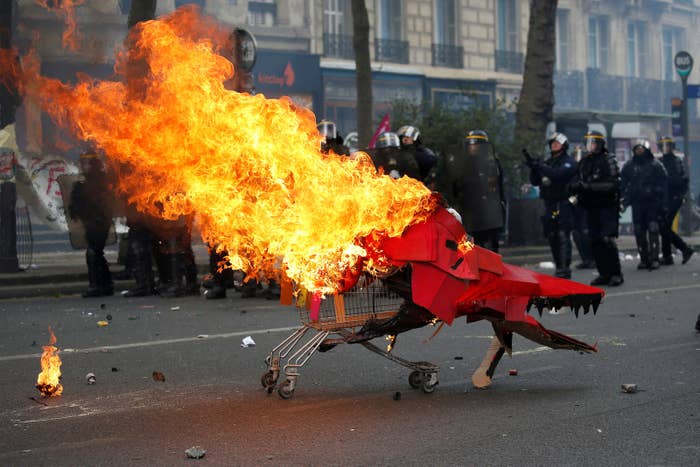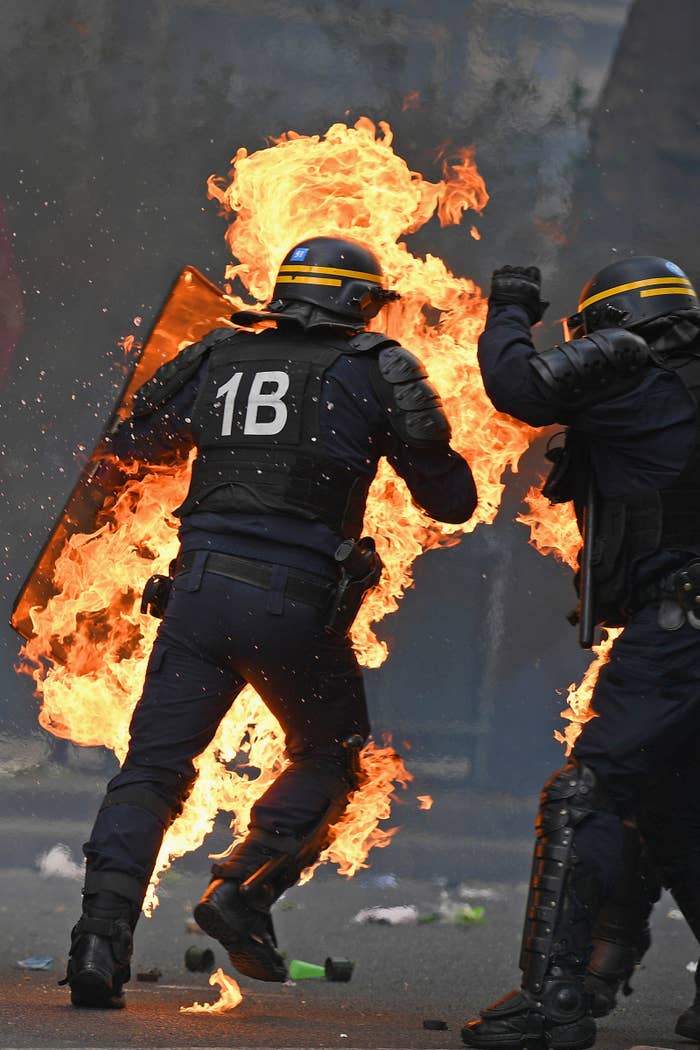 More than 40,000 protesters reportedly assembled for the march through Paris on Monday. The large group of — mostly very young — masked antifascists and anarchists led the march.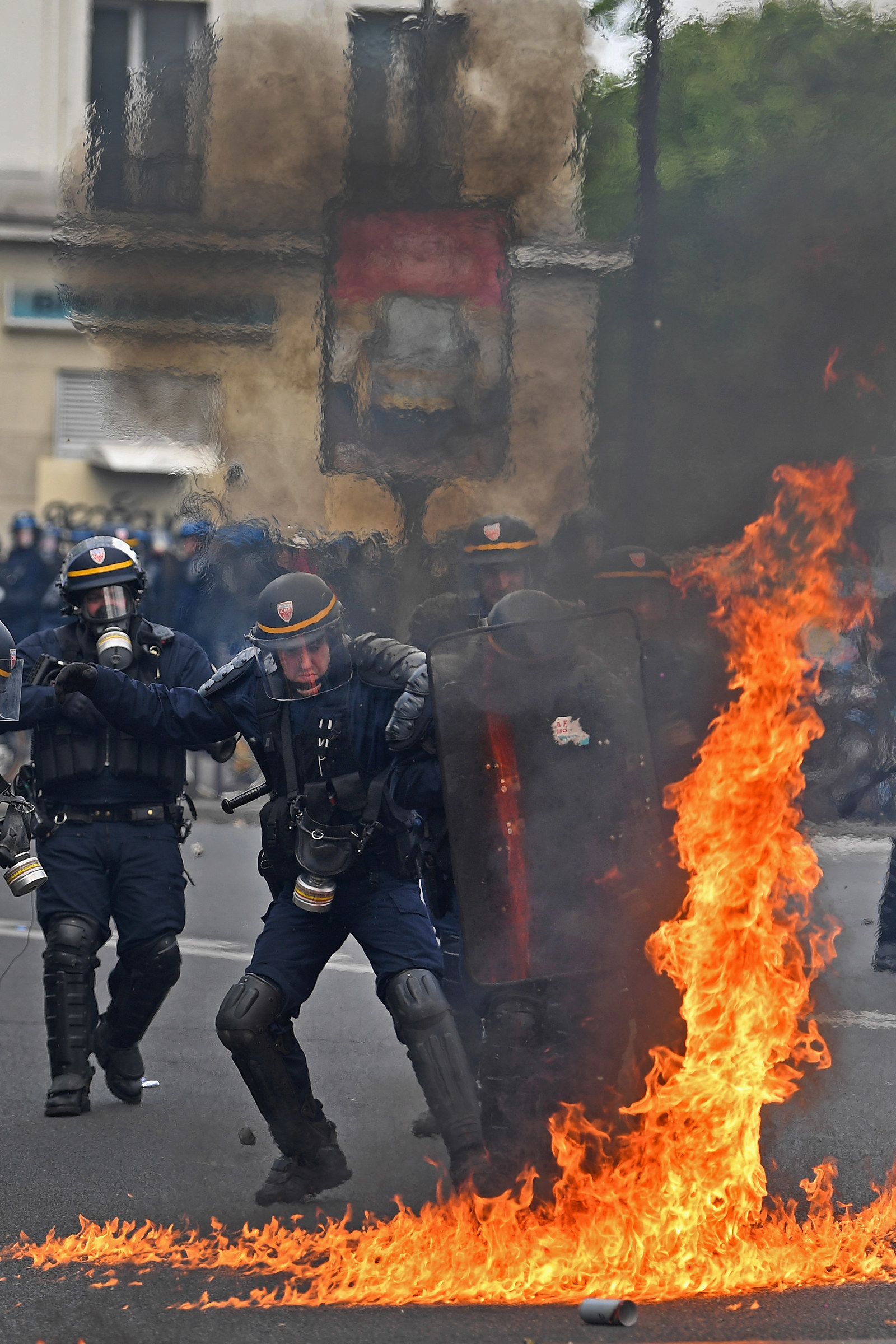 Protesters were armed with molotov cocktails, firecrackers, bottles, and flares. Six police officers were injured.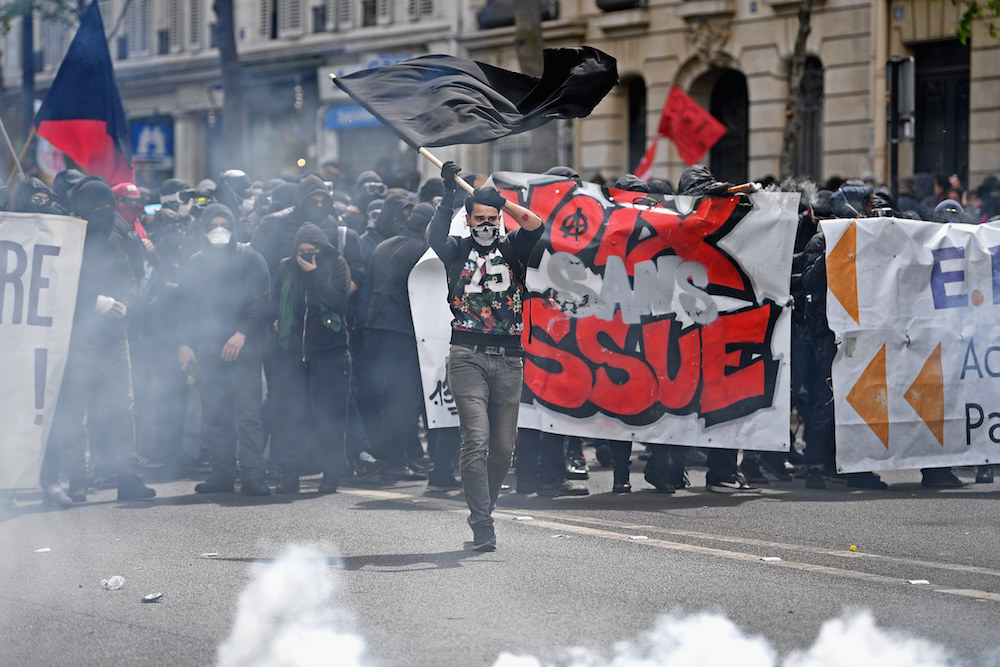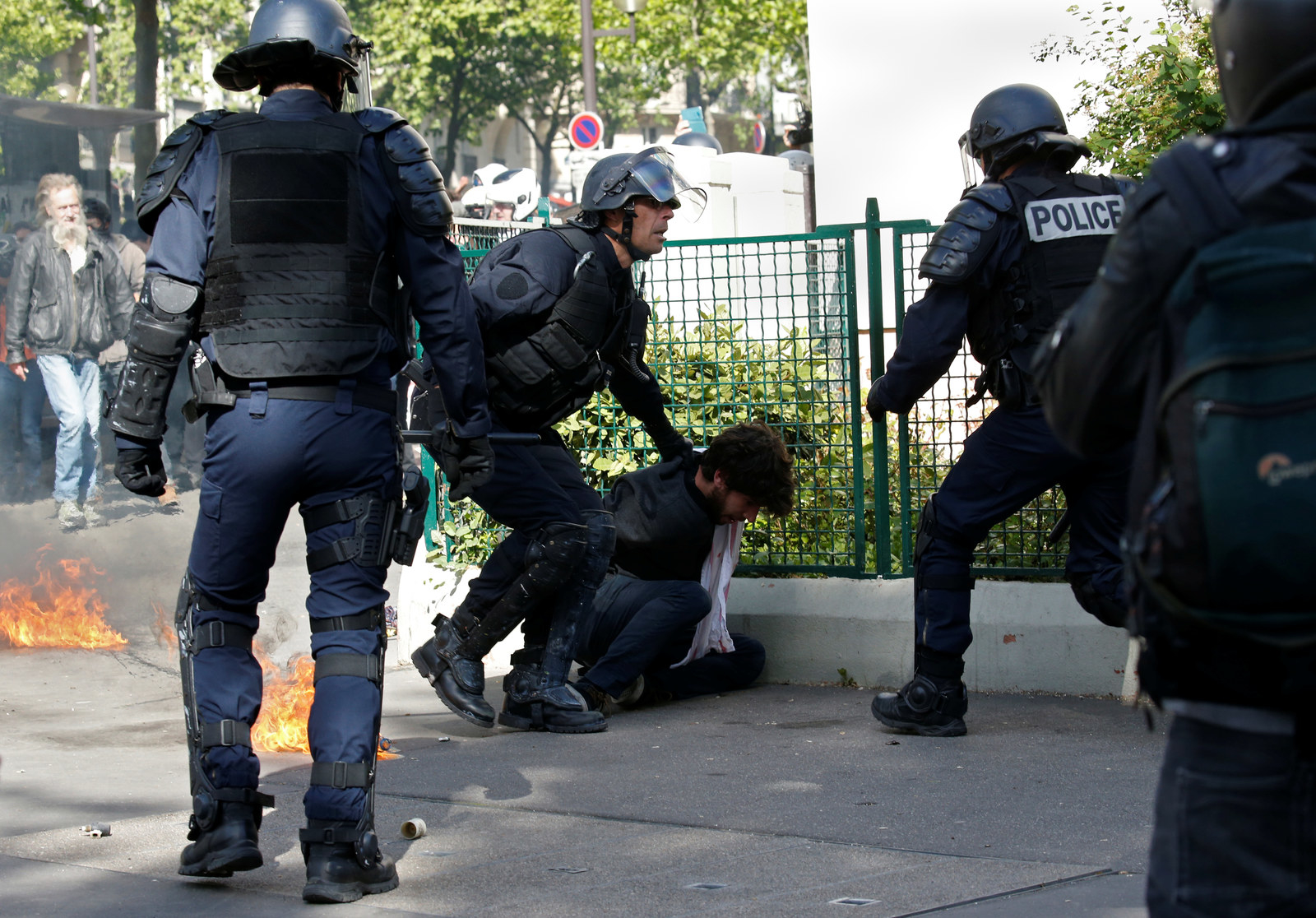 May 1 is called Fete du Travail and it's typically a day of protest in France. There were more than 250 events planned across the country.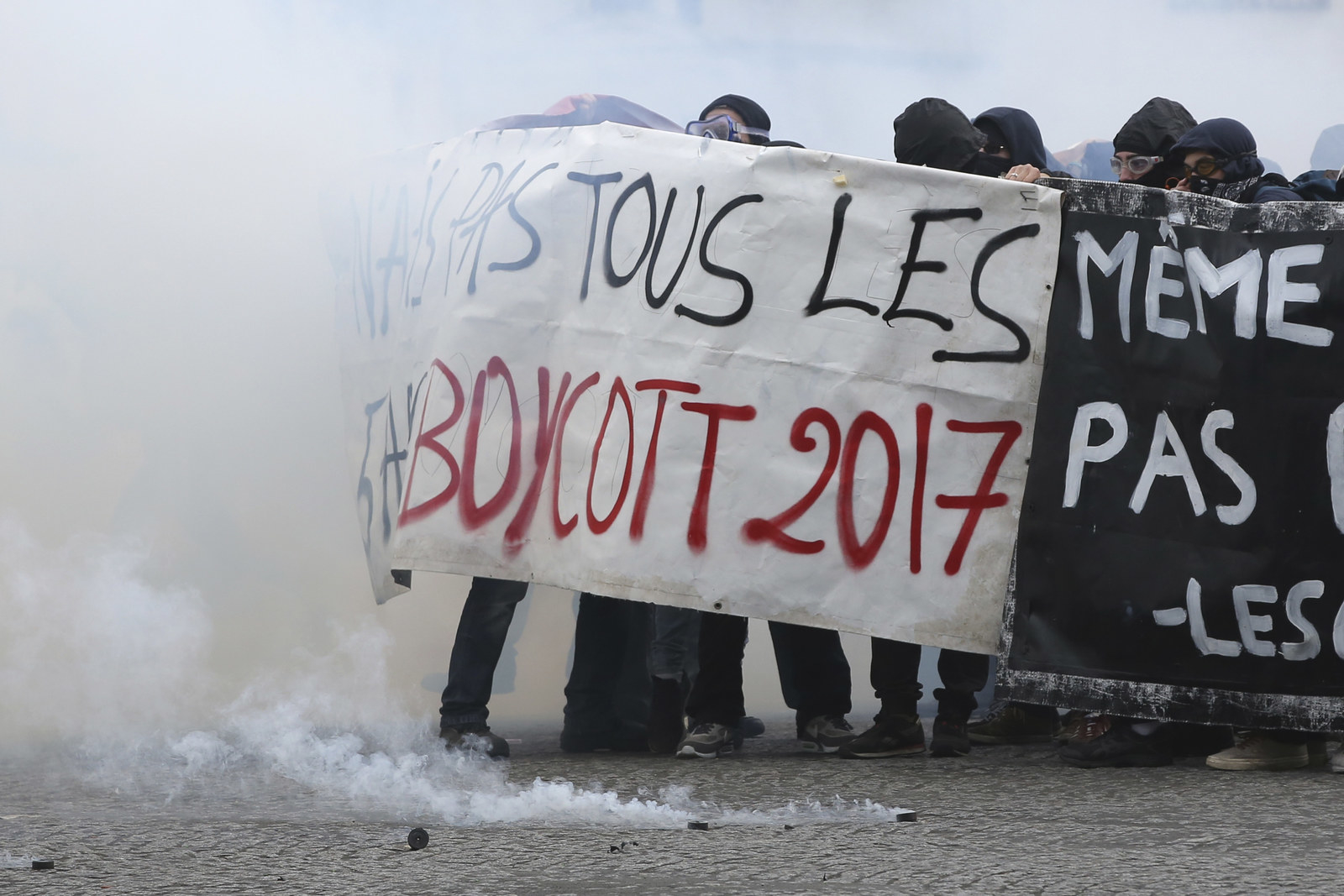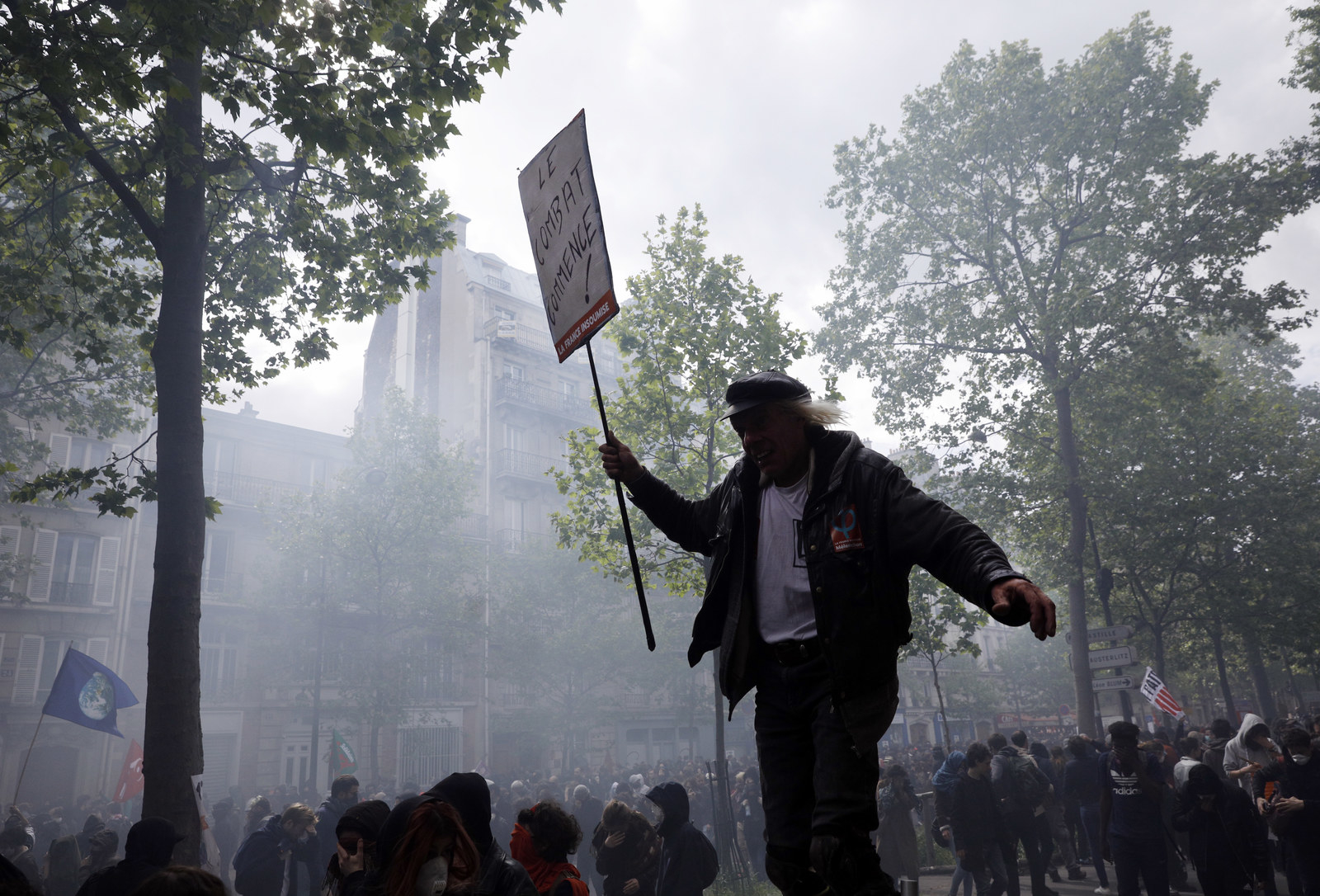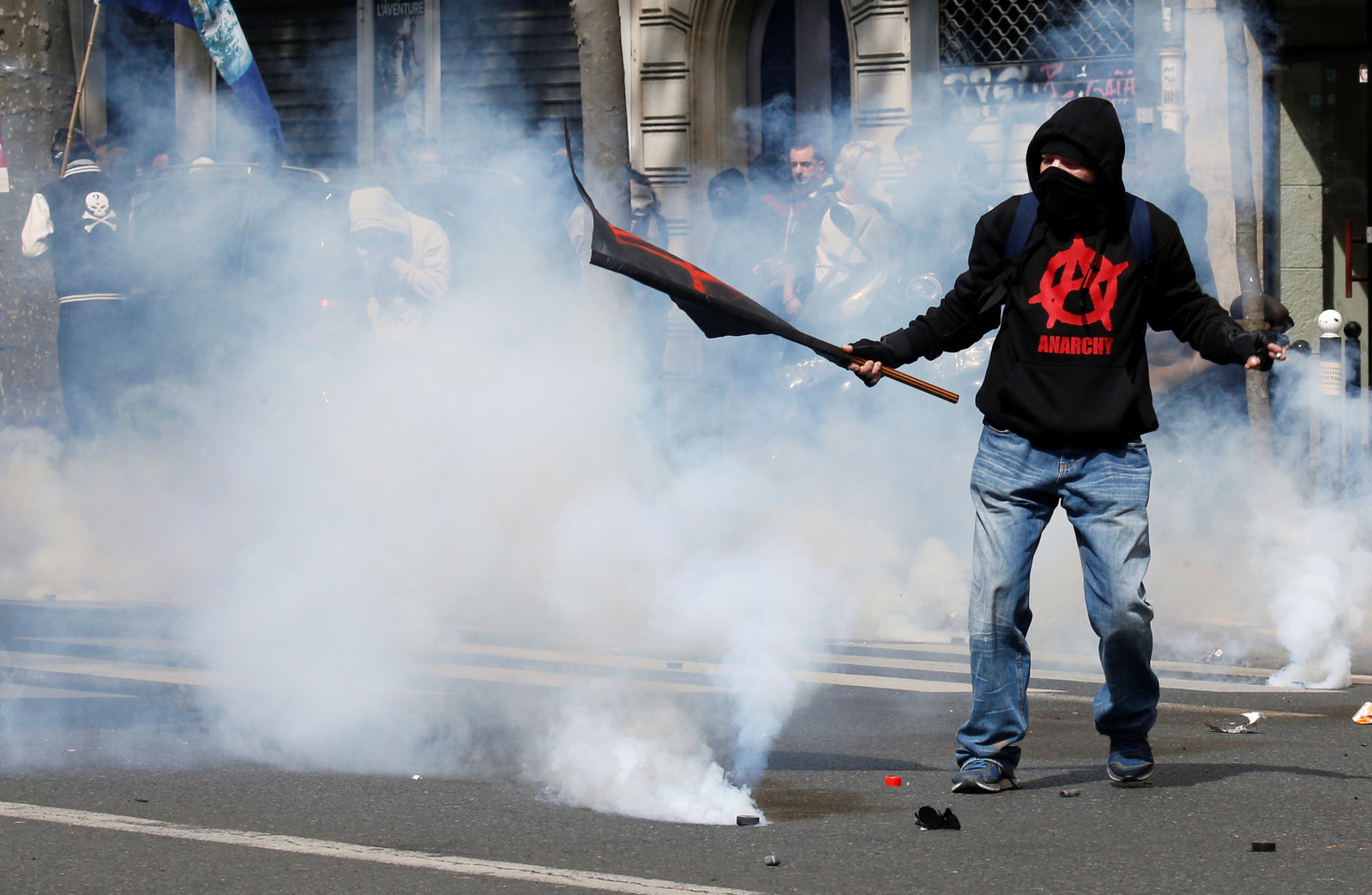 The march was meant to travel four kilometers through central Paris, starting in Place de la République, making its way to Place de la Bastille, and then finishing in Place de la Nation.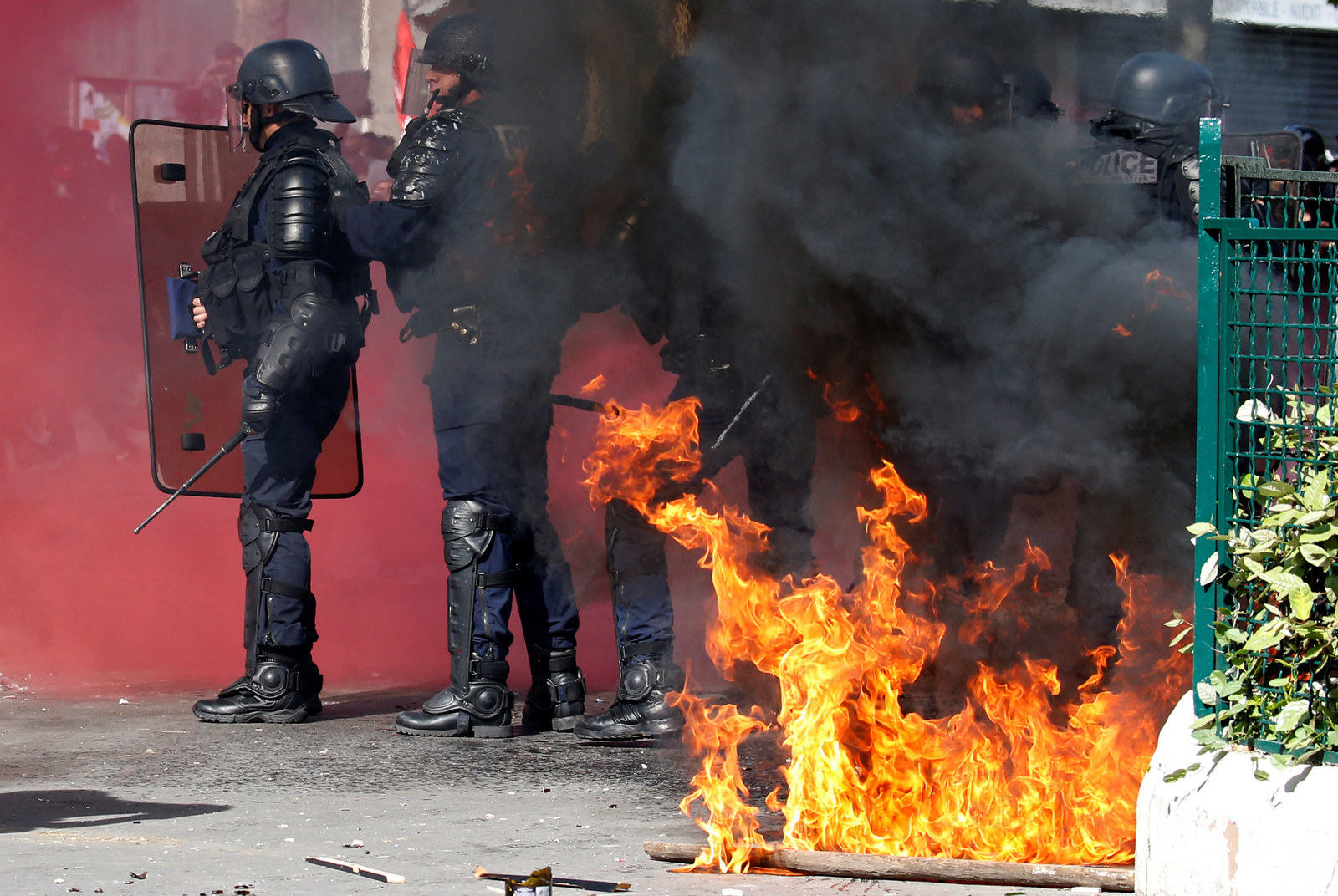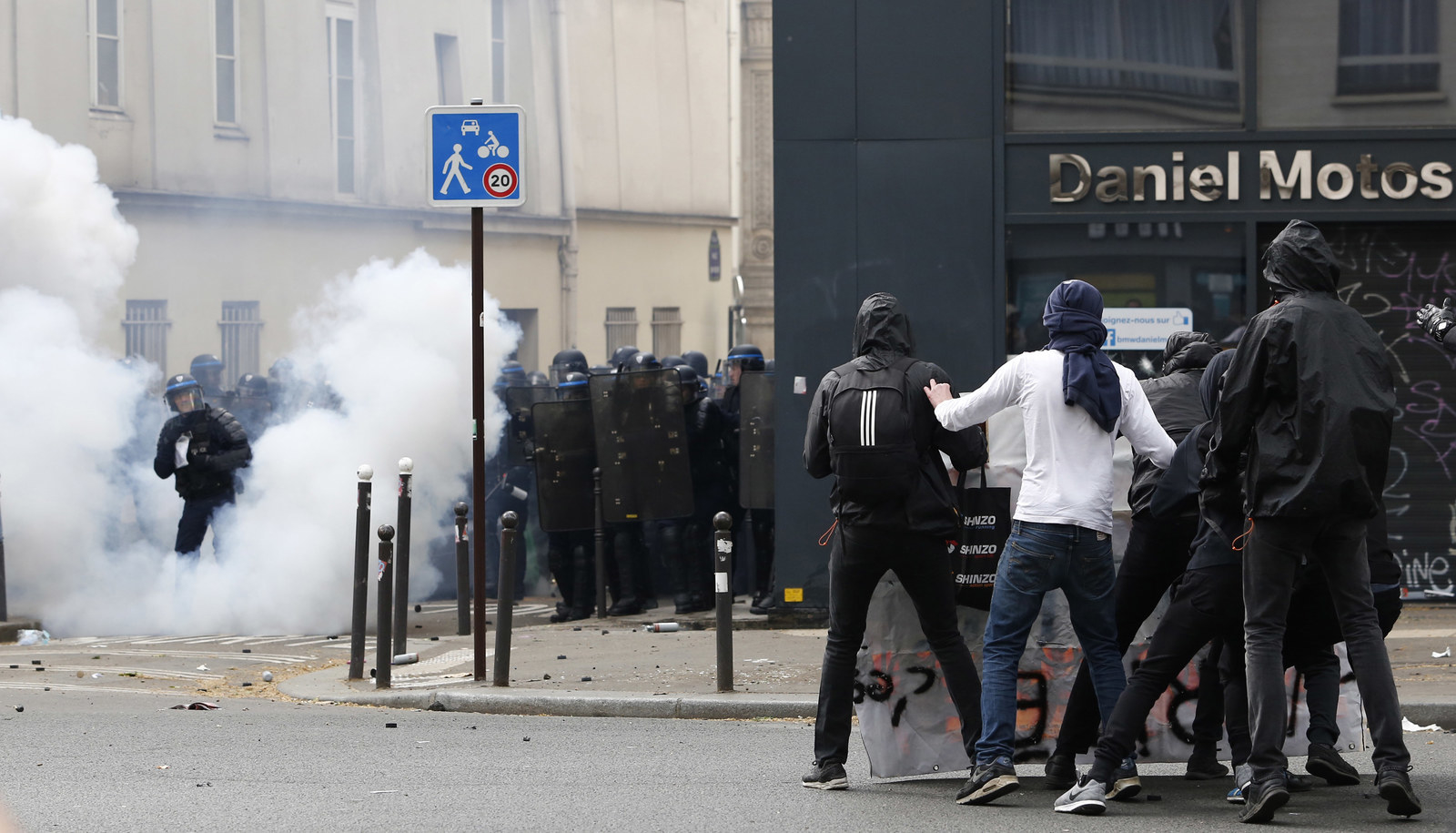 The majority of the protest was largely peaceful. Many were there to protest both candidates of the French presidential election.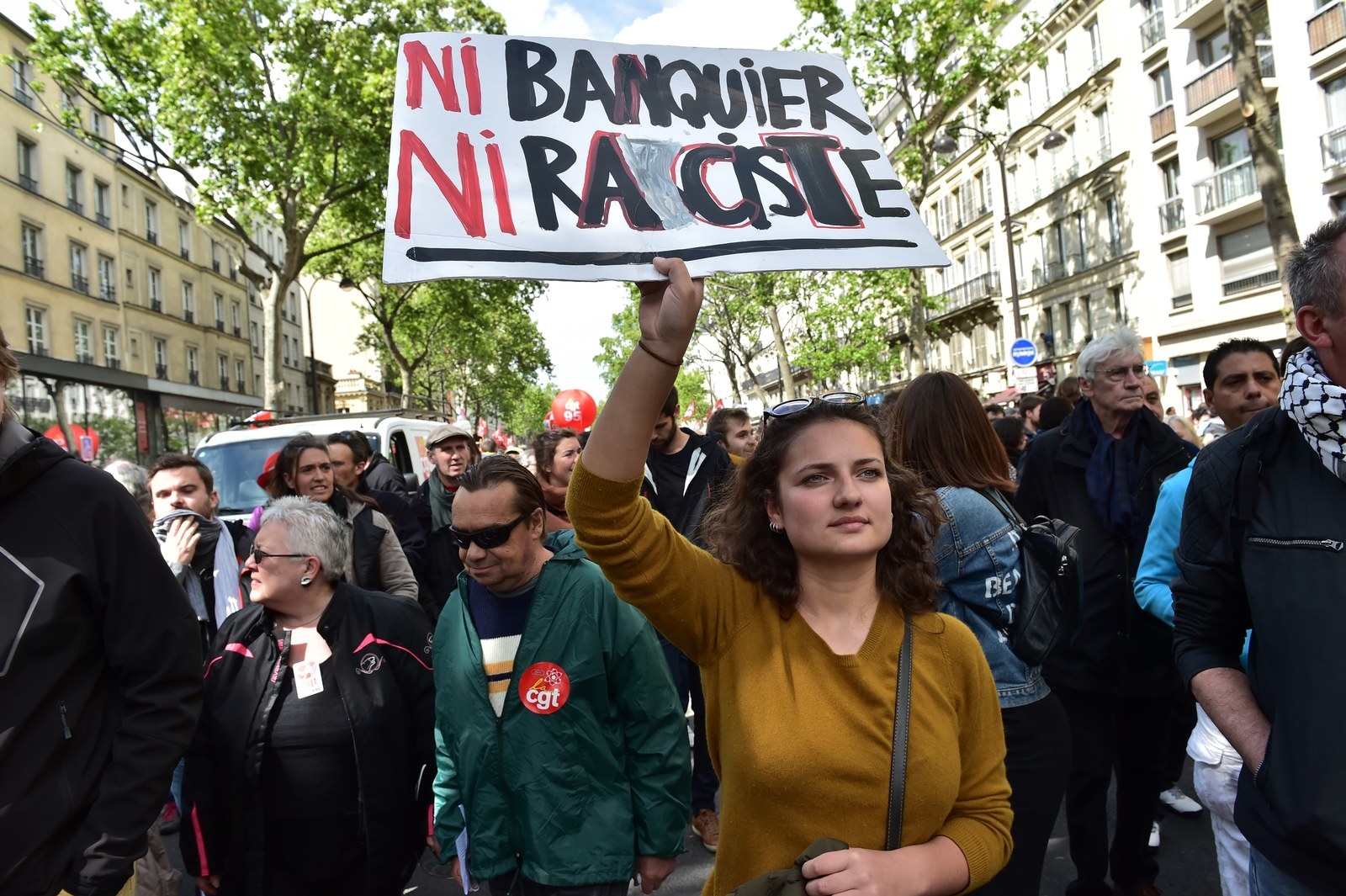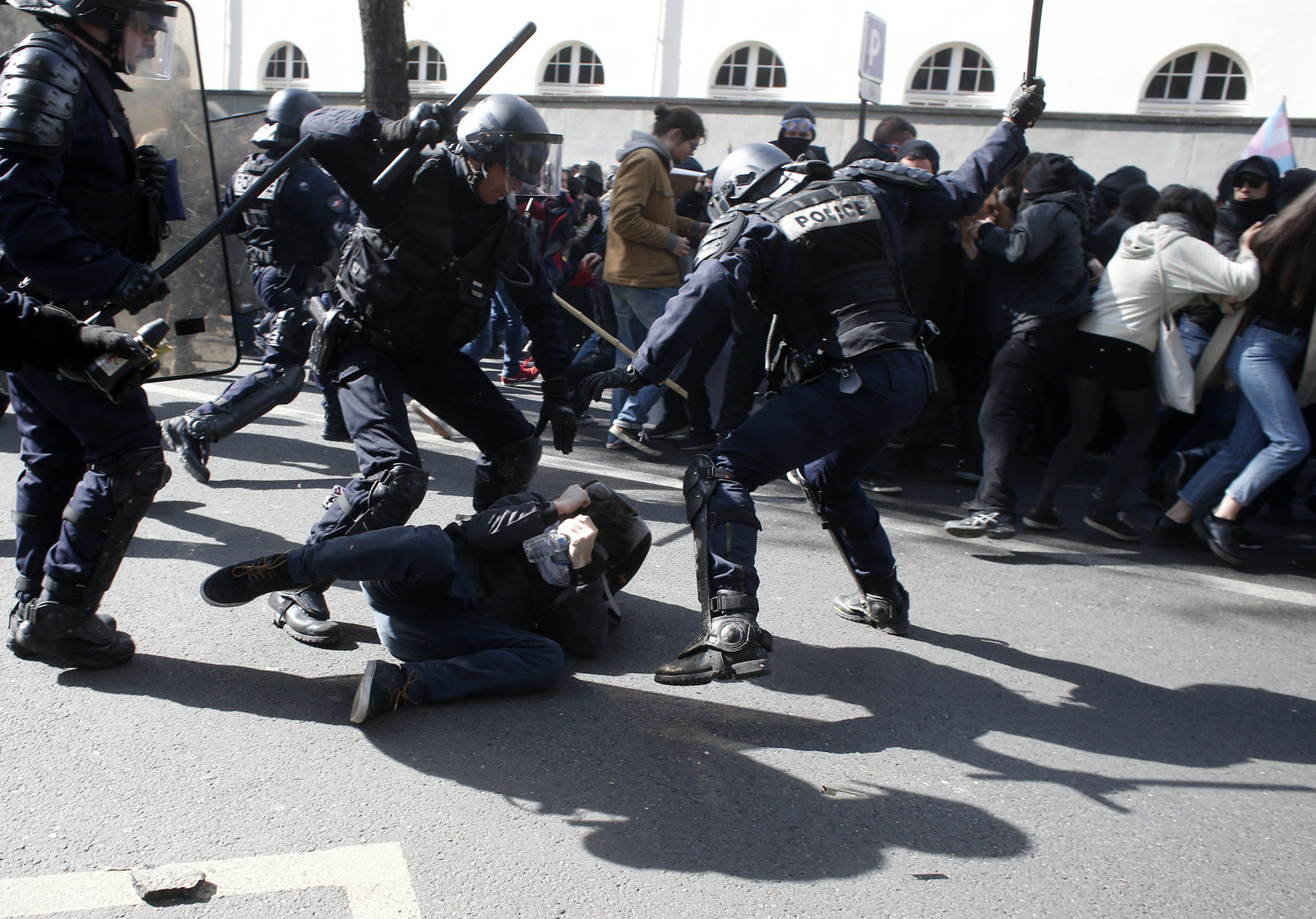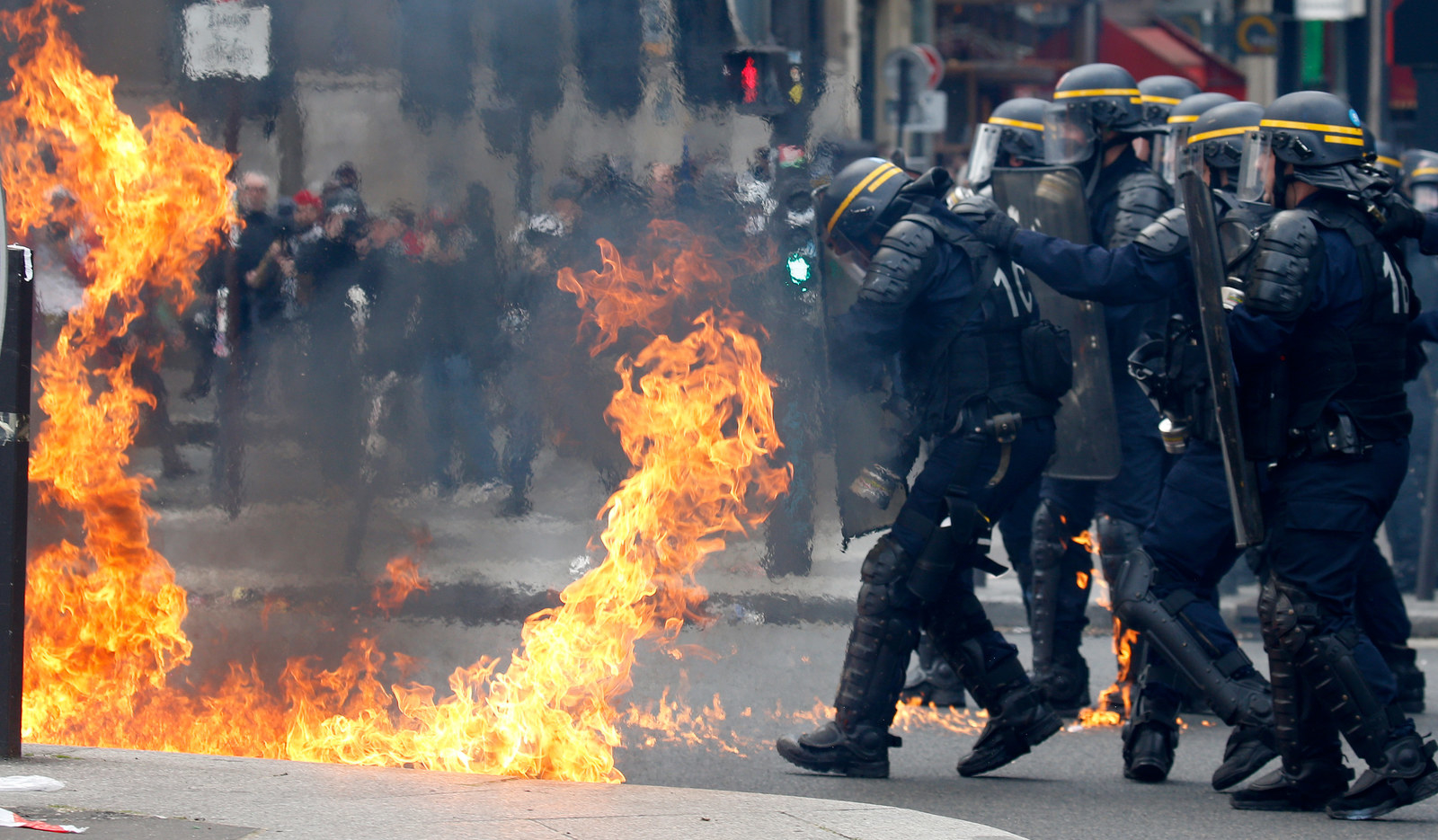 Currently, centrist candidate Emannuel Macron is leading the polls by 20% against populist far-right candidate Marine Le Pen. Though many people — especially in France — believe that neither candidate is a good option.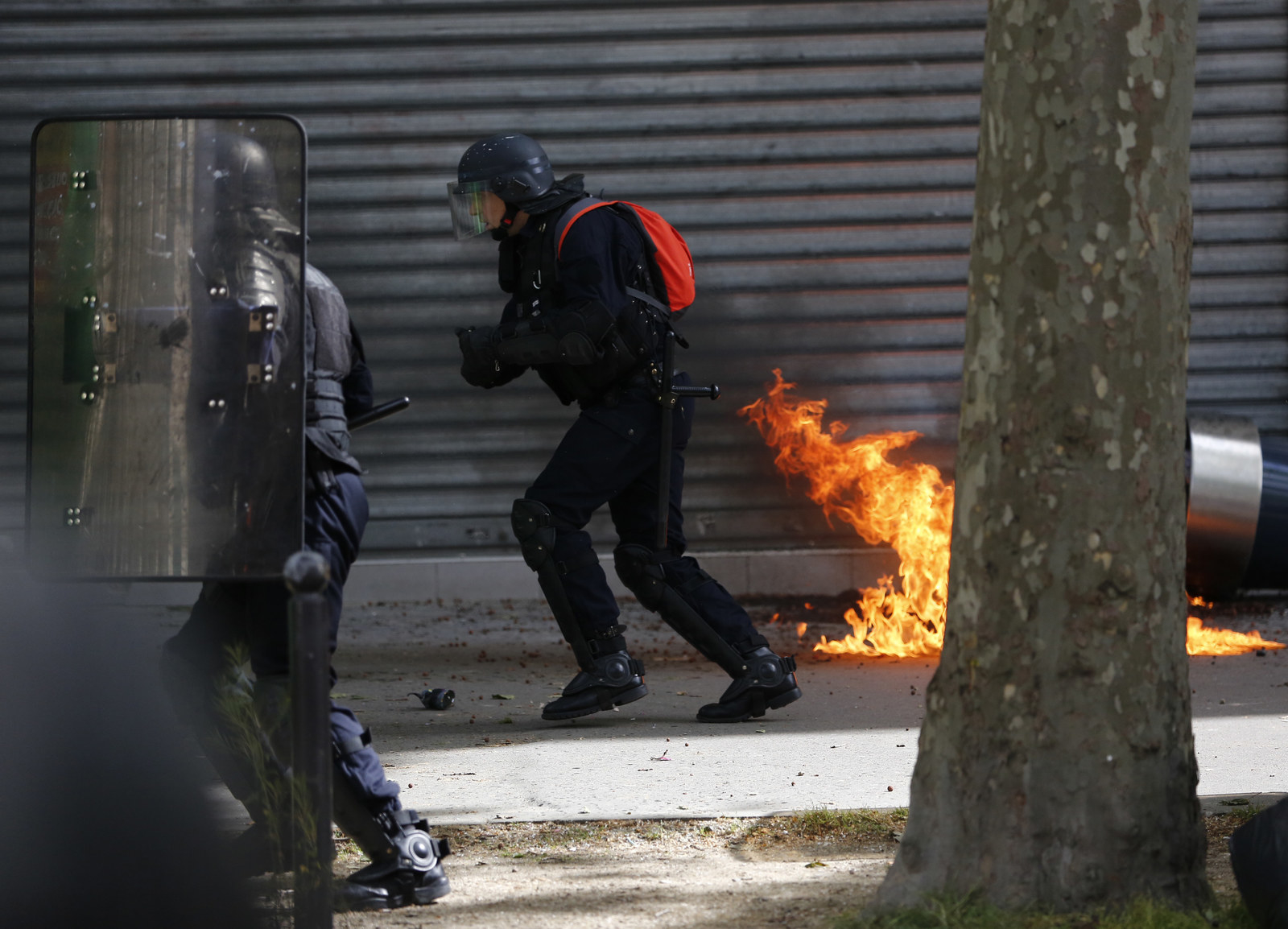 The final round of France's presidential election is on Sunday, May 7.