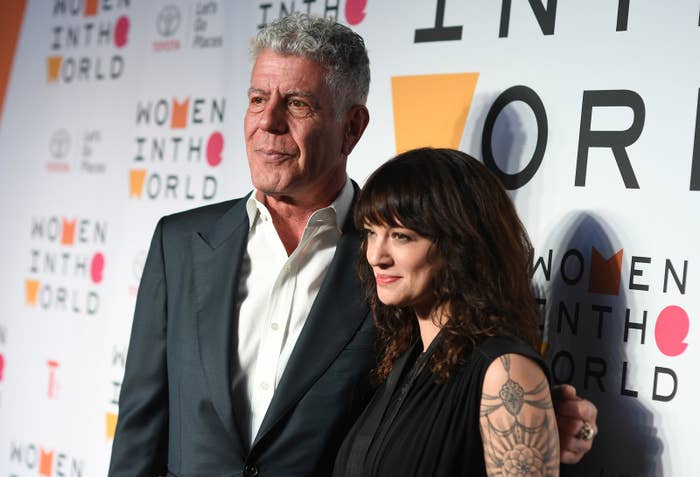 TV show host, author, and celebrity chef Anthony Bourdain was found dead in his hotel in France while filming an episode of CNN's Parts Unknown.
Bourdain, 61, was found unresponsive in his room Friday morning by close friend and fellow celebrity chef Eric Ripert. Bourdain's show Parts Unknown is currently airing its 11th season. He was working on an upcoming episode in Strasbourg.
A local French official told the Associated Press on Saturday that Bourdain had killed himself, with no indications anyone had entered his hotel room nor signs of violence on Bourdain's body. Toxicology tests would be carried out, the official said.
"It is with extraordinary sadness we can confirm the death of our friend and colleague, Anthony Bourdain," CNN said in a statement Friday morning. "His love of great adventure, new friends, fine food and drink and the remarkable stories of the world made him a unique storyteller. His talents never ceased to amaze us and we will miss him very much. Our thoughts and prayers are with his daughter and family at this incredibly difficult time."
Ripert later remembered Bourdain, calling him "my best friend."
Bourdain's career revolutionized both the restaurant industry and the concept of the celebrity chef. With his brash style, devil-may-care attitude, and unfiltered point of view, he changed the way people thought about the restaurant industry, being a chef, and global food culture.

His debut book, 2000's Kitchen Confidential: Adventures in the Culinary Underbelly, was a New York Times bestseller, and was followed up by a sequel in 2010 called Medium Raw: A Bloody Valentine to the World of Food and the People Who Cook. Both books were a combination of personal memoir and seedy tell-all of the restaurant industry.
Bourdain's impact on food television was similarly transformative. He was the host of the Travel Channel's No Reservations from 2005 to 2012. In 2006, he was filming an episode of No Reservations in Beirut when the Israel–Lebanon conflict broke out. Bourdain and his crew continued filming and were evacuated by the United States Marines several days later. The episode was nominated for an Emmy.
In 2013, Bourdain announced that he would be moving to CNN and hosting Parts Unknown. He quickly became one of the network's biggest stars, winning a Peabody Award in 2013.

Throughout his career, he was known for being an outspoken critic of other chefs he considered inauthentic. In 2011, he called Paula Deen "the most dangerous person to America." Bourdain also had a long-held feud with Guy Fieri. He described Fieri's Guy's American Kitchen & Bar in Times Square as a "terror-dome," going on to say, "If you can't tell jokes about Guy Fieri, comedy as we know it is dead."
Bourdain was extremely vocal about his mental health and his history of substance abuse, and how those issues impacted the larger restaurant industry. In Kitchen Confidential, Bourdain wrote extensively about drug use in kitchens, heroin in particular.

"It is one of the central ironies of my career that as soon as I got off heroin, things started getting really bad. High on dope, I was — prior to Gino's — at least, a chef, well paid, much liked by crew and floor and owners alike. Stabilized on methadone, I became nearly unemployable by polite society," Bourdain wrote in Kitchen Confidential.
"Anthony had his share of demons. He talked about drug abuse in his past in a different stage of his life," CNN's Brian Stelter said Friday morning. "But I don't have any further information on what could have led to this event."
One of the most noticeable ways the chain-smoking chef broke the food entertainment mold was with his politics. In 2001, in his book, A Cook's Tour: In Search of the Perfect Meal, Bourdain wrote after a trip to Cambodia: "Once you've been to Cambodia, you'll never stop wanting to beat Henry Kissinger to death with your bare hands. You will never again be able to open a newspaper and read about that treacherous, prevaricating, murderous scumbag sitting down for a nice chat with Charlie Rose or attending some black-tie affair for a new glossy magazine without choking."

He was a vigorous supporter of immigrant rights. In 2015, Bourdain attacked then-Republican presidential candidate Donald Trump's comments on illegal immigration, saying "every restaurant in America would shut down" if Trump's immigration plan was successful.
"I walked into restaurants and always, the person who had been there the longest, who took the time to show me how it was done, was always Mexican or Central American. The backbone of the industry — meaning most of the people in my experience cooking, preparing your food," he said.
Bourdain sat down for a meal with former president Barack Obama at a noodle shop in Hanoi in May 2016 during an episode of Parts Unknown. "So I wasn't going to "interview" the president. And though I may admire him, I wasn't going to be a platform for discussion of a particular foreign policy agenda," Bourdain said of the meeting.

The former president tweeted photo on Friday of he and Bourdain in Hanoi. "'Low plastic stool, cheap but delicious noodles, cold Hanoi beer.' This is how I'll remember Tony. He taught us about food — but more importantly, about its ability to bring us together," Obama wrote. "To make us a little less afraid of the unknown. We'll miss him."
Last year, Bourdain joked that if he had the chance to cook for Trump and North Korean leader Kim Jong Un, he'd probably poison them. Trump said Friday that his "heartfelt condolences" were with Bourdain's family. "I enjoyed his show," he told reporters. "He was quite a character."
His favorite city was Tokyo, and in the final of chapter of Kitchen Confidential, Bourdain describes a visit as a life-changing experience. "Nothing was ever the same for me," he said. "If I had to agree to live in one country, or even one city, for the rest of my life, never leaving it, I'd pick Tokyo in a second."
Most recently, Bourdain was a prominent voice in the #MeToo movement, which he credited to his relationship with girlfriend Asia Argento.
"I came out of a brutal, oppressive business that was historically unfriendly to women," Bourdain said on an episode of The Daily Show in January. "I'd like to say that I was only enlightened in some way or I'm an activist or virtuous, but in fact, I have to be honest with myself. I met one extraordinary woman with an extraordinary and painful story, who introduced me to a lot of other women with extraordinary stories and suddenly it was personal."
Argento said in a tweet on Friday that she was beyond devastated. "Anthony gave all of himself in everything that he did. His brilliant, fearless spirit touched and inspired so many, and his generosity knew no bounds. He was my love, my rock, my protector. I am beyond devastated. My thoughts are with his family."
Bourdain was born in New York City, spending much of his childhood in Leonia, New Jersey. His father grew up speaking French and Bourdain spent many summers as a child in France, which in his writing he said inspired his love of food. Bourdain attended the Culinary Institute of America, graduating in 1978. He became the executive chef at Brasserie Les Halles in Manhattan in 1998. Last year, Bourdain delivered CIA's commencement address and received an honorary doctorate.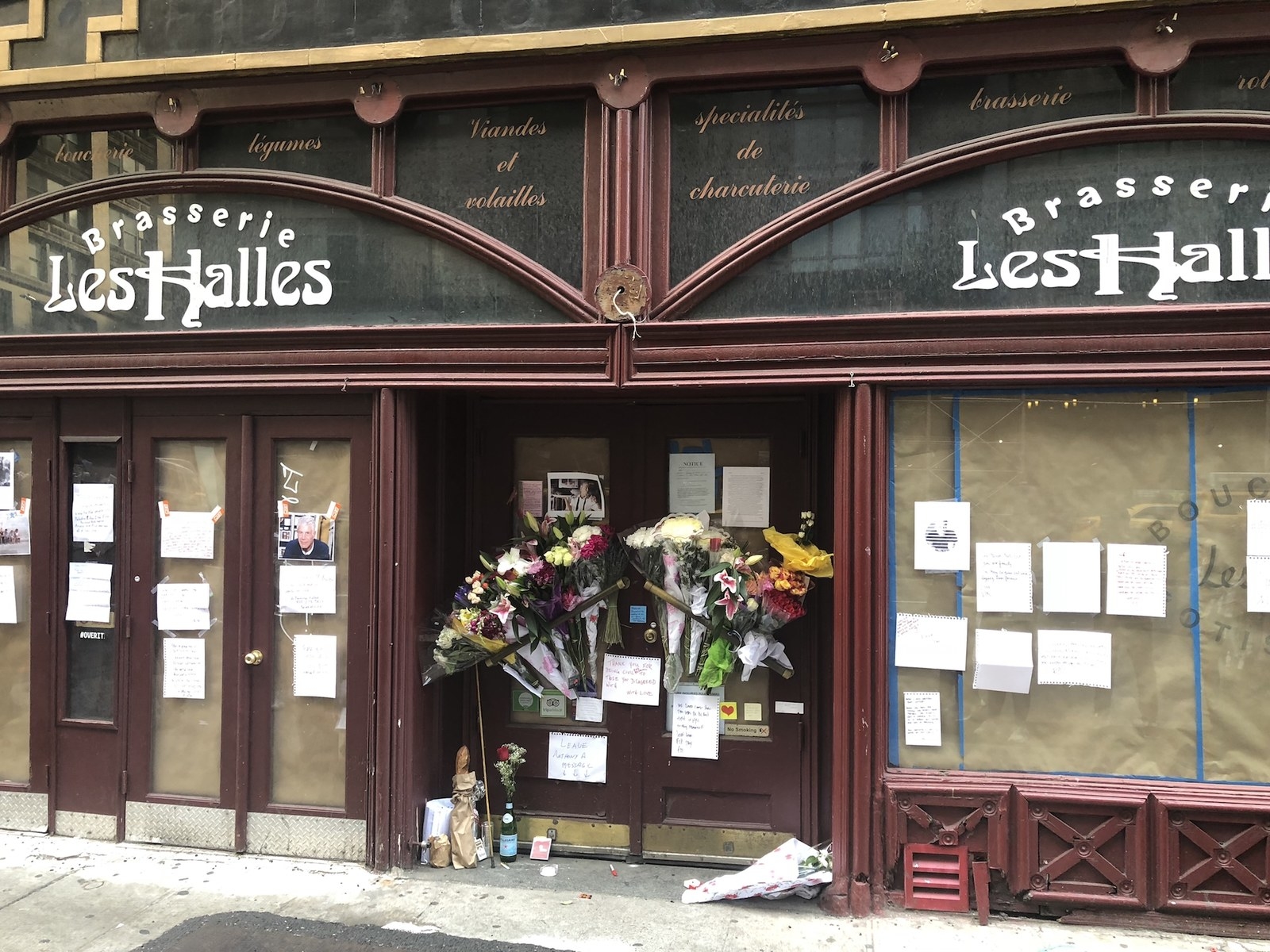 Bourdain married his high school girlfriend, Nancy Putkoski, in 1985, divorcing in 2005. In 2007, he married Ottavia Busia, and they had a daughter, Ariane, in 2007. The couple amicably divorced in 2016, which Bourdain blamed on his constant travel schedule.

"I've known Tony as an author and friend for many years. He not only revolutionized the memoir genre with his groundbreaking and iconic work Kitchen Confidential, he supported emerging voices and chefs with his imprint Anthony Bourdain Books," Daniel Halpern, Bourdain's publisher said in a statement Friday. "His death is a great personal tragedy. Our thoughts are with his daughter and family at this difficult time."

The National Suicide Prevention Lifeline is 1-800-273-8255. Other international suicide helplines can be found at befrienders.org.