An Artist Created A Simple Painting That Has Become The Symbol Of The Paris Attacks
"Peace for Paris."
Jean Julien, a French graphic designer and cartoonist living in London, tweeted out this portrait late Friday night and it has since been retweeted over 39,000 times.
Jullien, who said he drew the picture himself, also shared it on Facebook where it went viral too, getting shared over 20,000 times since Friday night.
It helped to spawn a #PeaceForParis hashtag which, according to Topsy, has been tweeted almost 100,000 times in the last 24 hours.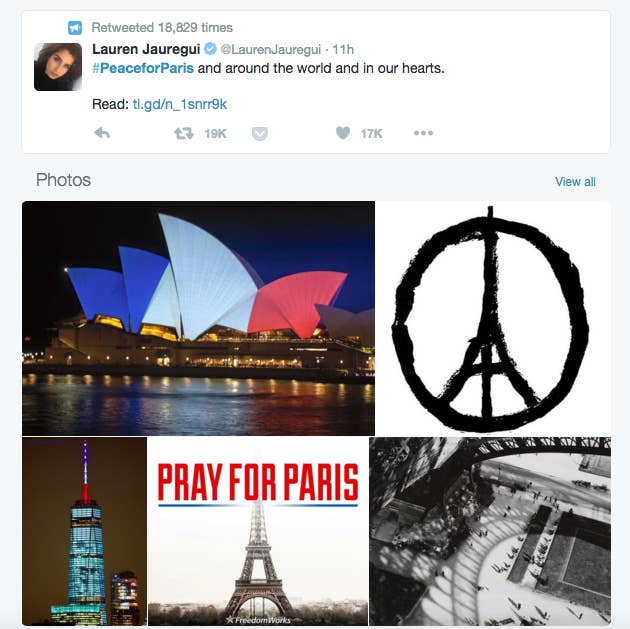 People are making it their profile pictures and passing the image along.
A popular fan account for street artist Banksy also shared the image:
And it's even been picked up by celebrities like Shonda Rhimes, Red Foo — formerly of LMFAO — and Pharrell.
BuzzFeed News has reached out to Jullien for comment.