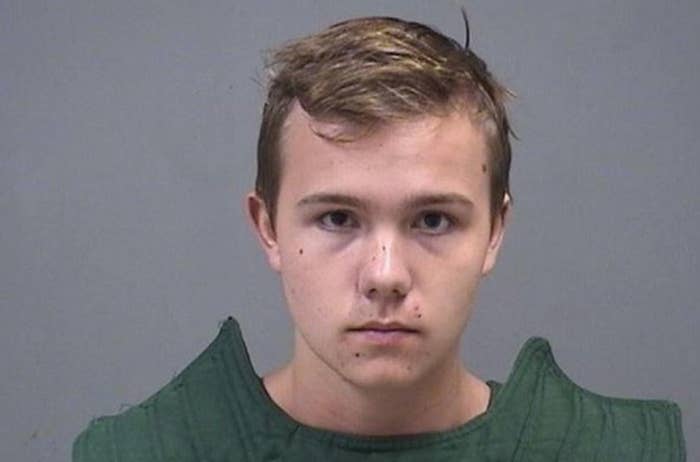 An 18-year-old Ohio man charged Monday with threatening a federal officer allegedly posted extensively online about mass shootings, specifically targeting Planned Parenthood. According to an affidavit, the bulk of Justin Olsen's radicalized content was posted under the name ArmyOfChrist on meme-hosting app iFunny.

Federal agents seized 15 rifles, 10 semiautomatic pistols, and 10,000 rounds of ammunition during the arrest earlier this month.
Investigators said Olsen admitted that he was posting on iFunny under the name ArmyOfChrist and told the FBI during his arrest that his posts were supposed to be a joke. He described his posts about shooting federal agents as "a hyperbolic conclusion based on the results of the Waco siege."
The FBI began investigating the iFunny account in February. As it gained more subscribers, Olsen created a Discord server to privately interact with his followers — a common phenomenon in radicalized online spaces. It was there that he allegedly threatened federal officers.
In a post on his iFunny account, Olsen wrote, "A few people have requested this recently, and I think it will allow for a better dialogue, so I have created a Discord server."
The ArmyOfChrist iFunny account has over 5,000 subscribers and is still up, but several of the posts on the account advertising Olsen's Discord server were taken down on Tuesday.
The ArmyOfChrist server had around 40 users. It appears it was taken down after inquires from BuzzFeed News.
In a statement to BuzzFeed News, a spokesperson for iFunny said directing users from an iFunny account to a Discord server could be against user guidelines, depending on how it's done.
"iFunny is the most influential mobile app among young adults in the US," the spokesperson said. "We have over 10 million unique US users in app per month. It's approximately equal to 25% of the young adults population of the US (from 43 million young adults as per government stats). We assume that percent of the potential criminals among them has 100% correlation with the percent of the potential criminals among the whole society."
BuzzFeed News has reached out to Discord for comment.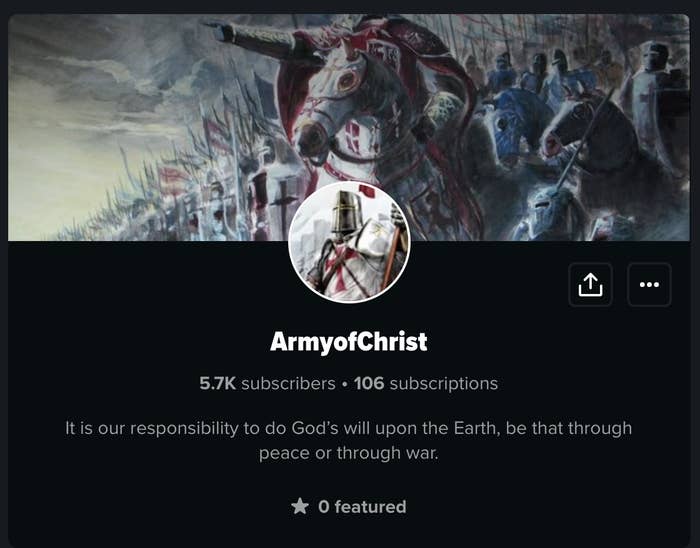 In chat logs viewed by BuzzFeed News, Olsen's ArmyOfChrist account talked to other users in June about the cult leader David Koresh and the FBI's 1993 siege near Waco, Texas, writing, "In conclusion, shoot every federal agent on sight."

A user named Dismemberedeyes replied, "Unfortunately, I am under 18 and live with my liberal anti-gun parents."
Olsen then shared a Post Malone song and wrote, "I just turned 18, I'm in the process of building an [AR-15] right now."
The conversation continued, with users asking one another about who owned guns and which kinds they had.
"Good luck, I'm moving to Austin for college, but I'm building a gun to keep in a lock box down there in case shit hits the fan while I'm away at college," Olsen said. "I can't keep guns on campus unfortunately."
"When trump wins again people will likely riot in the streets," Dismemberedeyes said further down in the chat. "Antifa will start attacking people even more."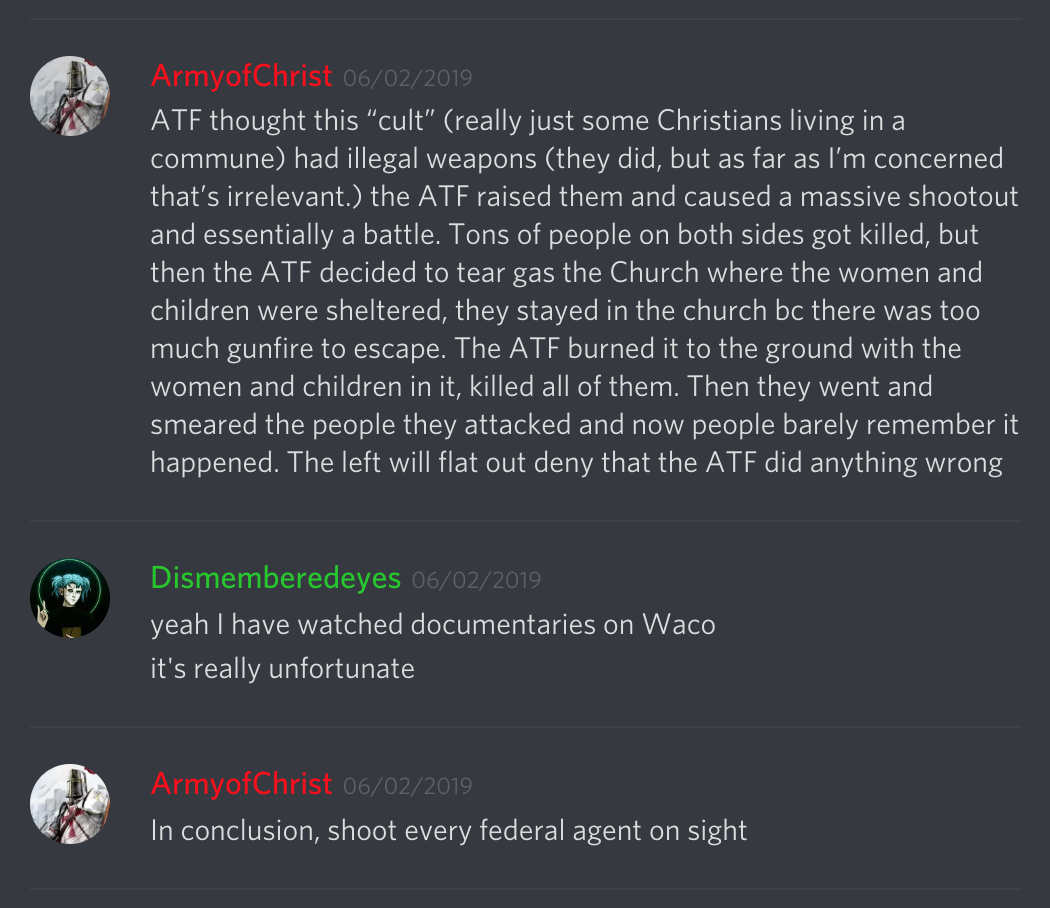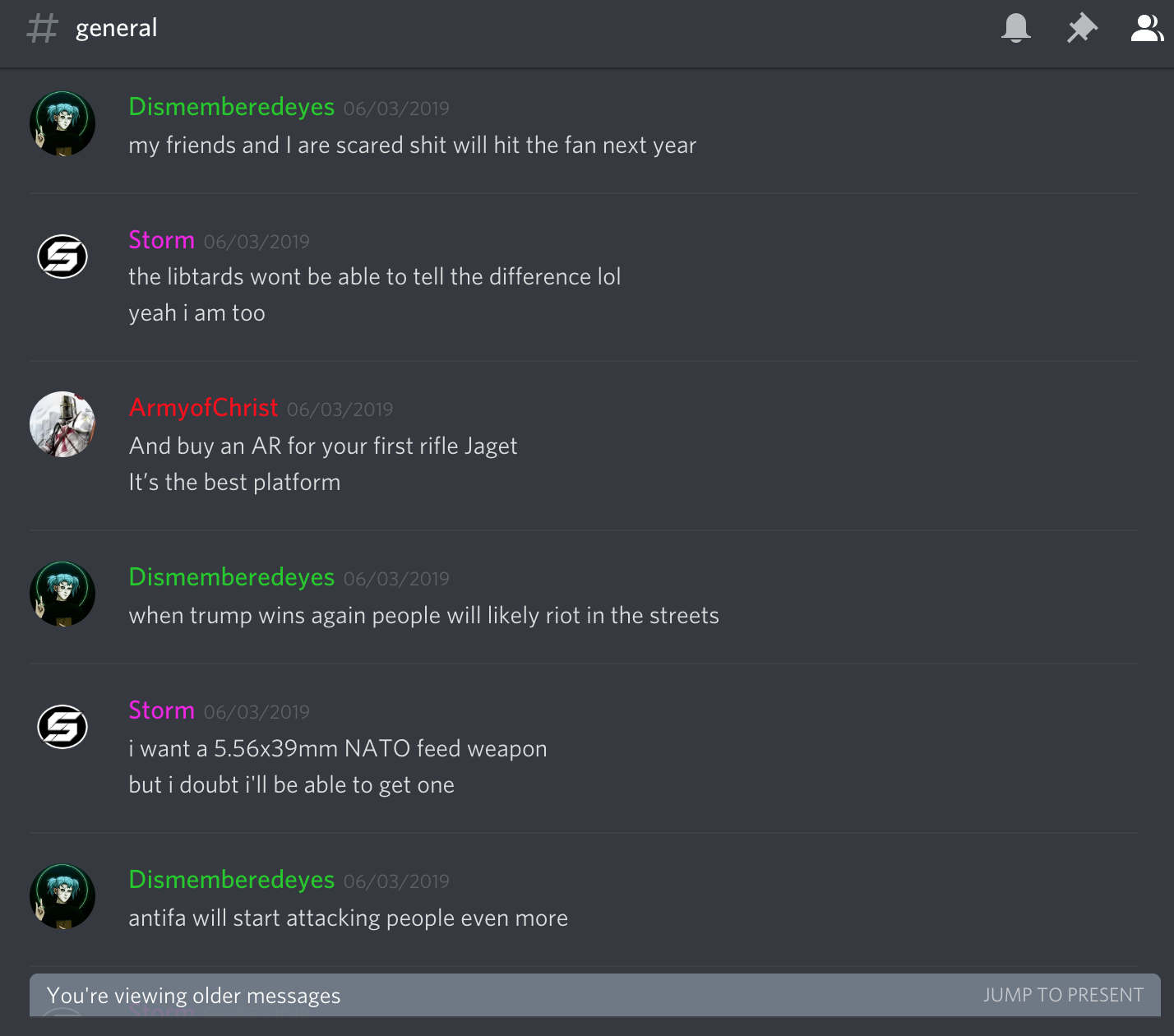 As for the content the ArmyOfChrist account was posting on iFunny, many of the posts are white nationalist and far-right memes common on message boards like 4chan and 8chan. The ArmyOfChrist account was also using iFunny as a blogging platform of sorts, posting text-only JPGs.
In the 200 posts on the account, which have been viewed by BuzzFeed News, Olsen raged against feminists, progressives, the LGBTQ community, and religious and ethnic minorities, and repeatedly called for the establishment of a Christian ethnostate. Many of the memes he was posting were updated riffs on the Crusades, fantasizing about a religious war between Christians and Muslims.

One meme on his page read, "Repub if you would make an ethnostate in Montana with your male followers." Another read, "Me thanking God that they put the gay bar and Planned Parenthood right next to each other." In a text-only post he wrote, "American imperialism is the will of God, and the Western Hemisphere is a good start. I would absolutely die to eradicate Socialism and its variants."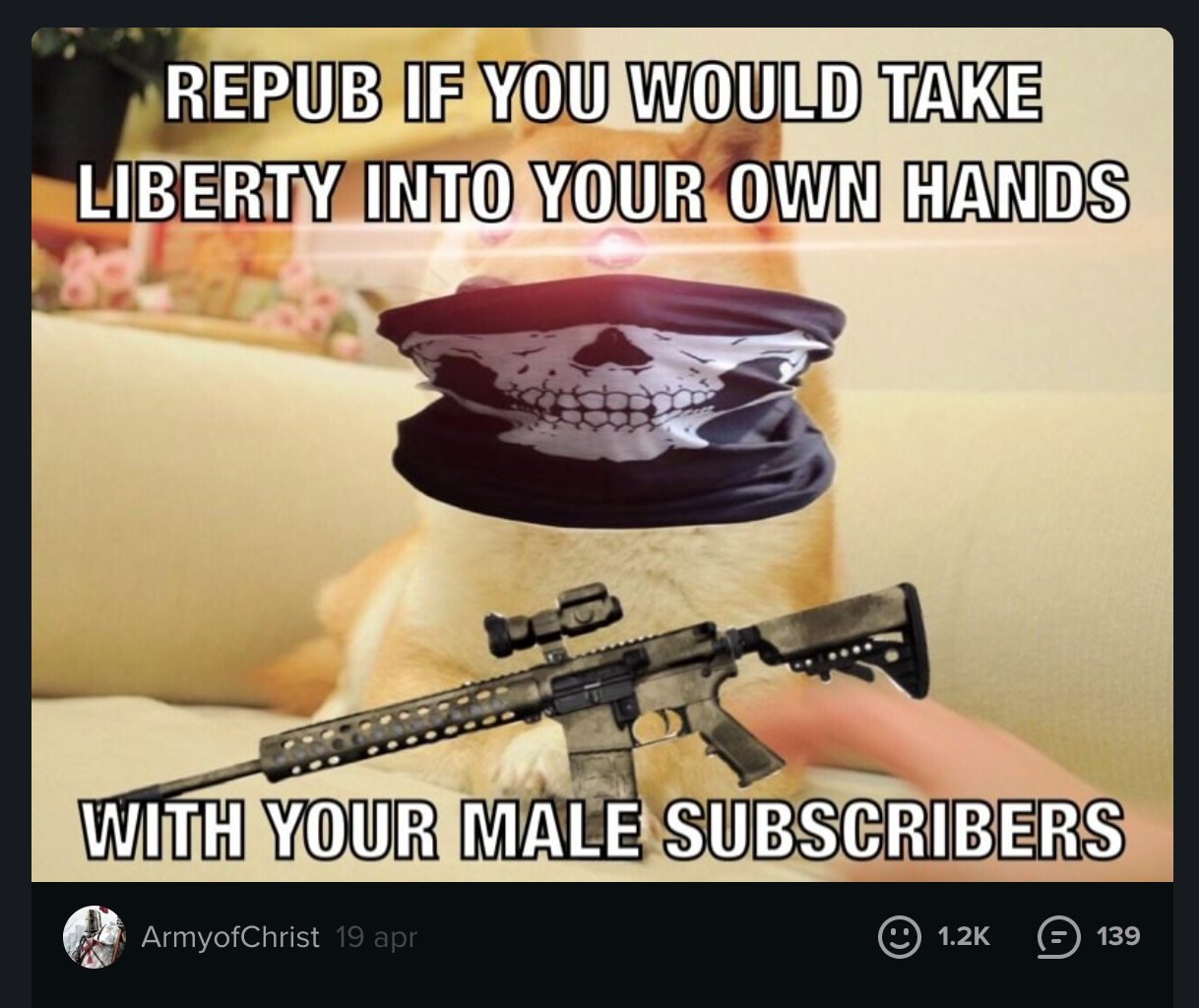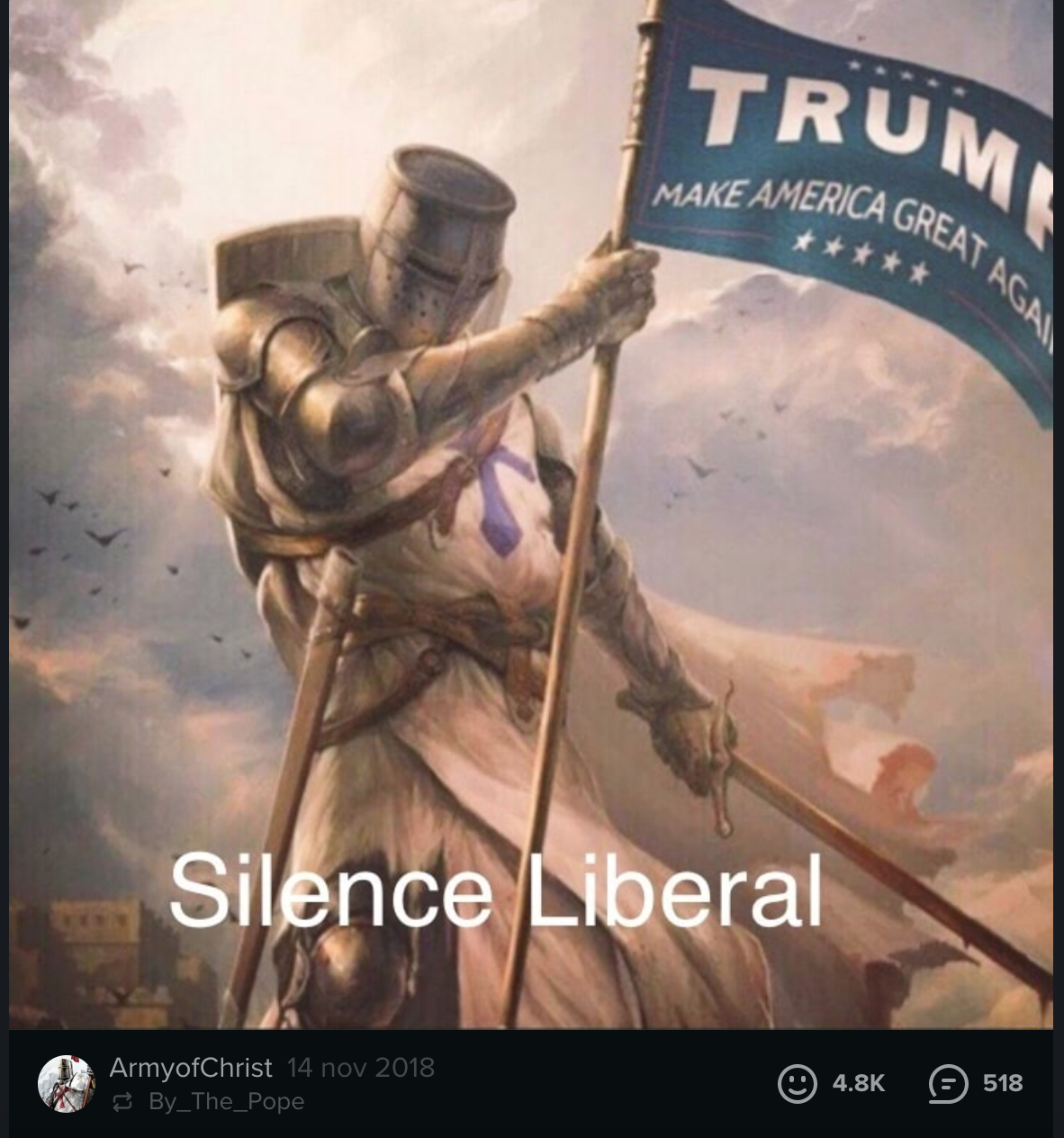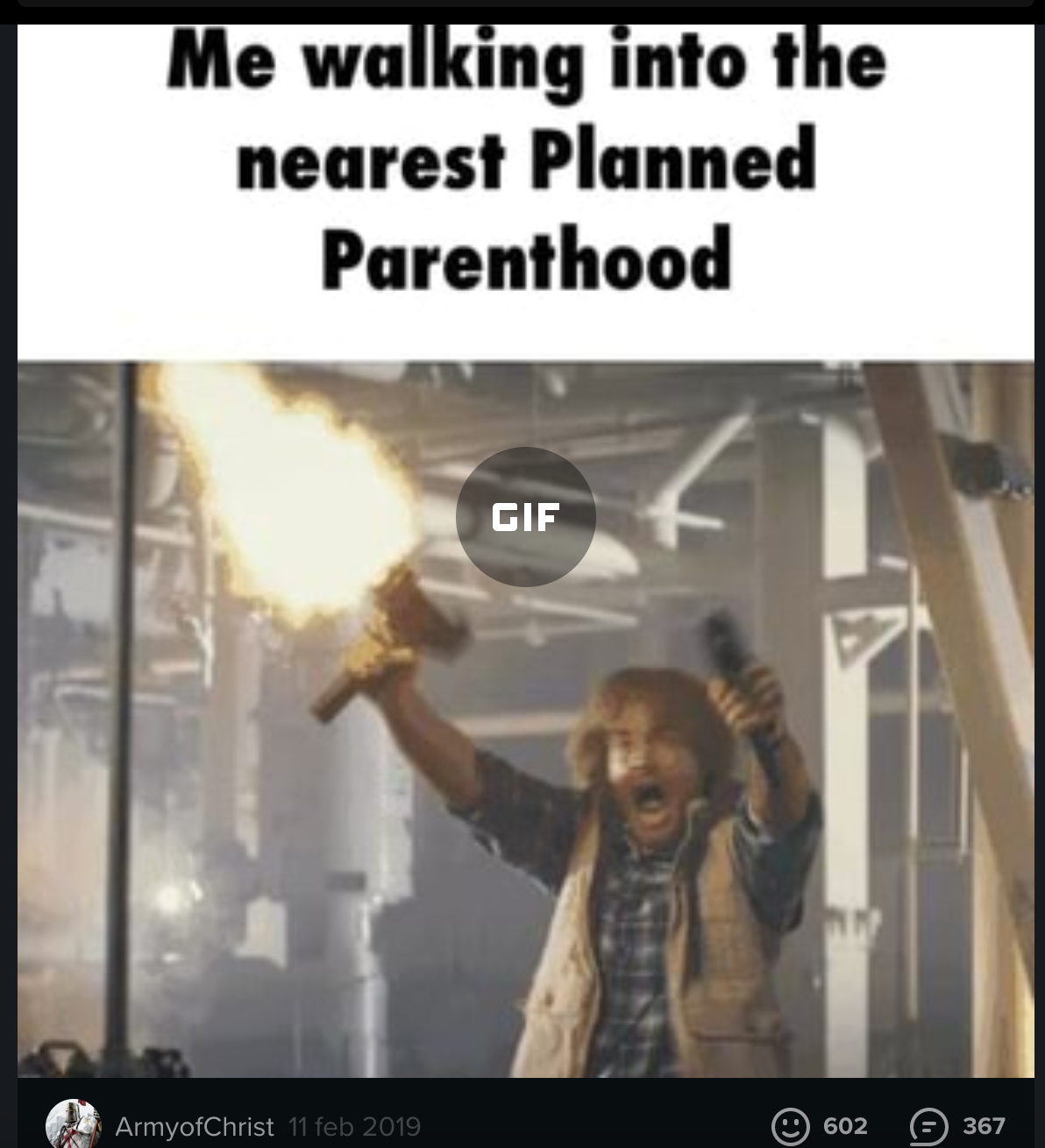 Federal prosecutors said they decided to act this month in light of recent mass shootings. After his arrest, officers raided Olsen's father's home in Youngstown, Ohio, where Olsen was living.

Federal agents found a machete in Olsen's car, 300 rounds of ammunition near the stairs leading up to his room, and another 10,000 rounds of ammunition in his bedroom. He also had camouflage clothing, camouflage backpacks, rifle cases, and a gun vault that contained several AR-15–style rifles and shotguns.
Olsen's Discord server is still active, with users on Tuesday dropping in news articles about Olsen's arrest. One user named Lun wrote, "Welp hopefully what's his face gets a decent lawyer."