Two years ago, Christian McPhilamy, a then–6-year-old from Melbourne, Florida, saw a St. Jude Children's Research Hospital commercial about pediatric cancer.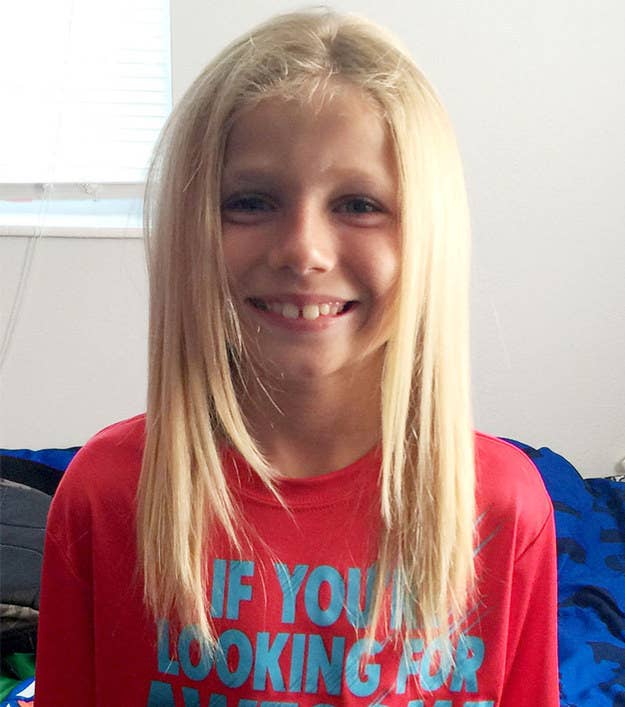 Christian's mom, Deeanna Thomas, told Florida Today he became really curious about wigs for cancer patients.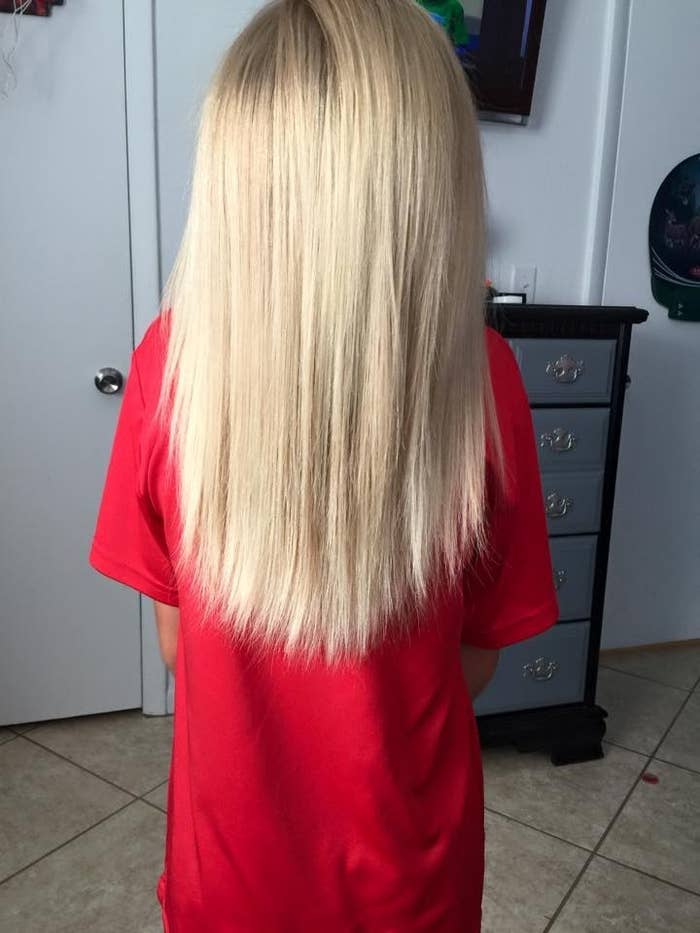 "I told him that's where you donate your hair to kids with cancer, to make wigs from your hair," Thomas told reporters. "And he said, 'I want to do that.'"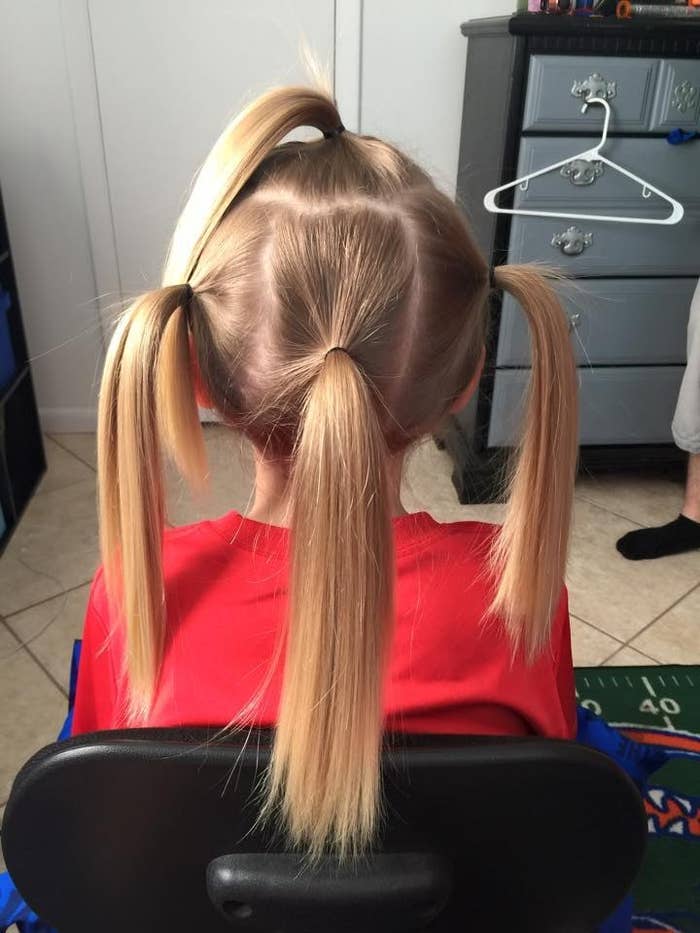 Thomas wrote on her Facebook that as Christian grew out his hair he faced a lot of bullying, and not just from classmates:
2 years ago my son saw a St. Jude commercial that changed his life forever. He chose to do his own research and find a way to help. After 2 years of growing his hair, Christian has reached his goal of donating over 10 inches in 4 ponytails. He has chosen to donate to the "Children with hair loss" foundation. He has endured an awful lot of criticism, and yes even bullying, throughout this time. From his peers calling him a girl to even coaches and family friends telling him he should cut it or offering him money to. Even still, he has never once, strayed from his goal and always took the time to educate others on why he made the choice to grow his hair. I am one proud mommy as always.
But it was all worth it!
A couple weeks ago, Christian cut off 12 inches of blonde locks.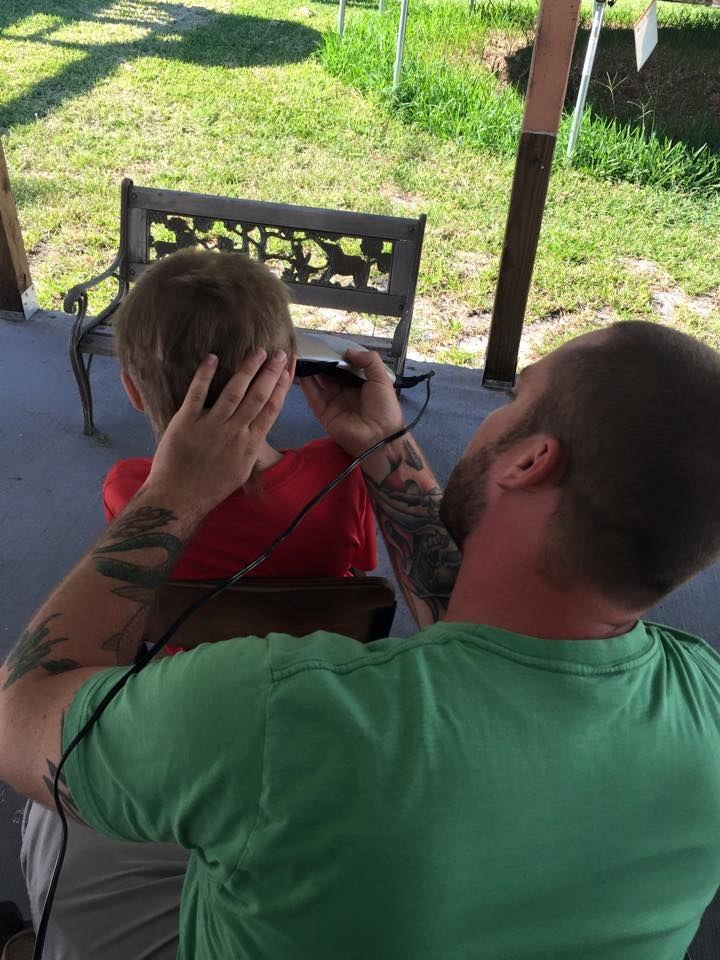 Thomas said they straightened Christian's hair for the photos, but when it was out naturally, it was gigantic and curly.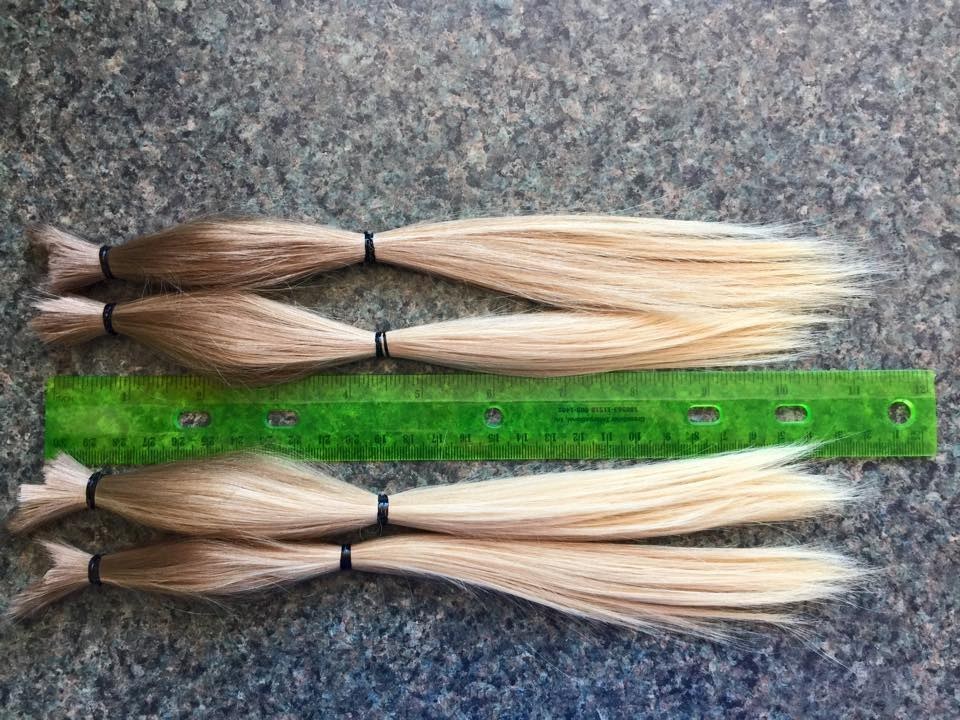 "I was blown away," Christian's stepdad, Scott Norris, told Florida Today. "I was just filled with joy and pride, and it was awesome."