In 2015, the official account for Paris Las Vegas tweeted out this photo in support of the victims of the Paris terror attacks.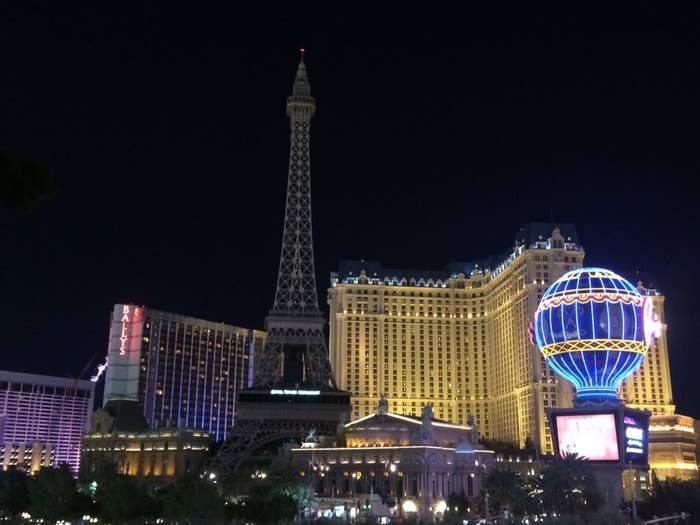 The tower went dark both in tribute of the 58 victims of Sunday night's shooting Las Vegas and in memory of two women who were killed in a knife attack at a train station in the southern French city of Marseille on Sunday.
Photos of the somber memorial were shared on Twitter Monday night and went viral, being retweeted over 25,000 times.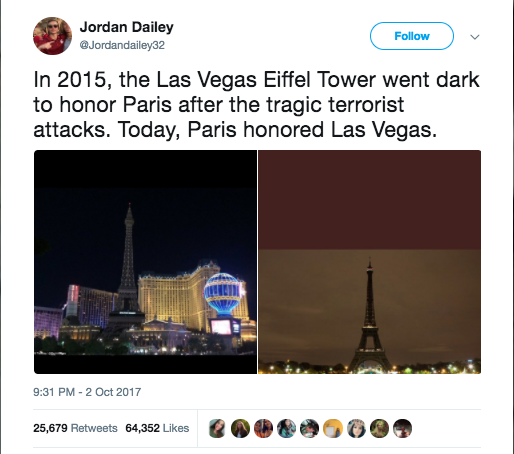 With lots of people sharing how emotional the tribute made them.
"In tribute to the victims of the attacks in Marseille and in Las Vegas, the Eiffel Tower will be extinguished at midnight," the official Twitter acount for the city of Paris tweeted. "#NousSommesUnis" — or "we are united."