Germany's far-right Alternative for Germany (AfD) party won big on Sunday night, securing third place in the country's parliamentary elections. One of the leading politicians in the AfD is a former journalist and lawyer named Alexander Gauland.
And there's a really good chance that he only owns one tie.
Sept. 26, 2017 — Gauland was part of an AfD press conference on Tuesday. He was there wearing a green tie with yellow dogs on it.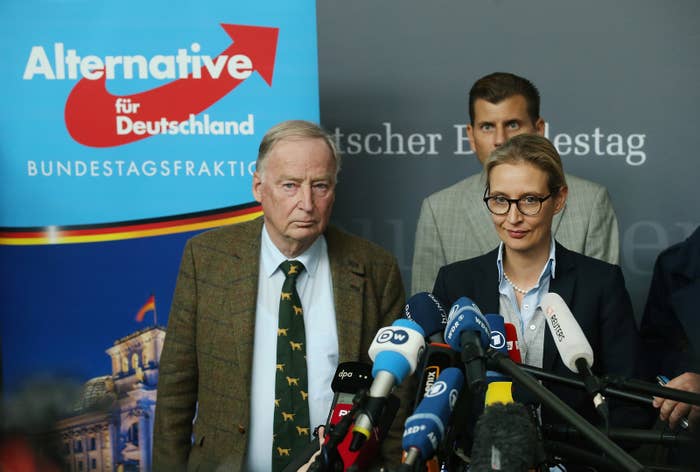 Sept. 25, 2017 — Another press conference. Same dog tie.
Sept. 24, 2017 — Election day. Dog tie.
Sept. 21, 2017 — Gauland appears in a live TV debate. Wears his dog tie.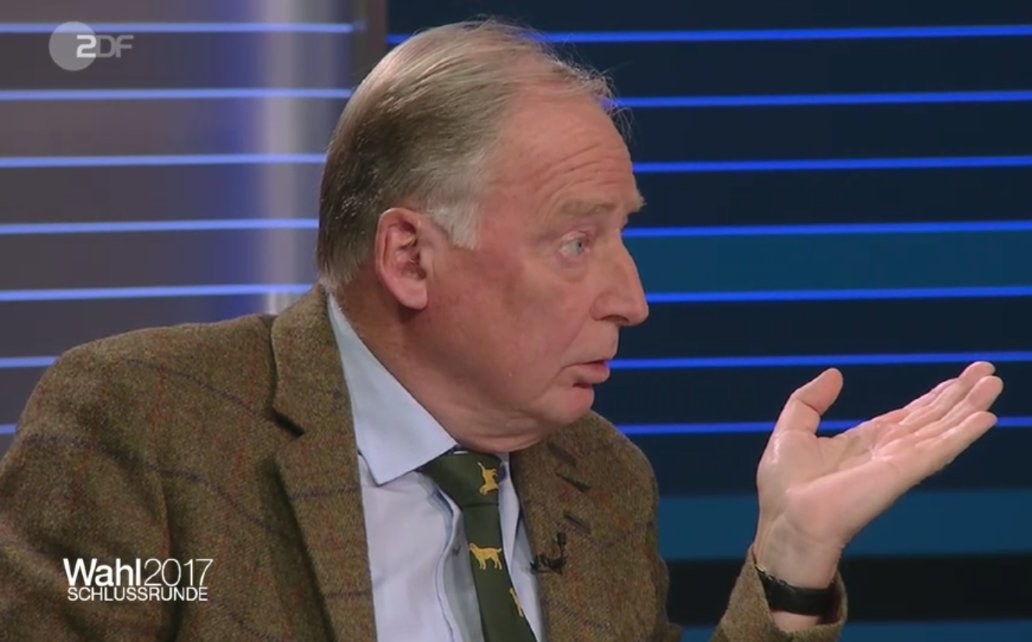 Sept. 18, 2017 — Gauland shows up to an event to speak about immigration. Wears his dog tie.
Sept. 6, 2017 — Gauland is in Pforzheim, Germany. You might say, "I don't see a dog tie!" Well...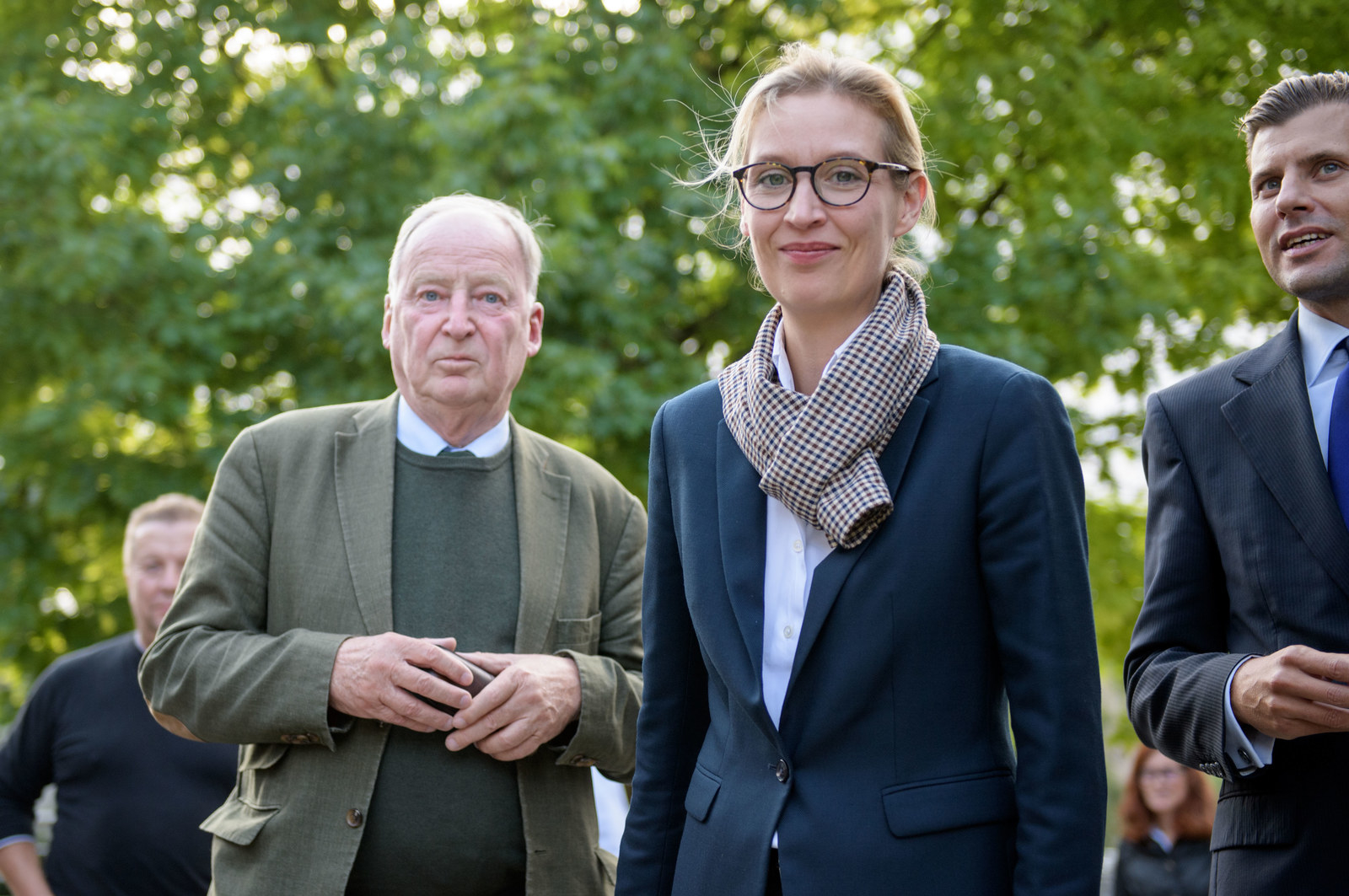 ...Gauland went inside during his stop in Pforzheim and took his sweater off to reveal that he was actually wearing his dog tie all along!
Sept. 4, 2017 — Gauland plans to present the AfD's plans for environmental regulation. Dog tie.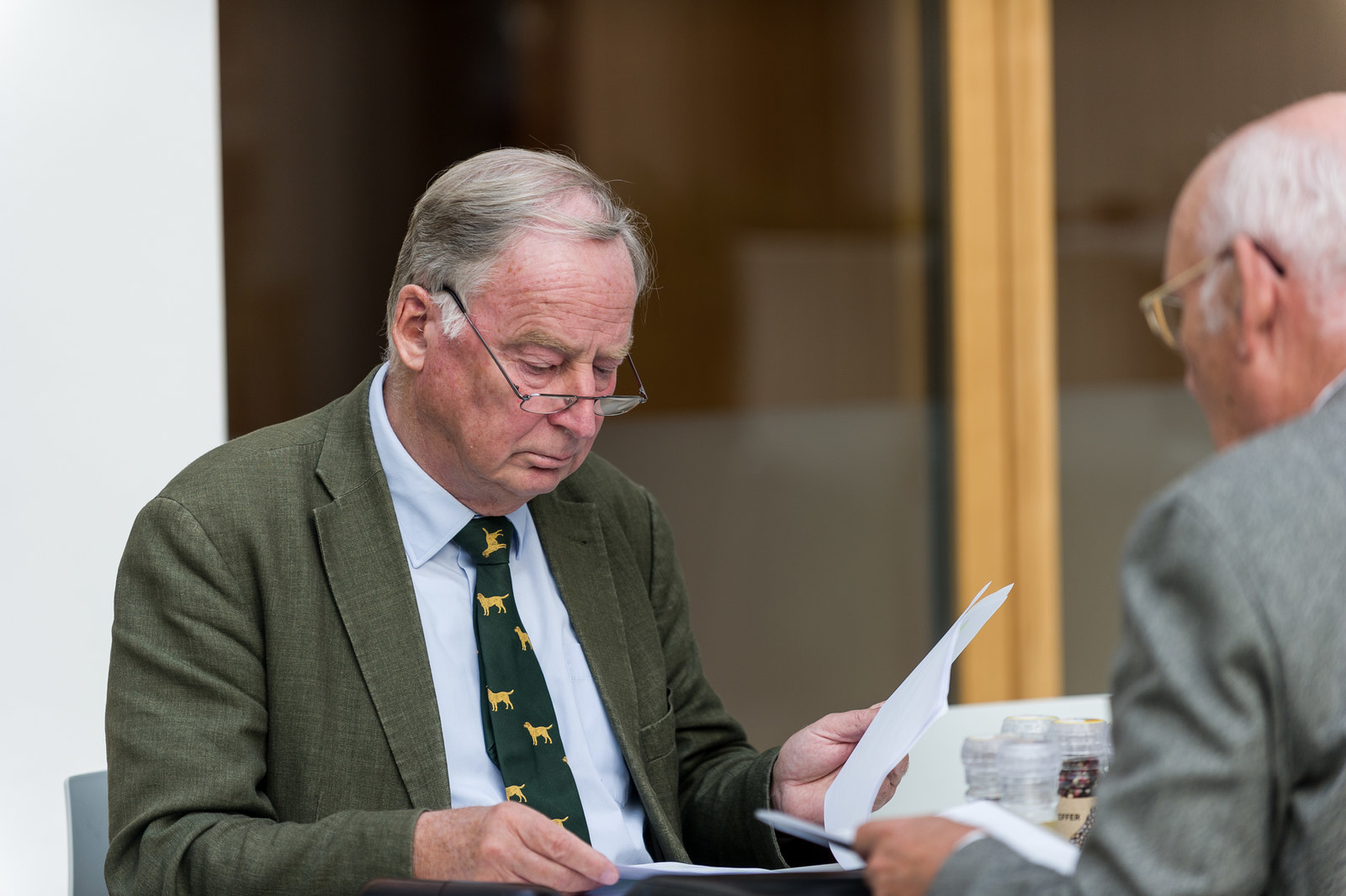 Aug. 29, 2017 — Dog tie.
May 15, 2017 — Dog tie.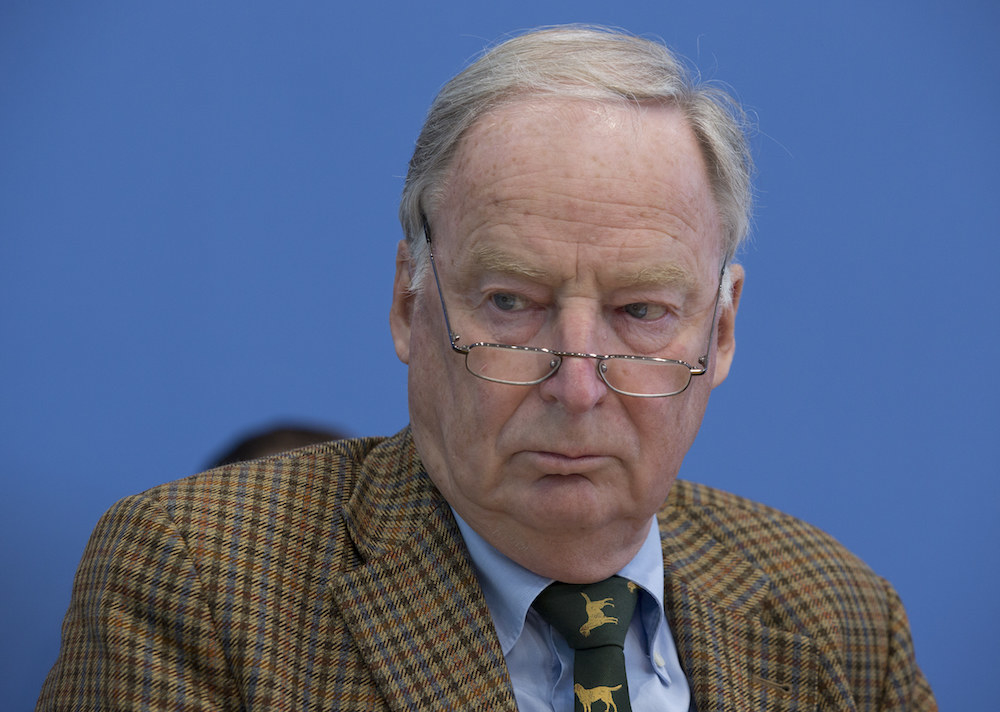 April 23, 2017 — OK, so, he is NOT wearing the dog tie here. But he's not wearing a tie at all. Still doesn't prove he owns another tie. Moving on.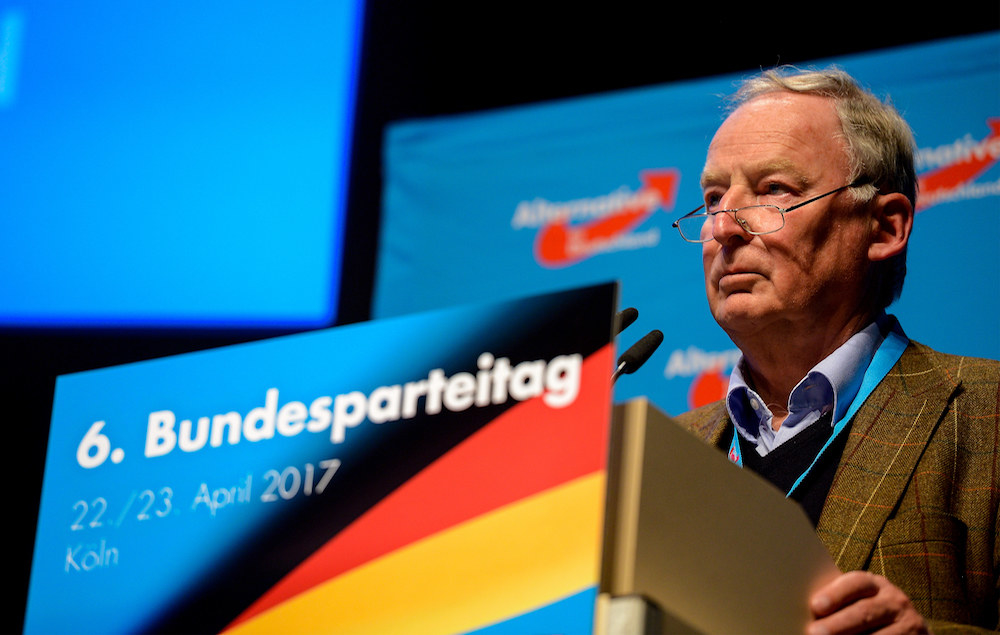 Feb. 12, 2017 — Gauland casts his vote for president. Wears dog tie.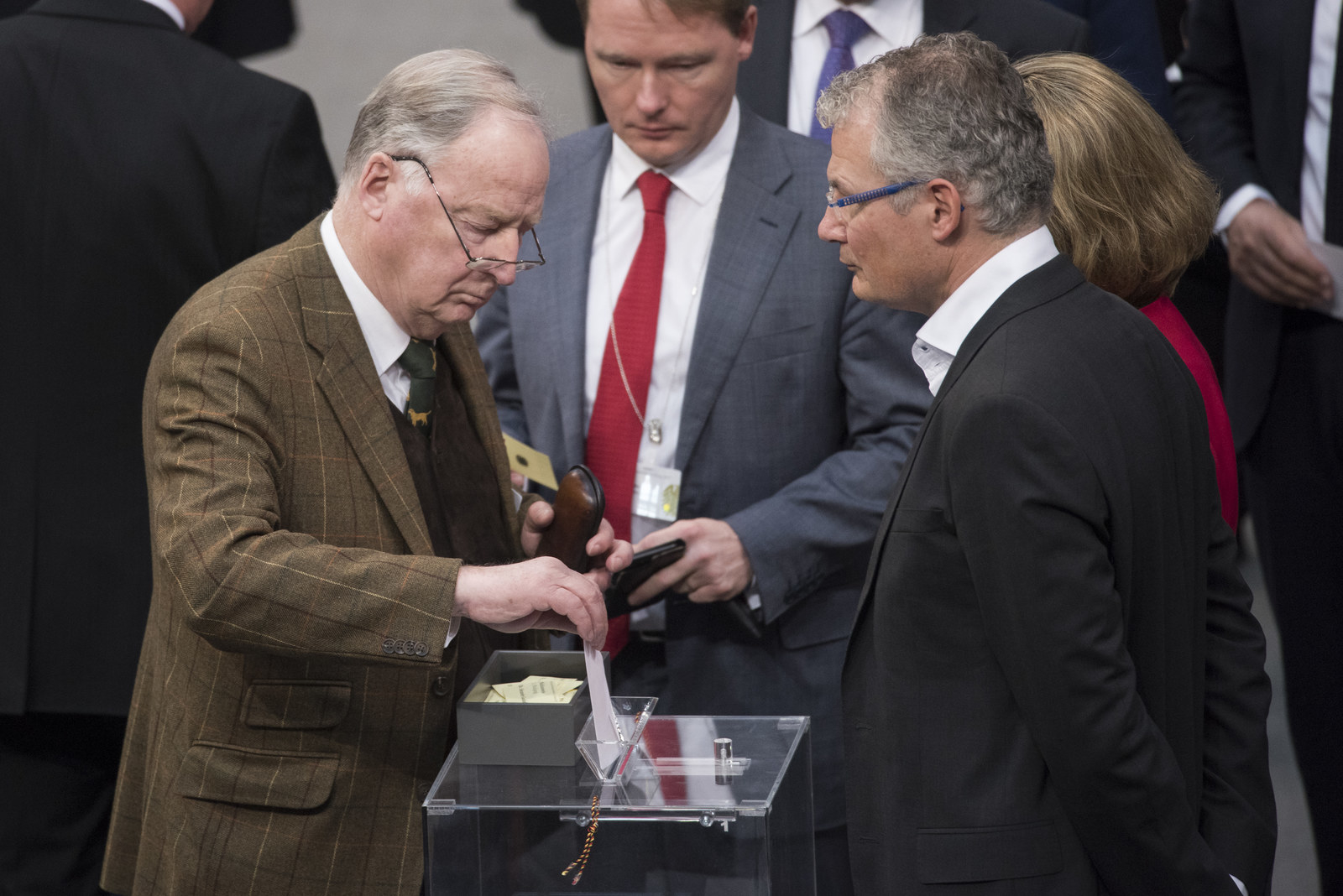 Sept. 4, 2016 — Gauland kind of drops off the radar for a bit towards the end of 2016, but here he's watching the result of the German state elections. Dog tie is there too.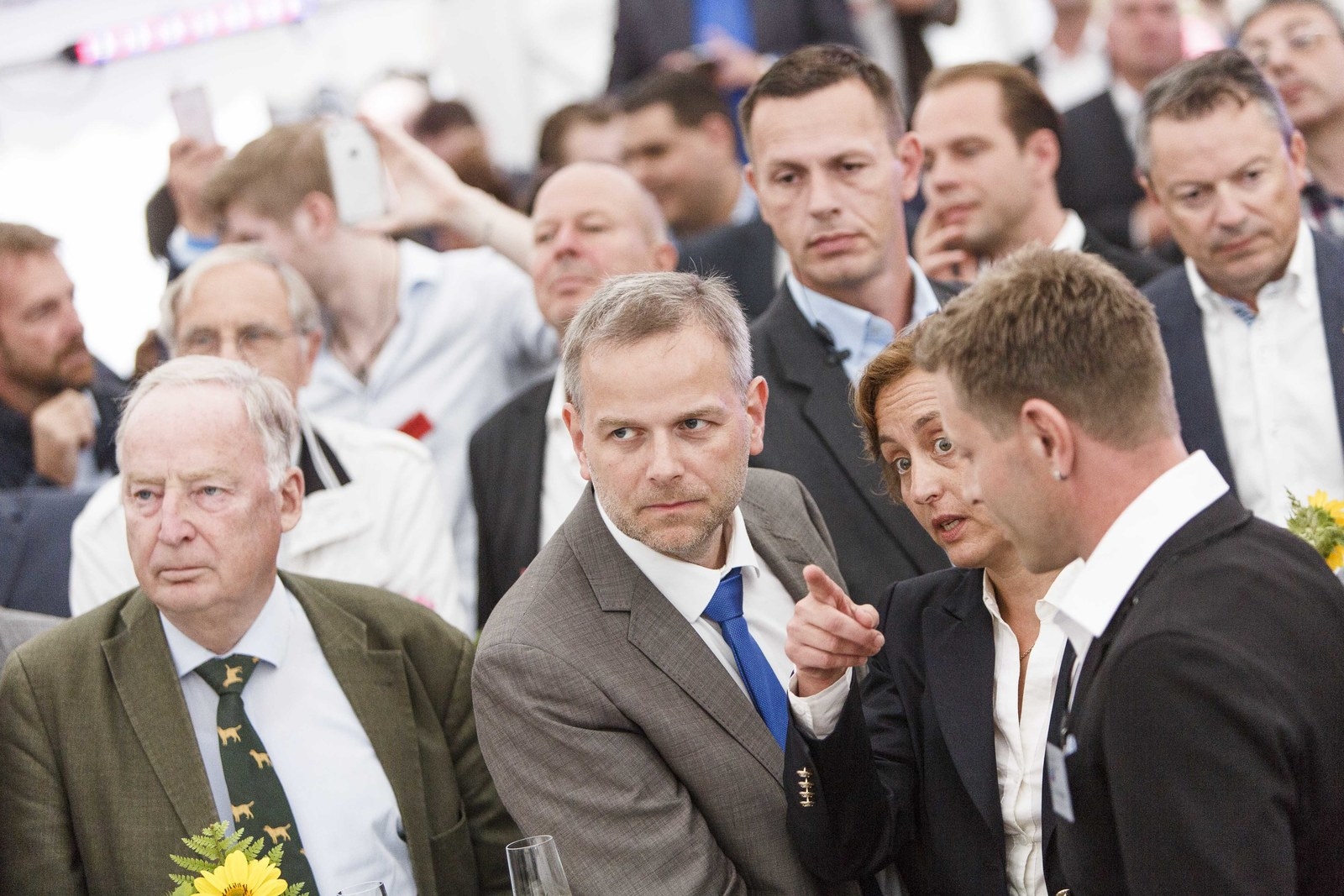 April 30, 2016 — OK, I bet you're thinking there's no dog tie here, right?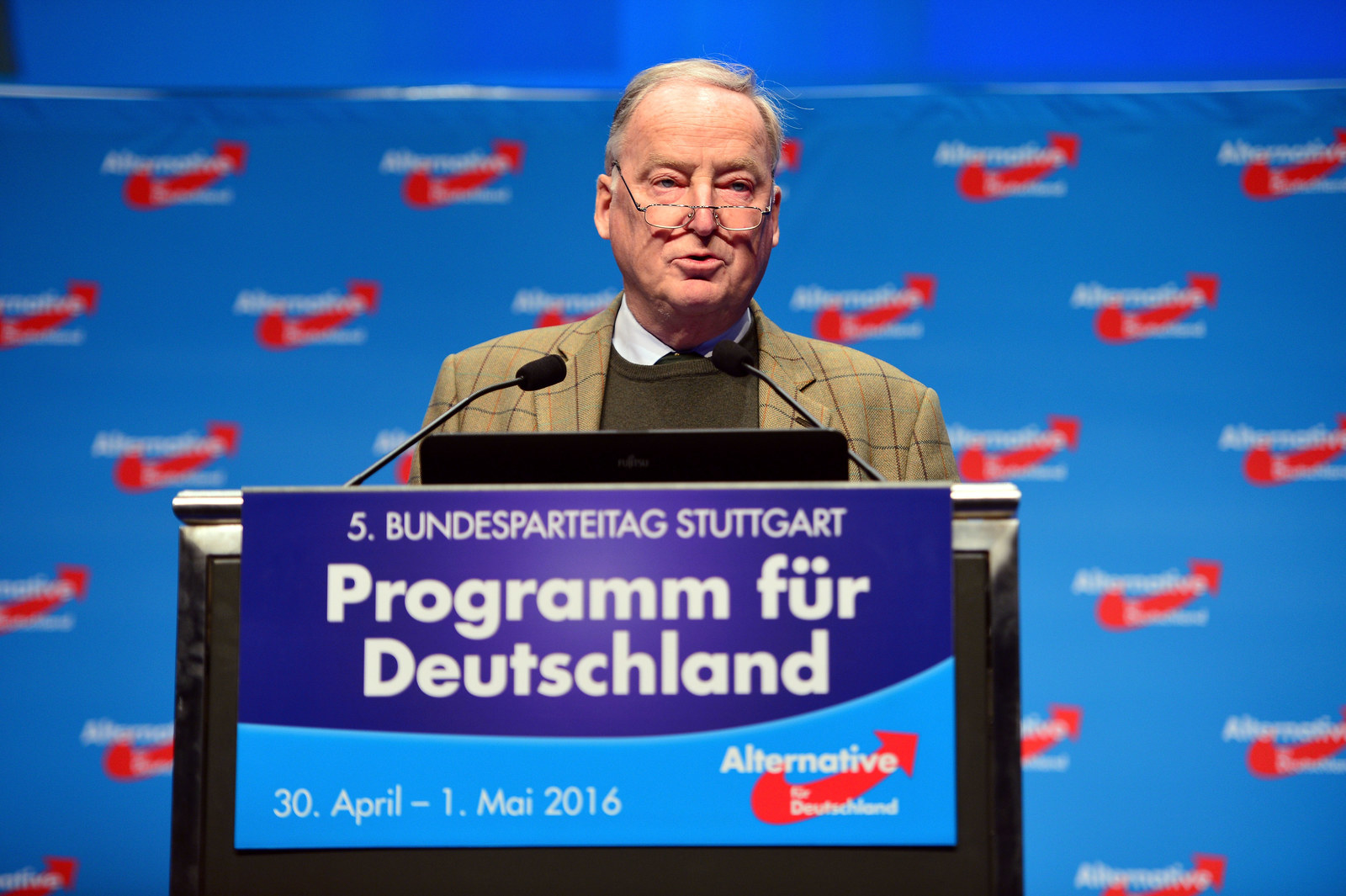 ENHANCE! DOG TIE!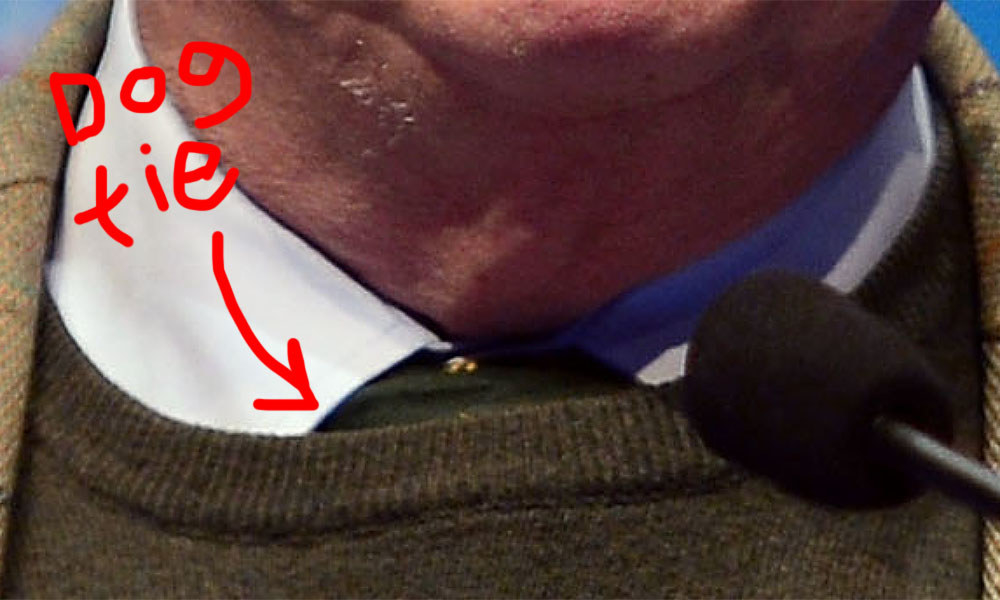 March 14, 2016 — Dog tie.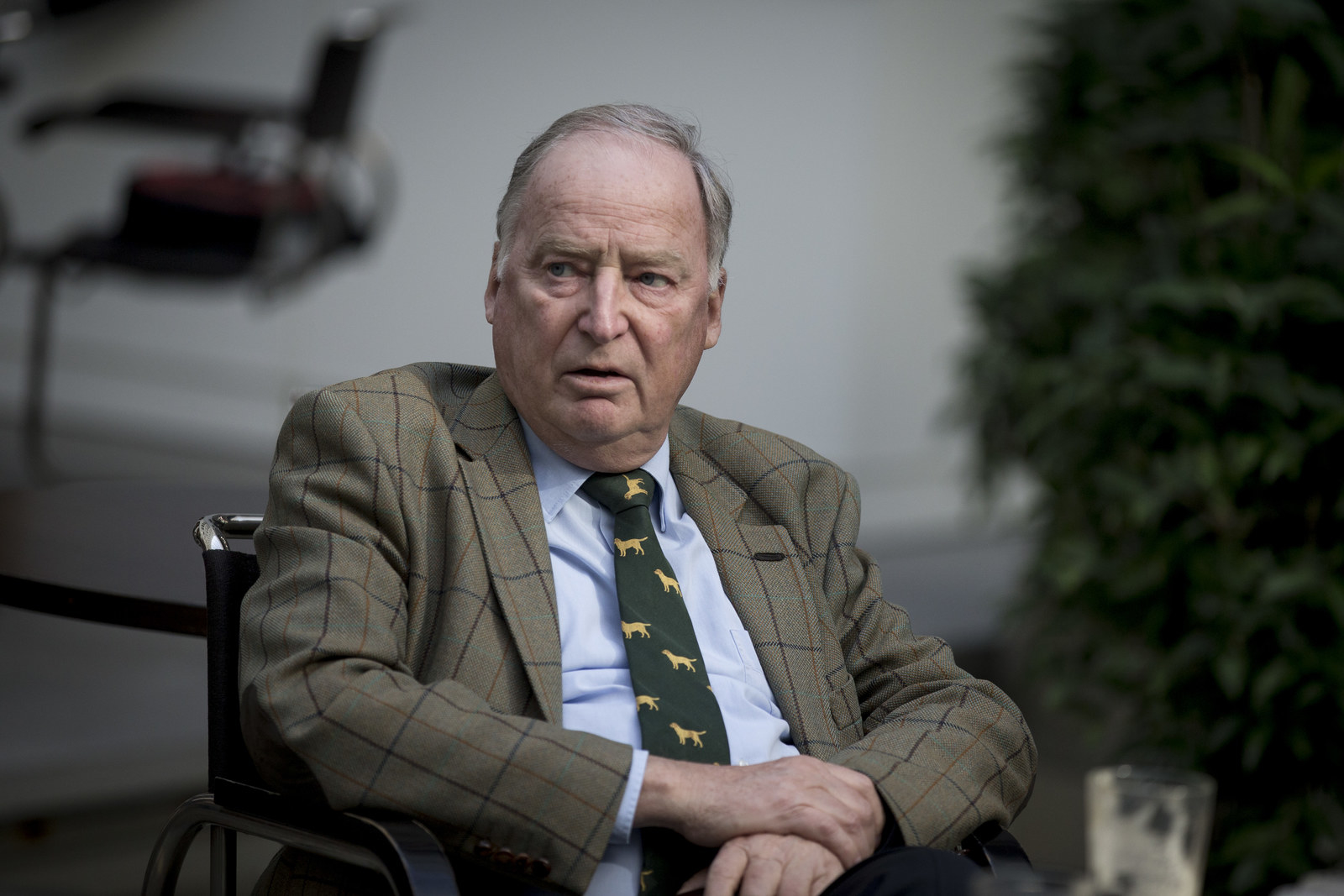 March 11, 2016 — No tie. Hmmm.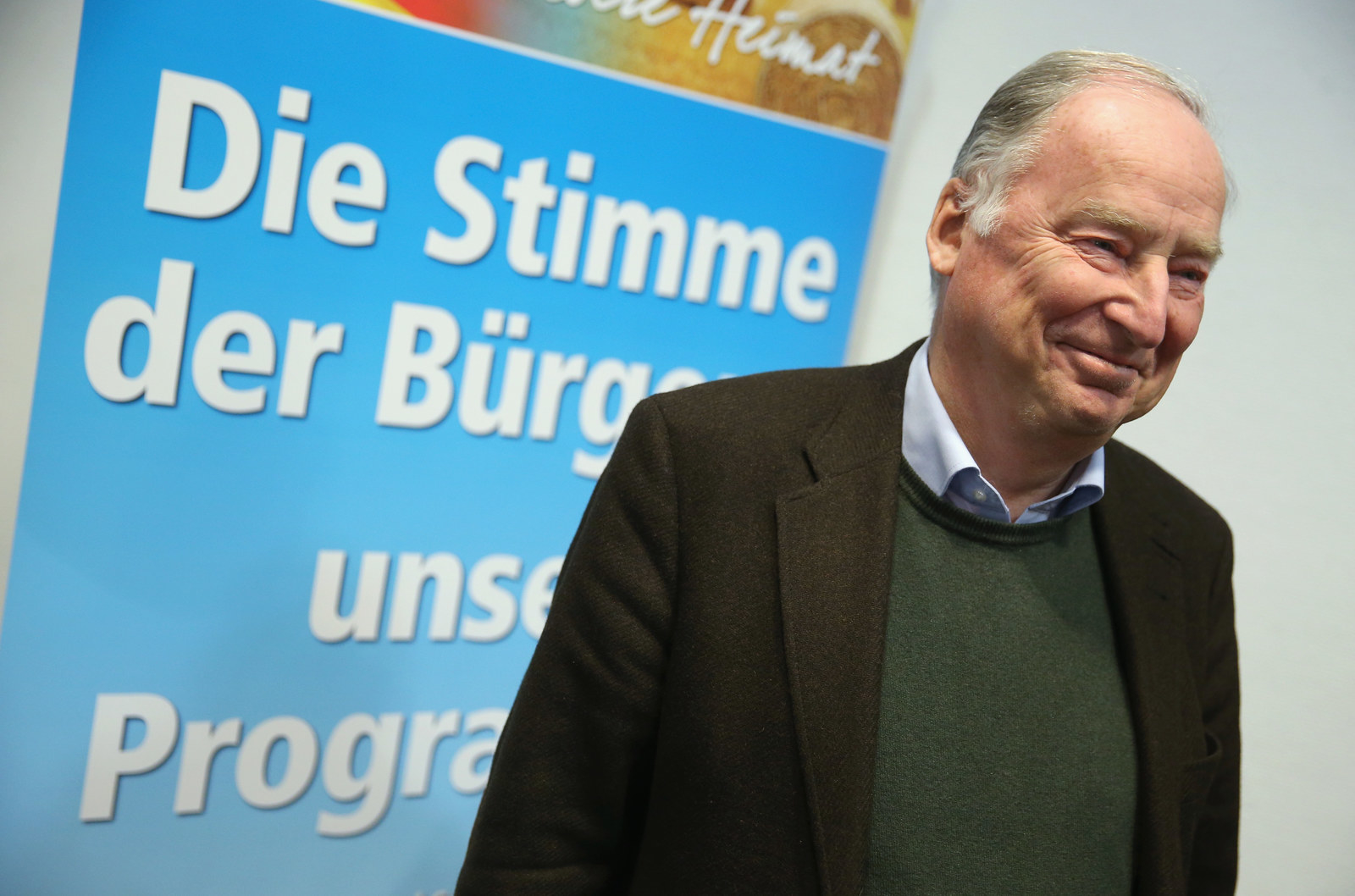 Sept. 1, 2015 — Dog tie!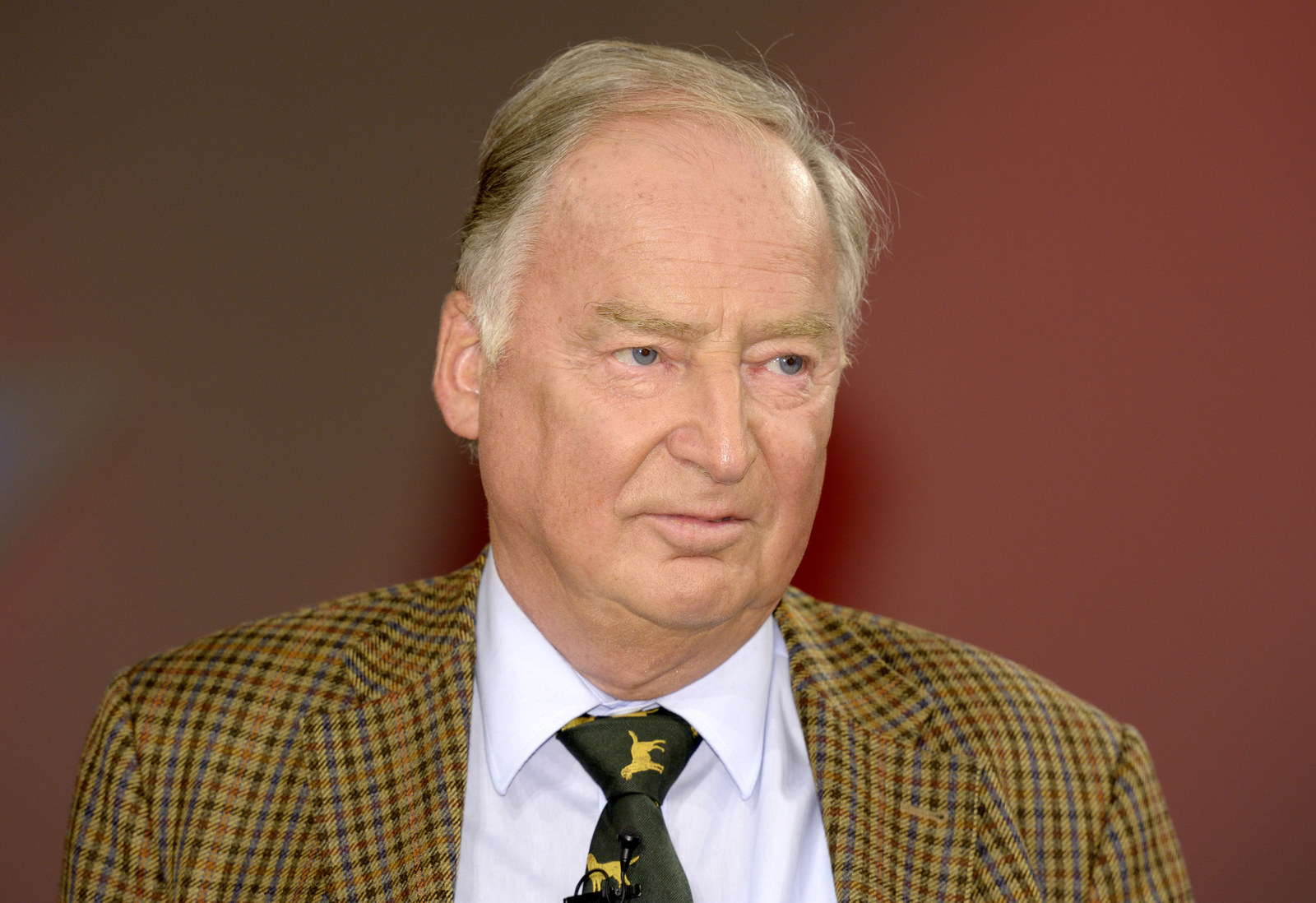 Aug. 19, 2015 — No tie!
July 10, 2015 — Dog tie!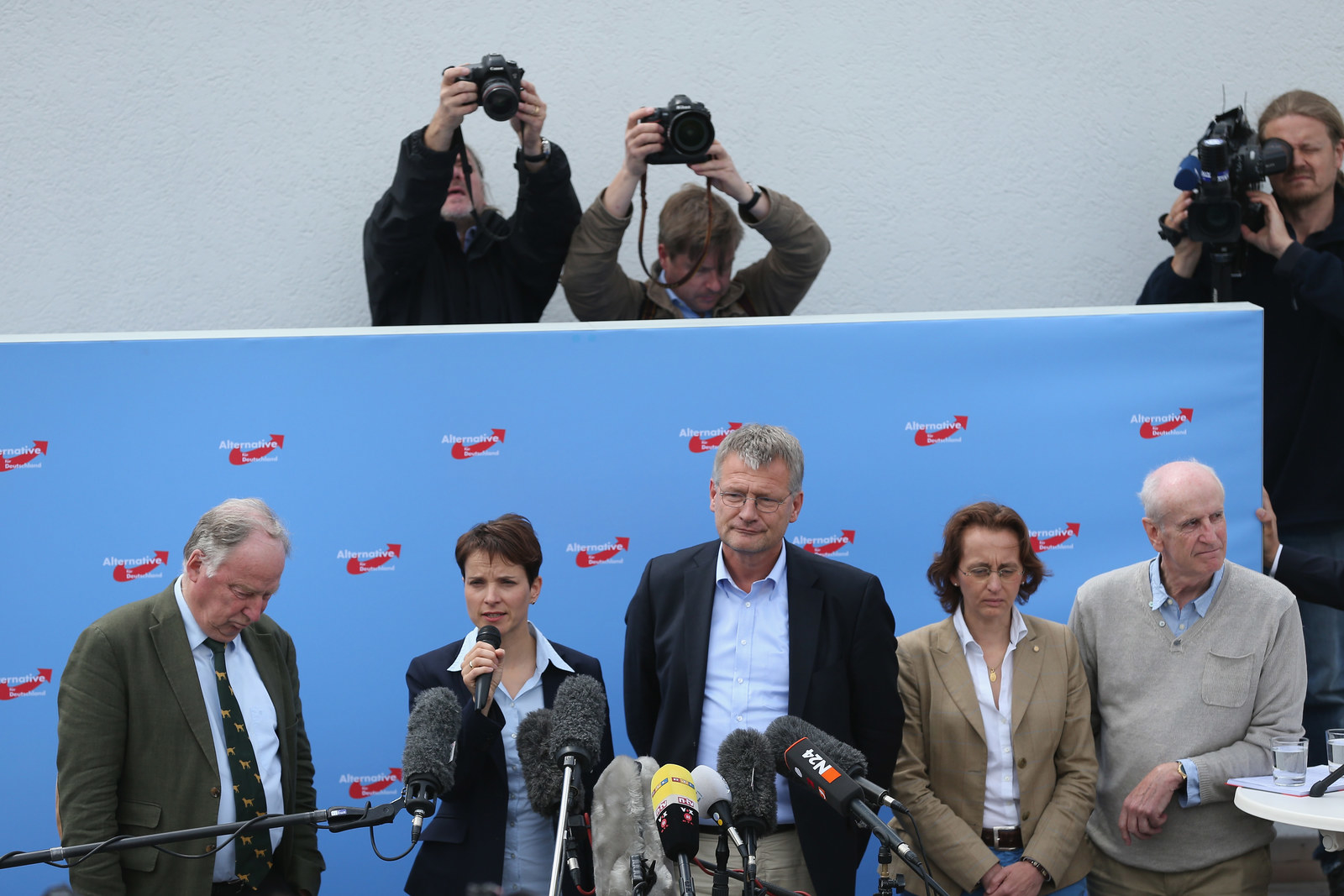 July 4, 2015 — Dog tie.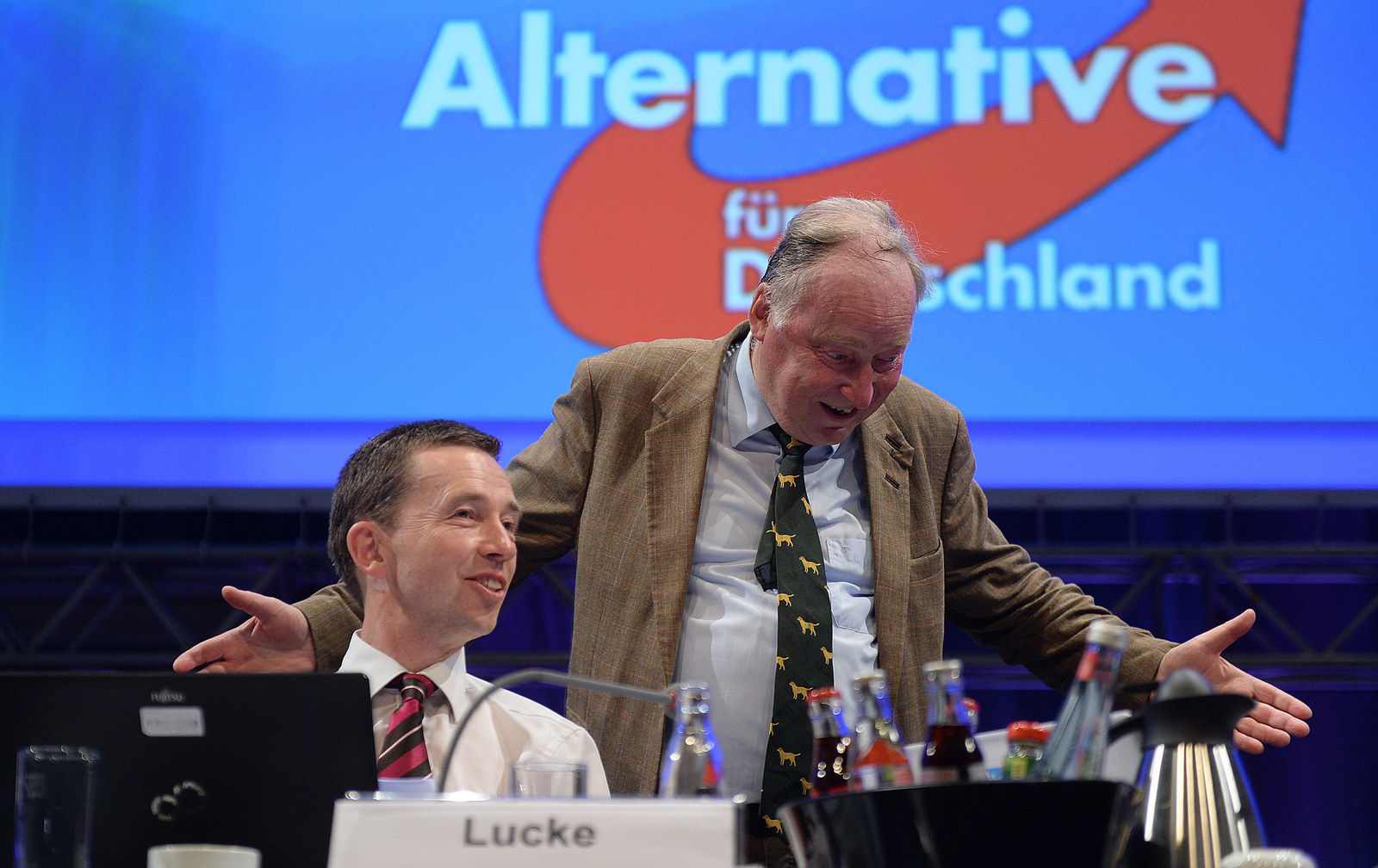 Jan. 18, 2015 — WHOA WHOA WHOA. Guys, this is huge. As far as we can tell, Gauland did at some point own a second tie towards the end of 2014.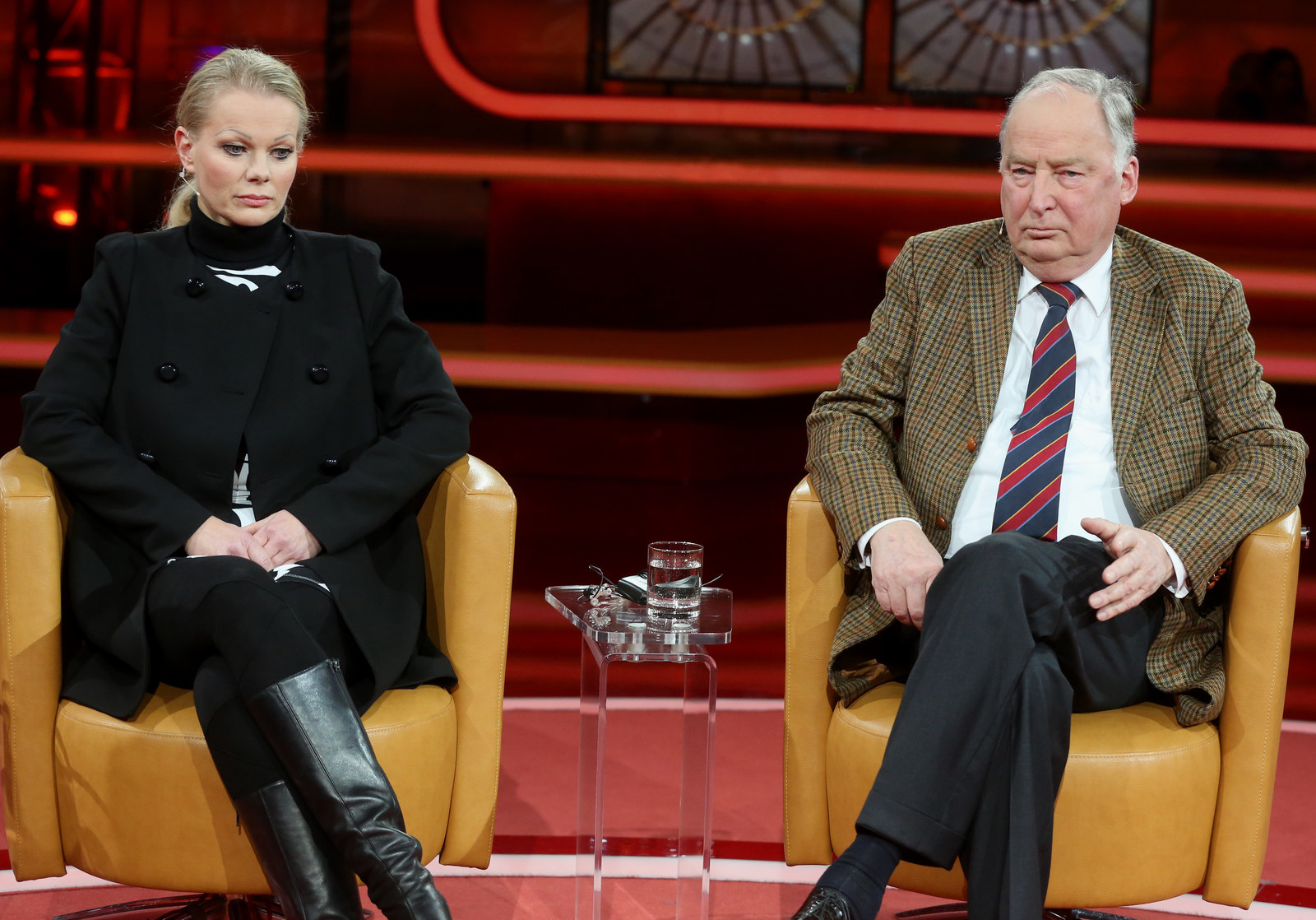 Sept. 15, 2014 — Different tie.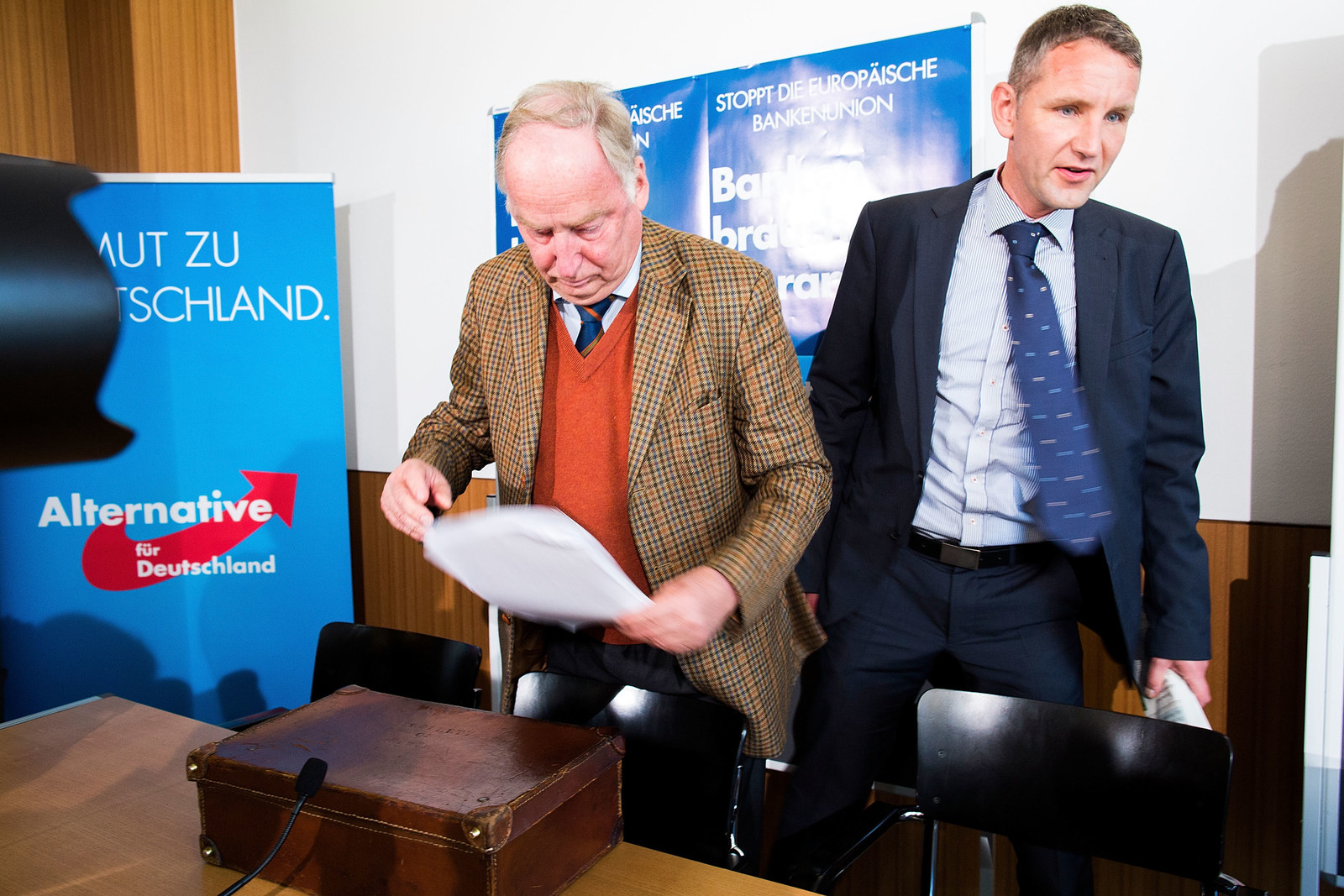 Sept. 1, 2014 — It seems as though in the autumn of 2014, Gauland was experimenting with some kind of blue and red stripey number.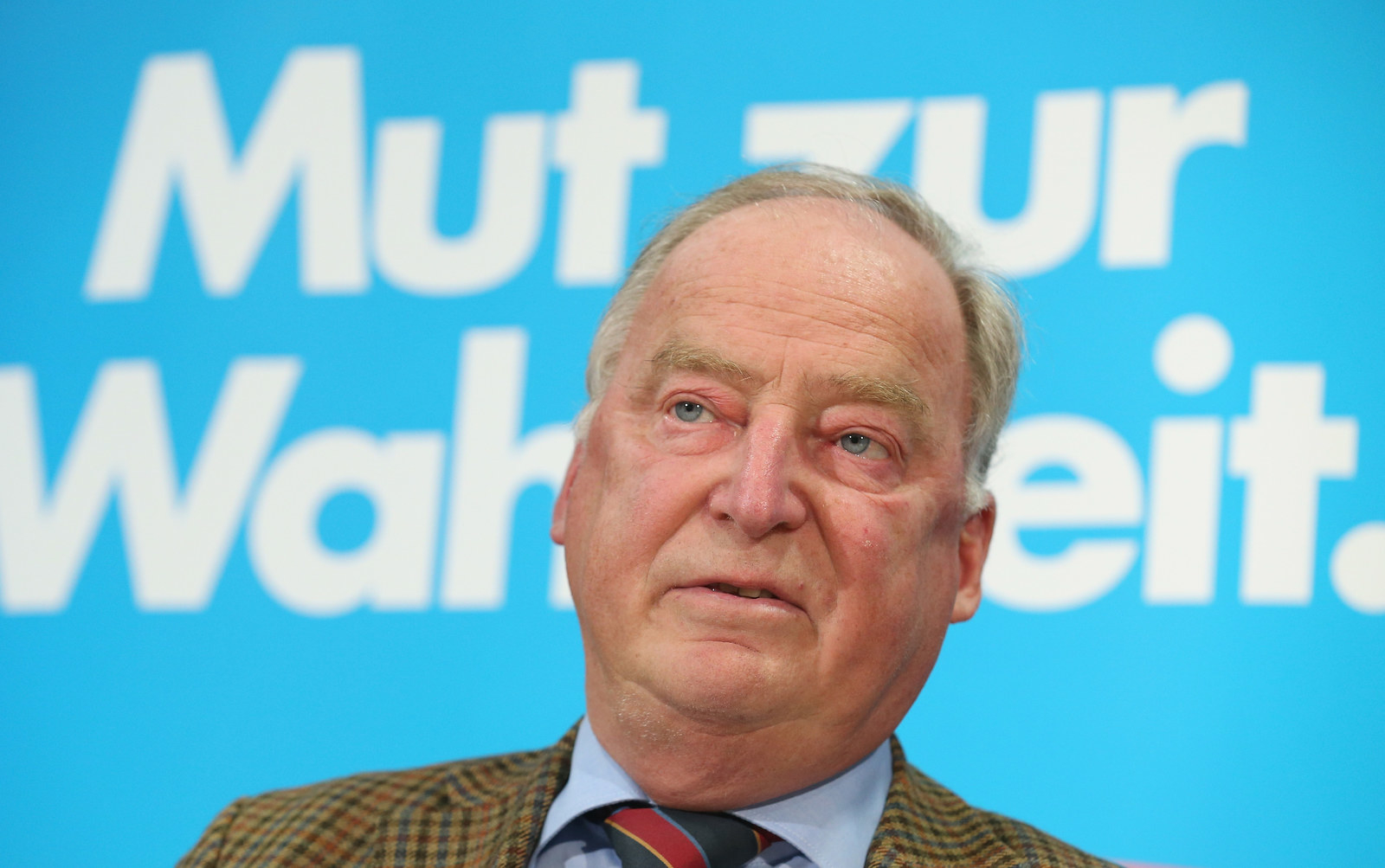 May 14, 2014 — Stripey tie.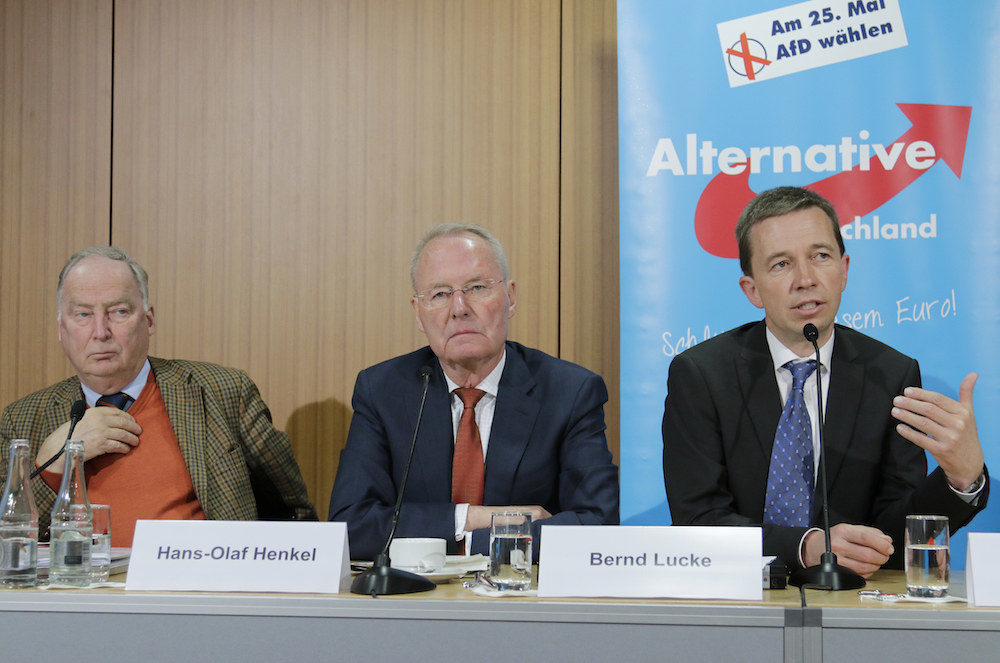 April 9, 2014 — But, don't worry, the dog tie appears again around April 2014. After that the Getty archive gets pretty sketchy.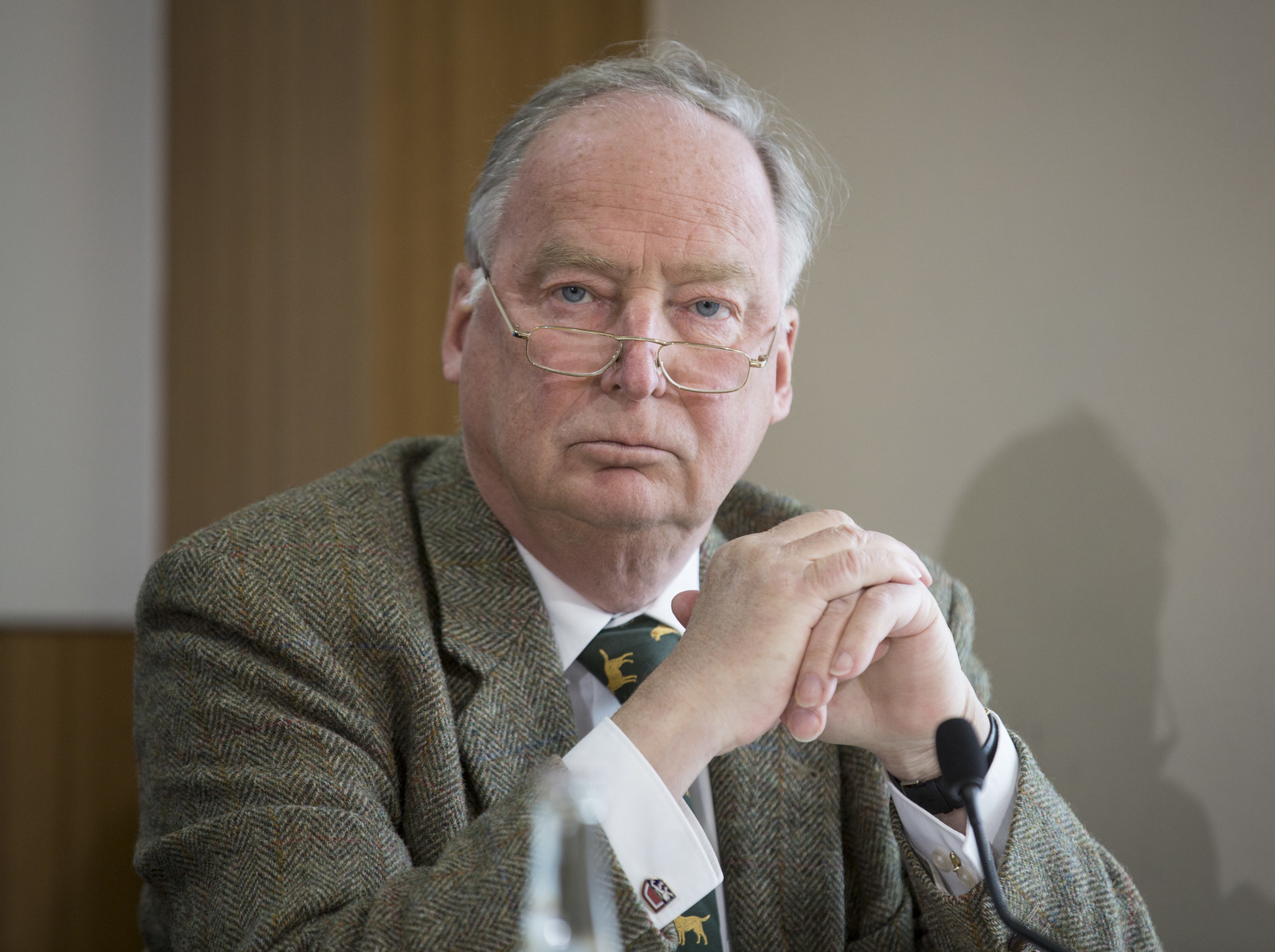 In summation: