ABC News Producer Don Ennis Is Now Dawn Ennis, Comes Out As Transgender
Don Ennis, a producer at ABC, announced today that she is beginning a new era in her life as a woman.
Don Ennis, a top producer for ABC News in Manhattan, announced last week that she was changing her name to Dawn Ennis.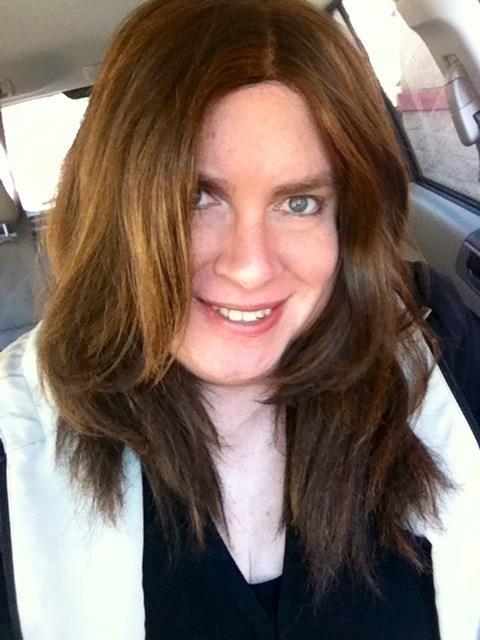 The 49-year-old parent of three is leaving a wife of 17 years. Ennis attributes the desire to live as a woman on an unusual hormone imbalance caused by hormone therapy Ennis' mother gave her as a child.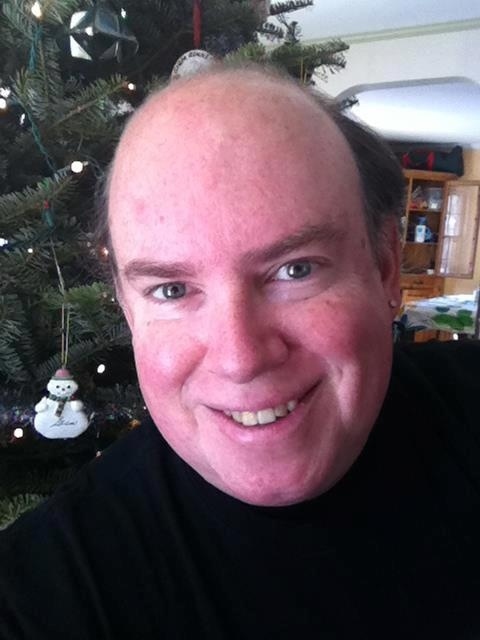 Ennis said she suffers from an "unusual hormonal imbalance," and blames her mother, who fed her female hormones as a child to prolong a commercial acting career. The hormones made the little boy look and sound young, but Ennis said she eventually developed breasts.

Doctors can't explain or remedy her condition, and she's been undergoing hormone-replacement therapy to maintain "mysteriously a more female than male body."
Dawn has been incredibly forthcoming about her decision, maintaining it's not a midlife crisis or her playing dress-up, but a very conscious and important decision she's made.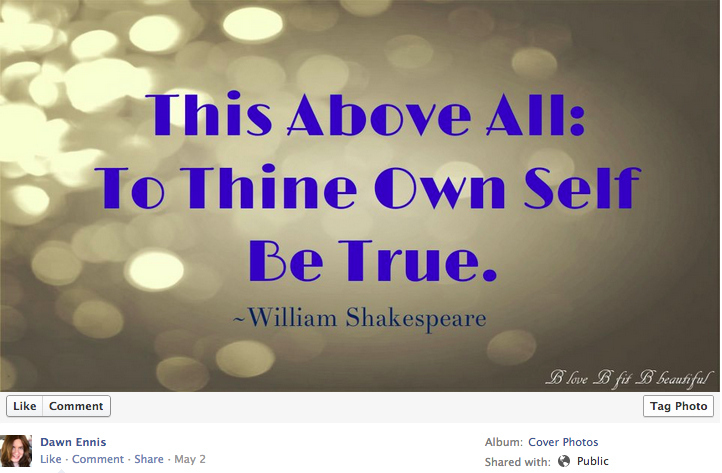 The responses on her Facebook have been fairly supportive.

To announce the big switch, Dawn brought cake and glitter to her Manhattan office on Friday. She also received a letter of support from ABC News President Ben Sherwood.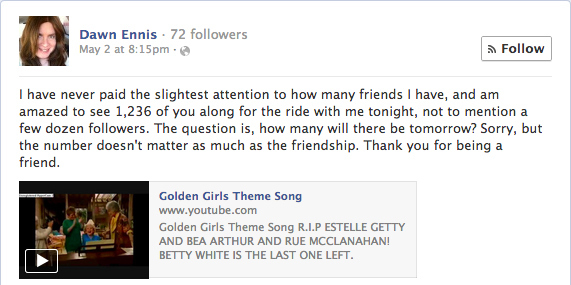 Best of luck, Dawn!