After going dark for more than a year amid accusations on social media of soliciting and distributing nude images of his adolescent fans, a Minecraft YouTuber named Marcus Wilton, better known online as LionMaker, has resurfaced.
His quiet reemergence is happening at a pivotal moment for how YouTube moderates its platform and for how society at large deals with allegations of sexual abuse.
Before Wilton's disappearance, his LionMakerStudios YouTube channel had around half a million subscribers, with more than 30 Minecraft videos numbering view counts in the millions. But rumors circulated in chat rooms for Minecraft — considered one of the most popular video games of all time — about Wilton's behavior toward his young fans.
Things came to a head in December 2015, when Wilton confessed in a series of now-deleted tweets to having a sexual relationship with a UK-based YouTuber named Paige, known as Paige the Panda online, when she was underage — and to posting nude images of her on the platform. Wilton, who has yet to be formally charged with a crime, met Paige when she was 14. After the tweets were deleted several hours later, Wilton claimed he had been hacked.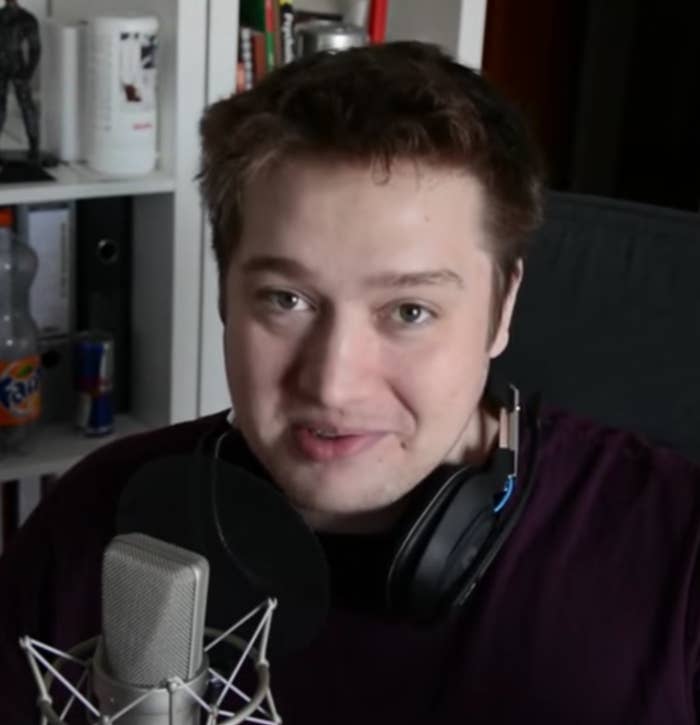 And two months ago, a British YouTuber named Colossal tweeted a screenshot of an email Wilton wrote where he confessed to having had a sexual relationship with the underage girl. Paige, now 18, requested to have her last name withheld for privacy reasons and declined to comment.
After Wilton's 2015 Twitter meltdown, the online backlash mounted. Allegations from two more minors accusing Wilton of sexual harassment and abuse would surface in a Vice article. Wilton denies both accusations. But what would play out online would lead to police in both Belgium and the UK investigating him for distributing child pornography and statutory rape.
Wilton has spent the last several months in a psychiatric hospital outside of Antwerp, Belgium, as part of the police investigation that has been open for the better part of the last year. He told BuzzFeed News that, before that, he spent 10 months in detention as part of a Belgian legal process called arrest huis, where law enforcement can hold you for a period of time out of fear that you may be a danger to society or tamper with evidence pertaining to their investigation. BuzzFeed News has reached out to Belgian police for comment.
Initially, Wilton tried to continue making videos, which became darker and darker, littered with threats of legal action against any YouTuber who accused him of using his status in the Minecraft community to prey on his underage fans. Then, around June 2016, Wilton's online presence vanished. He scrubbed his YouTube account of all the troubling videos he had made. He stopped tweeting. The LionMaker Instagram stopped posting. And it seemed as though he had finally left the community — that is, until now.
"LionMaker is recovering from a rough couple of years. He will be back healthy and strong for you cubs."
In November 2017, his channel suddenly started uploading videos again — albeit without Wilton in front of the camera. The new host, a 23-year-old friend of Wilton's from California who goes by THExSERGEANT, wrote in a comment on a recent video, "LionMaker is recovering from a rough couple of years. He will be back healthy and strong for you cubs. For now I have contacted some of his supporters and we are making some vids to keep you guys entertained."
The activity on the channel seemed to hint at an eventual LionMaker comeback. However, last month, Wilton's main channel and a backup with 42,000 subscribers he was populating with videos both went down. YouTube has not responded to a request for comment about why. He's now trying to populate a new one with videos and has gained 1,000 followers on it in the last month.
Meanwhile, the world is reckoning with the global #MeToo movement as it continues to expose the sexual misconduct of powerful men across every industry. And YouTube is currently dealing with public outcry over how it moderates children's content following writer James Bridle's viral Medium post in November.
The platform is cracking down on videos featuring children in compromising, predatory, or creepy situations. It's reportedly deleted 150,000 videos. At the end of last year, YouTube pledged to hire 10,000 moderators to more thoroughly patrol the platform for inappropriate content. But as the controversy around YouTuber Logan Paul's recent "suicide forest" video has proved, YouTube's moderation of children's content is quickly turning into a crisis for the company.
But the kind of abuse Wilton is now publicly admitting to is more insidious and more difficult for both law enforcement and platforms like YouTube to deal with. Wilton is one of several well-known Minecraft players to be accused of using their YouTube fame to engage in sexual misconduct with underaged fans over the last few years.
Minecraft is owned by Microsoft, but its top players draw shockingly huge fanbases on YouTube, a platform owned by Google. According to Seuscraft, the top three Minecraft YouTubers — none of whom have been publicly accused of sexual misconduct — all have over 10 million subscribers.
Players typically meet one another in-game, but then move the conversation over to Skype, also owned by Microsoft. And when it comes to players meeting in person, Minecraft conventions are similarly disjointed, run by different events companies with differing rules and standards about who gets invited. The largest convention, MineCon, drew 12,000 attendees this year. Minecraft players are spread all over the world, which can make dealing with any sort of criminal activity within the community a legal nightmare.
As of 2017, the game has 55 million active registered users. The age of the average Minecraft player is between 28 and 29, but the game has an absolutely massive underage community.
Wilton said he was introduced to the wider Minecraft community by a Los Angeles-based Minecraft player named Dana Iniguez in 2013. Iniguez and her husband, Manuel, set up the server for the NF Family Foundation, a charity they started to support families dealing with neurofibromatosis.
"We were contacted by these huge YouTubers who had millions of subscribers and, like I said, we didn't know any of them, or what they did, but they basically came in and said, 'Hey, you know, we'd be willing to come in, play on the charity server,'" she told BuzzFeed News.
Soon after meeting other YouTubers on Iniguez's server, Wilton started recording a series called "Crafting for YouTubers" where he interviewed other people on the platform. "That's how he got connections with pretty much everyone," said Matt Guggenbiller, a Minecraft YouTuber known as oPryzeLP who was close with Wilton.
Iniguez said she noticed Wilton had a close relationship with then–14-year-old Paige the Panda. Iniguez said the girl began messaging her about how she had romantic feelings toward Wilton.
"I just had a really bad feeling about everything."
The last time Iniguez and Wilton spoke was March 2015. She said it was during one of their final conversations that she began feeling concerned enough to file a formal complaint — which BuzzFeed News has seen — with the FBI in August 2015.
"I just had a really bad feeling about everything," Iniguez said.
Sasha Steel, an American living in the UK who goes by "QUEEN CAMELOT X" online, and her husband, Richard, have a channel with a couple thousand subscribers. Steel and her daughter play in a Minecraft group with other kids. She told BuzzFeed News that in December 2014, a member of her Minecraft crew told her that Wilton had asked them repeatedly for nude photos.
"There is a young man who was a part of our group who ended up leaving our group because he was exceptionally scared of LionMaker," Steel said. "He couldn't sleep at night, he was having toilet problems because of it — he was a 14-year-old boy."
Rumors continued to circulate among the Minecraft community about Wilton's behavior. The controversy at the time made Guggenbiller remember a group video call he was in with Wilton from the previous spring.
Guggenbiller, US-based Minecraft players David Hagan and Nikolas Coniglio, and UK-based player Oliver Broadbent told BuzzFeed News that they were all on a call with Wilton one night when they say he began fondling himself.
At the time, Guggenbiller, Hagan, and Broadbent were of age, but Coniglio was 15. "Fondling, yeah, whatever, but he was doing it for, like, three minutes and he was being really fucking weird," Guggenbiller said. He said that he didn't see Wilton's genitals.
Guggenbiller said that Wilton started sending suggestive messages to Coniglio, the youngest of the group.
"He was messaging Nico, asking him for sex, Skype sex," Guggenbiller said.
Wilton denied that he ever sent sexually suggestive messages to Coniglio, saying that the Skype call was harmless. "I was drunk, they were making fun of me, I was pretending to flex my muscles," he said.
The whole evening felt weird enough that Guggenbiller said he decided to take screenshots, which were provided to BuzzFeed News, and hold on to them.
"Yeah, it was a little weird, it was a little freaky. I just, like, tried going with it, thinking it was a joke, but then he, like, kept persisting," Coniglio told BuzzFeed News. "So it was like, OK, it's not a joke."
On the evening of June 12, 2015, Wilton allegedly messaged two children, asking them for nude photographs. One of them was 16-year-old Stephen Cheenks. Cheenks told Vice's Motherboard that Wilton offered him $500 for full-frontal, naked images of himself. Cheenks posted on YouTube a recording of a PayPal employee confirming that $500 had hit his account on the date in question. Cheenks declined to comment for this story, wanting to move past his experiences with Wilton.
Wilton denied ever paying Cheenks for nude photographs and said the money was for graphic design work. "That $500 was something that I had already sent him a couple times for graphic designing, for graphic things, and that specific time that he's saying that I supposedly sent that to him for nudes, that's never been, it's never been concretely shown that that's what happened," he said. "I had a very good, normal, healthy relationship with that boy."
Wilton allegedly sent messages that same night to a 12-year-old, Chantelle Wiseman. The Wiseman family, originally from the UK, live in a small town in Belgium. Chantelle's mother, Suzie, told BuzzFeed News that Chantelle ran down the stairs that night saying her favorite YouTuber had sent her a message on Skype. Suzie Wiseman said that she decided to send Wilton a message back from her daughter's account.
"I said, 'First of all, hi, this is Suzie, Chantelle's mom, I'm sorry, but I'm an overprotective parent, you've got to get past me first.' And he was polite and cordial and so on," Wiseman said.
Then Wiseman asked Wilton to verify that it was actually him. She asked him what kind of fan art Chantelle had sent him previously. He said he thought he remembered that it was a lion. As he was talking to Wiseman on Skype, however, Wilton allegedly direct messaged Chantelle on her Twitter account.
"He was talking to her on Twitter DMs, thinking he was holding two conversations with one person," Wiseman said. "He said, 'Do you always pretend to be your mother?' That wasn't the smartest of moves for him."
Then, Wiseman said, Wilton allegedly asked Chantelle for nude photos of herself — not realizing it was her mother he was talking to on both accounts. Afterwards, Wilton tweeted that his Twitter was hacked.
Wiseman said she contacted her local police department in Belgium, which she said told her that she had to contact Swedish police because that's where Wilton was living at the time.
"The local police have to contact a Swedish central authority, who then have to contact the Belgian central authority, who then have to ask the Belgian local police to deal with it," she said.
Wiseman took her allegations to Twitter, where she caught the attention of Iniguez. Wilton's fans, as well as other YouTubers in the Minecraft community, came to Wilton's defense on social media.
"Suzie came out with all this stuff saying he had asked her daughter for nudes. I just about died," Iniguez said. "I went to Suzie and I said, 'Look, here's all my information. If you can get the investigators to contact me, I am more than happy to tell them what I know.'"
Wilton denied soliciting naked photos from Chantelle Wiseman. "That for me — Chantelle — is the beginning and the spur of something that I still today don't understand how that came about," he said. "When I called with the mom, I had that mom on the phone, I spoke to her, I told her, 'Look, I don't know what exactly it is that is going on, but I can reassure you that this is not me, I did not do this.'"
Wilton also said that screenshots of him direct messaging Chantelle, asking for nude photographs, that circulated on social media after the incident were fake.
"[Chantelle] had already been upset by the realization that her dream Minecrafter — who actually wanted to contact her — only wanted nude pictures. So she'd already been shattered, anyway. And then, three months' worth of every Tom, Dick, and Harry calling her out for everything," Wiseman said.
Wiseman said that she had spent the summer contacting Minecraft convention sponsors and all of Wilton's partners, informing them of the sexual abuse allegations.
"I emailed them and I told them I thought it was disgusting — and they explained that they were contracted and there was legal obligations — and gave them information about the police detail," Wiseman said.
She said that police in Belgium, where she had filed a police report, have a secrecy law, so partners couldn't get any information about the allegations she had made against Wilton.
Iniguez did the same. She said she was afraid of what Wilton might do at a convention, so in July of 2015, she contacted Phil Hammon from Multiplay, the company that does event management for both Insomnia and MineCon conventions, warning them about Wilton's behavior.
"I had contacted the conventions because, at the time, I was going to Insomnia. So after I realized, OK, what if? Because it starts to become scary when you think about what was he telling me," Iniguez said.
Iniguez said she was invited to go to MineCon by Microsoft, where Wilton also appeared, though not as a guest. It was there that Wilton had another Twitter meltdown.
Iniguez believes it was because he wasn't being acknowledged by the other big Minecraft YouTubers in attendance.
"After hours of events with Microsoft and [4J Studios], we'd all get together at the hotel bar and sit and eat, and he was not invited to those," Iniguez said. "He was, in fact, told not to come to those. He didn't like that, so, of course, because he wasn't allowed to come where all the rest of the big YouTubers were, that's when he, once again, made a scene and started tweeting."
"I got the tickets, I went there, I met fans, I met the YouTubers, and it was an enriching experience — it was a beautiful experience and there was nothing weird about it," Wilton said.
In a series of now-deleted tweets, Wilton expressed anger over the growing list of accusations against him, mentioning Iniguez and her husband's Twitter accounts by name.
"It's sickening how heartless most are, yet have the pretense they care… I put my heart into this! I don't justify mistakes, I embrace them," Wilton wrote. "On top of that, I have to deal with fabrications and hate by insecure individuals that just can't move on."
According to chat logs given to BuzzFeed News, in August, after Wilton's behavior on Twitter at MineCon, Iniguez spoke with Multiplay's Phil Hammon again. She said Hammon told her they could not stop Wilton from attending Insomnia 55 later that month. "If anything happens at the event I have enough security to deal with him," Hammon wrote. Wilton did not attend Insomnia 55, however.
Hammon provided BuzzFeed News with a statement from Multiplay saying it has removed YouTubers from its events following reports of sexual misconduct and will continue to do so.
"While we don't discuss policies publicly, we do enter into regular dialogue with attendees," a Multiplay spokesperson said. "We can confirm that those accused of sexual misconduct will be removed from official programs and requested not to attend festivals until a full inquiry can be completed. Once complete, content creators will be reintroduced to festival line-ups, or banned from attendance, whichever is appropriate."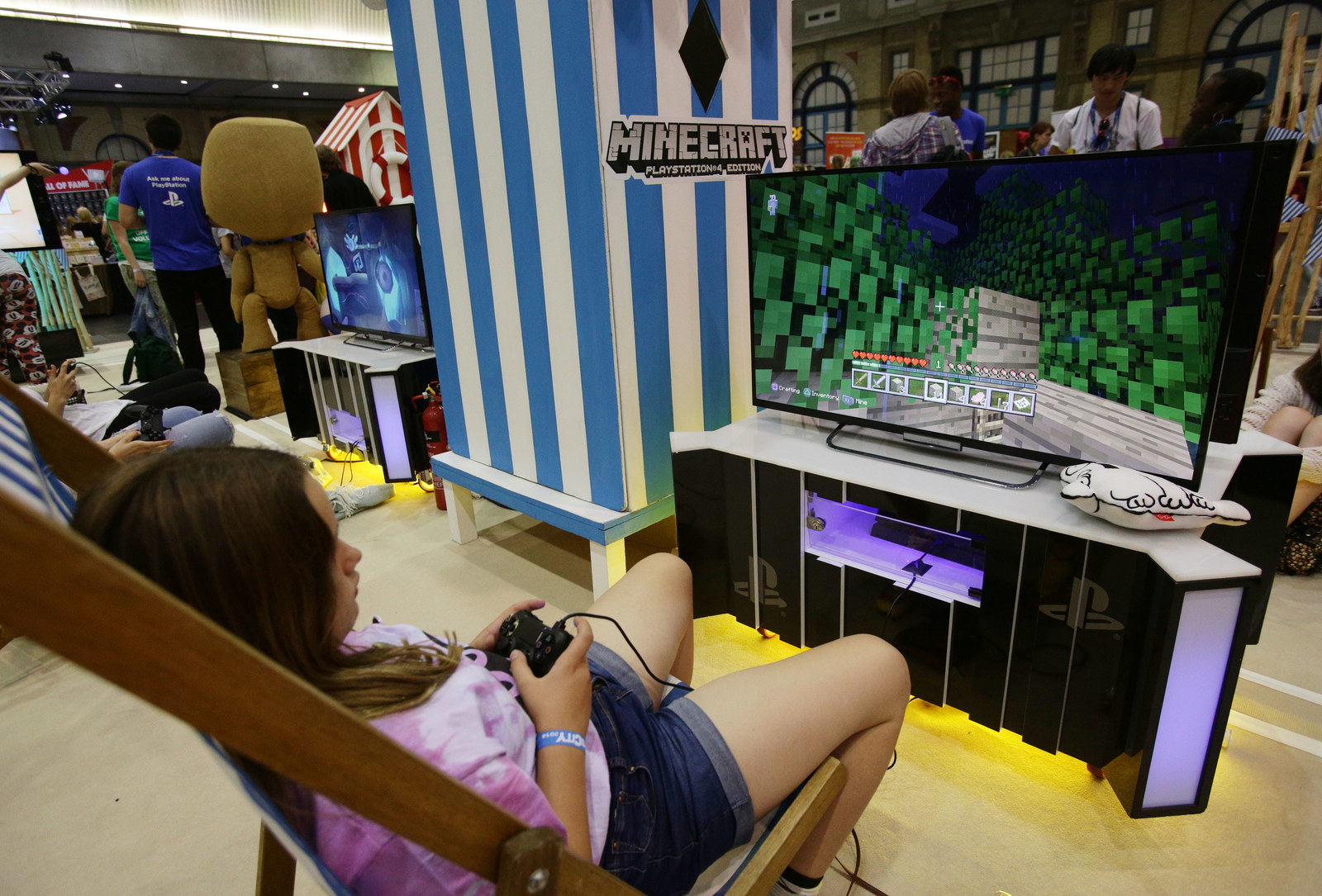 Five days after MineCon, Wilton posted a video celebrating that the "Paige the Panda" channel had reached 20,000 followers. According to now-deleted tweets, Wilton and the girl continued to stay in contact throughout 2014 and 2015. In 2015, Wilton purchased a 2,000-euro MacBook Pro for her.
Copies of text messages between Wilton and Paige — which were forwarded to Iniguez and given to BuzzFeed News — show a conversation that took place a few days later, on Aug. 25, 2015. The two made plans to meet each other in person in 2017, when she was 18. In the text messages, the girl warns Wilton that he should stop trying to contact her, telling him that if he does, her parents will call the police.
Wilton said by 2015, his relationship with the then–15-year-old was sexual in nature. "We were there together, googling the legality of things," he said. "We didn't really think about whether it was right or wrong."
Frustrated at the lack of help from law enforcement and the popular YouTubers within the Minecraft community, Wiseman brought her story to a man named Daniel Keem, a 35-year-old YouTuber from Buffalo, New York, who hosts a YouTube show called DramaAlert. He's more commonly known online as Keemstar. His channel has become a kind of TMZ for the YouTube community.
Keem started as a gamer, posting Let's Play videos, but now runs a massive channel that has become the center of YouTube's "drama" culture and the platform's closest thing to a moral police. He's been particularly vocal when it comes to sexual misconduct within the professional YouTuber and competitive gaming communities.
On Sept. 15, 2015, Keem uploaded a video titled "LionMaker Ask Minecraft Kid for NUDES." In the video, Keem brings Wiseman on to tell her story about Wilton. Keem's video was viewed half a million times and finally put all of Wiseman's allegations in one place. Over the next six months, Keem and Wilton would go on to regularly fight with each other on Twitter, until things came to a head in December.
On the evening of Dec. 20, 2015, Wilton started the Twitter storm that would end with him posting the teenager's nude photos. He and Keem started arguing. Keem recorded two videos, uploaded directly to Twitter, calling Wilton a pedophile. Keem brought up Wilton's "Booty in Your Face" contest — which Wilton had held a few month before — where Wilton's young fans would record themselves shaking their "booties" at the camera.
Wilton would comment on their videos if he liked them. "This was so cool! Thank you for the awesome video," Wilton wrote on one now-deleted video.
"First @KEEMSTARx fact! Hundreds of children have send me 'shaking their boody [sic] videos'... No further needs said lol," Wilton wrote that evening. "Second @KEEMSTARx, if you start talking about me… my channel might actually die… please don't stop <3."
Wilton's tweets against Keem continued. Wilton called Keem a pathetic child and then he went silent for an hour. When he came back, he started tweeting about Paige the Panda. Then he posted her photograph.
After tweeting the image, Wilton began threatening to hurt himself. He said he wanted to drink bleach and delete his YouTube channel. He posted a photo of a wrist with cuts all over it. According to a reverse image search, though, the picture wasn't of his own wrist. It was a photo he had googled.
"Those images were posted early on the Monday morning, my time," Wiseman said. Her family was on holiday in the UK, so they used an online reporting facility to report Wilton. Wiseman also tried to report it to local UK police, who she said told her that there was nothing she could do.
A friend of Paige's, who wishes to remain anonymous due to concerns over retaliation from Wilton, told BuzzFeed News that Paige traveled alone to Belgium to meet Wilton in January 2015. The two friends first went to London, and then Paige boarded a Eurostar train to Belgium. BuzzFeed News was given Instagram photos that were taken while the girls were in London.
Paige's friend said they were interviewed by local police in the UK about Paige's whereabouts. "There is a missing persons report filed with them detailing how the Belgium police had her removed from [Wilton's] apartment," the family friend said. They said they requested to see the missing persons report, but said they were unable to get a copy from the police.
Wilton said he did help Paige travel to Belgium. He wasn't sure, but he believes she was 16 at the time — the legal age of consent in both the UK and Belgium. He said he saw Paige in person three times over their four-year relationship.
"I paid for her train and she came all the way to Brussels and then from Brussels," he said. "I paid for a cab where she came all the way to my apartment. And then next morning, the police were there. And they took her with them and brought her back to the UK."
In repeated calls with BuzzFeed News, UK law enforcement refused to confirm whether or not a missing persons report was ever issued. A police spokesperson also said that there was no investigation into Wilton currently open. When asked if Wilton was ever under investigation, a law enforcement spokesperson said that is not something they would disclose.
Wilton said he believes the Belgian and UK authorities were investigating him. "I know that they communicated with the UK police to find out about the whole Twitter thing. The day I sat in front of [the Belgian] police, they started asking me about it," he said.
"I was in jail for 10 months. The people investigating me, they did extensive research on my case. I was considered to be a danger to society."
Wilton said that in the winter of 2016 he was arrested by Belgian police and accused of statutory rape, distribution of child pornography, and being in possession of child pornography. He said he spent 10 months in jail without any internet access. According to a release document Wilton provided to BuzzFeed News, he was detained by the Belgian Ministry of Justice on Dec. 20, 2016, and released on Sept. 18, 2017.
"I was in jail for 10 months," he said. "The people investigating me, they did extensive research on my case. I was considered to be a danger to society."
He said he's still currently under investigation by Belgian police, but has not been formally charged with anything yet. He has been in a psychiatric hospital since being released last fall. He said he's been diagnosed with borderline personality disorder, as well as a substance abuse problem. He and Paige haven't been in contact since July 2017.
Wilton is now 29 years old and said he hasn't had time to decide whether he's going back to YouTube. He said that as of last month, he was still making money off his channel, which had almost 800,000 subscribers. It had been his only source of income for the last few years, he said. Earlier this month, however, both of Wilton's channels were removed from YouTube. He said he's unsure why.
"I do not have any other information to tell you but to confirm that your channel has been deleted," YouTube's Creator Support team told Wilton in an email he provided to BuzzFeed News. "We are unable to reinstate deleted channels by users."
Two weeks ago, he restarted the LionMaker Studios channel and is now trying to build it back up with old videos. The new channel is no longer verified.
Wilton's story has, if anything, only created more unanswered questions about how to deal with abuse within the YouTube and Minecraft communities. YouTubers — essentially the de facto public faces of Minecraft — aren't exactly self-policing. Many within the Minecraft community that BuzzFeed News spoke to for this article would not be interviewed on the record about Wilton, partly due to fear of retaliation from Wilton, as well as a desire to not be seen as involved with "drama." Few big names in either community ever came forward and addressed the controversy.
When asked about what processes are in place to keep underage players from connecting with adults on public servers, a spokesperson for Xbox sent over a link to Minecraft's server safety tips. It has some information for parents and includes things like how to mute, block, and report people; details on trusted moderators; and how to turn off multiplayer mode so you can only have your real-life friends joining your Minecraft world. They also said that bans within Minecraft can happen if a user harasses other users and repeated violations can lead to a permanent account or device ban.
A YouTube spokesperson told BuzzFeed News that the company works with child safety organizations to protect young users.
"These organizations help us report illegal activity to law enforcement and we also review requests and information from law enforcement and take action on content and channels where appropriate," they said. "When we find behavior on YouTube like uploading, commenting, or engaging in any type of activity that targets or sexualizes minors, we take action and terminate user accounts."
Wilton still believes there's very little that either company could do to stop people like him from communicating with underaged fans. His main channel remained verified while he was being investigated.
There's nothing in place to stop Wilton from making a new channel. He's still able to get onto public Minecraft servers.
"You're giving people a lot of influence, and how do you change that without completely changing the dynamics of the whole entirety of YouTube, because if YouTube has to start nitpicking at people, thinking like, well, do we have to kind of stop the whole Minecraft content creators?" he said. "Just shedding light on the people that are doing messed-up things, that's just giving them the opportunity to learn from that situation and adapt their ways."
But without some way to explain the very adult reasons creators like Wilton leave YouTube, adolescent fans will still continue to flood the comments of videos, begging for a comeback. Both of his channels are down right now, but the fans haven't gone anywhere. There's nothing in place to stop Wilton from making a new channel. He's still able to get onto public Minecraft servers.
One of the most recent videos that was uploaded to the LionMaker Studios channel before it was pulled down had a comment section full of questions about where Wilton has been for the last year.
"Tell him that we miss him, please," one user wrote.
"When he is back," THExSERGEANT replied, "I am sure he will go through the comment section." ●