French TV presenter Cyril Hanouna is currently trying to break a national record by being on air for 35 hours straight. The program started on Thursday and will end on Saturday. Hanouna is even keeping the camera rolling as he sleeps.
A little after midnight on Friday morning, Hanouna set up a segment based on the Kim Kardashian West Fashion Week robbery in Paris.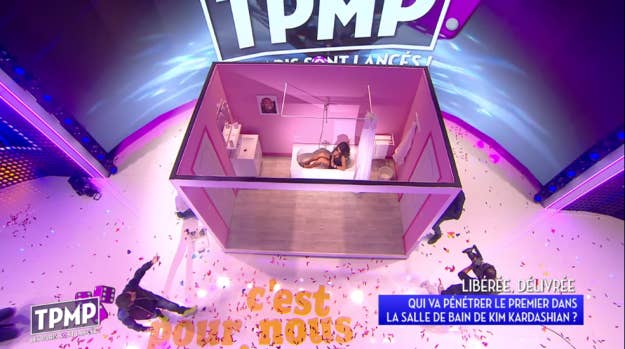 A panelist on the show named Jean-Michel Maire played a locksmith who had to free a woman named Soraya from a bathtub. The game was parodying the way Kardashian West was tied up and put in her bathtub by thieves earlier this month.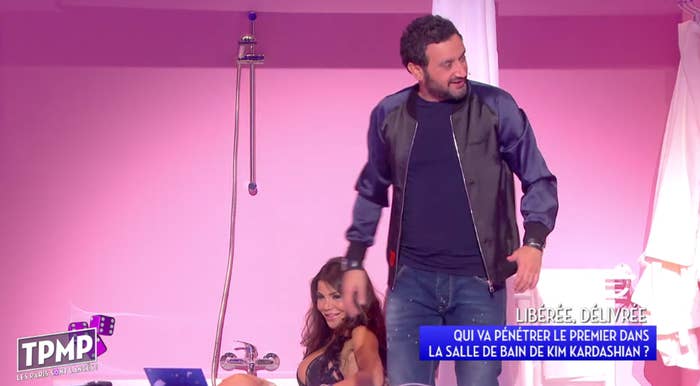 Maire was given a giant set of keys and had to try each one to free Soraya from the bathtub.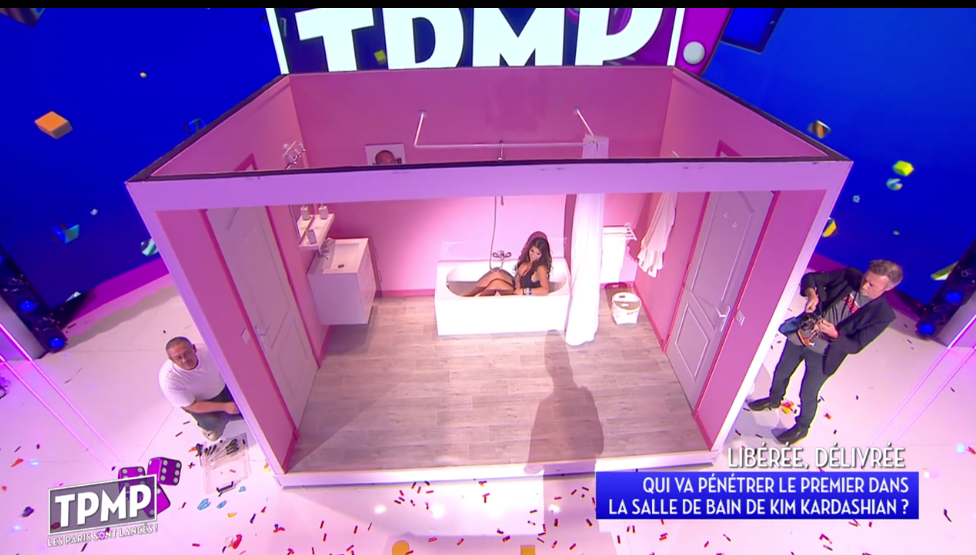 He eventually "won" the game.
Hanouna then said Maire deserved a victory kiss from Soraya. In the footage, Hanouna then asks Soraya if she's excited about giving Maire a kiss.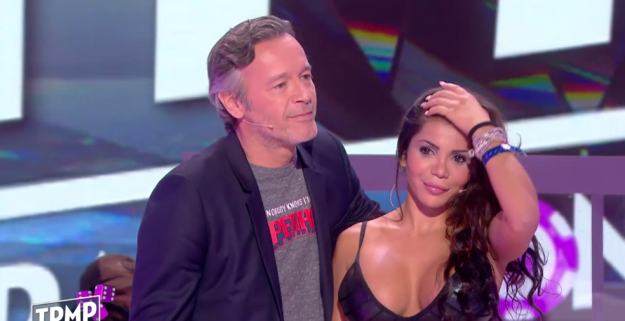 She says no. Then Maire replies that he thinks she actually said yes. Soraya then says again, firmly, that she doesn't want to kiss Maire.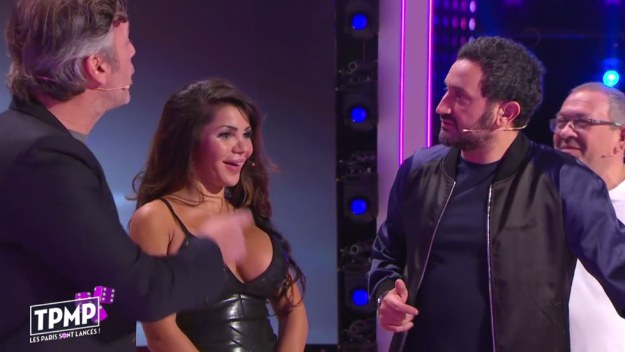 Then, after a bit of back and forth between Hanouna and Maire, Maire says, "Well, let's go now." Hanouna says, "Just a little peck on the cheek." Soraya turns her cheek and then Maire instead kisses her breasts.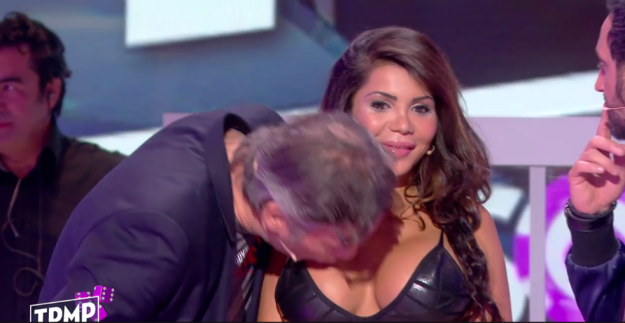 Viewers were horrified. Many could not believe that Hanouna allowed a sexual assault on live television.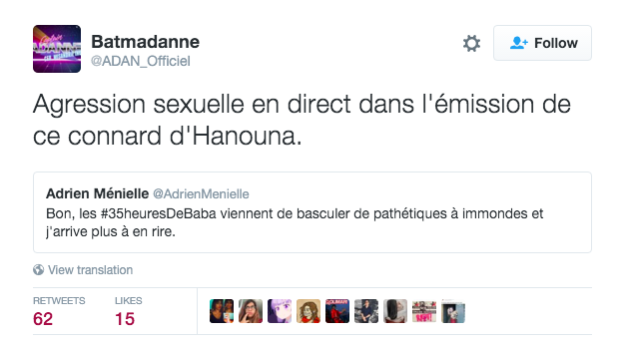 According to French law, a sexual assault consitutes any sexual act that involves violence, coercion, threat, or surprise.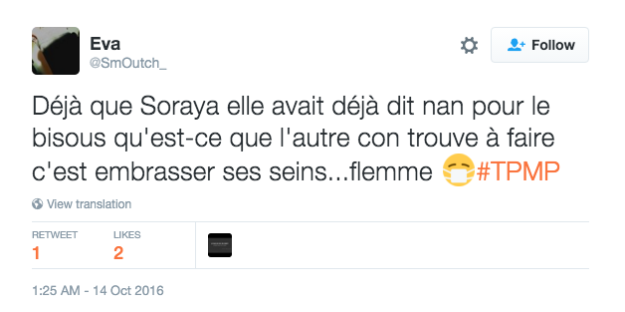 It's punishable by five years' imprisonment and a 75,000-euro fine.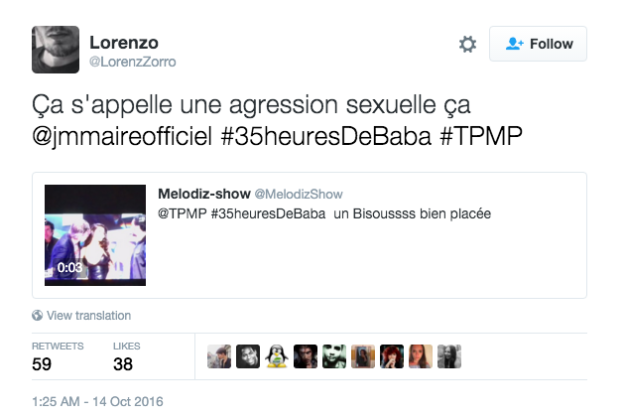 So far Maire hasn't publicly addressed the incident. BuzzFeed France has reached out to Maire for comment.
The network airing Hanouna's 35-hour program, C8, declined to comment. A spokesperson did note, however, that Hanouna asked Maire to apologize right after the incident.
UPDATE
The Superior Council of Audiovisual (CSA), the government institution in France that regulates radio and television, tweeted Friday that it had received over 250 complaints about Hanouna's 35 Hours of Baba and is investigating it.