Camille Regnier is a 21-year-old actress living in Paris, France. On Tuesday, Regnier was taking the Paris Métro when she says she looked up and saw a man touching himself right in the middle of the train.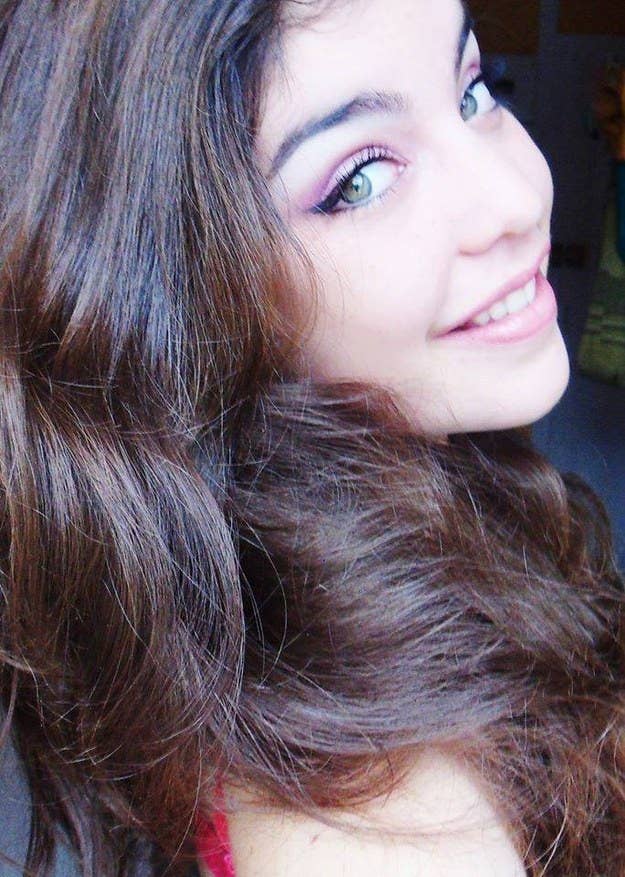 Regnier posted the photo on Facebook. That night she discovered that her post was being shared heavily. "I received a lot of private messages from girls telling me their own stories," Regnier told BuzzFeed France.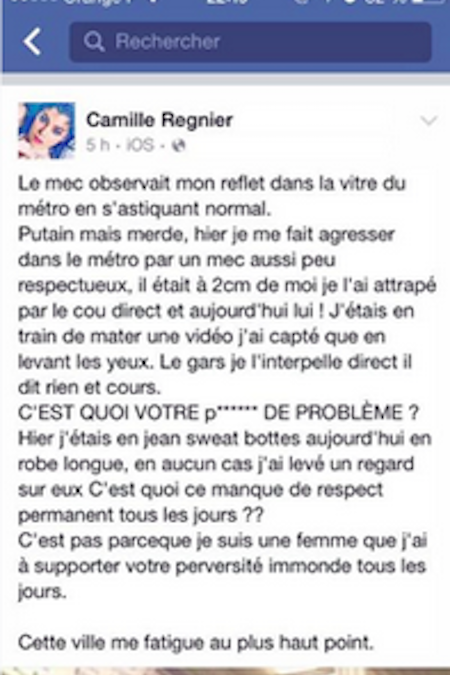 When he was masturbating, the guy was staring at me in the window of the metro, not directly at me. Damn it. Yesterday, I was assaulted in the metro by some asshole, he was so close to me I grabbed him by the neck and today!!! I was watching a video on my phone and I saw him masturbating when I looked up! I talked to him, he said nothing, and ran away. WHAT THE FUCK IS YOUR PROBLEM???? Yesterday I was wearing jeans and boots and today I was wearing a long skirt… I never make eye contact with them. What's wrong with respect?? Is it because that I'm a woman that I have to experience your evil perversity every day? I'm tired of living in this city.
The day after Regnier posted the photo, Paris police identified her alleged abuser. They told her, though, that posting his image on Facebook was problematic. Paris police declined to comment on the case.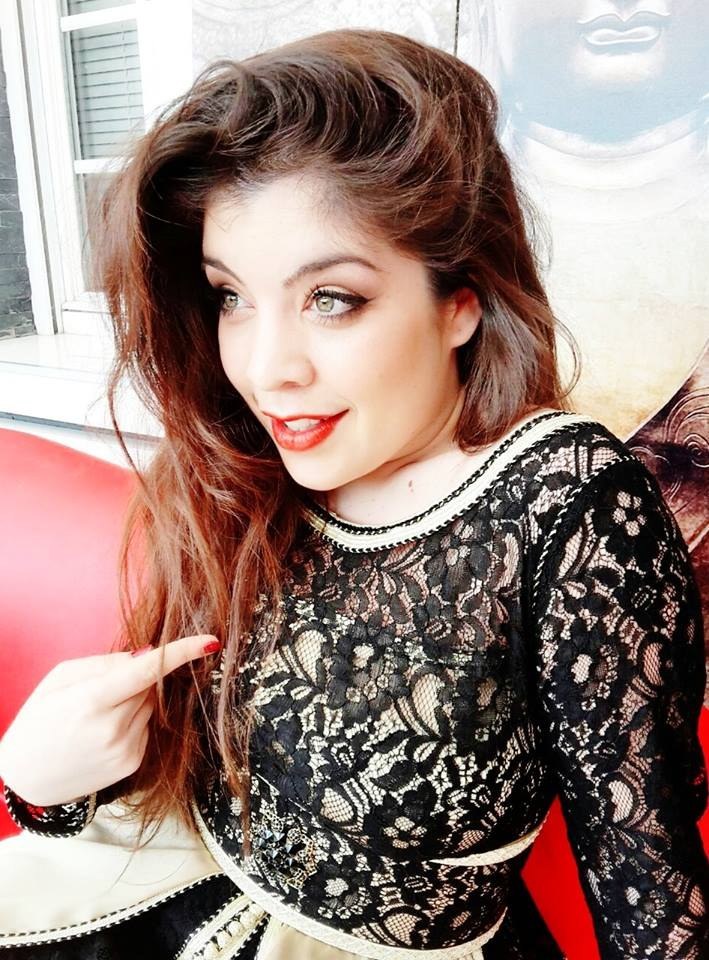 "I'm tired of what happens and so angry," she said. "If I had to complain every time this happens, I'd spend my life talking to the police."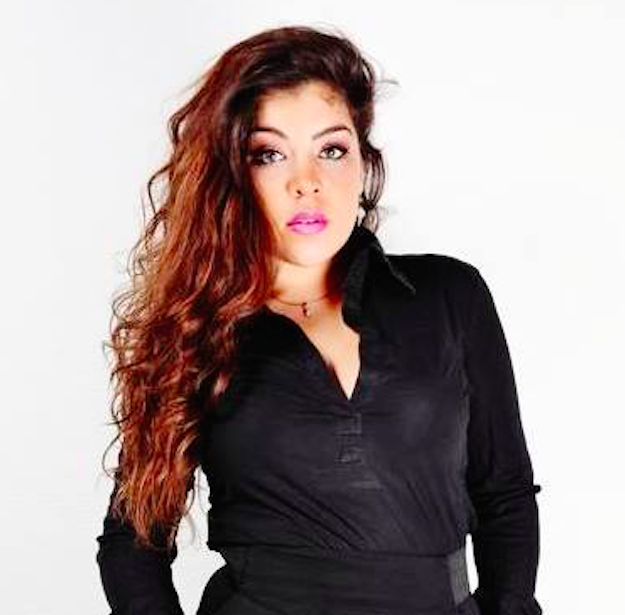 Exhibitionism in France is considered sexual assault. According to a French study in April, 100% of female public transport users surveyed said they had experienced at least one incidence of gender-based harassment or sexual assault.
This post has been updated to clarify that the French public transport users surveyed about their experience of gender-based harassment and sexual assault were all female.