A Woman Plans To Sue United Airlines For Forcing Her Autistic Daughter Off A Flight
The airline said in a statement that it made an emergency landing and removed the autistic girl and her family from the plane to keep the other passengers comfortable and safe.
Donna Beegle was traveling with her family on their way back to Portland from Disney World in Orlando when the plane made an emergency landing. The Beegle family was then escorted off the plane by police.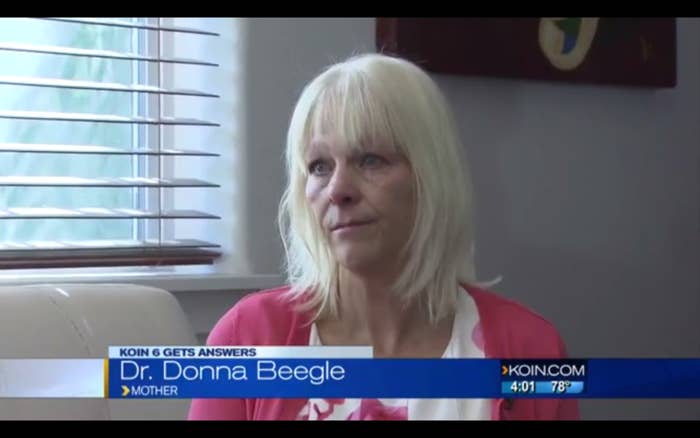 The trouble began when her daughter Juliette, a 15-year-old with autism, started getting upset about her meal. "When she gets overhungry or overthirsty, she really struggles because she can't tell us and she gets really frustrated," Beegle told KOIN 6 News.
Juliette is extremely picky about what she eats, so Beegle asked flight attendants if there was a hot meal she could buy from the first-class section of the flight. At first they refused.
"Juliette refuses room-temp food," Beegle told ABC News. "I had no real way to bring hot snacks in my bag."
Beegle told reporters that she explained to the flight attendants that if her daughter didn't get a hot meal, she would "get to the meltdown point" and maybe scratch someone. Juliette soon got a first-class meal.
First, paramedics came onboard the plane and asked the Beegles if they were OK. By this time, Juliette had eaten and calmed down.
Then, the video shows police boarding the plane and telling the family to leave the flight.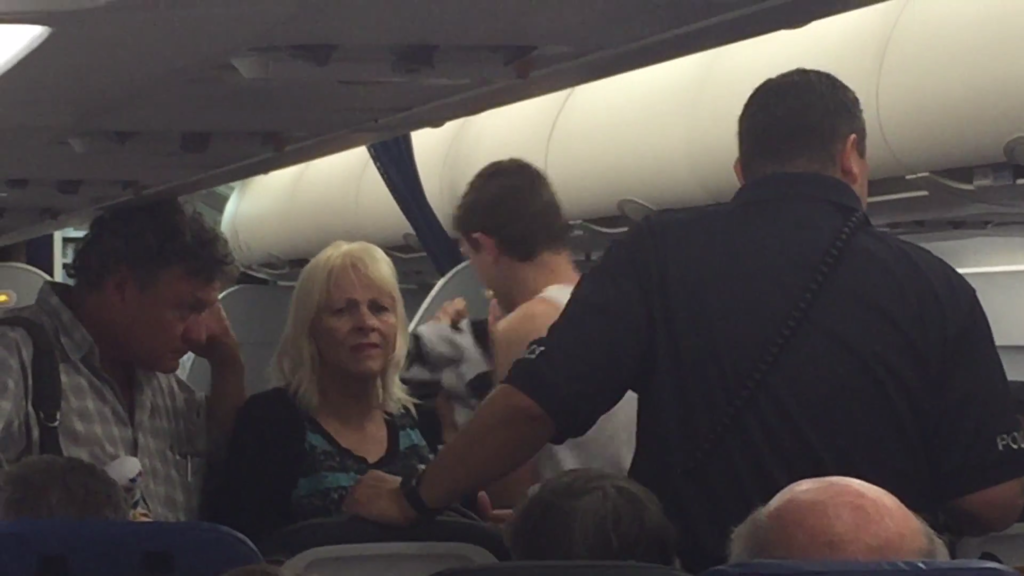 Now, Beegle has hired an attorney and is filing a lawsuit "so no one else has to go through this." Beegle said it's about getting proper training for flight attendants.
The Beegles took a Delta flight from Salt Lake City back home to Portland after being removed from their original flight.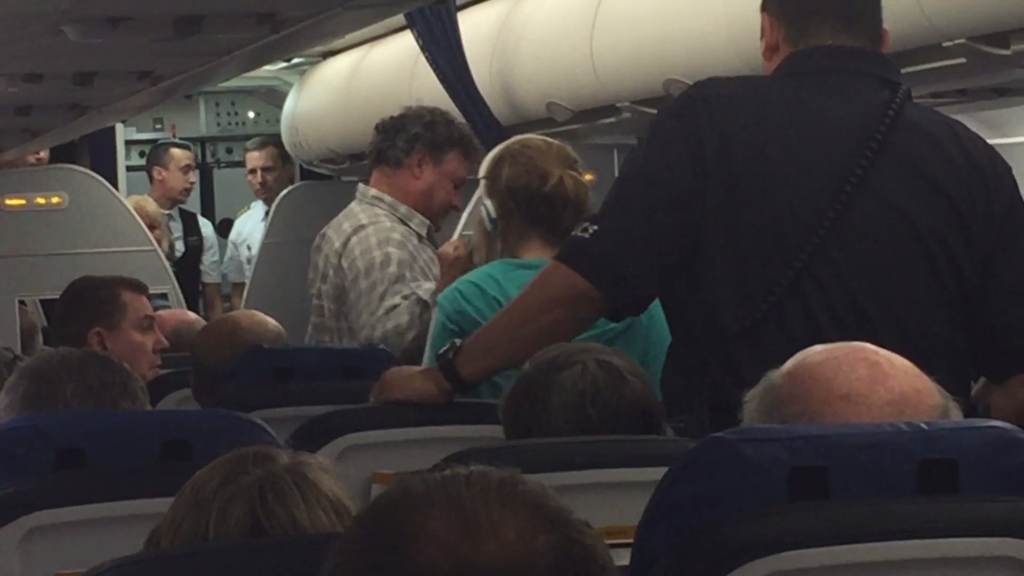 United Airlines released a statement about the incident, saying it was for the safety and comfort of the other passengers.
After working to accommodate Dr. Beegle and her daughter during the flight, the crew made the best decision for the safety and comfort of all of our customers and elected to divert to Salt Lake City after the situation became disruptive. We rebooked the customers on a different carrier and the flight continued to Portland.