A Woman Is Claiming That United Airlines Almost Killed Her Dog
Warning: This post contains graphic images.
Janet Sinclair recently started the Facebook group United Airlines Almost Killed My Greyhound. The page currently has over 7,000 likes on Facebook.
According to an interview she gave to NBC, Sinclair used United's "PetSafe" program which promised her that her dog and cat would be transported to and from the airplane with climate-controlled vehicles.
According to pictures that Sinclair took from the plane, however, her pets were left on the tarmac of Houston's George Bush Intercontinental Airport in 94-degree weather.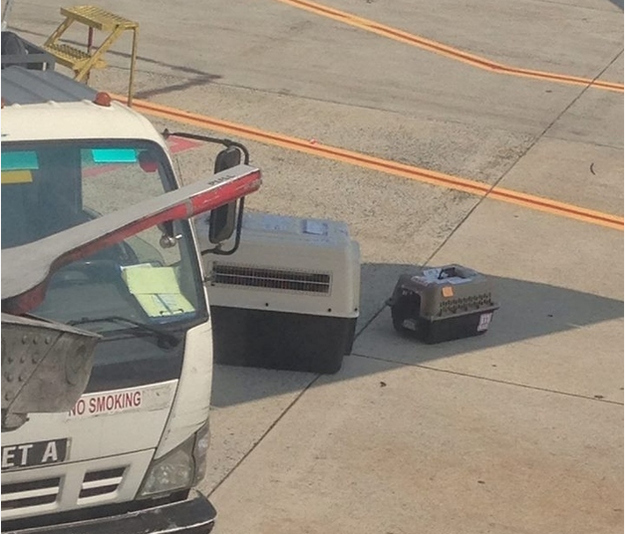 The crates for her cat Alika and her dog Sedona sat on the tarmac while Sinclair's flight was delayed. She spotted their crates and began periodically shooting video.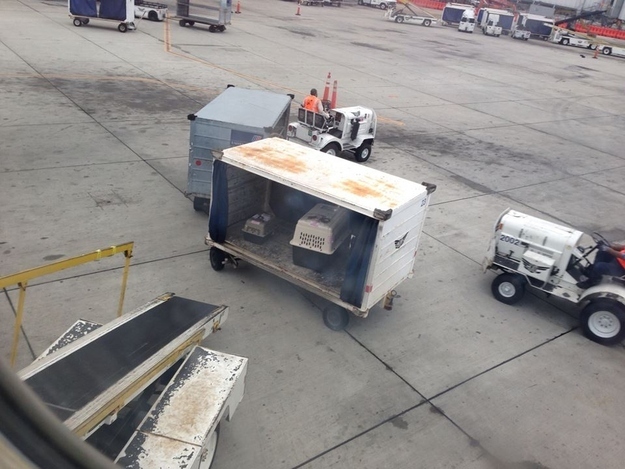 She claims she saw baggage handlers kick their crate at one point, as well.
When she landed in Boston, Sedona's crate was full of urine, feces, and blood. Due to dehydration the dog was urinating blood all over her crate. After $2,700 and three days in an intensive care unit, Sedona was released.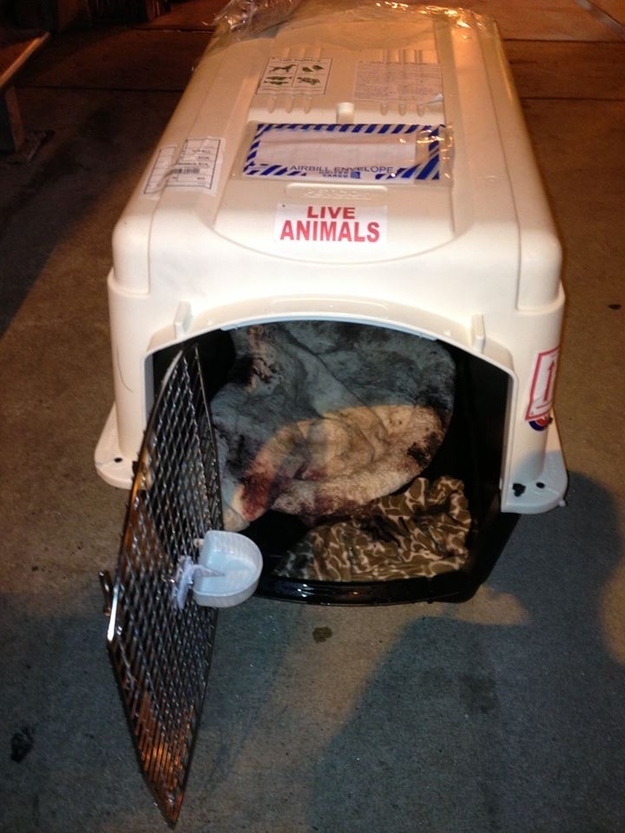 According to Sinclair, United offered to pay for Sinclair's medical bills, but only if she signed a nondisclosure agreement. Instead, she published both of their letters on Facebook: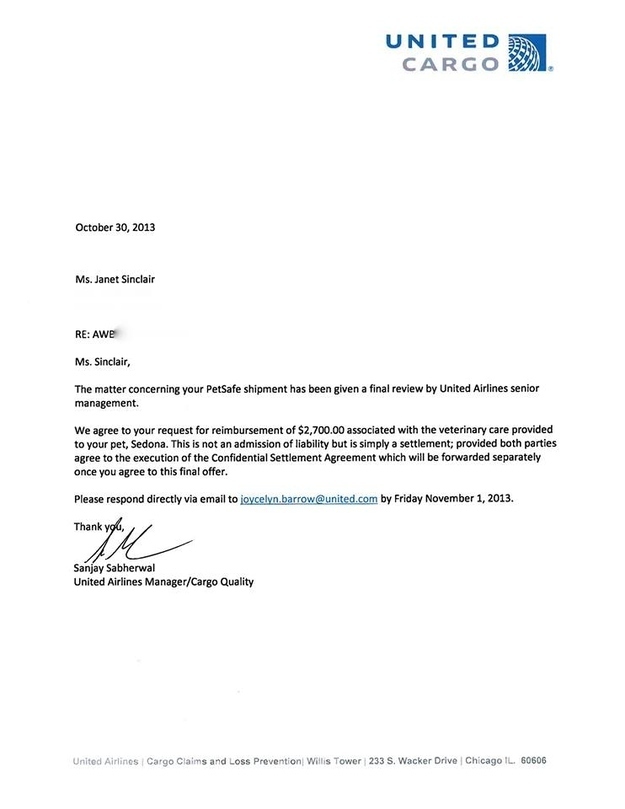 The matter concerning your PetSafe shipment has been given a final review by United Airlines senior management.We agree to your request for reimbursement of $2,700.00 associated with the veterinary care provided to your pet, Sedona. This is not an admission of liability but is simply a settlement; provided both parties agree to the execution of the Confidential Settlement Agreement which will be forwarded separately once you agree to this final offer.
United has confirmed that they did offer to pay for Sinclair's medical bills, but she declined their agreement terms so they rescinded their offer.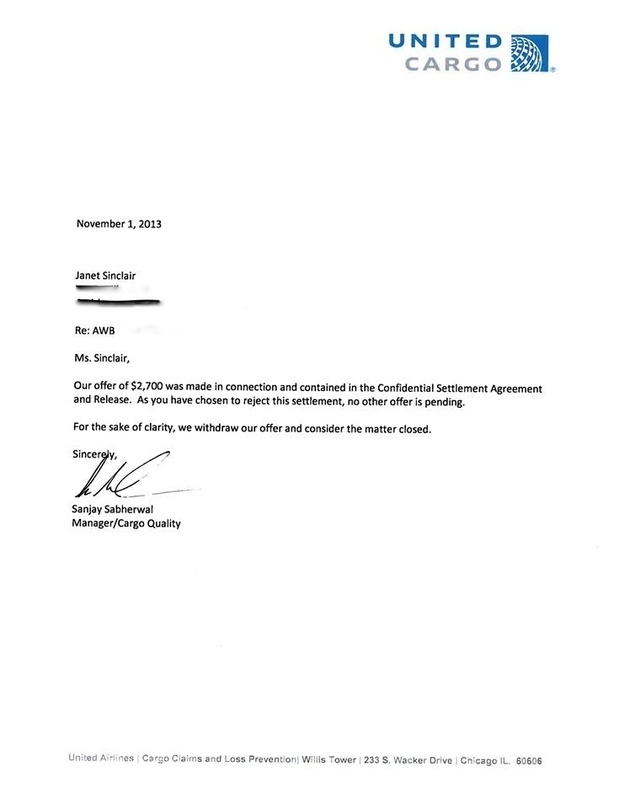 Our offer of $2,700 was made in connection and contained in the Confidential Settlement Agreement and Release. As you have chosen to reject this settlement, no other offer is pending.For the sake of clarity, we withdraw our offer and consider the matter closed.