Instagram user Greg King spotted this sign outside P.B. Jams, a sandwich shop in Oklahoma City.
The sign reads:
To the person going through our trash for their next meal,

You're a human being worth more than a meal from a dumpster. Please come in during operating hours for a classic PB&J, fresh veggies, and a cup of water at no charge. No questions asked.
The Instagram photo got picked up by local news affiliate KFOR, which spoke with P.B. Jams' owner Ashley Jiron.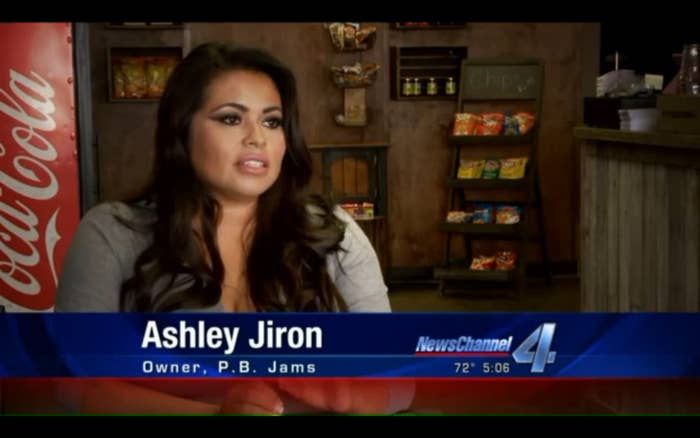 "I had noticed some bags, when I had taken out the trash, were torn open and some of the food was taken out," Jiron told reporters. "It hurt me that someone had to do that."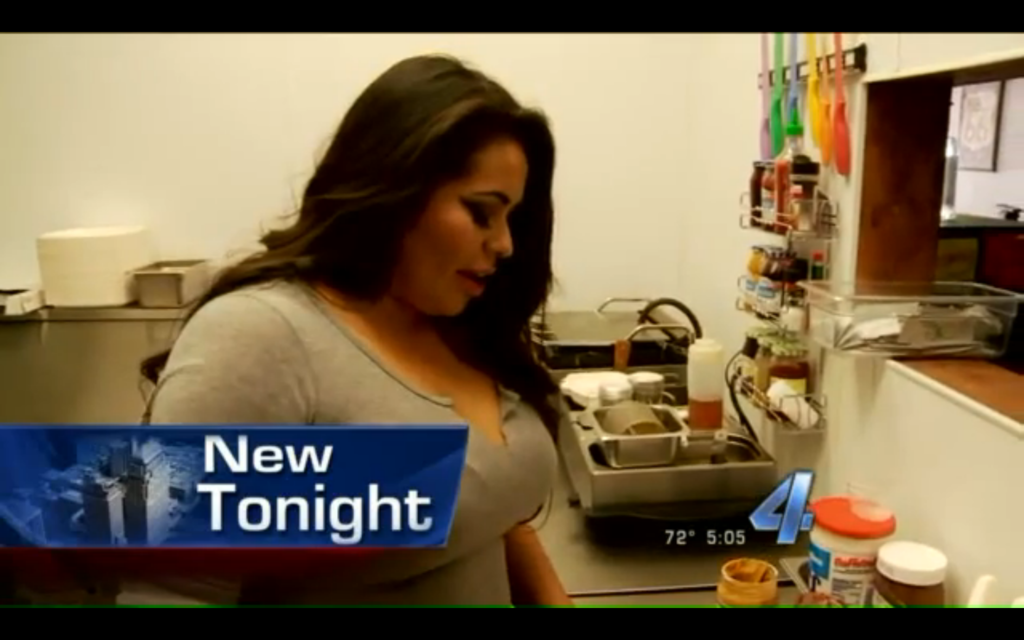 She said that if she has the chance to help someone in need who comes to her restaurant, she definitely wouldn't think twice about it. The person going through her dumpster has yet to come in, however.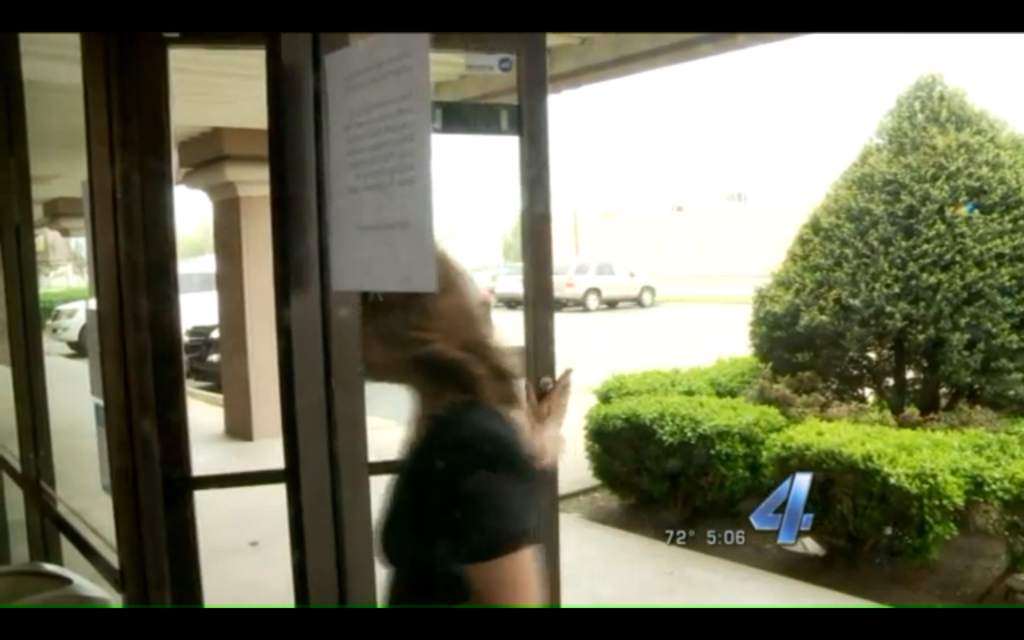 Jiron's sign spread across sites including Twitter and Reddit over the weekend, and users have been pouring into the restaurant's Facebook page to let her know how touched they were by her offer.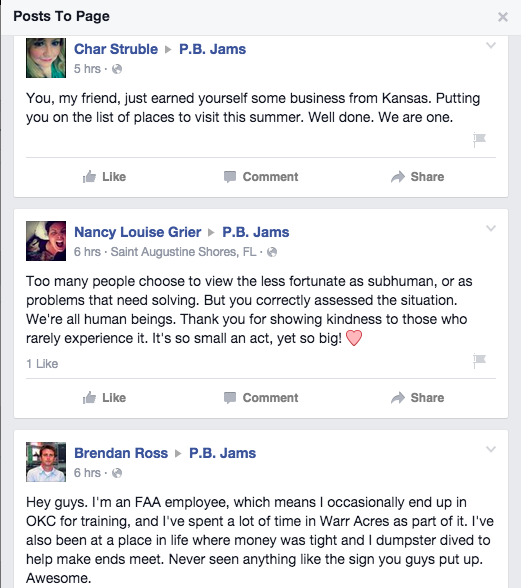 This is, of course, only further proof that through delicious sandwiches, all things are possible.