This Girl Put Little Clothes On A Potato And Everyone's Freaking Out About It
There's no love like potato love.
On Wednesday, Roberta Bernardo, a 19-year-old radio and TV student from São Paulo, Brazil, went to the supermarket.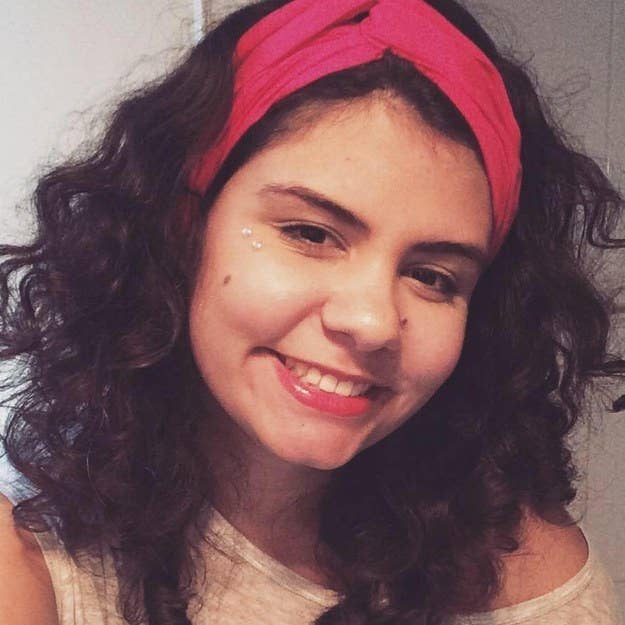 And that's when she saw this potato. "She looked like a little baby with little arms," Bernardo told BuzzFeed Brazil.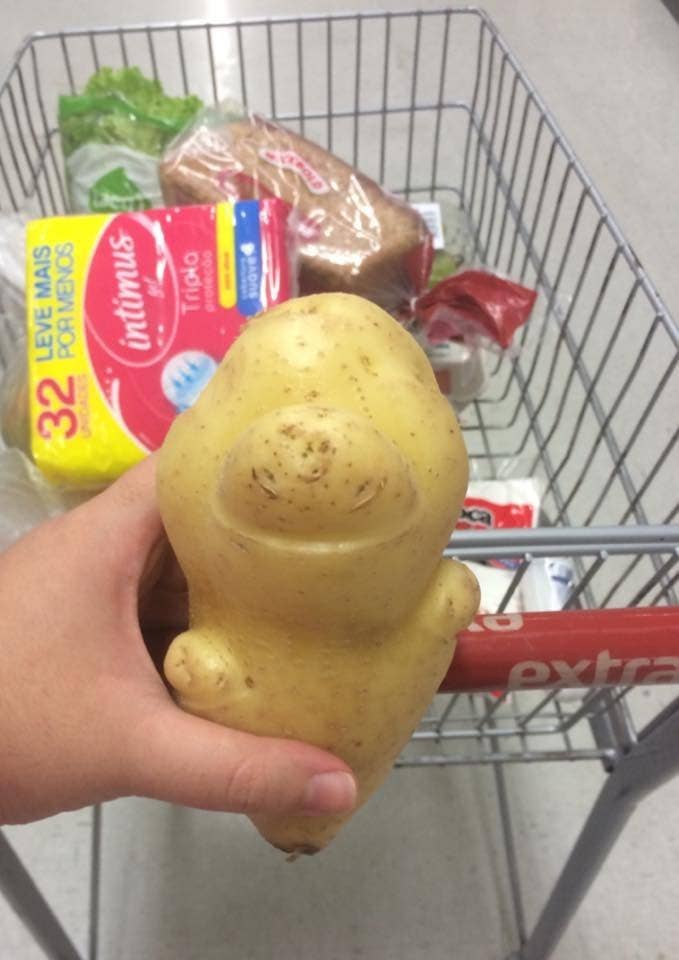 So Bernardo took her home and gave her a bath.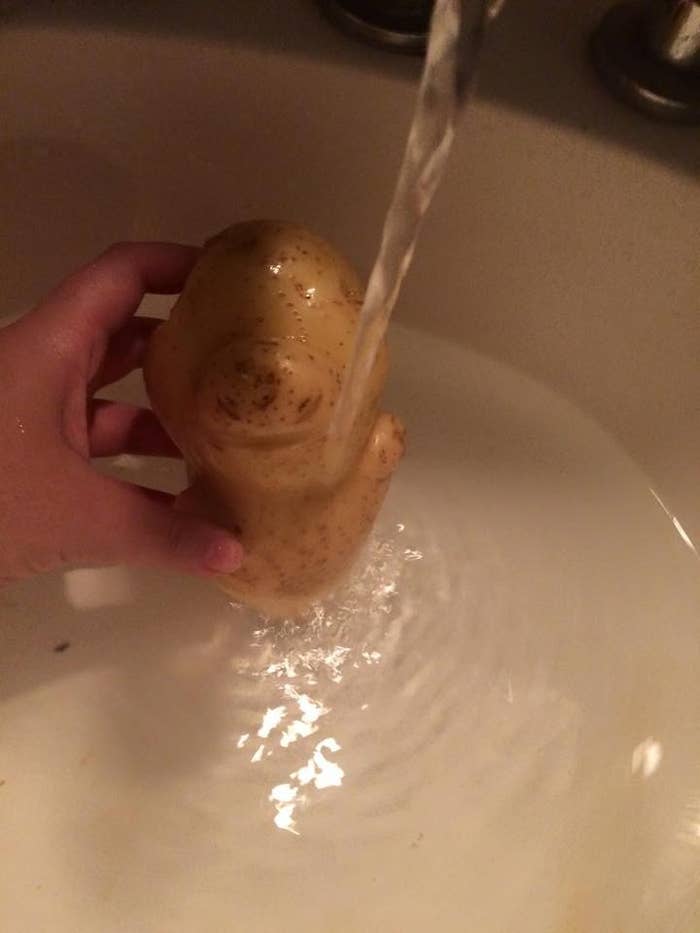 And then gave her a cute little outfit. Bernardo said that the potato's name is "Potato".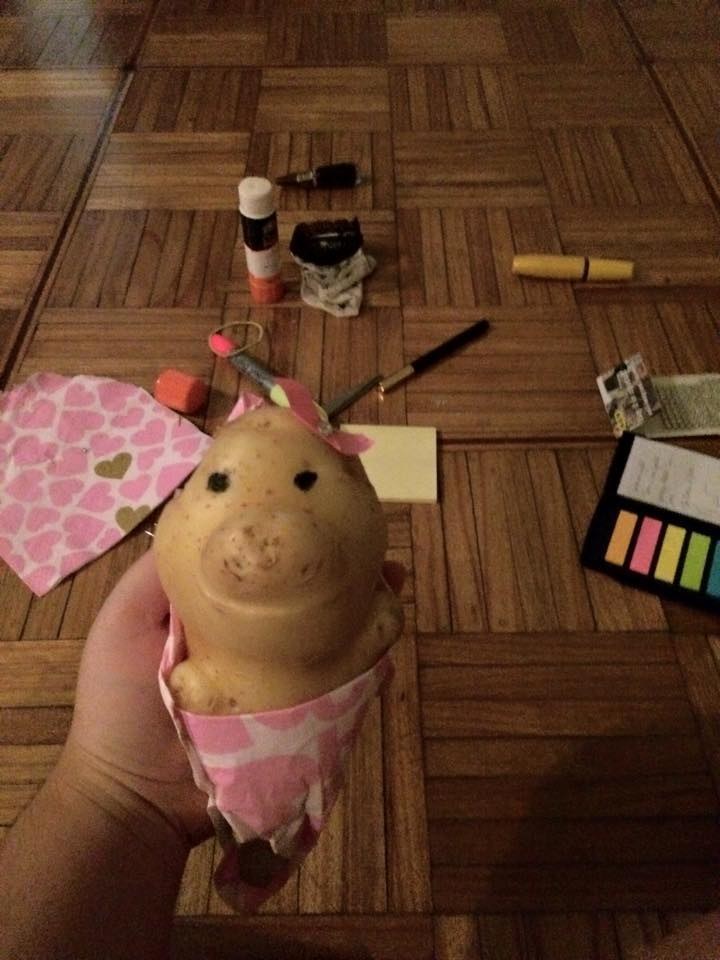 Here's Potato all made up and looking fresh.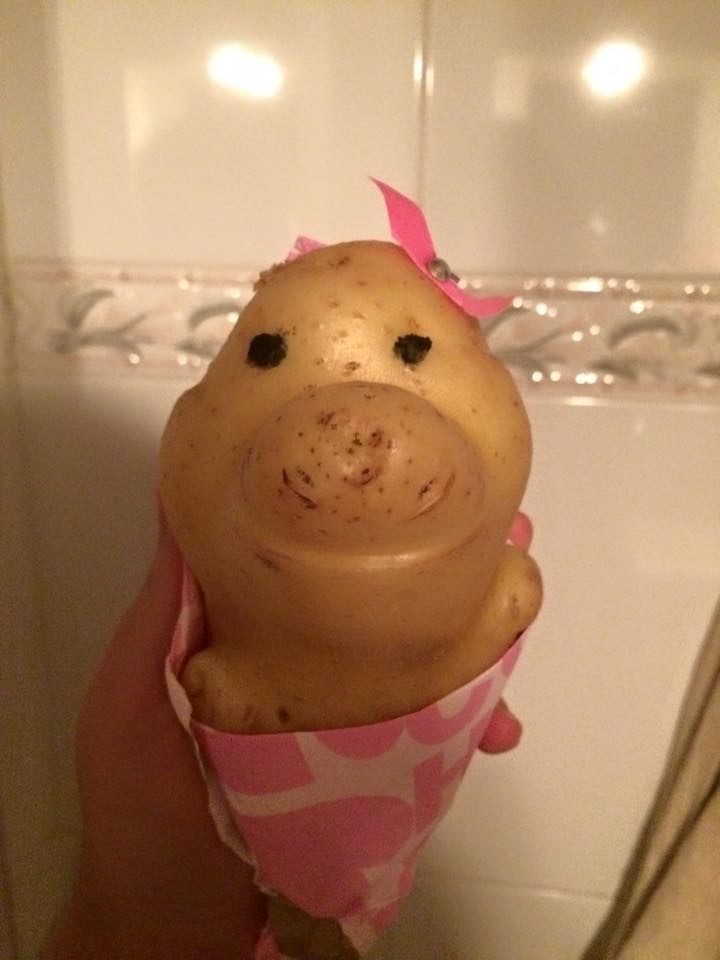 Bernardo shared the photos of Potato on Facebook, where they've been shared thousands of times in the last day. She said she's shocked by the impact Potato had on Facebook.
BuzzFeed Brazil asked Bernardo how Potato was handling her newfound internet fame. Bernardo said Potato was currently in the fridge so she wouldn't rot. And as for her future? Bernardo is optimistic.
"Life is ephemeral," Bernardo said. "I believe she will live these moments as if they were the last, enjoying the laurels of fame."
Bernardo also shared an exclusive photo of Potato's new look after becoming internet famous. "She is richer and more powerful now," Bernardo said.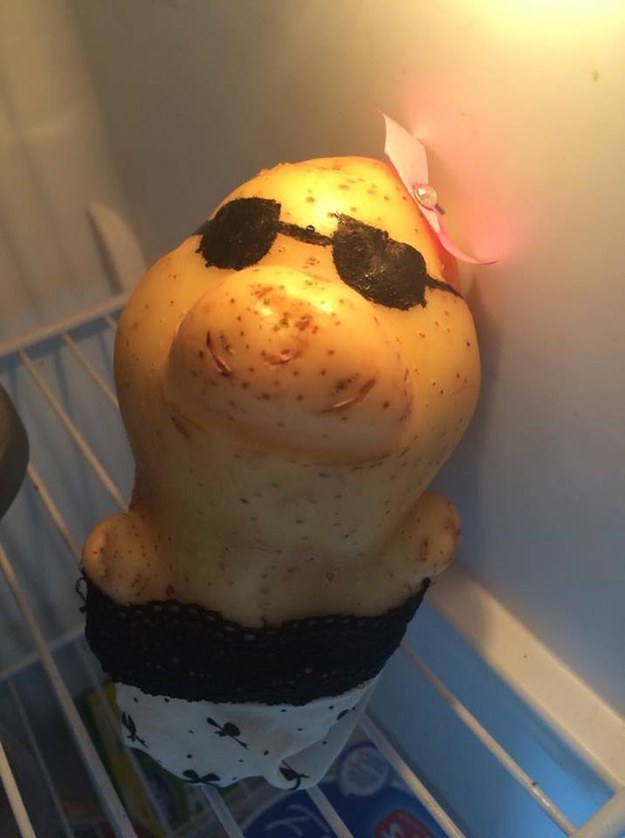 UPDATE
There is now a fan page for Potato. The page is called "Amiga Batata" and it's amazing.